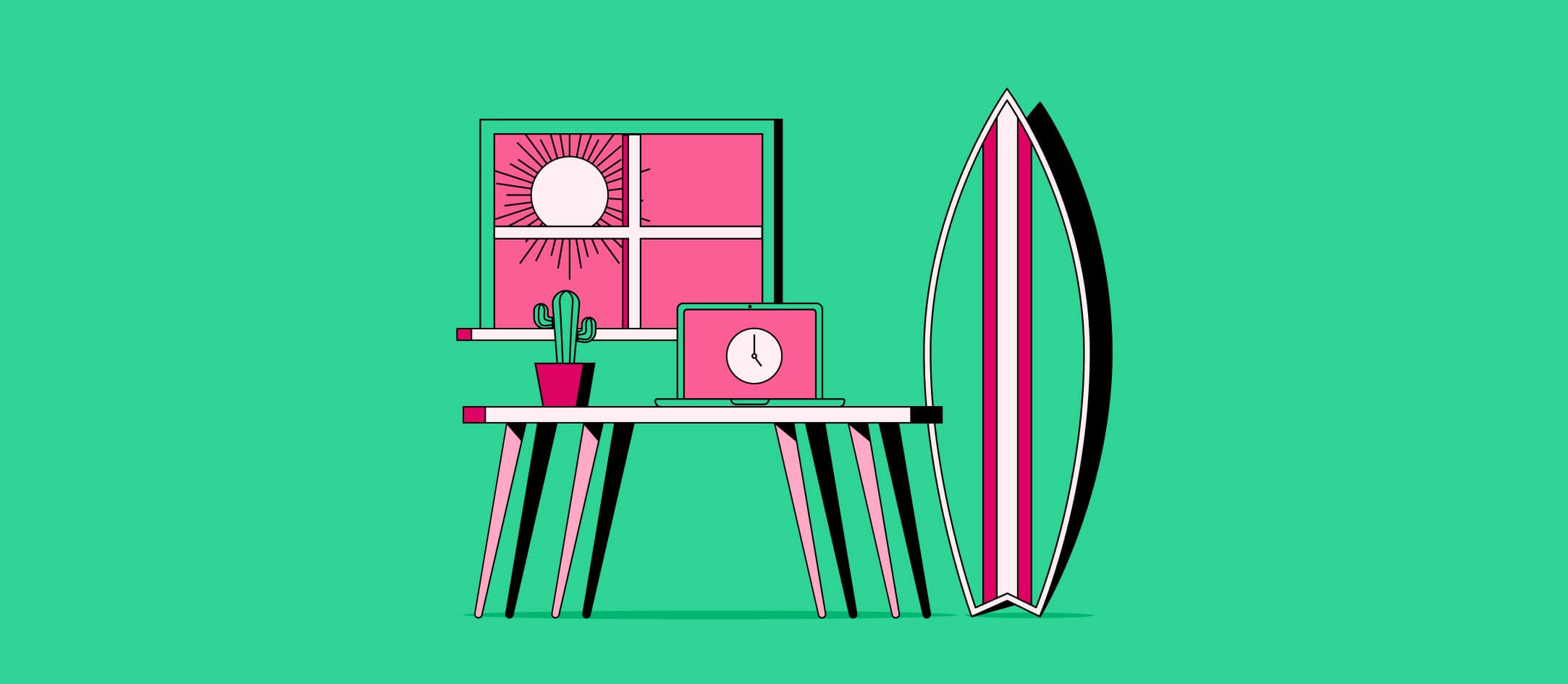 Top 11 Home Office Essentials to Improve Your WFH Experience
Want to refresh your home office? Our team at Deel shares their favorite home office tools to boost productivity and enjoy working remotely even more.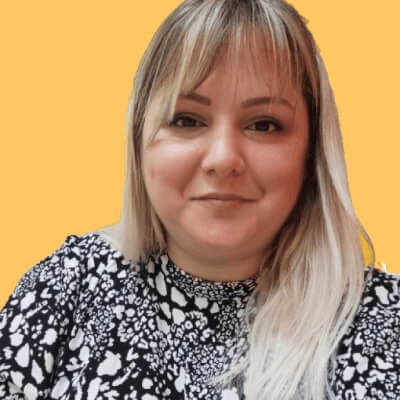 Written by Stefana Zaric
October 10, 2022
Contents
Need help onboarding international talent?

Try Deel
Over the past two years, 50% of remote workers have reported more frequent or worsened neck pain. Some workers complain about back pain, while others claim they're too distracted when working from home.
Most offices had suitable tools to tackle these health and productivity challenges, but not our WFH stations. The switch to remote work called for shopping: we needed to ensure we had all the necessary gadgets to maintain the same level of comfort and focus at home.
If you're still missing a few items to boost your home office setup and maximize productivity, our team at Deel has shared a list of their favorite work-from-home essentials.
1. Blue light blocking glasses for reduced eye strain
Eye strain involves symptoms like dry or burning eyes, light sensitivity, and double vision. You can use a special type of glasses that prevent the blue light from screens hurting your eyes (and melatonin production, which damages our sleep!).
Blue light blocking glasses have specially made lenses to filter out the blue light that digital devices emit and can sometimes eliminate glare.
2. Second or portable monitor or a laptop stand to eliminate neck pain
Working on a laptop at your home office desk can cause neck pain because your neck is bent unnaturally for extended periods of time. A second monitor allows you to keep your neck straight instead of looking down at your laptop. A laptop stand, or stack of books, can serve the same purpose.
If you travel a lot because you live as a digital nomad, you can carry a portable second monitor. It's light and easy to travel with, and you can put it on a stand at eye level.
3. Standing desk for better posture and reduced back pain
Scientific studies have linked long periods of sitting with various health problems, including obesity, back pain, and high blood pressure.
You can get a standing computer desk or a standing desk converter to mitigate these risks. A standing desk will allow you to spend some of your working hours on your feet and stretch your legs during the day.
4. Ergonomic desk chair with good lumbar support
Back pain is also associated with inadequate home office chairs not designed for work. Your sofa might feel comfortable at first, but its primary purpose is for you to relax, not sit up and work for eight hours.
Getting an ergonomic chair with an adequate lumbar support cushion, a swivel, and armrests for easier movement and support for your whole body can make a huge difference in your workspace.
5. Home coffee maker and snack station
When working from home, we often forget how important it is to take a break. There's no water cooler to stand by and chat with your coworkers or a shared kitchen to prepare coffee and have lunch together.
A home coffee maker and similar gadgets for easy coffee, tea, and snack making can give a real office feel to your work-from-home workstation and enhance your breaks from the screen.
6. Noise-canceling headphones for better focus
Whether you prefer over-ear headphones or earbuds, you'll need a pair of high-quality noise-canceling headphones to ensure your conference calls and meetings go uninterrupted. You'll also appreciate the ability to listen to music while working without disturbing your household members, especially if they also work from home or you have a baby.
Look for headphones with long battery life and bluetooth or Wi-Fi connectivity options so you can move away from the desk and walk around the room while using them.
7. Cable clips to keep your desk clutter-free
With monitors, phone chargers, and other tech gadgets, your desk can quickly become too cluttered to work properly.
If you want to keep a minimalist look and eliminate distractions and mess, use under-desk cable clips to group all the cables attached to your power strip and place them out of sight.
8. Desk organizers to plan your workdays
Are you a notebook or Google doc person when taking notes? If you're the former, a large, all-in-one desk pad can be your best friend when you want to jot something down during a video call.
You can place the organizer under your laptop or on the side and keep it on hand for meeting notes, to-do lists, or any smart idea that pops into your mind while you're busy with other tasks. Combined with other office supplies such as highlighters and colorful pens, it can make your home office desk pop.
9. Bluetooth keyboards and mice
A wireless mouse (like the cool ergonomic Logitech MX Master 3 model) and a comfy mouse pad can do wonders for your hands and wrists if you spend a lot of time typing on your computer.
Apple offers incredible wireless keyboards with and without a numeric keypad for Macbook owners. If you want to personalize your laptop, you can grab a keyboard cover on Amazon for just a few dollars. They're typically available in multiple colors and compatible with Macs and other PCs.
10. Desk lamp to ensure good light
Spaces with a generous amount of natural light improve our mood and general well-being. But what if you have to work at night because you have meetings with coworkers in other time zones?
A high-quality desk lamp will allow you to easily get through night shifts. When picking a lamp for your desk, choose one with warmer light because this will have less impact on your eyes and sleep schedule.
11. Plants for an enjoyable work environment
Indoor plants will instantly make your home office space feel brighter and more enjoyable to work in. Also, because we spend increasingly more time inside, we need to get more in touch with nature for our overall health: it makes us more relaxed and creative.
Place at least one plant behind you, so you have an interestingbackground when you turn on your webcam for your next Zoom meeting.
Glow up your home office
Working from home takes conscious planning if you want to be effective and enjoyable. Your home office space should spark creativity and feel comfy and safe. You may not be aware of how much you can enhance your WFH experience by just throwing in a few items from our list, even the smallest one.
Want to read more about how to become more productive when working from home? Enjoy other reads on our blog: