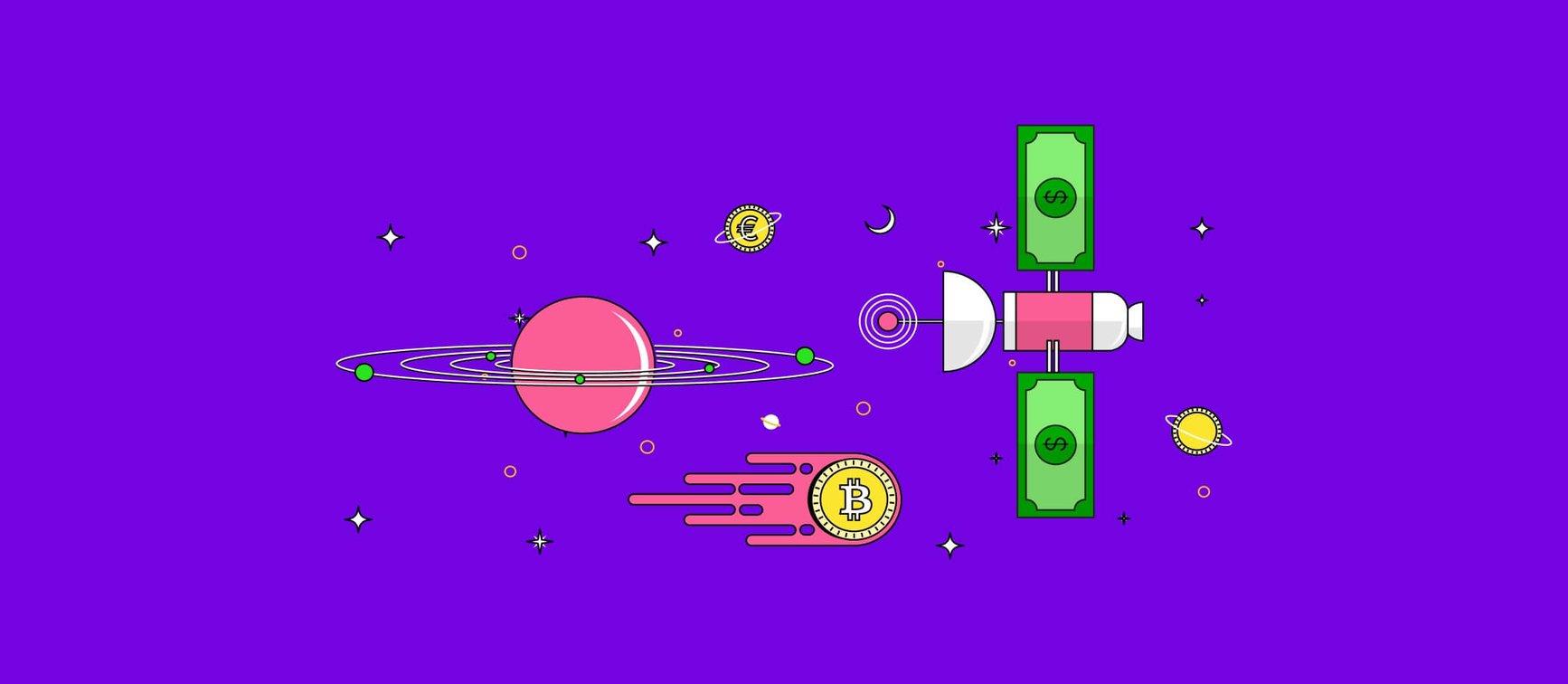 Payroll Automation Guide: Definition, Advantages, and FAQs
Spending too much time on payroll? Learn how switching to automated payroll helps you focus on more important aspects of your business.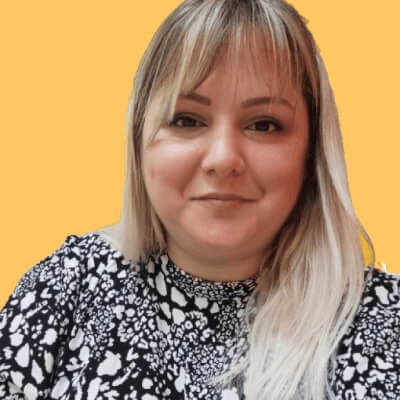 Written by Stefana Zaric
September 28, 2021
Contents
Need help onboarding international talent?

Try Deel
More than 33% of business owners still use spreadsheets to manage their payroll manually. And over 40% of them spend more than a week preparing the calculations.
If that sounds like you, you may be curious about payroll automation to make your payroll more efficient and manageable. Automated payroll software tracks your employee timesheets, calculates employee wages and taxes, and keeps your payroll records–all time back to spend growing your business.
This guide is your crash course on payroll automation. You'll understand what automated payroll is, why it's the new standard for most businesses, and how to choose software.
What is payroll automation?
Payroll automation uses software to run payroll calculations and distribute payments instead of by hand. The software calculates wages based on each employee's hours and applicable tax rates and delivers payments as direct deposits or checks.
By removing manual work, payroll automation enables you to deliver employee wages faster and with fewer mistakes–and that's just the beginning of its benefits.
10 advantages of payroll automation
The baseline benefit of automation is saved time. But most payroll automation software provides many more improvements to your payroll process.
1. Faster and easier wage calculations
Payroll automation allows you to eliminate manual calculations. Once you enter employee data and timecards, the software calculates wages with just a few clicks.
Speeding up wage calculations ultimately:
Reduces stress and repetitions for your Human Resources department
Payroll software lets HR skip manual calculations and focus on more strategic, human-centric work. Few people get into HR to manage time tracking, factor in time off, and calculate hourly wages every pay period. And doing so is stressful under the pressure of a due date. If you automate payroll, employees get paid on time and HR gets to focus on other, more important responsibilities.
Lowers payroll management costs
According to the American Payroll Association, your costs might decrease by 80%. You don't need to hire and pay in-house payroll managers and finance specialists if you have an automated solution–a small business owner, for example, can run payroll in minutes. Also, automation reduces the chances of manual payroll calculation errors, which can be costly.
Accelerates payroll processing time
Your employees will receive funds faster with payroll process automation because it takes far less time to process pay stubs. Your employees will receive their payments on time every pay period, even if, for example, someone on your HR staff is on sick leave.
2. Less chance of human error
Automation reduces the chance of an HR employee making mistakes during calculation. Computers don't get tired or forget to carry the one.
A single wrong digit in manual payroll calculation can snowball into inaccurate paychecks or costly tax errors. For example, Citigroup made a simple clerical mistake which resulted in them sending $900,000 million to a lender who was supposed to receive a tenth of the money. All because of a simple arithmetic mistake.
3. Automatic payroll tax calculation
Manual payroll tax calculation is fine when you have a small team. But it becomes time-consuming and complex with more employees, especially if you hire around the globe.
Payroll tax varies by state and can change from one year to another. And if you hire people from different countries, you have to understand and comply with tax laws in each country.
Automated payroll systems already have tax rates and rules embedded in their code. They automatically make wage deductions such as employment tax and employee benefits, so you only have to make a few clicks to pay your team.
4. Data security features
Automated payroll software offers encryption, passwords, two-factor authentication, and more to ensure your confidential payroll information doesn't get exposed to unauthorized parties.
Manual payroll virtually has no security features. Hard copies of your payroll aren't secure, and erasing or hiding printed information in the case of a breach is much more difficult than changing the password on your payroll software.
5. Automatic payroll record keeping
Automated accounting software simplifies tax filing and record-keeping. All your pay stubs, reports, and tables are saved automatically in one place, so you don't need to worry about losing any vital information.
Online payroll also means you can keep all paperwork in electronic form instead of hard copies. Hard copies take up physical space in your office and can easily get misplaced or damaged. That might be an issue since you must keep each tax form for a specific amount of time.
6. Easy documentation updates
Employee information–like addresses and bank account information–often changes. Tracking these changes in payroll software is easy: insert the new piece of information in one place and it'll automatically appear everywhere else.
These changes might include:
Wage increases from a raise
Changes in last name
IRS tax form updates
New bank account information for employees who use direct deposit
New addresses or places of residence
Changes in staff (adding new hires and removing

terminated employees

)
7. Simple reporting
Payroll automation software allows you to streamline reporting for better insight into your payroll data and cash flow.
Most payroll automation solutions let you generate reports such as:
Attendance and leave reports for each employee and overall
Employee earnings reports
Payroll tax reports

Certified payroll

tax reports
Cash requirement reports
Payroll Protection Programs (PPP) reports
8. Expert customer support
When you run into an issue doing payroll manually, you might have to pay for expert consultation to solve it. When you pay for a payroll software license, you can reach out to the company's payroll professionals for assistance.
9. Integrations with HR software
Payroll and HR data often overlap, and it's easier to manage in a centralized location. Payroll software integrations make that possible. Reporting and data entry are easy when your tools speak to one another and automatically share data.
10. Employee self-service options
Employees don't need to go through their manager for timekeeping or to change their information–they can do so automatically through self-service software.
Self-service software gives your employees more flexibility and information. For example, when using Deel, employees get a notification that they have received a payment. They can choose the desired payment method and move the money to their account without managers intervening.
Pay your entire team in one click with mass payments
Click one button and pay your global team instantly. They can withdraw funds via bank transfers, crypto, PayPal, and more. Easy for you, options for your team.
Learn more
7 features to look for in payroll software
Before choosing payroll software for your business, try to anticipate your future needs. Many make the mistake of choosing what fits now, but you don't want to switch to a new service shortly after when you discover your service provider doesn't scale with your team.
Integrations: Your payroll software should offer

integrations

with the tools you already use, like accounting software or

HRIS

, so you can manage your workforce in one place
Automatic tax filing: Payroll automation should offer automatic tax filing so you don't need to worry about deadlines or tax rates in different states or countries
Different payment methods: The payroll software you choose should support various payment methods, like checks, direct deposit, and pay cards
Data security: Ensure your chosen payroll solution offers a good layer of

data security

, with data encryption, GDPR and SOC2 compliance, and single sign-on
International payroll: Your chosen payroll solution should support

global payroll

in case you want to start

hiring globally

Simple dashboards: The best payroll software has a user-friendly interface and streamlined dashboards where you can easily track your data
Paying independent contractors: Make sure your payroll software offers local and

international payments to independent contractors

, not just employees
If you want software that offers all these features, check out Deel and ways to make global payments.
FAQs about payroll automation
What does payroll software do?
Payroll software organizes and simplifies the whole payroll process while using automation to let employees skip repetitive tasks. That way, payroll functions faster and more accurately, and frees up time for staff to focus on tasks that require their strategic expertise.
Companies typically use payroll software to:
Track employee hours and time off
Calculate employee earnings
Calculate taxes and deductions
Make payments to their employees
Collect and file tax forms
Create payroll reports
What are the best payroll solutions?
Some of the top-rated payroll solutions (on G2 and Trustpilot) are:
Gusto: suitable for

small business payroll

since it's affordable and offers various add-ons, so you can easily run your payroll, manage employee benefits, and onboard new hires
OnPay: easy-to-use software with around-the-clock customer support and plenty of useful features, quick payroll processing, and seamless onboarding flow
Paychex: great for startups or businesses with up to 50 employees, with a cloud-based platform and integrated tools that ensure compliance
ADP: streamlined payroll solution with a simple dashboard that your employees can access via a mobile app and use self-service features to review their data.
Deel: international full-service payroll solution that enables you to onboard new employees, automatically collect tax forms, renew or terminate contracts, make mass payments in seconds, administer employee benefits, and more
To learn how Deel can simplify your global payroll, schedule a demo and speak to one of our experts.
What is a payroll card?
A payroll card is an alternative to paying your employees via direct deposit. The financial institution through which you pay your employees sets up a card that holds employee wages and salaries, and your employees can use it as a debit card.
Deel offers a payroll card for contractors that enables you to spend your money directly from your Deel balance. You can choose between the virtual card, used for online purchases only, or order a physical card that you can use for physical and online purchases. ATM withdrawals aren't available yet.
What payment methods does automated payroll use?
Automated payroll typically offers various types of payments:
Direct deposit
Digital wallets
Payroll cards
Paychecks
You can meet all your employees' preferences by offering various payment methods. Flexible payment methods are also inclusive for global teams with limited ways to access their money, especially considering international fees, bank charges, and currency differences.
Does automated payroll software handle independent contractor invoices?
Some payroll software companies also let you pay independent contractors through the same platform. Deel enables you to generate contractor invoices automatically. The contractor can upload their invoices to the platform, too.
Automate your global payroll with Deel
Making global payments shouldn't be a challenge, nor should small business payroll.
With Deel, you can fund your whole payroll with just a click and automatically calculate taxes in an instance. Our multiple currency options and various withdrawal methods make it even easier for your global employees and contractors to get paid on time, every time.
Sound like something your business could use? Reach out, learn more about Global Payroll, and book a demo to see Deel in action.