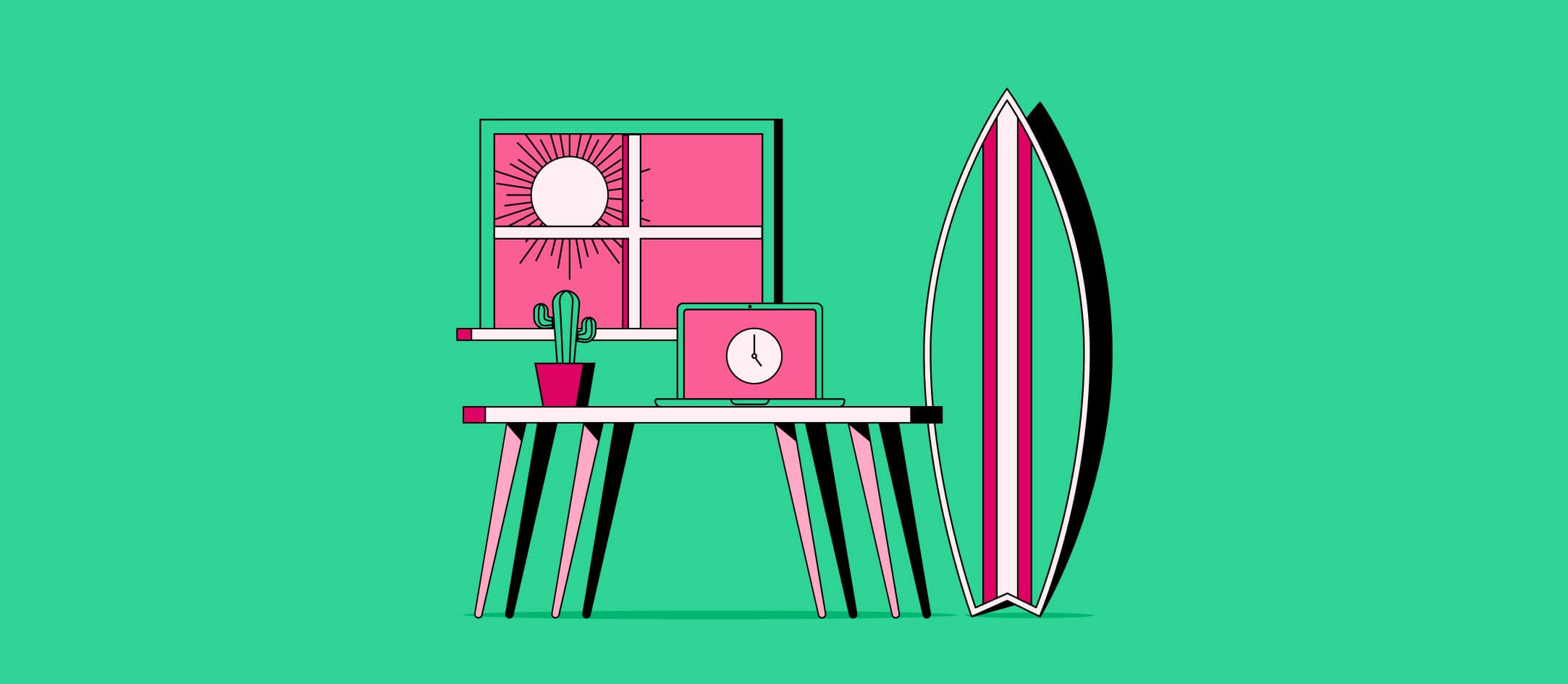 17 Best Digital Nomad Cities to Live and Work in 2022
A change of surroundings may be exactly what you need in 2022. Check out our top 17 cities ideal for digital nomads to live and work in.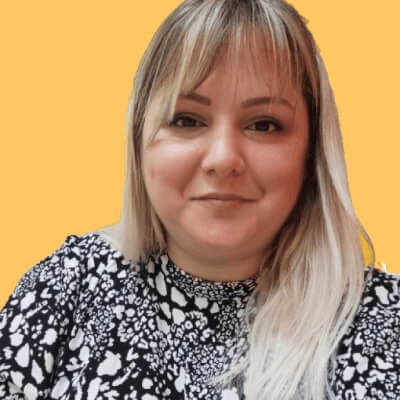 Written by Stefana Zaric
July 27, 2022
Contents
Need help onboarding international talent?

Try Deel
One of the greatest benefits of remote work is the freedom to work from anywhere: the seaside, mountains, urban metropolitan areas—it's up to you. It's no wonder the number of people identifying themselves as digital nomads has grown by 112% compared with pre-pandemic years. Moreover, plenty of wonderful locations worldwide have become digital nomad hubs, so you're likely to find like-minded people to spend time with, work with, and become friends with anywhere you go.
Looking for your next stop? This list features 17 best digital nomad cities around the globe to help you choose your next remote work location.
1. Lisbon, Portugal
Who wouldn't want to visit the land of beautiful fado music? Lisbon, the capital of Portugal, is one of the most attractive places for digital nomads from all over the world. With a high score on Nomadlist, this Portuguese city ranks as the fourth best city for remote work—in the world. Other than the amazing landscape, Lisbon offers speedy internet connection, enjoyable temperatures, high levels of safety and availability of places to work from, and also a lot of fun.
2. Chiang Mai, Thailand
Thailand's capital, Bangkok, is an attractive destination both for workers and tourists, but there's another interesting city you might like even more. Ranked 20th on Nomadlist and listed as a UNESCO heritage site, Chiang Mai is among the most popular digital nomad cities in Asia. Thanks to the low cost of living, this Thai town has built a diverse digital nomad community. Chiang Mai offers plenty of coworking places and interesting night markets, it's not crowded, and foreigners rate it as very friendly.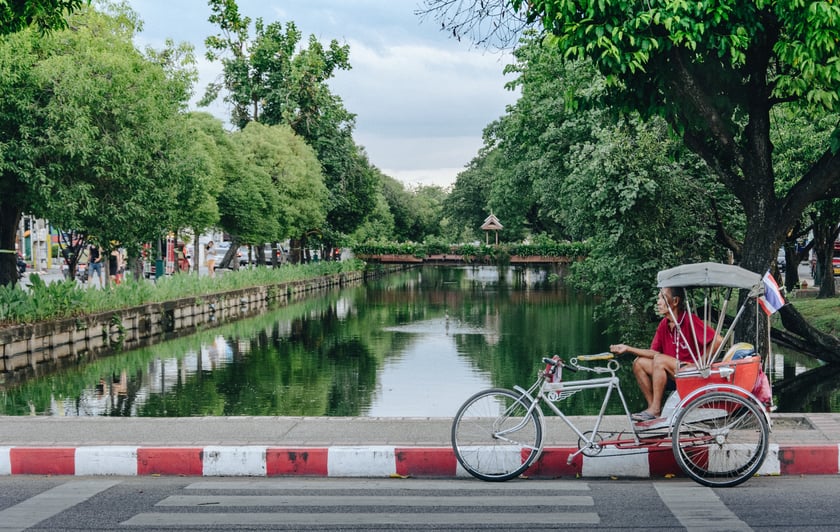 3. Medellin, Colombia
South America is one of the fastest-growing regions when it comes to global hiring and the number of new startups. It's also home to many digital nomads from all over the world. Medellin, also known as the city of eternal spring, offers pleasant weather all year round, as well as great infrastructure for digital nomads. If you pick this Colombian city, you'll be able to enjoy a low cost of living, lots of places to work from, cleanliness, and exciting nightlife.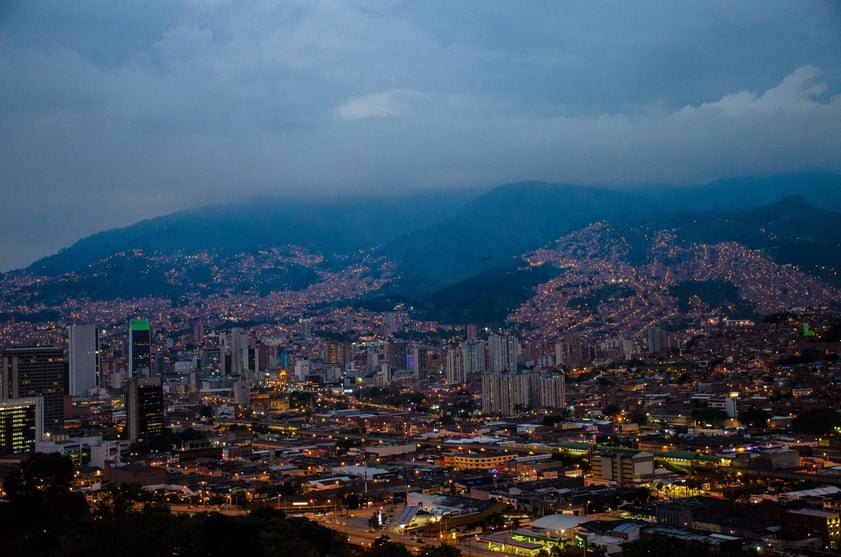 4. Budapest, Hungary
Hungary's capital, and the second largest city located on the Danube, is a great stop on your way around Europe. Budapest ranks 9th on Nomadlist: affordability, a high number of cafes and coworking spaces, and fast internet make it a great location for the digital nomad lifestyle. If you're into exploring old European cities with rich history and great walkability, you won't go wrong with Budapest: you'll love its great food and stunning architecture.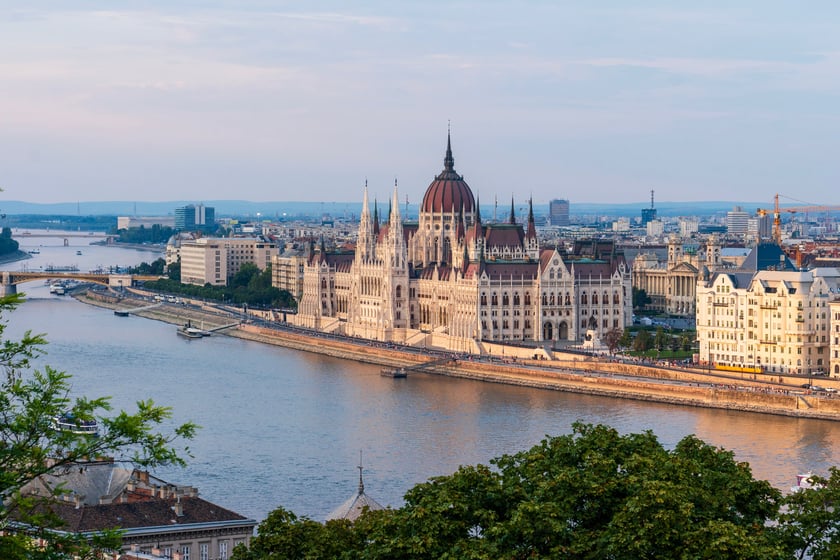 5. Ho Chi Minh City, Vietnam
If you're looking to explore Asia, Ho Chi Minh City will win you over with its low cost of living, delicious street food, and friendly community of digital nomads. The city lives at a high pace and offers a great infrastructure for digital nomads. You won't have any connection issues thanks to fast Wi-Fi, whether in your accommodation or numerous coffee shops you can work from, while in your free time you can go sightseeing on foot.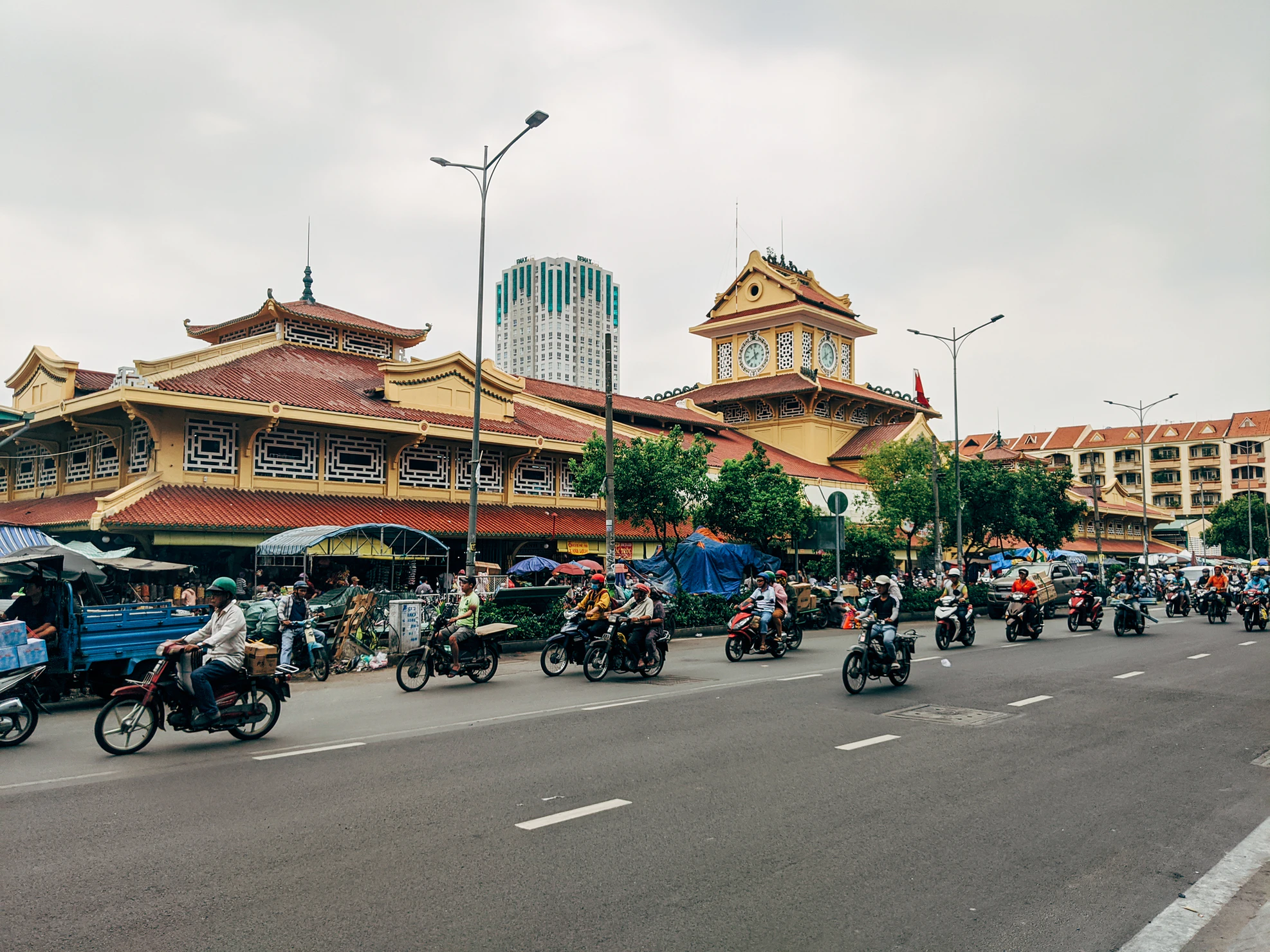 6. Cape Town, South Africa
If you're done with Southeast Asia, how about South Africa? Although the internet speed could be better than the average 6-9 mbps, Cape Town is a popular destination on the digital nomad scene. This vibrant town offers plenty of watersport activities and places to work from, which makes it an ideal place to spend your working summer. Cape Town is also rated as extremely friendly toward foreigners, so you can count on making friends while there.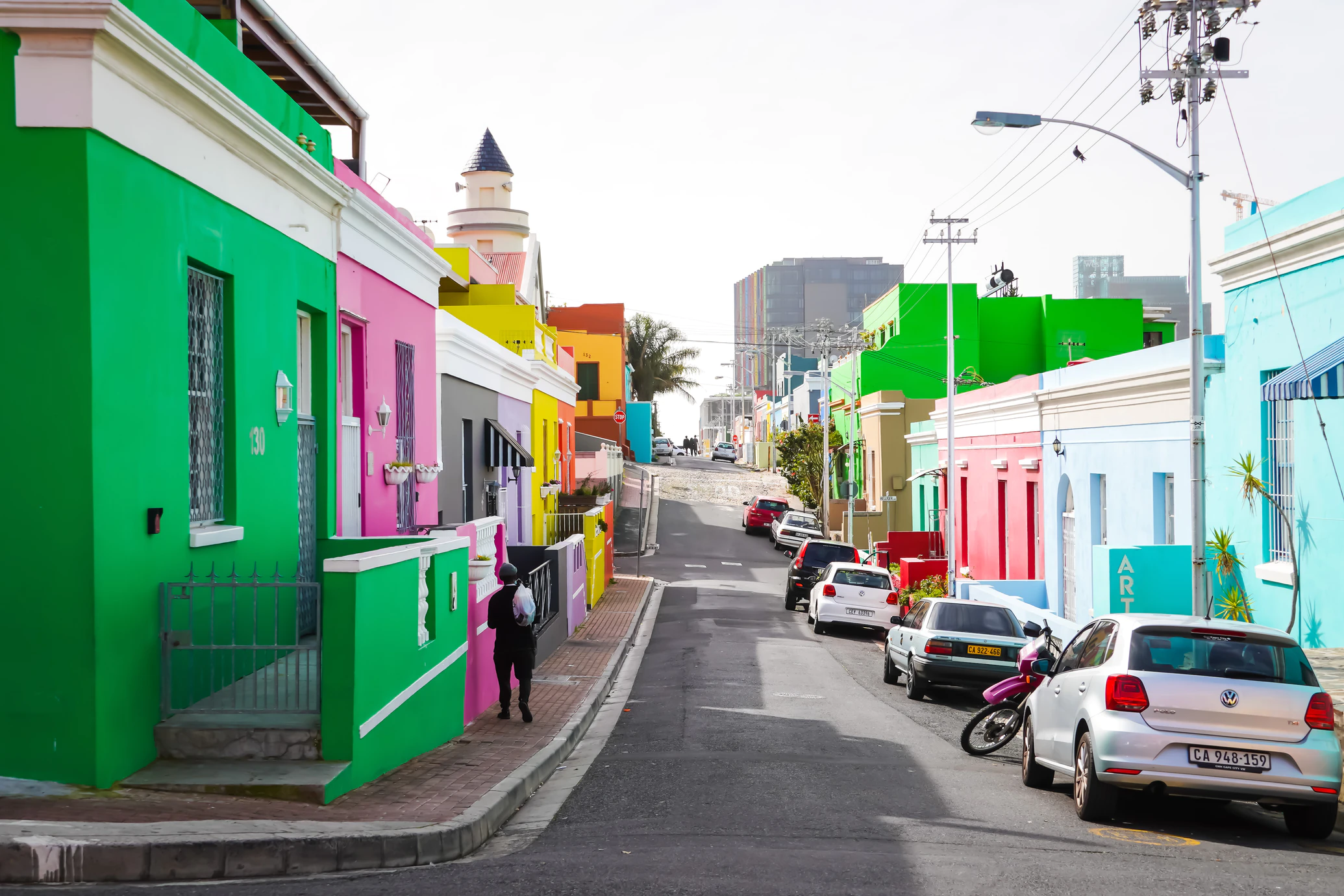 7. Barcelona, Spain
Despite being a bit pricey and crowded, Barcelona is an unforgettable place and one of the favorite digital nomad destinations in Western Europe. This Spanish city has become a hotspot for freelancers and remote workers in recent years, given its mild climate and proximity to the beach. Barcelona also offers a great quality of life: plenty of natural sites and art to enjoy, many coworking spaces, a great public transport network, affordable airbnb rentals, and free Wi-Fi available throughout the city.
8. Austin, Texas, USA
Big cities like New York might not be easily accessible due to the high cost of living, but luckily, the US has plenty of other places for digital nomads. Austin, Texas is one of the favorite meetup hubs for freelancers, entrepreneurs, and creatives even from outside of the US. It's more affordable than many US cities and offers lots of cultural content. Rated 12th on Nomadlist, Austin is also safe, friendly to foreigners, and has a wide variety of coworking spaces and laptop-friendly coffee shops.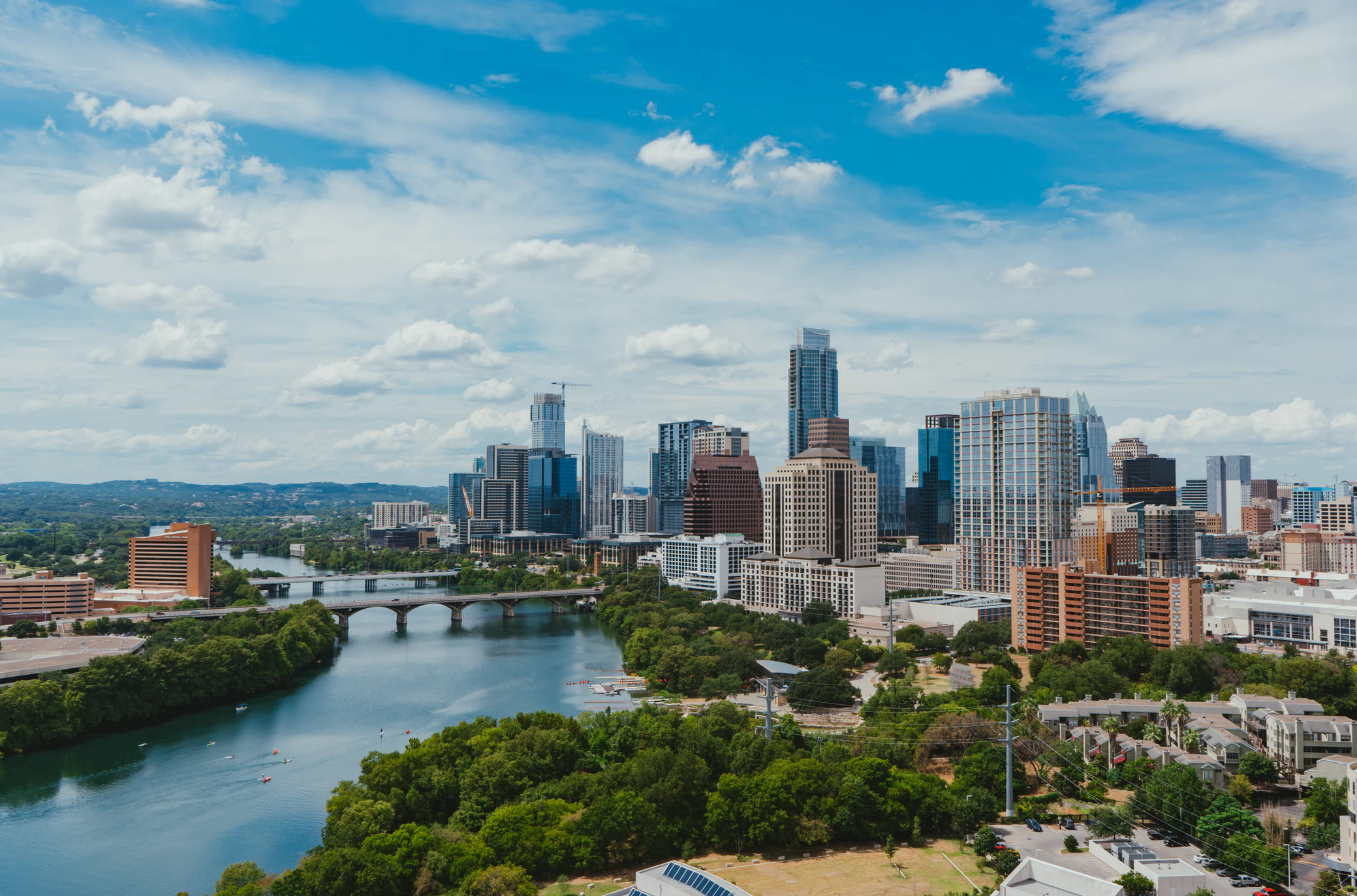 9. Canggu, Bali, Indonesia
Bali's plans to invest in attracting even more digital nomads include a new digital nomad visa, which will last five years—great news for beach and meditation lovers. This visa isn't official yet, but you can live in and work from Canggu using any of the currently available options. You'll love Canggu for its beautiful sunsets, affordability, fast internet, walkability, and excellent digital nomad infrastructure.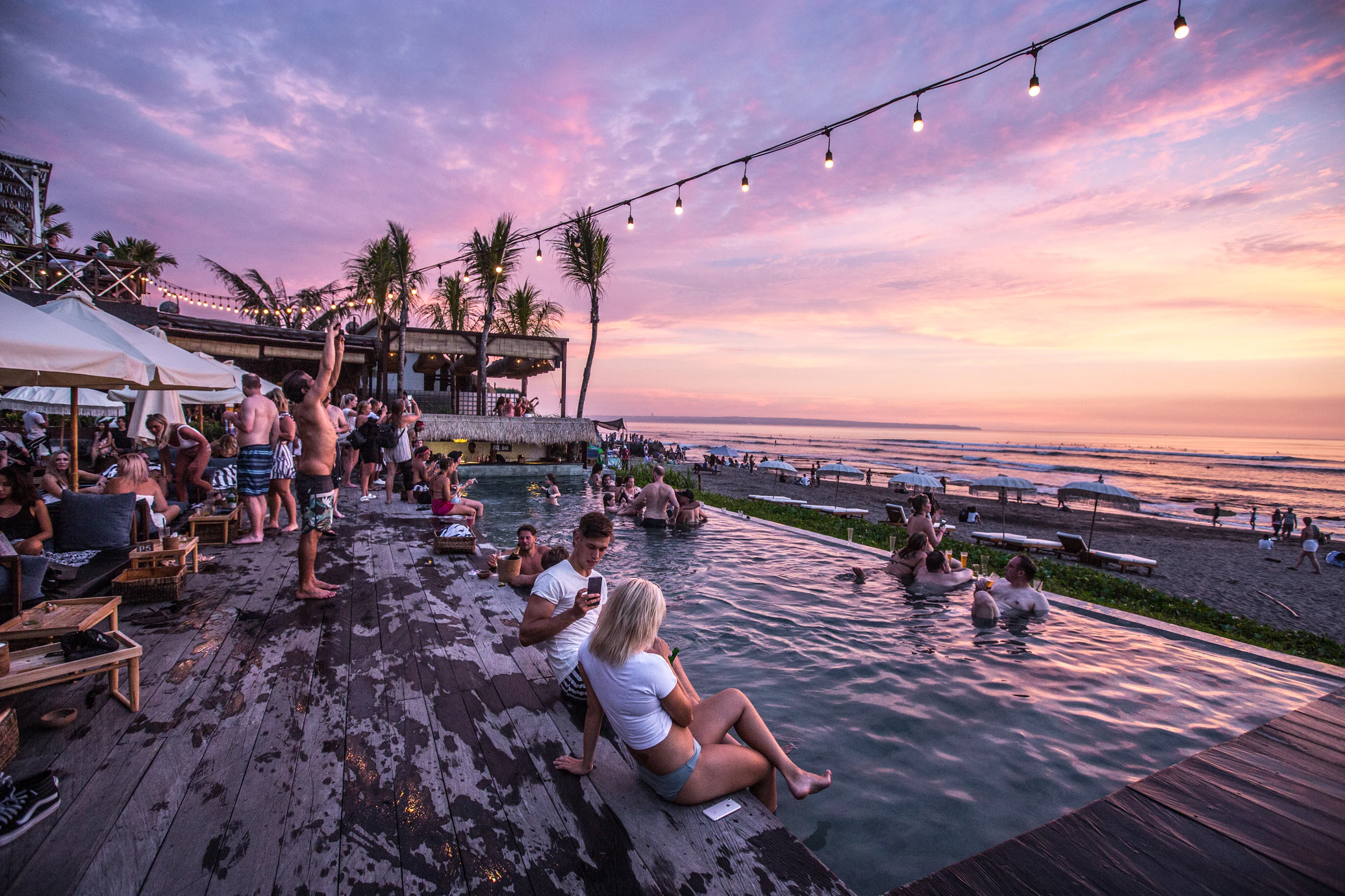 10. Buenos Aires, Argentina
The all-in-one capital of Argentina, Buenos Aires, has recently become the digital hotspot of Latin America. This city has it all: a rich cultural and artistic scene, plenty of places to work from, bars and coffee shops to chill out after work, and more. Buenos Aires is also famous for its hospitality and stunning landmarks, but doesn't boast a very fast internet. Thanks to the well-developed local public transport, you can look for comfy, affordable hostels and accommodation outside of the city center and still be close to the main attractions.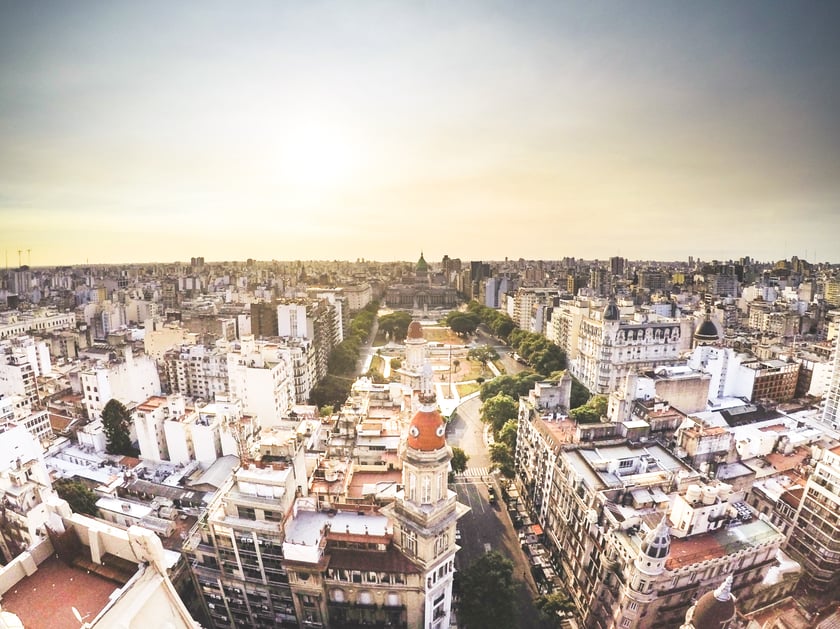 11. Auckland, New Zealand
If traveling toward Australia and New Zealand, make sure you spend some time in Auckland. New Zealand offers numerous digital nomad visa options, some of which are even permanent. This city also features pleasant climate and unique flora and fauna species, which will make living and working in Auckland a true adventure. Thanks to speedy internet, high levels of safety, and an overall good quality of life, Auckland ranks high on Nomadlist, which makes it a safe bet for any digital nomad.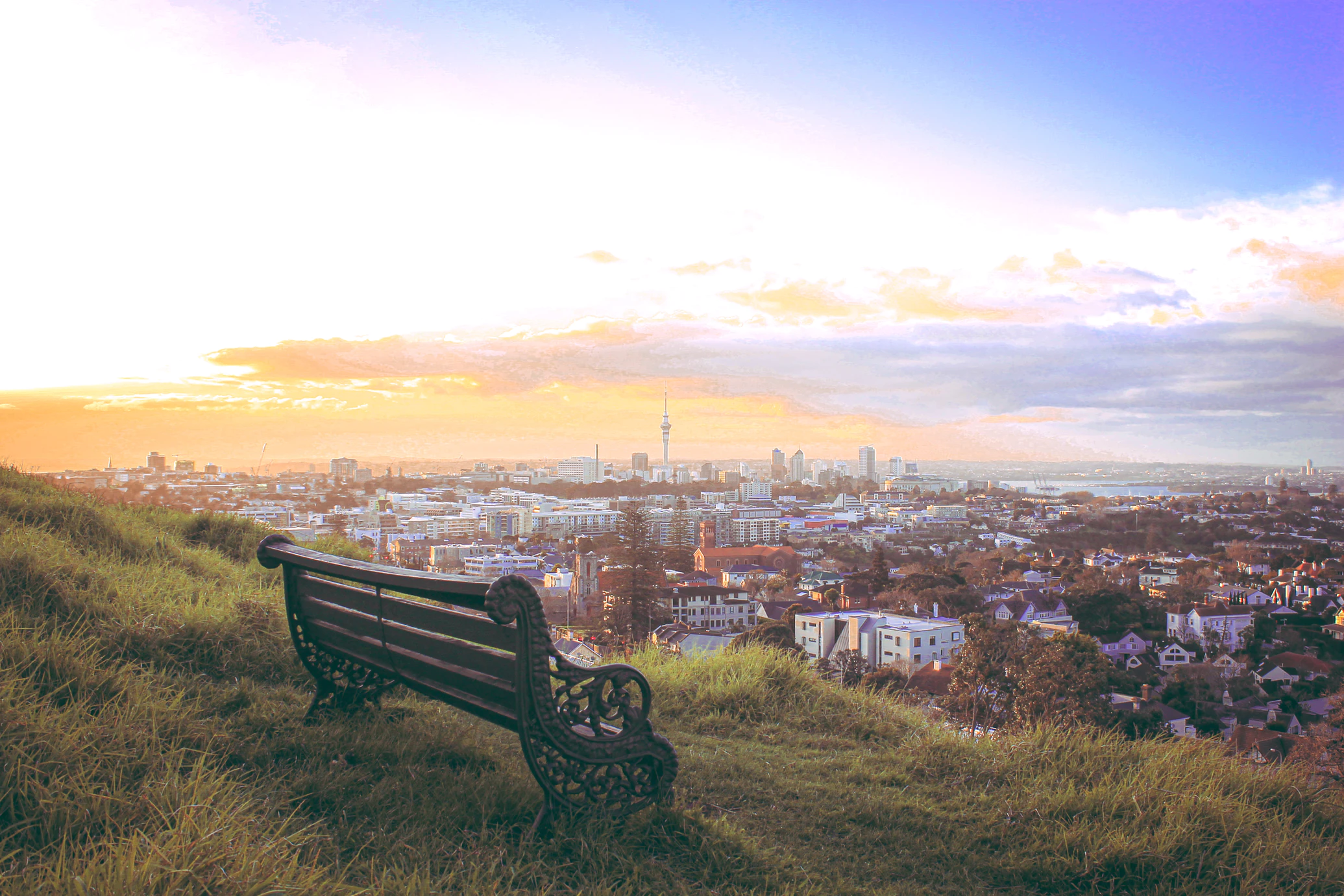 12. Tallinn, Estonia
Want to hang your backpack for a year and settle down? Tallinn might be the ideal place to do so. Estonia offers a one-year digital nomad visa so you can make yourself at home in this walkable, affordable city. In Tallinn, you'll enjoy some fast Wi-Fi, a wide variety of coworking spaces, and friendliness from locals. Estonia also has a well-developed, digitized healthcare system, and offers easy access to other European countries.
13. Playa del Carmen, Mexico
Although Mexico City, Mexico's capital, has an incredibly rich cultural offering and a lot of amenities to accommodate digital nomads, our vote goes to Playa del Carmen this time. If your plan is to enjoy beautiful, white sand and surf when you're not working, this resort town is the perfect spot. Good Wi-Fi might be a challenge to find, but Playa del Carmen makes up for slow connection with its great summer temperatures, walkability, and low cost of living.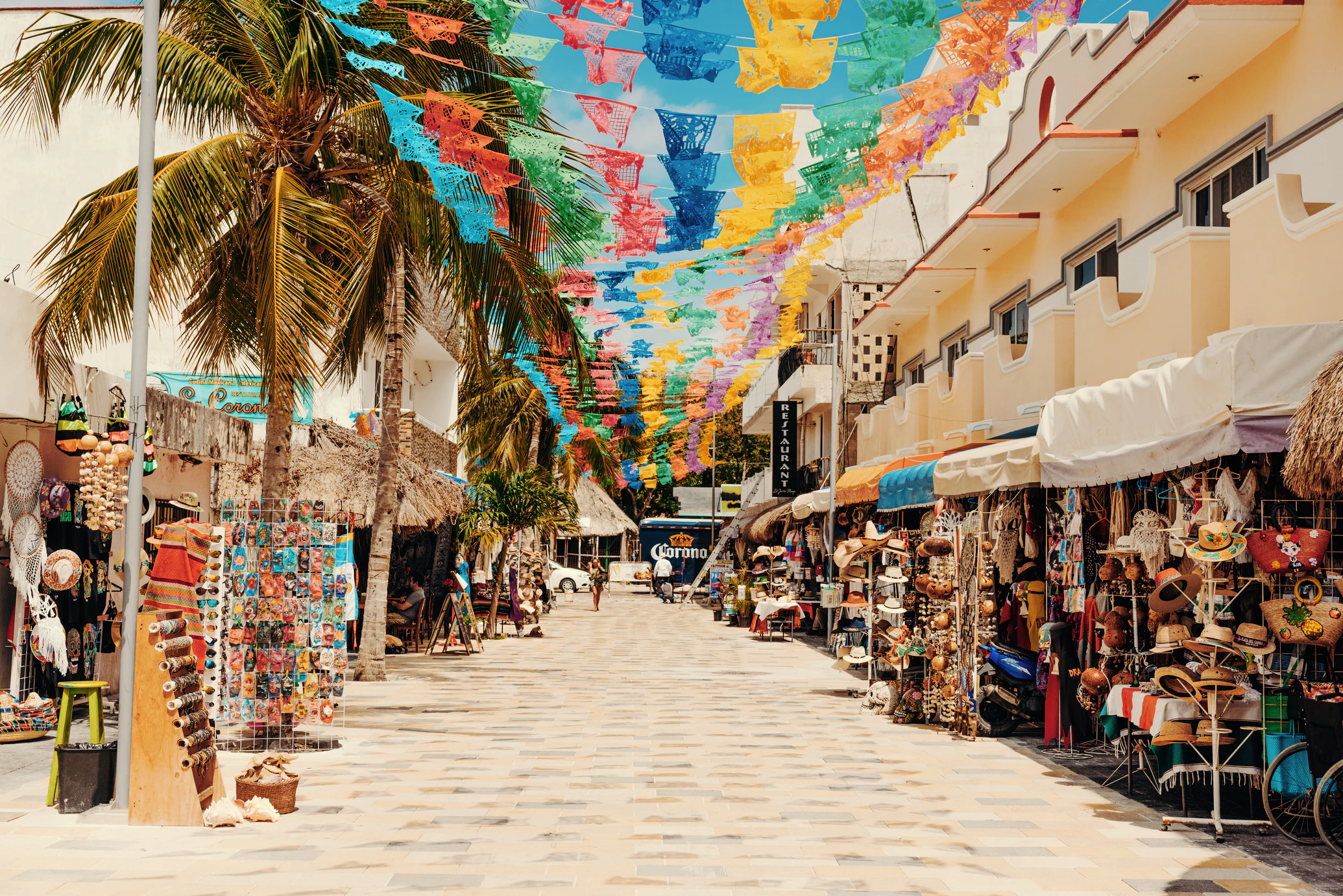 14. Istanbul, Turkey
Ranked among the 20 best digital nomad cities on Nomadlist, Istanbul offers the hustle and bustle of a big city, but also a unique, traditional charm that makes living here an adventure. You get to choose whether you want to work from a park, coffee shop, restaurant, or your home—free Wi-Fi is available, you just need to register your device. If you're planning a longer stay, you'll appreciate the low cost of living in this city, availability of sightseeing tours and weekend trips, as well as flexibility in accommodation.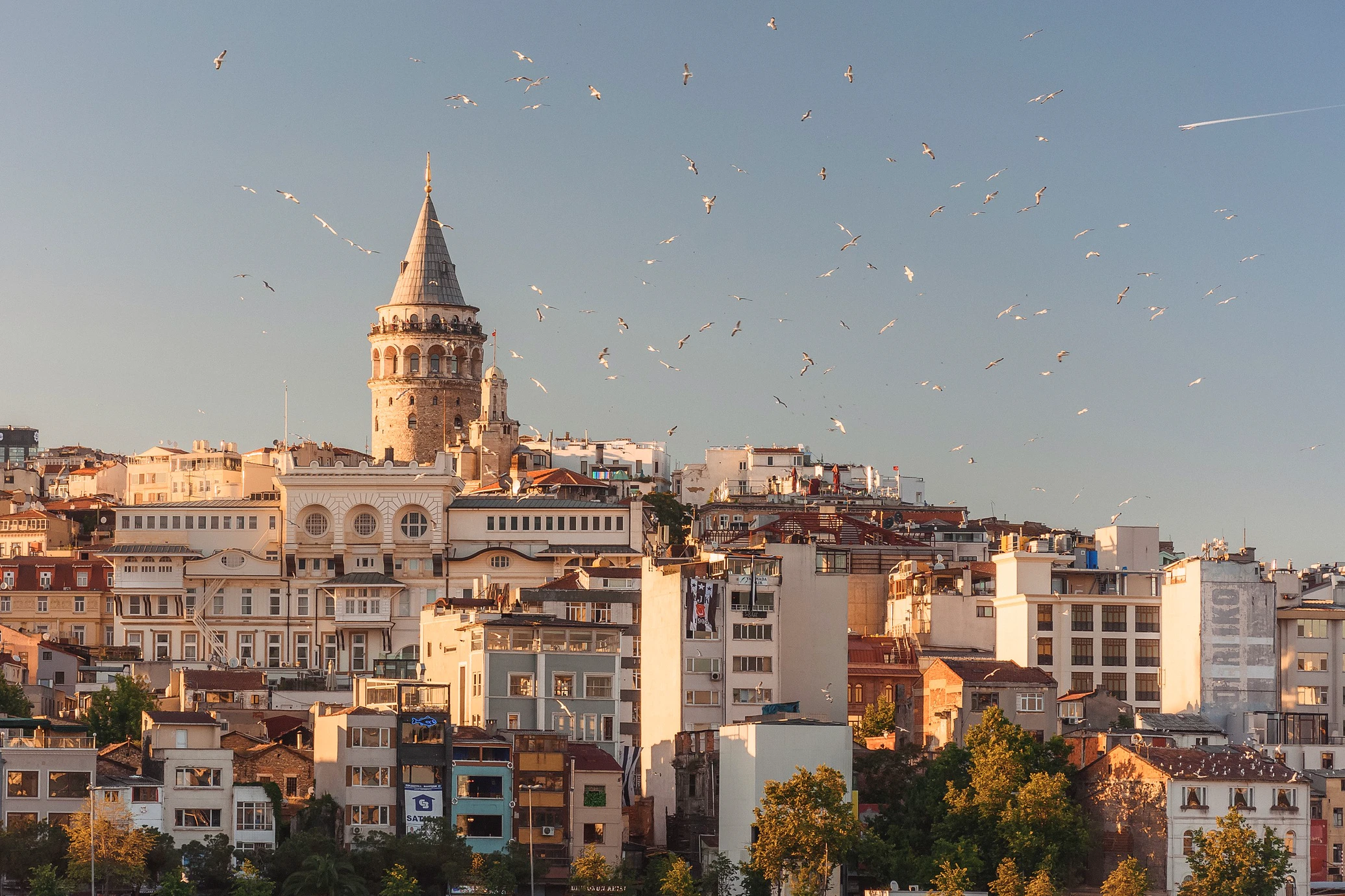 15. Tbilisi, Georgia
Ranked 16th on Nomadlist, Tbilisi reveals right away why both locals and expats adore it. The city is actively adopting an infrastructure suitable for digital nomads and offers good internet, fantastic food, and comfy places to do your remote job from. In Tbilisi, you can enjoy both buzzing nightlife and lovely nature sites. Although the city is not particularly LGBTQ+ friendly, it's still safe to walk around, even at night, and the locals are friendly toward foreigners.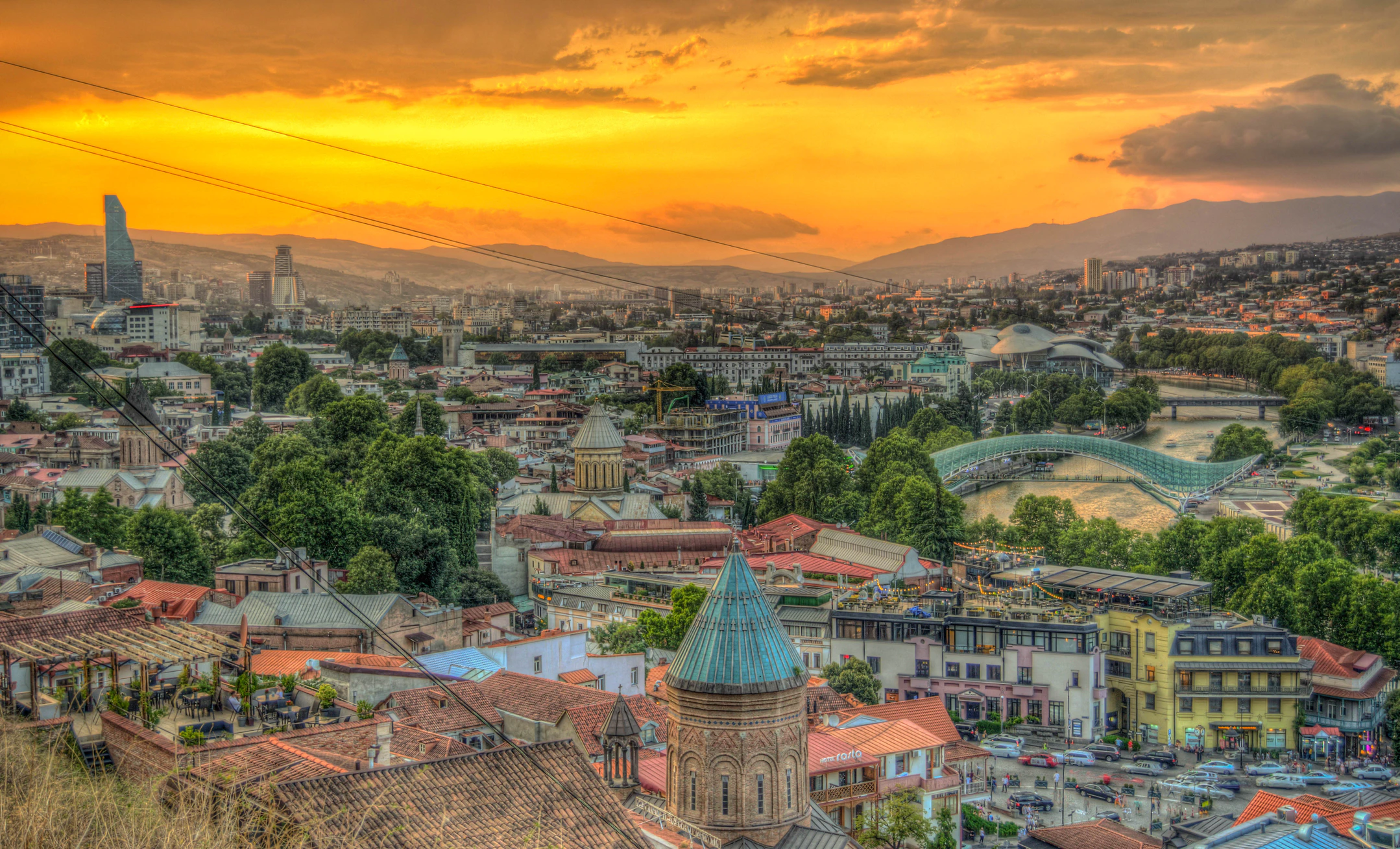 16. Prague, Czech Republic
Rated highly by digital nomads who've already had the opportunity to visit this old European capital, Prague boasts beautiful architecture, great internet speed, and affordability. The quality of life in this city is outstanding: good healthcare, a bunch of places to work from, and walkability are certainly important factors to consider. The city is incredibly clean, offers a good public transportation network, and many lovely restaurants, castles to explore, and short-term rental options if you're not staying long.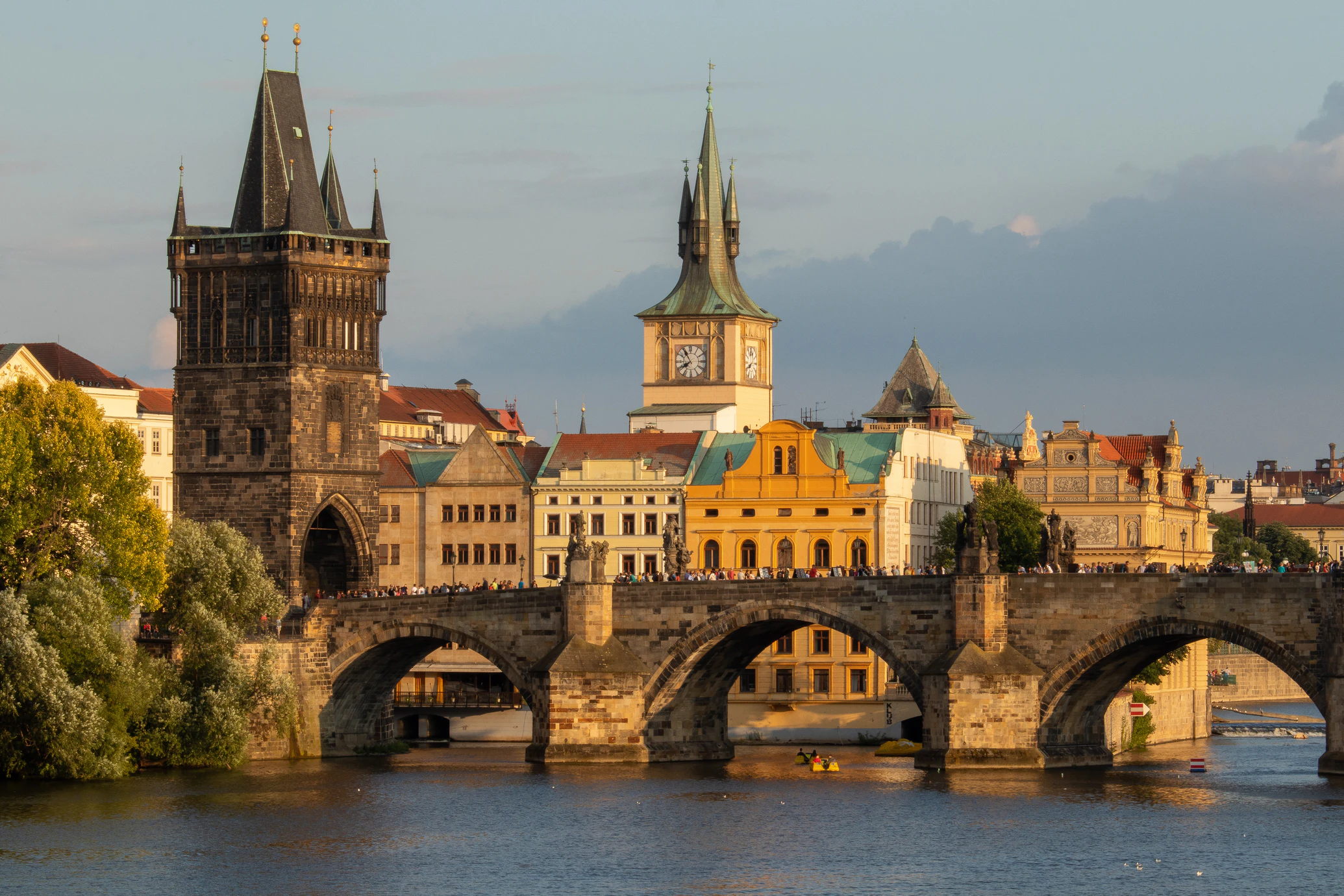 17. San Jose, Costa Rica
If you've had enough of all the rain and snow, this little tropical haven will be the ideal destination for your next digital nomad adventure. San Jose, the capital and the largest city of Costa Rica, will introduce you to the Caribbean spirit in all the right ways. There are museums, cultural events, jungles, stunning views, beaches, and vibrant nightlife, so it's up to you to choose what suits your mood. San Jose is also affordable, but the internet connection might be slow from time to time.
Work from anywhere and get paid hassle-free
It's good to know that Deel has your back no matter where you decide to work from.
Our clients can hire and pay full-time employees and contractors in over 150 countries, use one-click payments to speed up the process, and choose among multiple payment methods. Getting paid through Deel leaves you with one item less on your next traveling to-do list: no worries about accessing your money.
If you're not sure where to go next, make sure you check out this guide through 26 countries that offer a remote work visa for digital nomads!