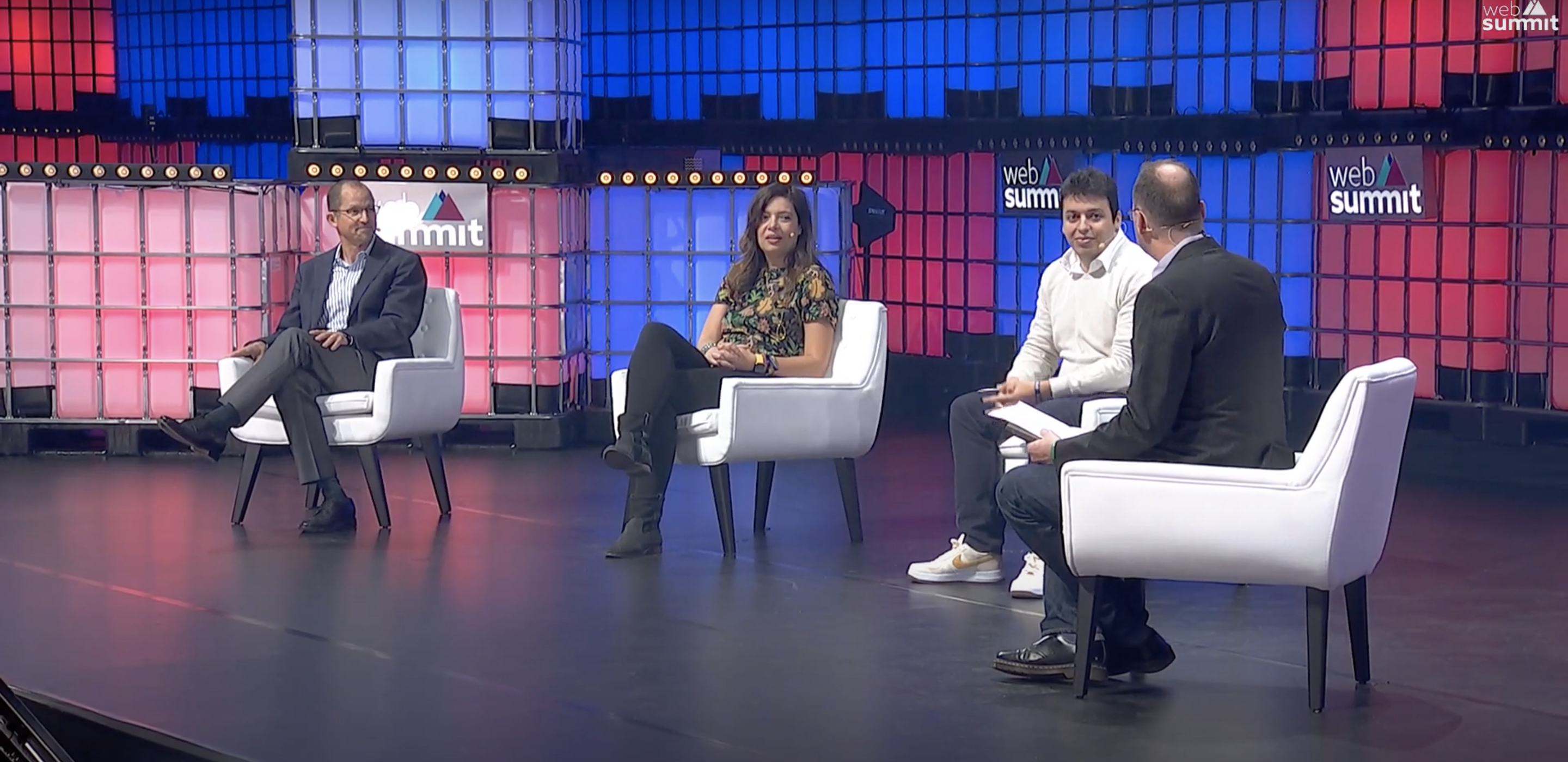 Deel CEO at WebSummit 2021: Trust is the cheat code to a stellar team
The 2021 WebSummit gathered brilliant leaders from the tech industry. Our CEO, Alex Bouaziz, shared his thoughts about building successful global teams.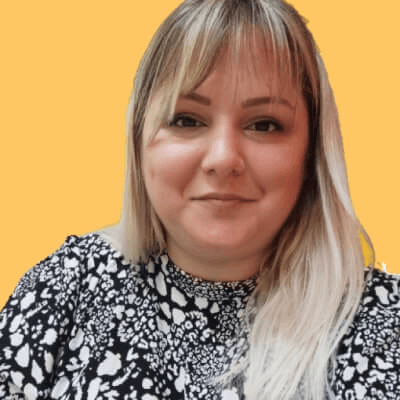 Written by Stefana Zaric
November 16, 2021
In the age of redefining the tech industry, it's crucial to meet and exchange our experiences and insights to make the world a better place collectively.
That's precisely what happened in Lisbon at the beginning of this month. The world's greatest technology summit gathered some of the most distinguished minds from around the globe to talk about the future of work and how we can successfully deal with the challenges that managing remote and hybrid teams inevitably bring.
We're honored that one of those extraordinary speakers was our CEO - Alex Bouaziz.
If you missed the summit, don't worry. Here's a recap of the main points from the two talks Alex participated in.
Is remote work here to stay?
We know that remote work existed even before the pandemic, but what will its future look like? Will anyone return to their office, ever?
"Limiting yourself to a small radius to hire from doesn't make any sense to me," says Bouaziz, and it doesn't come as a surprise since Deel has more than 400 employees from 55 different countries! The world is full of fantastic talent, and companies should take advantage of that.
Jeff Maggioncalda, CEO of Coursera, believes that the number of people working remotely will only increase in the next five to ten years - it's undoubtedly not a phase, and it's becoming the new normal.
Mada Seghete, the co-founder of Branch, shares the opinion that we won't be returning to the "old normal" but says that people will keep going to the office. "I think hybrid is the future. There's so much you can get by being at the office with people, even if it's just once or twice a week."
The two types of productivity
Sometimes going to the office means you won't get any work done because you're going to socialize with your colleagues. But for others, working from home can be just as distracting.
Seghete says there are two types of productivity: personal and inter-team. The first one increases significantly when you're in a quiet working environment, but inter-team productivity decreases as people spend more time outside of the office. Deel's CEO says working remotely has only boosted productivity for him and his team, and here's how Maggioncalda reconciles the two extremes:
"It's really important to facilitate communication across teams. We've also found that clear agenda and knowing your objectives leads to higher productivity."
The right path to solving challenges of not being able to tap on someone's shoulder and ask for help are processes.
"We've built our workflows to work for a remote company. We onboard people that way - we've built everything from the ground up to support the remote working environment," says Alex Bouaziz.
The challenges of having a remote team
Offices can no longer be a requirement
People have been working remotely for almost two years, and they've embraced a specific lifestyle now. So how do you solve this issue if you want to gather your team once in a while?
You can use different incentives and get creative in the process, says Seghete. "You need to find creative ways to help people get past that habit of spending the whole day in their pajamas."
Nurturing the company culture in remote teams
The three speakers at the conference agreed on one thing: you need to have clear processes in place to make remote work a success for your global team.
Step 1: Choose the people who share the same mindset and values as you, and they'll help you build the culture you want for your company.
Step 2: Focus on improving your onboarding process. It is crucial to tell new hires who they need to know, what information they need to have, and where to look for it.
Step 3: Create playbooks to provide your teams with a go-to place they can check out when they need a reminder on how things work.
Step 4: Organize events and meetings where people can get to know each other and develop the human connection that remote working often lacks.
Giving your people the benefit of the doubt
Optimizing communication and collaboration in both remote and hybrid work environments is another task leaders have on their plates. Alex Bouaziz and Karl Sun of Lucid had the pleasure to comment on this topic in another talk at the 2021 WebSummit conference.
Sun stresses the importance of remote communication and giving each other the benefit of the doubt.
"Sometimes things get out of context, they get misconstrued, so it's critical to be deliberate about giving each other the benefit of the doubt if you want to nurture the interpersonal relationships at work."
Bouaziz agrees and says trust is the keyword in building a successful remote team.
"When you're not all in the office, working next to each other, trusting your team is crucial. You don't want to micromanage everyone, but allow them to take ownership of their work."
Being mindful of the fact that your team is distributed and intentional with the processes you put into place is the glue that keeps the company together when you're a remote-first company, says Deel's CEO.
Dealing with the screen-time fatigue
It's not only Zoom - we get tired of looking at the screen in general, so companies need to find a way to eliminate unnecessary meetings that can sometimes be emails or Slack messages. It's critical to have a clear agenda of what you want to say, who you want to say it to, and what you want to get done in the meeting to make it purposeful.
Nurturing async work as much as possible is also a part of the solution. That's one of the reasons why having clear, documented procedures is a must for companies.
Onboarding remote team members
Sun presented his company's method of welcoming new hires: there's a structured onboarding process and an unstructured mentorship for each new employee. With a mentor, they can quickly learn the processes, the tools, and other tips from someone's personal experience, which can be invaluable.
Deel has recently introduced the "buddy system" where each new hire gets two buddies: a "veteran" who's been at the company for more than six months, whose role is to take care of the new employee when they need help. The other one is "a rookie buddy" who's onboarding at the same time as them. They help each other as they're getting to know the company and everyone in it.
Implementing the right talent retention strategy
Some of the main challenges are related to ensuring everyone on hybrid teams gets the same opportunities and has the same treatment. Companies that are looking to embrace this work model are already thinking about how to improve their tools and systems to retain the talent and bring more in.
At the same time, flexibility becomes the key employee benefit a company can offer to their workforce. You need to listen to your employees and build frameworks that are convenient for them to work in.
"At Deel," says Alex, "we offer co-working space memberships so people can work from wherever they want. A lot of them actually like working together, so we find it best to allow people to do what's right for them. If that's going to an office, then they should have that."
"One thing that helps get everybody on the same page is being honest and explaining your reasons behind a decision", adds Sun. "If someone doesn't want to come to the office, we say - okay, but for the sake of the team, you need to compromise from time to time and come for a little bit. Usually, no one has a problem with that because they want their team to succeed as well."
People managers do the heavy lifting
One thing is for sure - people who work within the people department surely have the difficult task of making sure everyone has a fantastic employee experience.
However, the willingness to give your people the right tools and environment for them to do their best work needs to be at the core of your company culture. Then you can enjoy the perks of being able to hire anywhere in the world and having access to the best talent there is.
Building an international team requires mindful planning to ensure talent retention, and it can be time-consuming, especially when compliance is involved. There are different local labor laws, taxes, and mandatory employee benefits for each country to keep up with.
Luckily, Deel keeps up with it all for you.
Deel lets you hire anyone, anywhere in the world, within minutes. Plus, you can rest assured legal experts vet your contracts to be fully compliant, so your new hires are set up to work in no time.
Want to learn how it all works? Book a demo today to find out.