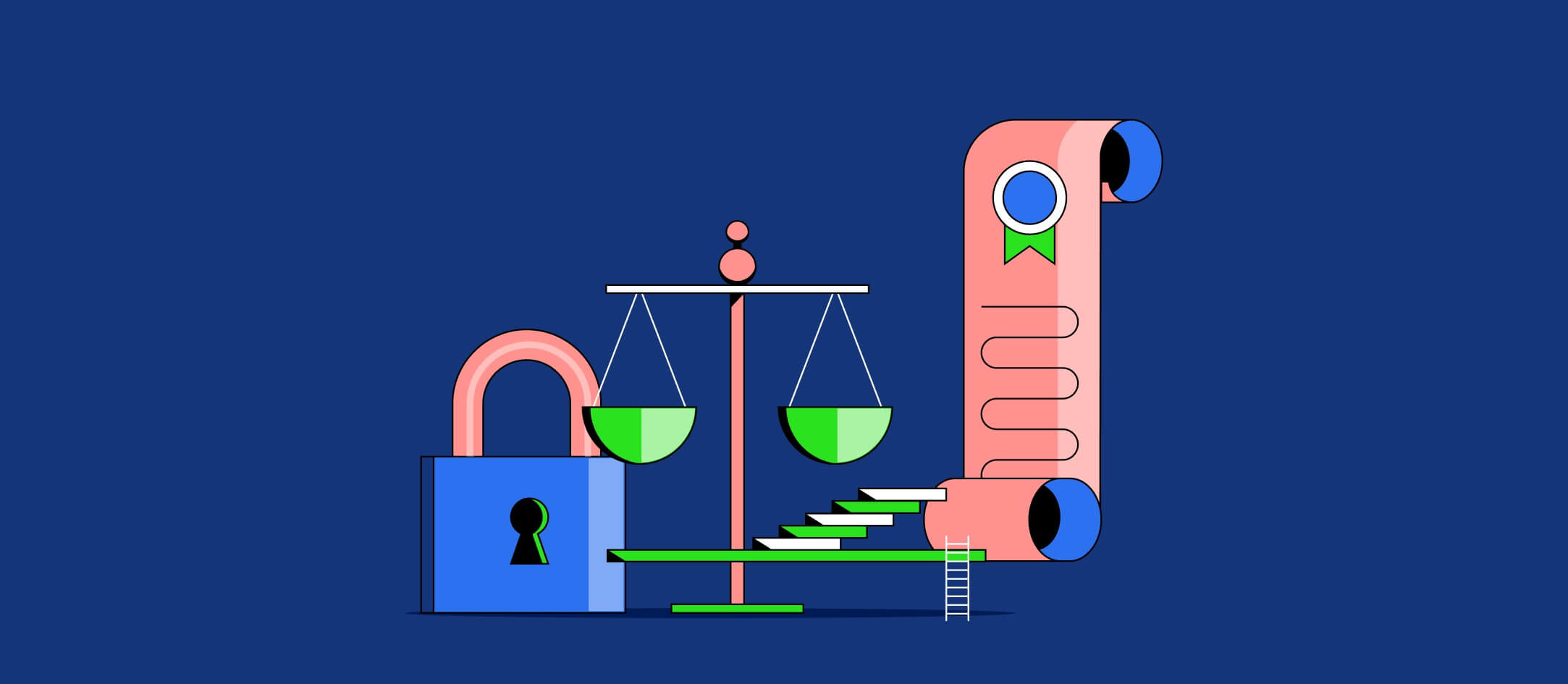 The Difference Between Exempt vs. Non-Exempt Employees
Do you know the difference between exempt vs non-exempt employees? Failing to comply with FLSA regulations around exempt status, minimum wage, and overtime pay may cost you a lot — read this article and avoid penalties.
Written by Anja Simic
September 27, 2021
Contents
Need help onboarding international talent?

Try Deel
The term "exempt" here means that the worker is exempt from overtime pay.
In addition to exempt workers, some workers are not exempt from being paid overtime — all businesses should know the difference. Overtime work is closely monitored by the Department of Labor, and there are penalties for ones that fail to comply.
How to classify the employees? Which rules and regulations apply? Are there any exceptions?
Find the answers to these and many more questions below! We'll explain all the differences between exempt and non-exempt employees, the most recent legal changes in the US, as well as the exceptions and guidelines that apply.
What is an exempt employee?
Employee exemption test
What is a non-exempt employee?
Fair Labor Standards Act and U.S. Department of Labor regulations
According to the U.S. Department of Labor, the Wages and the Fair Labor Standards Act covers overtime pay.
All the rules mentioned above stem from FLSA; these rules below are also worth noting:
Employees aged 16 and older can work as many hours as they please, with no legal limitations
There's no special overtime pay for weekend, holidays, or regular days of rest — unless overtime work happens to include those days
The Act considers a period of 168 hours (seven consecutive 24-hour periods) a workweek
As far as the hours worked are concerned:
On-Call time spent at the employers' premises is considered working time; if an employee is on call at home, it doesn't count as working time
Rest and Meal Periods count as working time (20 minutes)
Employers need to keep records of:
Time and day of the week when employee's workweek begins
Hours worked each day and total hours worked each workweek
The basis on which employee's wages are paid
Regular hourly pay rate
Total daily or weekly straight-time earnings
Total overtime earnings for the workweek
The consequences of classifying the employees as (non) exempt
Wrong employee classification has serious implications, as it's usually done to evade taxes and deny the workers their money for personal gains.
By avoiding paying the non-exempt employees for their overtime work, employers risk these penalties mandated by DOL:
Employers who intentionally violate the federal overtime rules may be prosecuted criminally and fined up to $10,000
Repeated offenders risk jail time, or paying up to $1,100 per violation for civil money penalties
Different states have different rules, but federal rule dictates the minimum fine.
Apart from state/ federal penalties, the wronged employees may sue, and legal fees add up to a huge amount of money.
With our Employee Misclassification guide, you won't need to worry about this topic again.
Summary: Exempt vs Non-exempt employees
Exempt employees are paid on a fixed salary basis.
Non-exempt employees are paid by the hour; for each hour they work overtime, non-exempt employees are entitled to time and one-half of their usual hourly rate. For overtime work, they're compensated with (hourly rate) x 1,5 x (number of hours overtime), on top of their regular salary.
Labor laws may differ from one place to another, so be sure to check for each place of your interest.
‍Disclaimer: This text is for informational purposes and should not be used as legal advice. Check the official U.S. Department of Labor and other relevant government websites.