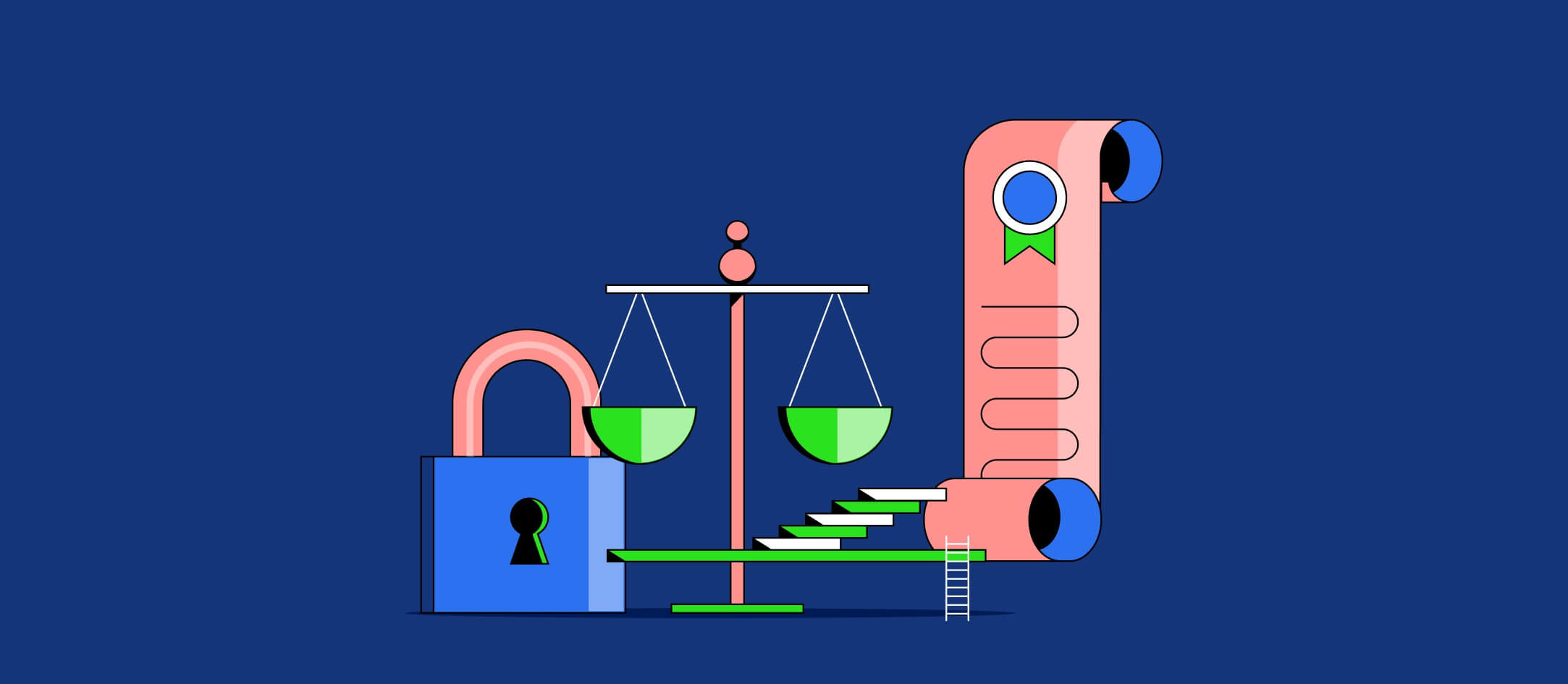 Employment Laws For Full Time And Part Time Employees In The US
Full-time employees in the US have the right to benefits like medical leave and overtime pay. What are the rights of part-time employees?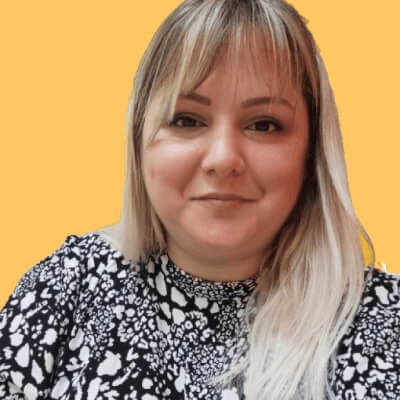 Written by Stefana Zaric
May 25, 2022
Contents
Need help onboarding international talent?

Try Deel
The Fair Labor Standards Act (FLSA) is the most important employment law in the US and defines fair working standards and protections, such as minimum wages and sick leave.
However, the FLSA (or any other federal law) doesn't provide a clear definition of full-time and part-time employment.
In general, an employee's status depends on the number of hours they work. But no firm threshold separating full-time and part-time work exists, and a number of other factors can impact a worker's classification and an employer's obligations.
In this article, we'll look at the rules determining part-time vs. full-time employee classification and employment rights and protections for part-time and full-time employees.
How to determine part-time vs. full-time employee classification
The Internal Revenue Service (IRS) defines a full-time employee as an employee who works at least 30 hours per week, or 130 hours per month. Some jobs, like landscaping or truck driving, may have a 50-hour workweek. But 30 or fewer hours per week is considered part-time.
Employers need to determine if their employees are part-time or full-time workers because it determines employer responsibilities to employees, such as minimum health insurance coverage.
The IRS has two methods to determine an employee status:
Monthly measurement: the employer checks if the employee fulfilled the 130 hours of service every month and determines classification on a monthly basis

Look-back measurement: the employer reviews the employees' work schedule over the past 3-12 months; if an employee worked an average of 30 hours per week, the employer assumes they will continue to be full-time in future months
The size of your business also impacts worker classification and employer responsibilities. An applicable large employer (ALE) is a company with at least 50 full-time employees, including full-time equivalents, that consists of a single entity or more related entities.
ALEs have different responsibilities than small business owners toward their employees when it comes to healthcare coverage. Also, the IRS only permits ALEs to conduct monthly measurements. Small business owners should use the look-back method.
Note the protections and benefits apply to

employees, not independent contractors.

Independent contractors have

their own set of rights

.
Health insurance
Full-time workers hired by an ALE must receive minimum healthcare coverage, according to the Affordable Care Act (ACA) (Obamacare). The law doesn't require the employer to offer health insurance to part-time employees, but the employer is free to do so.
If the employer is an ALE, they must offer health insurance to 95% of their full-time employees and any employee's children under 26 years old. This rule is known as the Employer Mandate.
If the employer doesn't offer health insurance for part-time employees, employees can buy it through the Marketplace and qualify for savings based on their income.
Overtime pay
The Fair Labor Standards Act (FLSA) considers employees on an annual salary exempt, which means they don't receive overtime pay. Any worker paid at an hourly rate (usually, but not always, part-time workers) are non-exempt employees and are eligible for overtime pay.
The FLSA uses a three-factor test to determine exempt status and eligibility for overtime pay:
Does the employee receive an annual salary?
Is the employee's weekly wage $684 ($35,568 annually)?
Does the employee have a white-collar role?
White-collar roles typically require suit-and-tie work done at a desk in an office setting, and include company management, executives, lawyers, outside sales, accountants, financial consultants, computer professionals, and similar roles.
If you're unsure whether your role meets this condition, you can check out the US Department of Labor (DOL)'s responsibilities test.
Note that some state laws (and even cities within the same state) may have different thresholds for minimum salary requirements for exempt employees.
For example, as of 2022, the minimum salary for exempt employees is $1,125 weekly or $58,500 annually in New York City, while in other parts of New York state it's $990 weekly, or $51,480 per year.
Generate localized, compliant contracts in seconds
Our contracts comply with local laws in 150+ countries around the world. Focus on finding the perfect match for your team, we'll take care of the rest.
Learn more
Pension
US employers aren't legally required to offer pensions to employees regardless of their status. However, many offer 401(k) retirement plans with unique tax treatment to their full-time employees. As of 2021, long-term part-time employees who have worked a specified number of hours for an employer are eligible too, according to the SECURE Act.
If they retire in 2024 and later, long-time part-time employees who worked 500-999 hours per year for the same employer three years in a row have the right to participate in 401(k) programs.
Part-time employees planning to retire before 2024 will need to fit the previous law's eligibility and fulfill the 1,000 work hours in 12 months for 401(k) plan eligibility.
Some companies offer employees near retirement part-time retirement programs to ease into pension without losing all their employee benefits at once.
Seasonal and part-time work makes employees eligible to participate in SEP-IRA programs. These programs are funded by the employer only. An employee is eligible if they:
Are over 21 years old
Received over $650 from their employer
Worked for the employer for at least three of the last five years
Full-time employees may be eligible for other retirement plans, depending on what the employer offers. For example, according to the Employee Retirement Income Security Act (ERISA), they have the right to defined benefit plans and defined contribution plans.
A defined benefit plan refers to a promised amount of money an employee receives monthly after they retire. An example is a cash balance plan, where a retired employee receives a particular amount of money every month based on their account balance at the moment of retirement.
For the contribution plan, employees need to pay a specific amount of money into your pension. The 401(k) programs are an example of a contribution plan.
Loan forgiveness
The Public Service Loan Forgiveness (PSLF) program is a federal program that forgives student loans for government or non-profit organizations' employees who have already made 120 qualifying payments. To be eligible for PSLF, you must be a full-time employee according to your employer's criteria or work at least 30 hours a week.
However, the employer needs to qualify, too. Organizations that qualify for PSLF must be:
US federal, state, local, or tribal government organizations, including the U.S. military
Non-profit organizations exempt from taxes under Section 501(c)(3) of the Internal Revenue Code
AmeriCorps or Peace Corps (if you're a full-time volunteer)
Read more about qualifying for PSLF here.
Medical leave
All full-time employees and qualifying part-time employees are eligible for job-protected, unpaid medical leave up to 12 weeks. During this leave, the employee must still receive any group health benefits, according to the Family and Medical Leave Act (FMLA).
Full-time employees are eligible for medical leave if they work for a covered employer. A covered employer is:
A private-sector employer with 50 or more workers in 20 or more workweeks in a calendar year (joint employers and successors in interest included)
Public and private elementary and secondary schools
Public local, state or federal government agencies
A part-time worker qualifies for an unpaid medical leave if they work for a covered employer and:
Have worked for the employer for at least 12 months preceding the leave
Have worked for at least 1,250 hours over those 12 months
Work at a location where the company employs 50 or more employees within 75 miles
Employees can take this type of leave for multiple reasons, such as childbirth, treatment of a serious health condition, or caring for an immediate family member with a serious health condition.
Unemployment benefits
Full-time employees qualify for unemployment benefits as a part of employer tax withholding. Part-time workers actively seeking a full-time job, or who have lost their part-time position, can qualify for partial unemployment benefits until they find a new employer.
The eligibility criteria for unemployment benefits depends on the employee's state of residence. For example, New York considers eligible employees who "work up to 30 hours and up to 7 days a week, if they don't earn more than $504 in gross pay without the self-employment earnings".
The state unemployment office typically provides partial unemployment benefits when:
A worker lost a full-time job and works one or more part-time jobs to make up for the lost income
A worker's company has been restructured, sold, or liquidated
A worker wasn't officially fired, but has a

zero-hour contract
Part-time workers are not eligible for unemployment benefits if they willingly cut down working hours for personal reasons.
Paid time off for vacation time and sick leave
No US law requires employers to offer paid time off to employees, whether they have a part-time or a full-time status. However, most employers offer PTO to their full-time employees, and may also offer vacation time and sick leave to part-timers.
Employers may also offer unpaid time off that guarantees job security for the employee, but doesn't include any compensation while the employee isn't working, regardless of their status.
Employers aren't legally obligated to provide pay for sick leave either, but employees are free to use paid time off to recover from an illness, too, if the employer provides PTO. Also, as mentioned, full-time employees and eligible part-time employees can get an unpaid medical leave for health reasons.
Protection against discrimination towards individuals with disabilities
Some protections don't hinge on how long employees work for an employer or how many hours a day they work, like protection against discrimination toward individuals with disabilities.
According to the The Americans with Disabilities Act (ADA), every business with 15 or more employees needs to comply with its employment provisions. The rules apply to both full-time and part-time employees.
The ADA states that every US citizen has the equal right to enjoy employment, regardless of employment status. The legislation doesn't name the disabilities covered, but it defines them as:
Physical or mental impairments that limit one or more major life activities for a person
History of such impairments
Being perceived by others as having such impairments
Protections against employment discrimination
The Title VII of the Civil Rights Act, constituted in 1964, prohibits employment discrimination against employees and job candidates based on several factors:
Race
Color
Religion
National origin
Sex (not only gender, but also pregnancy, sexual orientation, and gender identity)
This act covers private and public sector employers with 15 and more employees. It doesn't only apply to part-time and full-time employees of a company, but to the whole recruitment and hiring process, employee benefits, compensation, training, assignments, and contract termination.
This legislation also establishes penalties for harassment and retaliation.
Enjoy full compliance with Deel
Employment laws are different in every country, but hiring internationally shouldn't put you at risk. Deel's here to help your contracts are locally compliant wherever you hire, so you can pick the best talent worldwide when building your global team.
Our team of experts helps you draft contracts, pay taxes, administer employee benefits, terminate employment relationships, and more according to local labor laws, so you don't need to worry about noncompliance risks. You do your thing and grow your business–legally!
Want to learn more about how Deel works? Reach out to schedule a demo with our team–they're waiting to answer all your questions.
Disclaimer: This article is provided for informational purposes and should not be treated as legal advice. Check with a legal professional for support.