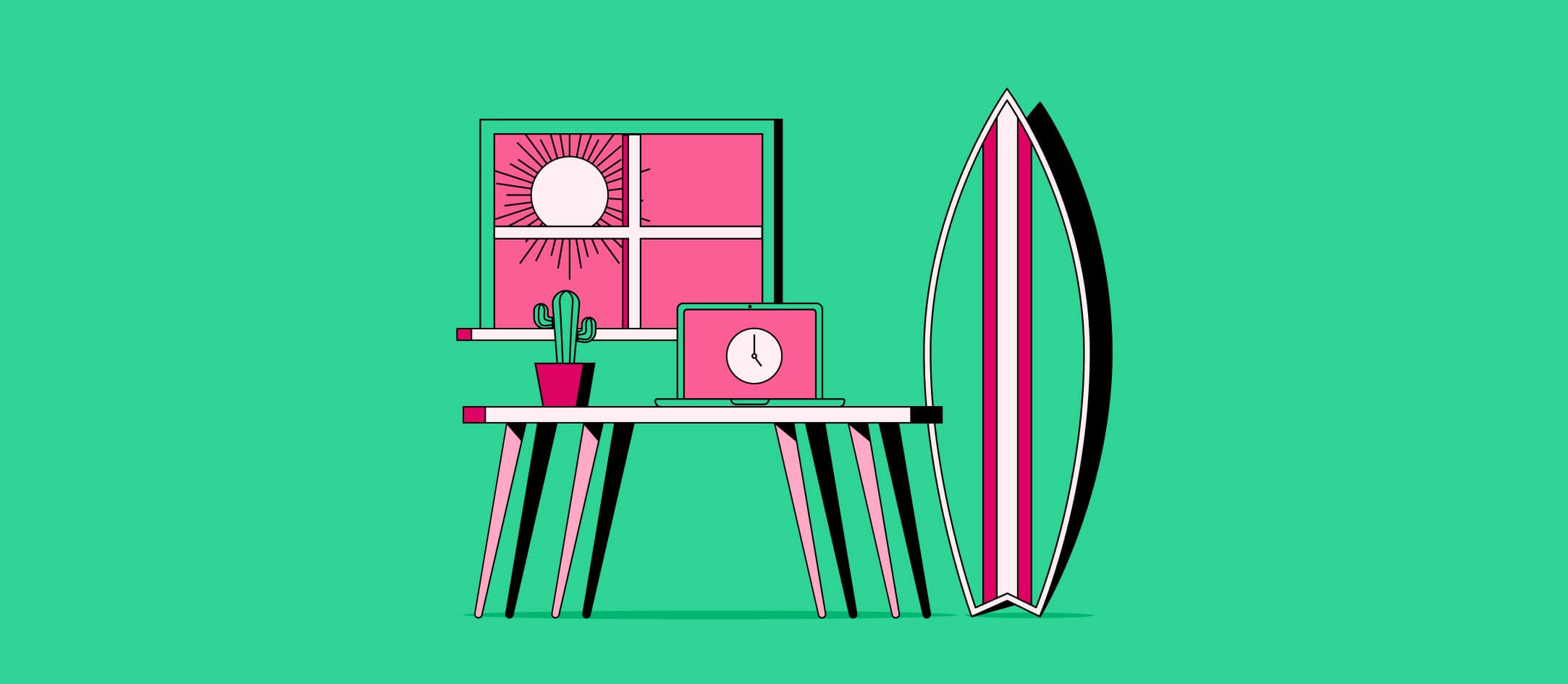 How to Write a Job Description for a Remote Position in 8 Steps
What should a remote job description contain? Learn how to write a brilliant job post for your remote company in eight easy steps.
Written by Anja Simic
September 27, 2021
Contents
Need help onboarding international talent?

Try Deel
Although it may not seem like it at first glance, job descriptions for a remote position aren't the same as for office-based ones.
Remote work differs in many ways, and all of them should be addressed in the job posting. Your candidates should know what to expect, right from the start. In addition, it matters even more how the ad looks like, since having a remote job opening usually means you have access to a much wider candidate pool.
Eliminating the geographical component and opening up your company to everyone interested, no matter where they are, also means you might attract too many unqualified candidates and miss out on the top talent. There are ways to avoid this by creating the best possible job posting. Let's see how you can do just that.
Start with the perfect job title
The purpose of your job posting is to help you differ the undesirable candidates, and attract the top talent. This all starts with your job title.
Since you are offering a remote position your potential candidates are going to have a hard time hearing about a new opening through the grapevine. This is why the job title you choose needs to be searchable. Even if you are using some sort of unusual position naming in your company, opt for more traditional roles in your posting. Using expressions like ninja, guru or rockstar might be fun, but in this case, it won't get the job done.
In addition to this, have in mind that remote positions come in many shapes and forms. Job seekers will be very grateful to any employer that puts the info in the title. Unlike office-based ones, remote workers can work full-time, part-time, like a freelancer, an independent contractor, etc. There are many options and putting your offer in the title helps your future team members know what to expect. This will also help you avoid candidates that won't be a good fit.
Detail the responsibilities for your remote position
Office-based or remote employees, it doesn't matter - all of them look at the job description first. Everyone is interested in what they will be doing more than anything else. This is why you need to create a compelling, attractive, and very thorough job ad.
First things first, you need to list all of the things your new remote worker will do. However, you wouldn't do yourself any favor if you only mention the good side of the advertised position. If you fail to include "deal breakers", you will fail to attract the candidates you need. So, make sure to mention all the traveling, meetings, longer hours, and work under pressure and with tight deadlines that might be included.
Another important thing when it comes to remote positions is the specific requirements. It is recommended to list all of the conditions in the job ad, so your hiring process can be that much easier. The more people know, the more likely it is that they will apply for the right reasons.
When you create the job description include all the info about how remote the position actually is, when do you expect your candidates to be available, do you have any obligations for them on-site, etc.
If they need to fit into a certain time zone, attend meetings at a specific time, or in any way adapt to an inflexible schedule, put that in the job ad. Flexible work from home can mean a lot of things to different people, so be as specific as you can, in order to avoid any misunderstandings.
In addition to this, you could be advertising a position that is only done remotely right now, due to the covid pandemic. It is important to mention this in the posting. If you let them know what to expect upfront, you will save yourself a lot of trouble down the road.
How to Hire—Fast
You don't want to spend 12 weeks trying to onboard your key engineer. Get the free guide on accelerating your global hiring speed.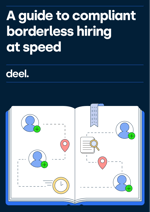 Make your job description stand out
If you are using a template to create your job posting, you are doing it wrong. Just like a recruiter reads a thousand different CVs, a candidate reads that many job ads, if not more. When hiring remotely, you are competing with companies around the world, and attracting top talent might not be as easy as you think. This is why attracting amazing candidates starts precisely here - when you are crafting the perfect job description.
So, how can you create a job ad that will attract the very best job seekers? Well, the trick is to go above and beyond. You will, of course, list their responsibilities and conditions. But in order to attract ideal candidates, include more information in your job posting. Explain to them how their first week, month, and year will look like. This will enable them to visualize themselves in this position, and it definitely isn't something you can find on typical job boards.
Describe your perfect candidate
Now that they know what they will be doing, it is time to go into specific of the best person for this remote role. Explaining how your ideal candidate looks like means listing both technical and soft skills. It is best to list every requirement you seek, even though not many will be able to fulfill all of them. You should do so nevertheless, so you will defer the ones who aren't a good fit.
If someone can't meet one or two points, they will still apply. If they aren't able to fulfill seven or eight, they will be less likely to try.
Although you want to get as many applicants as possible, quality beats quantity every time. When you start to list the requirements, start with the essential ones, and work your way down. If something is a must, don't be afraid to highlight it. What you don't require, but would like to see, create a special nice-to-have column. Avoid vague descriptions, such as proactive, team worker, good communication skills… List what you actually require of that person, not how you think they should be.
Your remote job offer should convey your company culture
A typical remote job search always contains thorough research about the company. Working from home doesn't eliminate the need to be in constant contact with your team members, in fact being physically apart increases written and verbal communication amongst colleagues. All of this actually means that your potential candidates very much care about who they will be working with.
Remote companies still have their culture, ways of working, levels of inclusion, work policy, and inside jokes. Paint a picture of a typical workday, team meeting, or a virtual hangout you host monthly. Bring the spirit of your company closer to your potential employees, and make sure that you are using inclusive, gender-neutral language in the posting.
Don't forget to introduce the team
Right candidates will be more likely to apply if they feel like they could be a valued and appreciated part of your remote team. They will most certainly apply if they like the team members, which is why introducing them is a great idea.
However, if you just write about them, a lot might get lost in translation. Use pictures, videos, and as many specifics as you can. This will also be a great place to introduce hiring managers, so your candidates know who they will be working with and who they can expect during the interviews.
In addition to introducing the team, you can use this opportunity to paint the picture of the entire company, and how it is organized. Using a visual tool, like theorg.com, can make them see the big picture, and make the entire company more approachable. Fostering transparency can start even before someone applies, and this is a great place for a first step in the right direction.
Benefits and perks will seal the deal
When it comes to benefits and perks, a remote job description is a lot different than the regular one. Since most of the ping pong tables, casual Fridays, and cakes for breakfast don't apply here, you need to come up with other incentives in order to attract the top talent.
It would be best to start with the important benefits that are the same for everyone, such as health care, bonuses, and allowance for training and education. If your company hosts gatherings that include every employee and covers the expenses, you should definitely put that in writing.
This would also be a great place to highlight the expected work environment, and how will you contribute to their home office - hardware, tools, or even a stipend. All of this information will help them imagine how they would feel at this position, what their "workspace" will look like, and will increase the number of qualified candidates that will apply.
Outline the entire application process
Another important issue when it comes to remote job positions is how the hiring process will look like. At the bottom of your job ad, so only the most interested candidates will read it, explain how the entire selection will unfold. Do you require them to send a cover letter? Will you be messaging them or using e-mail? How will the remote interview look? Can they expect a phone call or a video chat?
How long will the process last, how many steps are there? Be as thorough as you can, and you will avoid a bunch of questions on the first interview.
Creating an exquisite remote job ad is the first step in the onboarding process of a remote employee. Once you have a solid foundation, every other process will be that much easier.