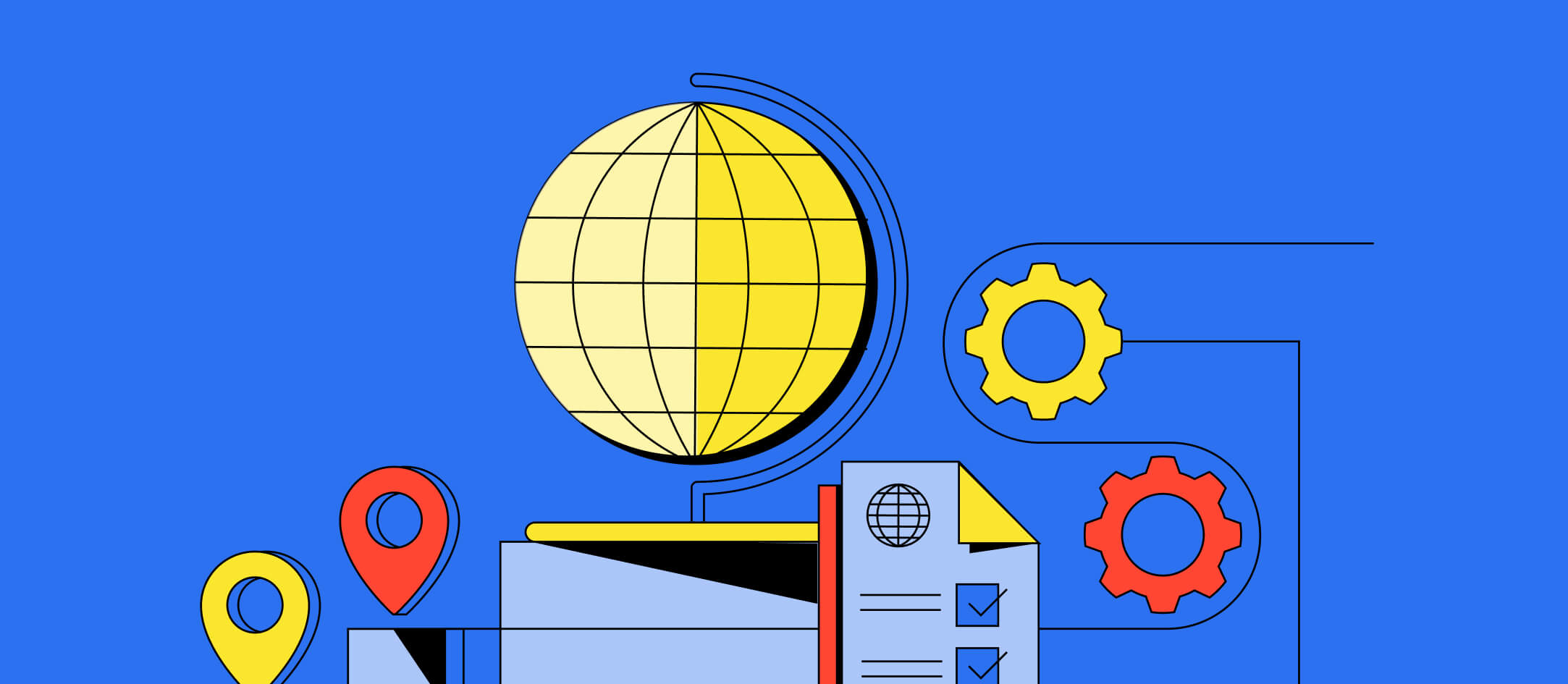 How to Hire International Employees: 3 Options and an Alternative
You can hire international employees through a subsidiary, but there are three easier ways to grow your global team. Learn more about each!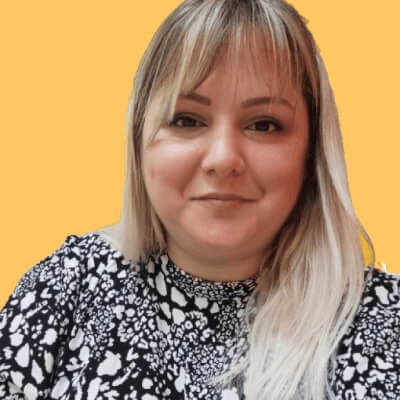 Written by Stefana Zaric
February 18, 2022
Contents
Need help onboarding international talent?

Try Deel
Latin America, Europe, and the Middle East have seen an incredible hiring growth rate in the second half of 2021. Product designers, QA engineers, and software developers from these regions are in high demand, and they have the tools to work with teams around the globe.
But how do employers hire international talent? It takes more than putting "Remote OK" on job boards. Establishing yourself in a new market involves time, legal expertise, and a fair amount of risk.
Luckily, companies have multiple options for international hiring: setting up a local legal entity, sponsoring foreign employees, and using an EOR. In the article below, we discuss the pros and cons of each–plus an alternative solution: hiring international contractors.
Open a local subsidiary wherever you want to hire international employees
A foreign subsidiary is a legally independent business entity set up in a foreign country under the holding company's control.
Another name for this type of entity is a daughter company. The parent company can have complete ownership, but the subsidiary must operate according to its location's laws and tax liabilities. Once you set up a foreign subsidiary, you can legally hire employees in that country. If you want to hire in additional countries, you'll have to repeat the process for each.
Which companies should open a local subsidiary?
Opening a local subsidiary takes the most time but allows companies to open a physical location and establish a strong brand in one other country. Consider setting up a foreign legal entity if you:
Plan to expand to only one country
Want to develop a strong presence and brand awareness
Need to open an office or manufacturing facility in another country
Understand that country's tax requirements and labor laws
Proceed with caution unless you have sufficient time and legal counsel. Opening a company in a foreign country means you need to study local employment laws, understand local tax laws, prepare extensive paperwork to ensure compliance, open local bank accounts, and more.
Consider other options if you want a fast and affordable international hiring solution.
Sponsor an international employee to obtain US visa
US visa sponsorship, also known as employment or green card sponsorship, is the process of working with the US government to allow a foreign employee to work and reside in the US as a nonimmigrant. Most foreign professionals start with an H-1B visa for temporary, nonimmigrant residence and work toward a green card for permanent residence.
The process of acquiring a US visa for your foreign employee includes a lot of paperwork and red tape. The US government generally prefers US companies hire US citizens.
The first step in the visa process is to fill out the Labor Condition Application and get approval from the US Department of Labor (DOL). Then, you need to gather different forms and documents, and:
State you're hiring the foreign person willingly
Prove that no US resident was suitable for the position for which you hired the foreign person
Guarantee your foreign employee will have a comparable salary to a similar US worker
Finally, you submit all this documentation to the US Citizenship and Immigration Services to receive the H-1B visa. You'll repeat the process to receive permanent labor certification.
Which companies should sponsor international employees?
Visa sponsorship is the best option for employers hoping to bring foreign employees into the US. Consider visa sponsorship if you:
Are unable to offer remote work
Want to bring in a foreign employee to work on-premise
Want to hire a foreign worker seeking relocation
Want to create a more diverse and inclusive in-person team
Hire using an Employer of Record (EOR)
An Employer of Record (EOR), also called an international PEO, is an employment organization that takes care of your hiring, onboarding, and payroll processes.
EORs set up local entities in countries around the world. They can hire anyone, anywhere on your behalf–no need to relocate your employees. EORs also comply with local tax regulations, labor laws, and payroll, so you can focus on finding and growing great talent (not compliance).
A US company can partner with an EOR to easily hire and pay remote employees in Switzerland or Brazil. Likewise, an employer from Belgium can hire a US worker and provide employee benefits required by the US.
One of the major benefits of hiring foreign employees using an EOR is that you gain access to many (150+ countries, in Deel's case) countries. If your goal is to go global, an EOR is the safest and fastest option.
Learn more about hiring international employees with an EOR.
Which companies should use an EOR?
Outsourcing international hiring to an EOR makes sense for companies that want to grow into a global market or work with international workers from many countries. Consider partnering with an EOR if you:
Can't afford (or don't want) to register local entities to hire global talent
Don't have the expertise to ensure compliant contracts and clear

distinction between contractors and employees

wherever you hire
Are comfortable working with remote employees
Need to onboard new employees fast
Want to outsource your

international payroll

and onboarding, in addition to hiring
Want to offer your employees a robust suite of benefits and perks


Independent contractors or full-time employees?
Take your picks. Find the best talent for your team and leave the rest to Deel.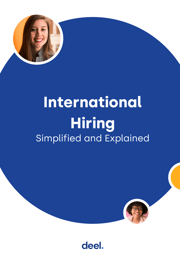 Bonus option: Hire independent contractors instead of foreign employees
Another accessible form of international hiring, especially for companies that have fluctuating or unpredictable needs, is hiring independent contractors.
Unlike full-time employees, independent contractors work on their own schedule, use their own equipment to perform the work, and are usually considered self-employed by the IRS. The companies they work for are their clients, not employers.
Independent contractors are in charge of their own taxes and don't enjoy any protections and employee benefits like workers on a company's payroll.
Many companies hire both local and non-US contractors. Hiring foreign contractors is different than US contractors because:
Their income isn't US-sourced, so it's

not subject to US taxes

They need to fill out the

Form W-8BEN

(or W-8BEN-E if they own a business) to prove they don't have US citizenship
They don't need a green card, work permit, work visa, or any other permissions for temporary or permanent residence
Which companies should hire independent contractors?
Companies appreciate independent contractors because they are generally cheaper and more flexible. Hire a foreign independent contractor if you:
Need temporary or project-based labor
Don't have the bandwidth or budget to offer

employee benefits

such as social security, health insurance, or worker's compensation
Don't have the bandwidth to train and nurture a full-time employee
Are ready to

make international payments
Learn more about hiring international independent contractors.
FAQs about the international hiring process
Find even more information about hiring overseas in the frequently asked questions below.
What are the consequences of hiring a foreign worker illegally?
Illegal hiring of foreign nationals cost US companies:
Fines up to $2,000 per employee
Criminal charges and potential prison time for managers and owners
Damaged company reputation
Don't be too scared: companies who knowingly hire someone unauthorized to work in the US face the most severe consequences.
Do employers pay for green cards?
Employers typically cover all fees related to the permanent employment certification process. The employee typically covers the cost of private legal counsel if they seek it. But if the case attorney represents both sides and the employer pays all costs related to the process.
Can a US company hire a foreign freelancer?
Freelancers are similar to independent contractors in terms of employment law. Freelancers and independent contractors operate slightly differently but hiring a foreign freelancer follows the same process as hiring a foreign independent contractor.
How much does hiring an international employee cost?
Use our employment calculator to estimate the overall cost to hire employees worldwide.
Hire international employees and independent contractors with Deel
Global employment has never been more accessible, but high-risk legal requirements are still a hurdle. Whether you want to employ independent contractors or onboard new full-time employees, first understand each country's labor and tax laws.
But compliance doesn't have to stop you from diving into the global talent pool–especially with Deel, the simple solution for international hiring.
Deel ensures each contract signed by a full-time employee or contractor is entirely compliant with local regulations in over 150 countries.
Sounds like the solution you're looking for? Book a demo to see how Deel helps companies hire internationally.
This post is for informational purposes and should not be considered legal advice. Talk to a legal professional such as an employment lawyer for more info.