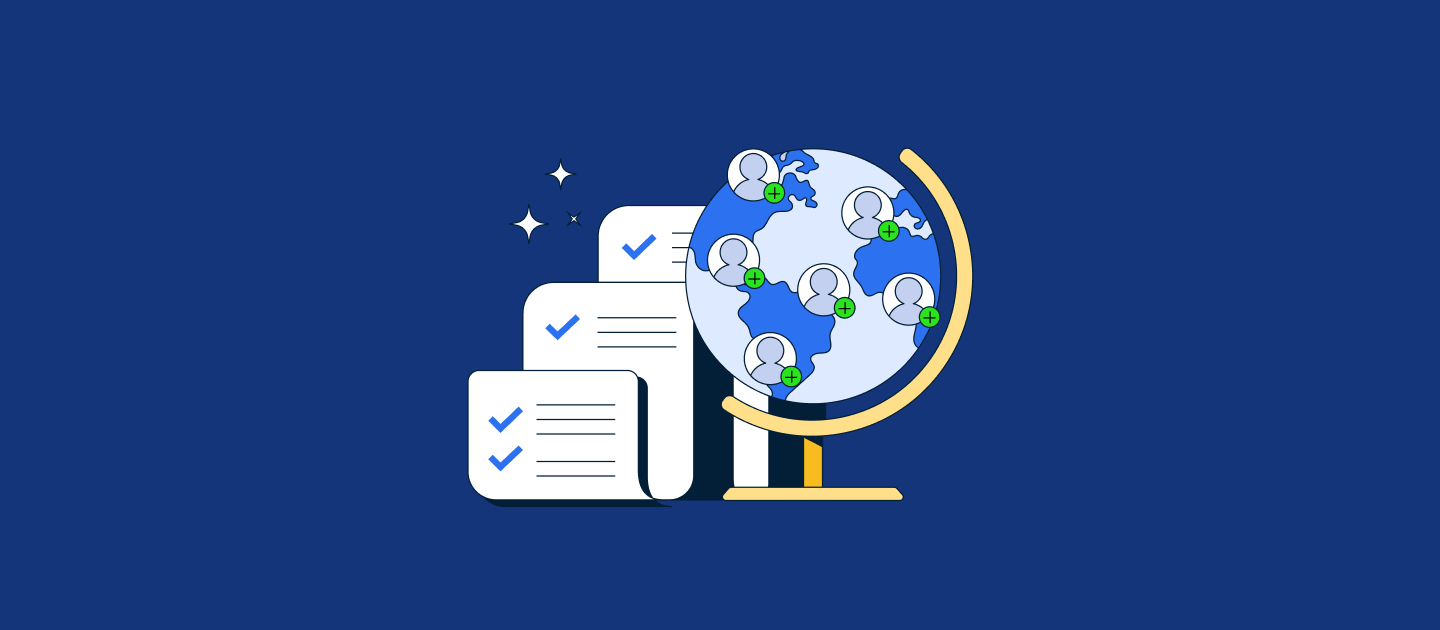 An Intimate Look at Hiring Globally with Ashby's VP of People & Talent
Planning on hiring international talent? Hear from Jim Miller, the VP of People and Talent at Ashby, about what to look for in an ATS, hiring best practices, and more.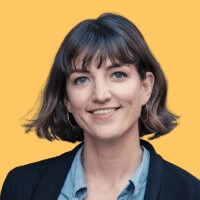 Written by Jemima Owen-Jones
September 28, 2023
Key takeaways
Ensure that your systems meet your needs.
Documentation is your friend.
Leverage local resources to make sure you are finding top-notch candidates.
Deciding to hire globally is an exciting one. The ability to engage talent globally is special as it opens your company to new markets and to an influx of new ideas and innovation. However, hiring internationally is challenging, both technologically and socially.
To get a better understanding of hiring globally, we sat down with Jim Miller, the VP of People and Talent at Ashby. Over Jim's career in TA, he's expanded the global footprint of his employers. Along the way, he faced numerous challenges, learned a great number of lessons, and developed a list of best practices for what he looks for in an applicant tracking system (ATS), partnerships, and hiring processes.
Question 1: Should companies require the use of a specific language (e.g. English)?
Jim: When a company expands outside of English-speaking markets, one of the first decisions they need to make is whether or not English will be a required language for employees.
On the one hand, requiring English fluency makes it more difficult to hire qualified candidates in markets, especially ones with low English penetration. This can limit the company's ability to reach a wider talent pool. Additionally, requiring English fluency can create a barrier to entry for candidates who are not native English speakers.
On the other hand, not requiring English fluency can make effective communication between employees and candidates challenging or culturally isolating. Especially in the earlier stages, when there is only a small group of employees who speak the local language, this can lead to misunderstandings and inefficiencies that are business-impacting.
This decision will also impact your job descriptions, ATS, and internationalization of your product. If your company makes the determination to stay with English as the global lingua franca, you'll need to partner with your in-house legal team or your employer of record (EOR) to ensure your official documentation meets local laws and regulations.
Question 2: Should certain business functions take the lead when it comes to expanding globally?
Jim: Not necessarily, but this decision can significantly impact the company's success, as it will determine how the company is perceived in the target market. The best way to decide which function should take the lead is to consider the specific needs of the company and the target market. There is no one-size-fits-all answer, and the best decision will vary from case to case.
The most typical leads are either Sales or Engineering assisted by G&A functions like People and Business Operations and Strategy. This is especially true if the company is trying to overcome a brand stigma or the target market is mainly technical. However, it is also important to consider the availability of qualified candidates in the target market. If there are not enough sales or engineering professionals who speak the local language, having a different function take the lead may be better.
Question 3: What do you look for in an ATS when you start thinking about global expansion?
Jim: My first question is always: Is my ATS compliant in the countries I plan to hire in? This vital question carries tremendous weight because not all ATS's are the same. For example, some ATS store data in a way that makes them non-compliant with local laws such as GDPR or difficult to anonymize.
Before anything, I dive into the following three items and I'll use Ashby as a great example of this:
Ensure that your system is compliant in the areas you wish to recruit in

- You can accomplish this in a few ways. The first way is to speak with your Customer Success Manager (CSM). At Ashby, our CSMs can tell you which countries we operate in. The second way is to look through your ATS documentation. The last way is to have your legal partner review the ATS to ensure it complies.
Review your ATS feature set

- Ashby's All-In-One (AIO) solution offers a world-class set of features to help make sure you are always staying compliant and reporting. For example, we offer the ability to delete or anonymize candidates in a few easy clicks, set reportable data compliance rules or

structured locations for better analysis, and more.
Work with your CSM

- You have to develop a partnership with your ATS' CSM team. At Ashby, our CSMs don't just stop at telling you whether or not the ATS is compliant. They'll work with you to help make sure you've configured your Ashby instance correctly. Some other ATS companies do this too but, especially for your first time expanding, having this is a must.
There are also other global considerations you should take into account with your ATS like:
Can jobs be posted to job boards that are more pervasive or legally required in the country you are entering?

Your local job boards, like LinkedIn and Indeed, might not be as popular where you're setting up. In some places, like Singapore and the UK, you are legally required to post to specific governmental job boards. Because of this, it is essential to research the popular job boards where you are going and whether your ATS posts your roles directly to them.
Will you host your career site or job descriptions in another language?

The decision to post in another language is not only a legal one but a cultural one as well. The career site will convey a message to local candidates about how your company approaches hiring, and it needs to be culturally sensitive to attract the best candidates.
For reporting purposes, is your ATS able to separate the data?

Every country sets different expectations around notice periods (e.g. Germany with a minimum 3 months). If you're trying to measure whether your reporting is accurate, then your ATS needs to be flexible enough to separate the data easily.
Question 4: You've picked the ATS, determined the language and what function is going to lead. What do you do next?
Jim: Start planning out the timing and the how for recruiting. Timing is everything with your global expansion strategy. The best thing to do is determine the go-live date and then reverse engineer it. This reverse engineering will help set the stage for your talent strategy by ensuring you've identified your point person and EOR and adhered to local notice periods.
When it comes to recruiting, you really have two choices: hire a local recruiter or hire an expat who understands the language and culture. Don't use the team at the home office whenever possible. The initial excitement will get you volunteers, but it quickly wanes when they realize their work schedule is completely topsy-turvy. Then you start to get into legal territory that is easily avoidable. Additionally, they might not know social faux pas, where to go to source candidates, and the job-seeking culture. All of these impact the timing and the candidate experience.
Question 5: You mentioned faux pas and follies. How have you helped others avoid some you have made and what is a funny story you have to tell?
Jim: Documentation plays a massive role. For me, I've been the first one in many cases, so the documentation wasn't there and I had to make it. I've found writing the documentation helped organize my thoughts and what I learned. When it got shared, it also brought everyone up to speed once the team expanded. In some cases, I got lucky and could repurpose old documents for their templates.
As for a funny story. At one point in my career, I took over the sourcing in Israel. At the time, sourcing wasn't a talent attraction strategy so I put together some templates for the team to send out. A few weeks later, I got a call from our Israeli country director saying that they'd been taken to task by their peers at other companies because people were using the outreach messages as leverage for pay raises. We quickly adapted our messaging to highlight LinkedIn statuses that suggested the prospects were interested in a new role. Those calls stopped, but I made sure to document everything for the next person so they knew what happened.
In Closing
As you can see from Jim's extensive experience, talent acquisition across borders shines a light on the critical decisions every company must make when expanding internationally. From language requirements to choosing the lead function, ensuring ATS compliance, and planning recruiting strategies, Jim's expertise offers a roadmap for successful global expansion. His emphasis on documentation and learning from past missteps adds a practical touch to the journey of hiring talent worldwide.