How to Hire Talent in Brazil From Anywhere: Webinar Recap
Global payroll and compliance provider, Deel, hosted a webinar with four experts to help businesses hire talent in Brazil. Exclusive insights from Workana reveal Brazil's abundance of highly qualified talent, successful start-ups and entrepreneurs, and the world's largest population of Java developers.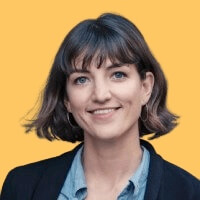 Written by Jemima Owen-Jones
April 15, 2022
Contents
Need help onboarding international talent?

Try Deel
Workana, the largest freelance platform in Latin America, has worked with Brazilian talent for over ten years and has 40-50% of its talent pool in Brazil. The organization conducted a report at the end of 2021 to establish the skills companies worldwide wanted from Latin American workers.

From 15,000 responses, the company determined that the four core categories included:
IT and development
Design and multimedia
Copywriting and content
Marketing and sales

If you're a startup or corporation looking to hire talent that rivals your local market, Brazil is the place to look. Watch the webinar or check out the recap to discover how to hire talent in Brazil.
Expert speakers
Luke Floyd, Host & Senior Account Executive for mid-market in North America, Deel
Cristiano Soares, Brazil Country Manager, Deel
Thiago Vieira, International Business and Tax Law Specialist
Ezequiel Apelbaum, Head of Enterprise Sales, Workana
Country overview
Population: 212.6 million (2020)
Capital city: Brasília
Currency: Brazilian Real (BRL), also R$
GDP per Capita: 6,796.84 USD (2020)
Official language: Portuguese
English proficiency: 5% of Brazilians state they speak English
Payroll cycle: Monthly
Time zone: Brasilia Standard Time GMT-3
Why hire talent in Brazil?
Brazil has an unusually high population of developers and a robust university system. But there are several other reasons you should hire talent in Brazil:
1. Abundant and qualified talent
Workana's research found that:
5 out of 10 top Latin America (LATAM) universities are in Brazil
The top university in the region specializes in IT investment
Brazil has the largest population of Java developers in the world
Brazil has 21 unicorns (a startup company with a value of over $1 billion)
Brazil has an abundance of alumni (entrepreneurs that pioneered startups)


2. Widespread remote talent
Brazil is the 5th biggest country in size and population. Before COVID-19, Brazils' top talent gathered in the major cities. Remote work has helped even the terrain by allowing companies to work with talent throughout Brazil.
3. Value for money
Free-market economy countries, also known as "demand markets," such as the US, can hire a professional with the same level of talent in Brazil for 40-60% of the cost of their country.

The Brazilian Real is significantly devalued against the USD, and therefore, being paid in USD is very attractive to people living in Brazil.
4. Working time and habits
Brazil has a similar time zone to the US and EU, making communicating with remote Brazilian hires convenient.

Brazil also shares similar working habits and customs to the US and EU. For example, Brazilian business culture is relaxed but also sophisticated. Though no country is a monolith, Brazil's workers value openness, friendliness, and patience in business dealings.
5. Grit and endurance
Workana found that Brazilians are resilient when facing challenges. Brazil also has one of the lowest attrition rates globally, which demonstrates Brazillion's loyalty to the companies in which they work.
6. Flexibility and adaptability
Workana also observed that people in Brazil typically work well in chaotic environments and can adapt to changing circumstances which makes them easy to work with.
7. Education
High education standards and tough exams make Brazil's top universities difficult to get into. When seeking talent in Brazil, look out for the following top universities on applicant resumes:
Top state and federal universities (public) include:
Universidade de São Paulo (USP)
Universidade Estadual de Campinas (Unicamp)
Universidade Federal do Rio de Janeiro
Universidade Federal de São Paulo (UNIFESP)
Universidade Estadual Paulista (Unesp)
Top private universities include:
Pontificia Universidade Catolica do RJ (PUC-Rio)
Mackenzie
Fundação Getulio Vargas
Why shouldn't you hire talent in Brazil?
The three biggest reasons not to hire talent in Brazil include:
English proficiency: Brazil is not among the top countries for English proficiency; however, the number of English-speaking people is growing
Compliance: strict labor laws can complicate hiring in Brazil, so partnering with an employer of record (EOR) is the safest and most effective approach to hiring talent in Brazil—more on this later
Consider other locations: many other countries have great talent, so before you settle on Brazil, consider what other countries might be able to offer
How much does it cost to hire talent in Brazil?
The total cost depends on the workers' classification, statutory employee benefits, company perks, salary, and compensation.

Using Deel's cost calculator, you can determine how much it'll cost you to hire talent in Brazil. Enter the worker's position, country, currency, and salary to calculate the total employer costs.

Deel has also recently launched salary insights. This online tool enables every Deel client to review the average pay rate within a particular profession. Businesses looking to hire in Brazil can use this tool to establish how much it will cost to hire a professional.

When using Deel salary insights, it's important to note the range of rates. You can assume that professionals do not have a university degree or are less proficient in English at the lower end. At the higher end, you can assume professionals have a university degree and a high level of English proficiency.

An alternative to hiring full-time, salaried employees is to hire independent contractors. Employees are often more expensive than expected due to robust employment laws that stipulate mandatory employee benefits.

Hiring an independent contractor has fewer associated costs than an employee. The company does not have to pay mandatory employee benefits and shifts tax obligations onto the contractor.

Like much of South America, Brazil is an excellent place to hire if you need to keep within a budget. On April 12, 2022, The USD$ to BRL exchange rate equaled 4.6814 Brazilian Reals per 1 Dollar. That's almost five times one dollar, meaning you can hire the best talent for nearly half of the price of a US worker.

However, hiring abroad should not be a source of "cheap labor." Companies should always provide a salary or compensation that honors workers' qualifications and provides a high quality of life. If you're looking for the best talent to rival your local market, you should pay a competitive price.
How to legally hire employees in Brazil
You have two options: open a foreign subsidiary or use an EOR.
Open a foreign subsidiary to establish a presence in Brazil
The traditional way to hire in Brazil, or anywhere internationally, is to open a local entity, or foreign subsidiary, in that country. However, this is a complex process that requires you to have a company director with Brazilian ID and central bank approval.

If you're looking to test a particular market and hire a couple of employees in Brazil, opening a local entity or subsidiary is probably more hassle than it's worth. And if you're looking to hire employees in Brazil and other countries, setting up a foreign subsidiary in each will be a significant investment.

Alternatively, businesses can opt for a faster and cheaper solution by using an EOR.
Use an employer of record (EOR) for hassle-free global hiring
An EOR is an organization that legally employs and pays full-time employees on behalf of another company.

With an EOR, you can quickly hire remote employees anywhere in the world without setting up a foreign entity or subsidiary, sponsoring visas, relocating employees, or worrying about compliance with local tax and employment laws.

EORs can also reduce the strain on your HR departments and provide an improved employee experience.

An EOR will:
Take all legal responsibility for the employee
Ensure compliance with local laws and regulations
Manage employee onboarding and offboarding
Pay employees in their local currency into their local bank account and distribute payslips
Manage HR administration
Perform legal follow-up
While EORs are often the ideal solution for hiring and retaining global teams, they're not for every company at every point in time. It's always worth weighing up the pros and cons to ensure it's the right fit for your business.
Labor laws in Brazil (for employees)
Wherever your business is located, you'll need to comply with the following laws if you want to hire an employee in Brazil.
Mandatory employee benefits in Brazil
Like most countries, Brazil has basic mandatory benefits that employers must provide to employees to abide by local labor laws.

In Brazil, mandatory benefits include:
Health insurance
Social Security
FGTS (workers compensation insurance)
Pension fund
13th salary (end of year bonus)


Non-mandatory employee benefits in Brazil
It is also advisable to set up reasonable and competitive non-mandatory employee benefits in Brazil as local employees highly value them.

Non-mandatory benefits that 90% of employers provide to Brazilian employees:
Meal vouchers
Transportation vouchers


Statutory holidays
Brazilian employees are entitled to the following statutory holidays:
30 days of paid time off (PTO) a year
13 national holidays totaling 15 days
8 regional holidays


Probation period
The maximum probation period is 90 days (3 months) with no implications if you decide to terminate the agreement.
Working hours and overtime
Standard working hours are 8 hours per day, 40 hours per week. The standard workweek is Monday to Friday
Employees can also work for 8 hours per day, 44 hours per week from Monday to Saturday, with 4 hours on Saturdays, agreed upon by the worker and employer
Employees are entitled to paid overtime (work on holidays, after the working time)
Extra pay for hours worked during the night (10 p.m. to 5 a.m.)
Extra pay in the case of an emergency/duty, which is very common in tech companies where customer support is often required


Bonus and expense payments
13th salary: Brazilian employees are entitled to a 13th salary, also known as 13-month pay. 13-month pay is a holiday allowance typically equal to one month's salary. The employer must pay this salary to the employee in two installments every year, half in November and half in December.

Vacation bonus: After one year of employment, employees are entitled to a vacation bonus equal to a third of a month's salary, paid out when the employee takes a vacation.
Leave in Brazil
Employees in Brazil are entitled to paid leave, paid by the employer, in the following situations:
Maternity leave: 120 days for female employees employed for more than three months (the employer pays for the leave, equal to the employee's regular pay, and can claim the payment back through deductions on social security contributions)
Paternity leave: fathers are entitled to five days of paid paternity leave after the birth of their child
Sick leave: the number of days is dictated by the doctor (employers are responsible for paying the employee 100% of their salary for the first 15 days of illness)
Marriage leave: three days
Bereavement leave: two days off in the case of death of an immediate family member such as a parent, spouse, sibling, or child
Medical leave:

One day off per year to attend medical appointments for themselves or their children under the age of si
Two days off to accompany their wives to medical appointments during their pregnancy

Blood donation: one day within 12 months
Termination requirements for employees in Brazil
Terminations in Brazil can be complex.

Employers can use "at-will termination." This excludes terminations of pregnant employees, those who have suffered an accident at work, or employees that have been elected president of the internal commission for accident prevention.

Compliant terminations in Brazil include:
By mutual agreement
Voluntarily by the employee
Unilaterally by the employer based on justified reasons
Gross misconduct
Substance abuse
Breach of trade secrets
Disciplinary dismissal
By the expiration of the contract
Notice period
The minimum notice period for employees in Brazil is one month. This period increases according to the length of employment.
Severance
Brazilian employees terminated without cause are entitled to a balanced salary, unused holiday payouts, proportional 13th salary, and 40% of the FGTS (employee severance fund).
Diversity and inclusion
Brazil has strict rules and sanctions to maintain diversity and inclusion in the workplace.
Employment contract details
Contracts must be in Portuguese or English and can be bilingual. All contracts must be in writing and signed by both employer and employee.
Labor laws in Brazil (for independent contractors)
Hiring an independent contractor is more straightforward than hiring employees in Brazil since you do not need to comply with nearly as many laws, open a subsidiary, or use an EOR.

Businesses do not have to provide minimum remuneration or conditions or pay income tax for independent contractors. Subsequently, companies typically pay contractors higher rates than they would offer employees.

However, there are still some legal regimes to be aware of when hiring independent contractors.

Businesses must maintain the right relationship with the independent contractor to avoid worker misclassification. If the employer treats the contractor as an employee, the company could face a lawsuit for misclassification.

In addition, hiring independent contractors increases the risk of tax law violation since the contractor is responsible for paying their taxes.

To ensure tax compliance, the hiring company can:
Include clauses in the independent contractor agreements stating the worker's tax obligations
Check those independent contractors pay their taxes using company audits
Ask the contractor for a registered invoice every month (NFS-e)

Companies should also request a CNPJ card from the contractor upon hire. This certificate proves the individual is registered to operate as an independent contractor.

An EOR does not help you hire contractors, only employees. But some companies that offer EOR services also provide services to hire independent contractors worldwide, like Deel.
How do I hire employees and contractors through Deel?
Creating a compliant worker contract is easy with Deel. Once you've partnered with us, you'll gain access to the Deel online dashboard. From here, you take the following steps:
Click "create a contract"
Select the contract type (e.g., fixed-rate, pay as you go, milestone, full-time employee)Add the independent contractor's details (name, residence, job title, seniority level, scope of work, and start date)
Define payment rate using Deel insights to gauge the appropriate pay for the contractor's level of experience in their country
Update the invoicing cycle to align the contractor's first payment with the rest of the company's invoicing
Add termination dates, notice period, and optional stock options
Attach additional documents such as the contractor's CMPJ in the case of Brazilian hires
Include special clauses (we recommend using Deel's contract as it includes locally approved and legally reviewed clauses regarding tax obligations)
You can upgrade to Deel Premium if you want extra legal coverage in the case of worker misclassification
Review and sign
Finally, invite the contractors to upload their compliance documentation and sign the contract (simply add the new prospect's email address, include a short message, and hit "send")
Voila! You have yourself an official reviewed and approved contract for hiring in Brazil.
Global hiring just got easier
Deel is payroll and compliance built for the worldwide workforce. Start hiring today, wherever you want.



How do I pay contractors and employees with Deel?
Deel enables you to pay international workers effortlessly:
Deel automatically generates an invoice (which contractors can use to fill out their NFS-e invoice document)
You can then select the account you want to fund from
Confirm the payment
Please note: Businesses must pay all workers in their local currency. A great invoice software automatically exchanges currencies and allows contractors to withdraw money through a number of payment methods.
Hire top talent in Brazil with Deel
Building an international team can be time-consuming, especially when compliance is involved. There are different local labor laws, taxes, and mandatory employee benefits for each country to keep up with. Luckily, Deel keeps up with it all for you.

Deel lets you hire anyone, anywhere in the world, within minutes. Plus, you can rest assured legal experts vet your contracts to be completely compliant, so your new hires are set up to work correctly in no time.

Want to learn how it all works? Book a demo today to find out.