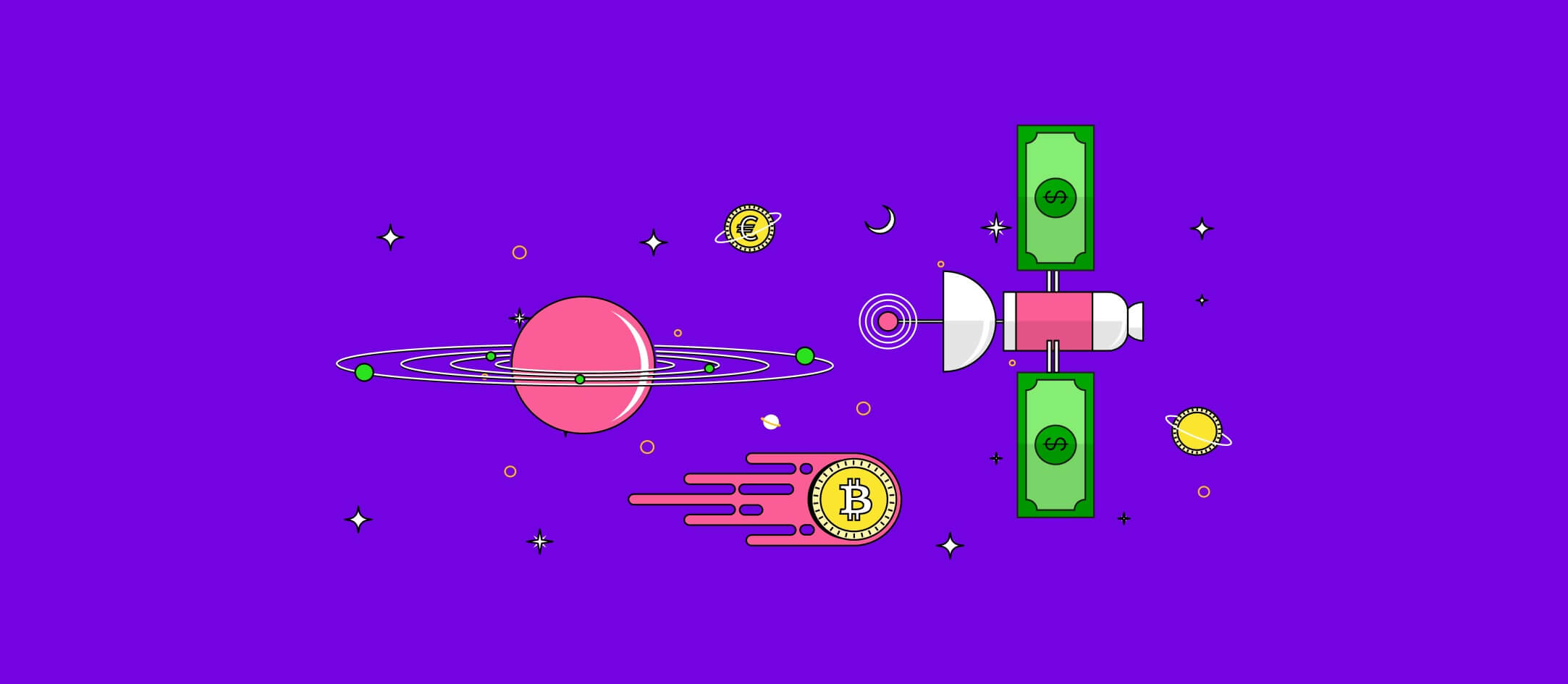 How to Set Up and Run Remote Payroll and Taxes
Remote payroll introduces new legal complexities, especially if you hire in new states or countries. Learn how to pay your remote workers and mitigate risk.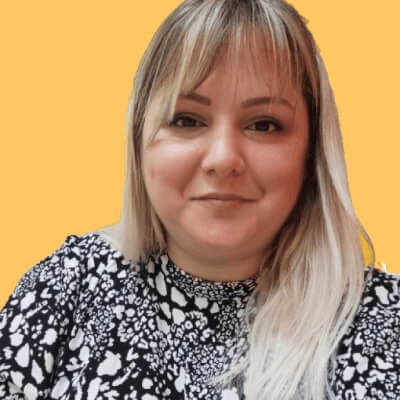 Written by Stefana Zaric
May 4, 2022
Contents
Need help onboarding international talent?

Try Deel
The pandemic accelerated our journey into remote work, enabling us to hire top talent regardless of location. Our 2022 State of Global Hiring Report shows that companies hire across borders more than ever, inviting new workers and regions into exciting industries.
But expanding your hiring process into new states and countries introduces new legal and tax complexities that can quickly become overwhelming. Below, we explain how to set up remote payroll to comply with local employment and tax laws to help you mitigate risk before sending out your first remote paycheck.
Classify your remote workers
Before you register new remote workers in your payroll system, you'll need to accurately classify their position with the company. The two most important classifications are employee vs. independent contractor and resident vs. non-resident.
Employee vs. independent contractor
All companies, remote or not, must classify their workers as employees or independent contractors. Failure to properly classify workers could be considered worker misclassification, which can lead to severe financial and legal penalties and personal liability.
When differentiating between employee or independent contractor, consider whether the worker:
Performs services for a wide variety of clients (independent contractor)
Works a schedule given by the business (employee) or sets their own hours (independent contractor)
Receives tools and reimbursements from the employer (employee) or provides their own tools and covers their own expenses (independent contractor)
Receives employer-provided training (employee)
Receives benefits such as PTO and health insurance from the employer (employee)
Receives regular, fixed payments (employee) compared to hourly or project-based wages (independent contractor)
Receive direct supervision from a manager (employee) or controls their own processes (independent contractor)
Contractors and employees receive different benefits and pay taxes differently. Once you figure out whether your new hire is an employee or contractor, learn more about the tax requirements for each classification.
If you've determined that your worker is an employee, the next step is to identify whether they are a resident or non-resident.
Resident vs. non-resident (out-of-state or international)
Residence is not an official classification like independent contractor vs. employee. However, your responsibilities as an employer shift depending on your worker's state or country of residence.
If your employee lives and works in the same state as your business, you'll pay your regular state and local taxes, state unemployment insurance taxes, and withhold state income taxes. If you live in a town or city with additional tax laws, you'll have to follow those as well.
But if your employee lives and works in a different state or country, you'll have to set up their payroll differently. Although your business isn't operating out of their state, you'll have to follow the tax laws in the country, state, and city where your employee lives and works, including variations in:
Hiring international employees comes with additional challenges, as you'll need to comply with the country's local laws.
Some businesses will hire international workers as freelancers or independent contractors because they don't have to worry about providing benefits or paying taxes for the contractor. Other out-of-country companies choose to open a local branch in their new hire's country so they can treat the employee like a local hire, but this requires time to set up. The common solution is to partner with an Employer of Record, which uses local entities to hire on your behalf.

If you're hiring an international employee, our guide to global payroll is a must-read resource.
Choose your payroll solution
Your choice will likely depend on the size of your human resources team (and their capacity to run payroll) and the complexity of your payroll, which hinges on whether your remote workforce is in one location or spread across the globe.
In-house manual payroll
If you have a dedicated payroll manager or team with plenty of experience with various local, state, federal, and international tax and labor laws, then processing payroll manually in-house gives you complete control over your finances.
Manual payroll may work for small teams. But even if you run payroll in-house, investing in payroll automation will likely save you time and money in the long run.
In-house automated payroll
Automating payroll takes away some of the stress of manually executing every aspect of payroll. Payroll automation uses software to run payroll calculations and distribute payments automatically. That means less work (and math) for you since the payroll software calculates wages based on every employee's hours and applicable tax rates. Some programs will even disburse the payment through direct deposit or another digital method at the end of the pay cycle.
Automation makes in-house payroll significantly easier while saving time and increasing overall accuracy. Check out our guide on payroll automation to learn more.
Local payroll outsourcing
If you don't have the capacity for an in-house payroll team, then you might want to consider payroll outsourcing. Payroll outsourcing means bringing in a third-party provider to handle your payroll.
Hiring a third party to take care of your company's payroll ensures all payments are accurate and on-time, and all your payroll paperwork is in place.
Third-party payroll services only handle paying your employees; they do not help you hire new people. You can outsource HR for new hires, but that will stay separate from your payroll provider.

Learn more: The Complete Guide to Payroll Outsourcing
Global payroll outsourcing
If you have a global team of employees and want to outsource your payroll, you'll need to work with a payroll provider specializing in global payroll. With global payroll, you have to comply with new labor laws, provide global benefits, calculate wage conversions, factor in exchange rates, and send payments to various countries. And don't forget about possible bank fees.
Outsourcing your global payroll saves you time and ensures you stay compliant with payroll regulations no matter where your employees live.
Learn more: What Is Global Payroll? Top Challenges and Solutions
Confused by global payroll management?

Gather tax forms for your remote team
A massive part of the payroll process is filing pesky tax forms. The tax forms you file for full-time employees are different from independent contractors, and there's even more variation based on where the worker lives.
Let's take a look at which tax forms you'll need for which employees.
Forms for local remote employees
If you hire a remote employee who lives domestically, you can use the traditional tax forms.
When hiring: W-4
When you hire a new employee who lives in the US, you can use the trusty IRS Form W-4. This gives you tax information you need to conduct tax withholding from the employee's paycheck. Your employee will fill out the form and can use the deductions worksheet if they need.
At the end of the tax year: W-2
At the end of the fiscal year, you'll send your employees a W-2 to calculate their tax returns. The W-2 reports an employee's wages and taxes withheld over the year.
Tax forms for local independent contractors
Independent contractors who live in the US will file their tax returns as self-employed individuals, so their forms will be different.
When hiring:
W-9
When you hire a remote independent contractor, you'll have them fill out IRS Form W-9. The contractor fills out their personal information and states the tax classification they plan to file their taxes under at the end of the year.
At the end of the tax year:
1099-NEC

(formerly 1099-MISC)

At the end of the year, you'll send any contractors you've worked with that year a 1099-NEC. The 1099-NEC reports how much you paid your independent contractor in the year.
Tax forms for foreign employees
If your employee works in a different country, things get more complicated.
You'll set up an international payroll system and make deductions based on the regulations in the country in which they live. That means you don't complete IRS forms for these workers.
Tax forms for foreign independent contractors
When hiring:
W-8BEN
IRS Form W-8BEN, also known as a certificate of foreign status, is used for independent contractors who live and work in a country outside of the US. Think of it like the W-9 but for international contractors.
At the end of the tax year:
1099-NEC
Since you aren't withholding anything from your international contractors, you can send them a 1099-NEC at the end of the year, just like a local contractor. Just be sure to keep your W-8-BEN on file in case the IRS performs an audit.

However, your employee may want to check for any tax reciprocity agreements that would relieve them from a portion of their tax obligations from the US or the country they live in.
Choose a payment method to pay remote workers
Now that we've got tax forms out of the way, we can shift our attention to choosing a payment method for remote workers.
Remember that different states have different regulations for how often you should pay your employees (weekly, bi-weekly, semi-monthly, or monthly), so whichever payment method you choose should be able to cater to the state's payment frequency.
Direct deposit
Direct deposit is the most common option for payroll because it's so simple. Employees give you their bank account information, and the amount they're owed is automatically transferred to their account at the end of the pay cycle.
Paper check
While somewhat outdated, some employers and employees prefer to use paper checks. Paper checks don't require sharing bank account information, and employees can deposit their checks at an ATM or on their phones. Many countries require employers to give employees the option of receiving paper checks.
Digital wallets
Some payroll services have started offering payments directly to digital wallets through third-party providers such as PayPal, Apple Pay, Venmo, CashApp, and more. Most of these apps let companies send money across national borders, but access varies from country to country.
SWIFT
For global team members, SWIFT offers a convenient way to transfer money to workers in another country by connecting your bank with their bank. SWIFT also takes care of the currency exchange if needed.
Factor in payroll taxes
If you've hired remote employees, you'll need to factor in payroll taxes to take out of an employee's paycheck, and your company will pay to the relevant federal, state, and local governments.
Remember, independent contractors have their own tax liabilities, so you don't have to worry about their payroll taxes.
Let's take a look at some of the payroll taxes you'll encounter.
FICA (social security and medicare taxes)
Both the employee and employer contribute to FICA employment taxes, including social security and medicare. Both parties will pay 6.2% of the employee's wage for social security and 1.45% for medicare.
FUTA (unemployment taxes)
Employers contribute to Federal Unemployment Insurance (FUTA) to assist employees who lose their jobs. Employers pay 6% of the first $7,000 each employee earns each fiscal year.
State payroll taxes
Each state will have its own required taxes, such as:
State Income Tax Withholding/Employee's Contributions for SSI, etc
State Unemployment Tax (SUTA or SUI)
State Disability Insurance Tax (SDI)
Possible local taxes
International payroll taxes
Depending on where your employees live, you'll have to follow the guidelines for the payroll taxes in that country. You can't just add a foreign employee to your domestic payroll because you won't be making the proper tax withholdings—you'd be calculating US withholdings like Medicare for an employee that doesn't even live in the US.
Keep payroll records according to IRS guidelines
The last component of payroll is maintaining your records. The IRS outlines how long you should keep each payroll document, but it's a good rule of thumb to keep everything for at least three years. The Small Business Association recommends you keep payroll records for six years to play it safe.
Simplify global payroll with Deel
Paying your workers shouldn't be complicated, no matter where they are. With Deel, you can set up payroll with just a few clicks and automatically calculate taxes without lifting a finger. Our multiple currency options and various withdrawal methods make it even easier for your team to get paid on time, every time, so that you can have one happy team.

Sound like something your business could use? Reach out and book a demo to see Deel in action.