8 Ways to Use HR Technology to Facilitate Global Mobility
Discover the ways HR tech can facilitate global mobility to build a powerful global workforce.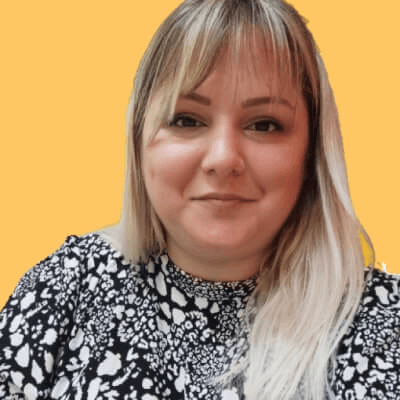 Written by Stefana Zaric
October 20, 2022
Contents
Need help onboarding international talent?

Try Deel
Key takeaways
Companies should look at HR technology as a tool to facilitate global mobility and provide excellent employee experiences that strengthen talent acquisition and retention.
HR tech can support mobility efforts by facilitating international recruitment, hiring, benefits administration, payroll, employee relocation, performance management, and more.
When selecting HR technology, companies should look for a global, cloud-based solution that combines automation with self-service functionality, simple implementation, and the ability to integrate with existing tools and scale with your organization.
HR leaders are looking for ways to marry the needs of companies and the global workforce. For many companies, embracing global mobility, remote work flexibility, and diversity in light of workplace transformation calls for an upgrade in HR tech.

Global mobility has evolved to mean a company's ability to support a globally mobile workforce, fulfill workers' preferences, and attract and retain talent.

Companies may implement a global mobility strategy to hire international talent, respond to relocation requests, or initiate international assignments to serve business expansion goals.

The challenge, however, is that many startups and established companies lack the resources to manage such complex international movements. As the employer, you must ensure that employees can compliantly work from different countries and jurisdictions. Mobility processes may involve:
Amending contracts and compensation
Assisting with visa and immigration
Supporting relocation activities
Providing international payments and tax filing
Fortunately, advances in human resources technology enable companies to support talent mobility without the extra administrative burden or compliance risk.
Below we explain the eight ways an HR technology solution can support your global mobility efforts and help you build a happy and productive global workforce.
1. Streamline recruitment
A major component of a company's global mobility is to be able to source international workers. Global recruitment means a broader talent pool and increased job applications to sift through. Going through hundreds of resumes can slow recruitment and negatively affect your overall business performance.

Relying on artificial intelligence tools and applicant tracking systems to organize resumes and conduct pre-hire assessments and screening can help to weed out unsuitable candidates and accelerate the hiring process.

Automation can schedule interviews and send out reminders to help move the candidate through the recruitment process creating a more positive experience for everyone involved.
Deel enabled us to achieve our mission to reach and expand new markets in a faster turnaround time. I would say it saved us at least 12 to 24 months of effort. I'd recommend Deel to anyone who would like to expand globally and has limited time and resources to build the capability internally.
Nupur Mehta, VP of Human Resources, NIUM
2. Accelerate hiring
Global recruitment is only worthwhile if you can compliantly hire in a new location. Historically, hiring international workers involved establishing a foreign subsidiary which can cost hundreds of thousands and take months to complete.

Fortunately, global HR tech can have a built-in employer of record (EOR) solution to simplify international hiring. An EOR allows companies to quickly hire employees anywhere in the world without setting up a legal entity. How? An EOR has a local foothold in a country you want to hire, so it can seamlessly hire an employee on your behalf while you maintain the day-to-day management.

Deel is the largest EOR provider globally, with over 20,000 active employees under our 95+ entities. Each of these 95+ entities is solely owned and managed by Deel—no need to outsource to 3rd party providers.

Using the Deel platform, you can send and sign localized contracts, run background checks, onboard your new employees, provision equipment and flexible coworking memberships, and grant equity.

Discover how Form3 grew their workforce by 20% in one year with Deel.
Borderless hiring without the hassle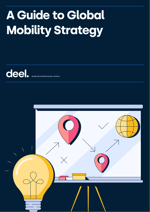 3. Administer employee benefits
Hiring an international employee or permanently relocating an existing employee often requires you to update their contract with statutory benefits that align with the host country's laws and requirements. Planning and administering global employee benefits and perks can be demanding and time-consuming since statutory laws and availability vary by country.

With global HR software, you can manage employee benefits from a single platform, including complex and ever-changing healthcare packages. Self-service options enable employees to select from appropriate benefits and perks that HR professionals can easily approve, expense, and reimburse.
We use Deel as the go-to place to figure everything out. From hiring team members efficiently around the world to providing them with a portal where they can go for any question they have. We have a dedicated Customer Success Manager whose support has always been incredible. We love Deel.
Chloe Riesenberg, People Specialist, Project44
4. Run global payroll
High bank fees, varying exchange rates, and lack of tax compliance support make running global payroll difficult in international teams, negatively impacting employee experience.

A streamlined, all-in-one HR platform has payroll capabilities to enable companies to make fast, automated payments across multiple currencies with low transaction costs. At the same time, automated tax calculations remove the burden of researching new tax laws.

Both employees and contractors can easily access their payments from any location and device. Deel's platform also offers multiple conveniences for contractors, like Deel Advance and Deel Card.
I love Deel…We can just focus on finding the right people and know that all of the administrative work is done for us, including onboarding and payments to tax reports and the integration with our accounting software. Ultimately, it saves me a lot of time.
Bethany Stachenfeld, CEO & Co-founder, Sendspark
5. Provide visa and immigration support
One of the biggest hurdles of any global mobility strategy is supporting workers in procuring the necessary documentation to travel or relocate to another country legally. Visa application processes are often time-consuming and demand a lot of paperwork and research to complete. Employees may give up applying for a visa because they lack time or support.

Utilizing HR tech with built-in visa and immigration support saves your HR teams from spending days researching the country-specific forms and licenses workers need to complete their applications.

With Deel Immigration, companies can request visa support via the platform. This request starts the process of assessing the employee's eligibility, selecting the appropriate visa, collecting the required documentation, and submitting the application to the governing body. Companies and employees can track the application status and ask mobility professionals questions via their Deel dashboard.

To develop a successful relocation process that prioritizes the mobility experience, check out A Guide to Relocating Employees.
Our vision is to make mobility simple, transparent, and fun. We want our clients to be able to outsource the complexity to Deel and let Deel Immigration help them expand globally in a rapid and compliant way.
Masha Sutherlin, Director of Global Corporate Legal and Mobility, Deel
6. Manage relocation expenses
While an employee-requested move is often their financial responsibility, a company-led relocation can include several expenses for the company:
Helping the employee cover travel and moving costs
Finding new accommodation
Moving the employee's dependents
Compensation adjustment, etc.


Fortunately, there are more scalable solutions than manually tracking these expenses. HR management software allows you to manage all relocation-related expenses in one place, providing complete visibility of costs and making your HR processes more efficient.
7. Train and develop talent
When developing a global mobility program, it's essential to consider how you plan to offer training and development opportunities to a remote and globally dispersed team.

92% of professionals rate professional development as important, which makes providing learning opportunities a key benefit for employers who want to stay competitive.

HR software with learning management features or integrations with education tools ensures upskilling and cross-skilling opportunities for global talent. This way, your employees can easily access training materials from different locations and devices in multiple languages, which enhances employee engagement and helps your talent acquisition and retention strategies.
8. Track team performance
To accurately evaluate the performance of their global teams, business leaders need access to real-time employee data, a trail of each performance review and conversation with employees, and metrics to measure success.

Achieving all this on a global scale is nearly impossible if done manually. HR technology provides access to talent management solutions to track performance metrics and display real-time data on dashboards. This information allows managers to spot patterns, identify issues early on, and ensure maximum efficiency in their global employees.
We use a bunch of different tools, and now we're trying to bring everything into Deel. For us, being able to have one place where we pay contractors and manage HR solves a huge problem. It makes things seamless.
David Stepania, Founder, ThirstySprout
Don't go far for free HR
Choose the right HR tech to support your global team
The concept of global mobility is evolving, and so is the HR tech supporting it.
A mobility solution should seek to transform the employee experience in a global assignment into the same kind of convenient, efficient, and engaging experience we've come to expect as digital consumers.
Deloitte, International professional services network, London
The latest technology trends are critical for HR initiatives in recruiting top talent, developing it, and improving employee retention, attraction, and well-being.

Depending on your company's stage, the size of your global workforce, and your business goals, you may need different features in your HR management system of choice.

Here are the core features you should consider when deciding on the best HR platform for your global team:

Automation

. Automating various processes, such as recruitment, onboarding, payroll, and data collection, reduces potential errors and enables HR leaders to focus on core HR functions

Self-service options.

Enabling workers to upload their own documentation, request expense reimbursements, and withdraw their earnings provides greater autonomy and control
Cloud-based solutions. Storing data in the cloud ensures higher data security and allows HR teams to easily access and share information without sending it manually in spreadsheets
Integrations. Choosing tools that integrate with apps and platforms you already use will minimize disruptions to your workflow. Also, a variety of integrations will facilitate scaling your operations in the future and help you maintain your centralized employee management
Simple implementation. Instead of taking months to implement a new tool and training your staff to use it, the transition should be effortless and allow for minimal disruptions in workflow. API-based platforms are a way to achieve this smooth transition
Global support and scalability. Always plan for the future instead of having to switch to another tool after you start hiring in more countries, choose a global HR platform from the start. This approach will ensure you have the most coverage
Deel API became a way to supplement the HR team without bringing on another person. It's been a very collaborative relationship, the experience was really fast, and the team has always been very responsive.
Mars Escobin, Product Manager, Magic
Unlock your global potential with Deel
Deel is global HR that combines remote workforce management, international hiring, global payroll, and visa and immigration support on one powerful platform. Using Deel, companies can:
Quickly and compliantly hire international employees anywhere in the world using Deel's EOR solution
Pay employees and contractors in multiple currencies with global payroll
Grant equity to employees and contractors
Support workers in procuring the correct visas and work permits
Onboard workers and provide equipment, workspace memberships, and background checks
Manage international teams with Deel HRIS and take advantage of free engagement plugins for PTO, pulse surveys, org charts, referrals, and more
Gain real-time insights to understand the health of your entire organization
All of our employees and developers love Deel as it's very easy to use and intuitive even for people that it's not so familiar with these tech products.

Kyle Yoon, CEO, Supercoder


Book a demo to see Deel in action.