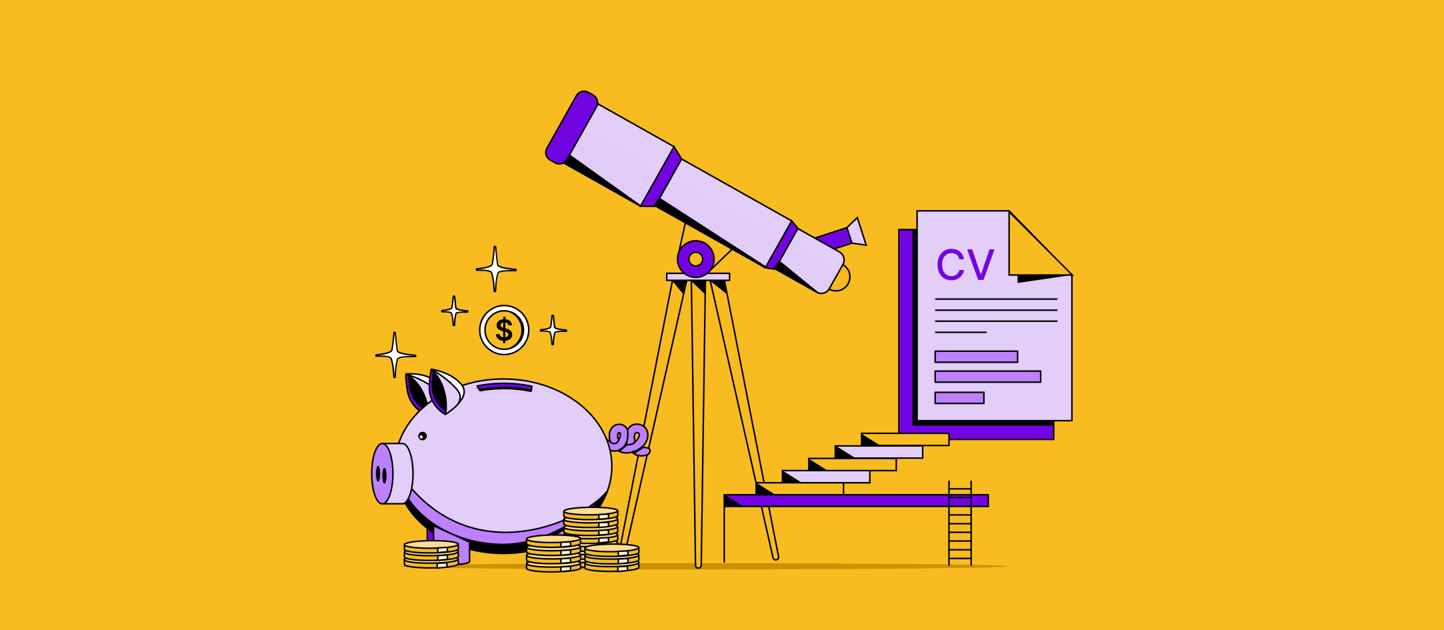 Using Technology to Facilitate Global Mobility
Global mobility strategies can help companies resolve talent retention challenges. Learn more about the role of HR tech in implementing these strategies.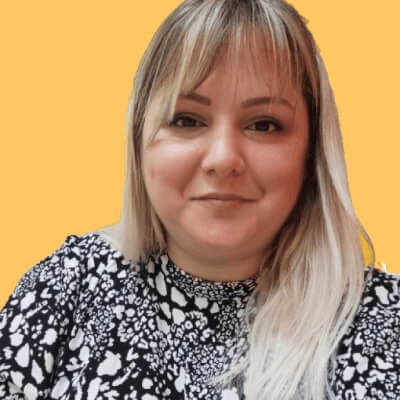 Written by Stefana Zaric
October 20, 2022
Contents
Need help onboarding international talent?

Try Deel
Key Takeaways
1. Global mobility teams should look at HR technology as a tool to provide excellent employee experience across the globe and a way to strengthen their talent acquisition and retention efforts.
2. Automation and AI can be successfully implemented in several aspects of human resource management: recruitment and hiring, payroll, mobility, and performance management.
3. For business success, It's critical to use HR tech to develop employees' talents and skills and support your workforce's wellbeing, not just to focus on their operational abilities.
One question to ask yourself that sums up the role of HR tech in global mobility efforts perfectly is, how can technology enable my employees to become even more engaged and productive no matter where they are?
Answering this question is the first step toward crafting an effective global mobility strategy.
The concept of global mobility has changed with the rise of remote work and digital transformation. Before, the term simply referred to an employee's relocation to another country. A mobile workforce was perceived as a "transactional function."
Today, global talent mobility has a far more comprehensive and flexible role in providing workers with the ultimate employee experience and enabling competitive talent strategies for businesses.
HR departments are constantly looking for suitable HR technologies to facilitate global talent management. Let's take a look at how different HR tech solutions fit into the global mobility equation.
Top challenges for global mobility and HR teams
According to Gartner, good compensation, healthy work-life balance, and job stability are the key attributes employees want.
To attract and retain talent, global mobility and HR teams take on the challenging task of creating a positive employee experience that will comprise all three mentioned attributes. But tackling these challenges properly requires substantial staff, time, and money resources. HR professionals are often stuck in repetitive tasks, employee data is scattered across platforms, and the possibility of human error increases as HR staff becomes overworked.
The more countries you hire from, the more complex these challenges become. These errors can be much more than a simple inconvenience on a global scale. Companies may face hefty fines for missing a tax deadline or misclassifying an employee. Miss an important document in a visa application, and your employee may get declined for relocation.
On the other hand, providing the same employee experience for all your employees, no matter where they're located is critical. If you offer specific perks to employees in one country, you need to find an equivalent for the rest of the team to maintain an inclusive and fair company culture.
You can successfully solve many of these challenges by introducing HR software to your workflow. Human resources management systems allow you to:
Automate manual tasks to speed up your HR processes, reduce potential mistakes, and allow HR leaders to focus on core HR tasks
Centralize employee data safely and manage your entire global team in one place through integrations
Enable employees to become more independent in using HR functions through self-service options
Provide a smooth onboarding experience for new hires and benefits for your team no matter where they're located
By streamlining your processes, you build a system enabling your entire workforce to do their best work and be efficient with minimal disruption and maximum support.
How HR tech supports global mobility and enhances the employee experience
Although human interaction and some manual work are still required, advances in human resources technology enable companies to build their global team goals faster.
"Thanks to Deel, we get to hire local talent in any country where we want to expand long before we set up the entity there. Effectively, this gives us a head start," says Luka Besling, HR Manager at Revolut.
This is just one example of how HR tech can help speed up your global expansion. There are more ways for HR and business leaders to leverage tech solutions to facilitate global mobility and enable their workforce to enjoy the same employee experience regardless of location.
1. Recruitment and hiring process
Global hiring means a broader talent pool but also an increased number of job applications to go through. Going through hundreds of resumes can slow down the recruitment process and negatively affect your overall business performance.
Relying on artificial intelligence tools to sort out resumes and using applicant tracking systems helps HR teams weed out unsuitable candidates faster and move down the hiring process only those who are genuinely a good fit for your organization.
Automating a part of the recruitment process speeds up the journey from a job ad to a new employee instead of letting weeks or months pass between two rounds of interviews. That helps create a more positive experience for candidates, even if they don't get hired.
2. Employee benefits administration
Statutory employee benefits and the availability of additional company perks you may offer vary significantly by country. Planning and administering global employee benefits and perks can be demanding and time-consuming.
Most HR software solutions offer the functionality to manage employee benefits, including the complex and ever-changing healthcare packages that are desirable as they have a critical role in employee wellbeing. Automation and self-service options for employees where HR staff only need to approve an expense can save time and eliminate miscalculations.
Also, through a streamlined benefits management platform, employees can access their discounts, rewards, and other perks no matter where they are.
3. Global payroll services
High bank fees, varying exchange rates, and lack of tax compliance support make running global payroll difficult in international teams, which can negatively impact employee experience.
A streamlined, all-in-one payroll system usually allows self-service, fast, automated payments, and low transaction costs. It elevates employee morale because workers know they can easily access their money from any location or device. At the same time, automated tax calculations remove the burden of researching new tax laws for employees who relocate.
Deel's platform also offers multiple conveniences for contractors, like Deel Advance and Deel Card.
4. Visa application services
Visa application processes are typically time-consuming and demand a lot of paperwork and research to complete correctly. Employees may give up on applying for a visa because of a lack of time or support.
Partnering with an EOR like Deel makes applying for a visa easier, so you and your employees don't have to spend days researching what forms and licenses workers need to complete the application. Thanks to our latest partnership with Legalpad you can make your talent mobile faster using technology designed to help you navigate complicated work visa processes.
Learn more about how we provide visa support here.
5. Relocation expenses management
Relocating an employee includes several expenses for the company:
Helping the employee cover travel and moving costs
Finding new accommodation
Moving the employee's dependents
Compensation adjustment, etc.
Tracking these expenses manually would require too much time and effort.
Despite the pandemic, around 59% of workers feel more ready to relocate than before. More and more professionals are able to relocate and complete their work from anywhere. The number of relocated employees could increase, but manual expense tracking isn't a scalable solution.
HR management software that allows you to manage all relocation-related expenses in one place streamlines and facilitates the relocation process for the employee. At the same time, it allows the employer to enjoy all the benefits of having expats on the team without unnecessary stress.
6. Talent training and development
In fully remote, global teams, on-site training is off the table because of high costs and complex organization: finding the right venue, paying for employees' travel and accommodation expenses, and more.
A BetterBuy study found that 92% of professionals rate professional development as important, which makes providing learning opportunities a key benefit for employers who want to stay competitive. HR software with learning management features or integrations with education tools ensures upskilling and cross-skilling opportunities for global talent.
This way, your employees can easily access training materials from different locations and devices in multiple languages, which enhances employee engagement and helps your talent acquisition and retention strategies.
7. Performance management
To accurately evaluate the performance of their global teams, companies need to have access to real-time data, a trail of each performance review and conversation with employees, and metrics to measure success.
Achieving all this on a global scale is nearly impossible if done manually. Performance management solutions should be scalable and keep up with the organization as it grows. Performance metrics should be tracked in dashboards and updated with real-time data. This way, managers can spot patterns, identify issues early on and ensure maximum efficiency in their global employees.
Choose the right HR tech to support your GM team
The concept of global mobility is evolving, and so is the HR tech supporting it in tackling the challenges on the go. "A mobility solution should seek to transform the employee experience in a global assignment into the same kind of convenient, efficient, and engaging experience we've come to expect as digital consumers," shares Deloitte's team. The latest technology trends are key for HR initiatives in recruiting the best talent, developing it, and improving employee retention and wellbeing involve:
AI-enabled candidate sourcing
Internal talent marketplaces
Learning experience platforms
Engagement survey and employee feedback tools
Depending on the stage your company is at, the size of your global workforce, and your business goals, you may need different features in your human capital management (HCM) platform of choice.
What to consider when deciding on the best HR platform for your global team?
Automation. Automating various processes, such as sending emails or organizing data, helps global mobility teams repurpose their time to high-value tasks that enhance employee experience.

Cloud-based solutions. Storing data in the cloud ensures higher data security and allows HR teams to easily access and share information without sending it manually in spreadsheets.

Integrations. Choosing tools that integrate with apps and platforms you already use will minimize the changes in your workflow. Also, a variety of integrations will facilitate scaling your operations in the future and help you maintain your employee management centralized.

Simple implementation. Instead of taking months to implement a new tool and training your staff to use it, the transition should be effortless and allow for minimal disruptions in workflow. API-based platforms are a way to achieve this smooth transition.

Global support and scalability. Always plan for the future: instead of having to switch to another tool after you start hiring in more countries, choose a global HR platform from the start. This will ensure you have coverage for the largest part of the world.
Build up human workforce with the right HR tech
HR leaders are looking for ways to marry the needs of both companies and the global workforce, struggling to acquire and retain talent through an engaging employee experience for all workers regardless of location.
For many companies, embracing employee mobility, flexibility, and diversity and prioritizing employee wellbeing in light of workplace transformation will call for an upgrade in HRIS tools. But, the way to stay competitive is exactly that: overcoming the barriers in new HR tech adoption and building upon the data insights gained thanks to technology.
Learn more about managing your global hiring needs and finding and retaining the best talent overseas in our Finding Flexibility: How to Build Borderless Teams guide.