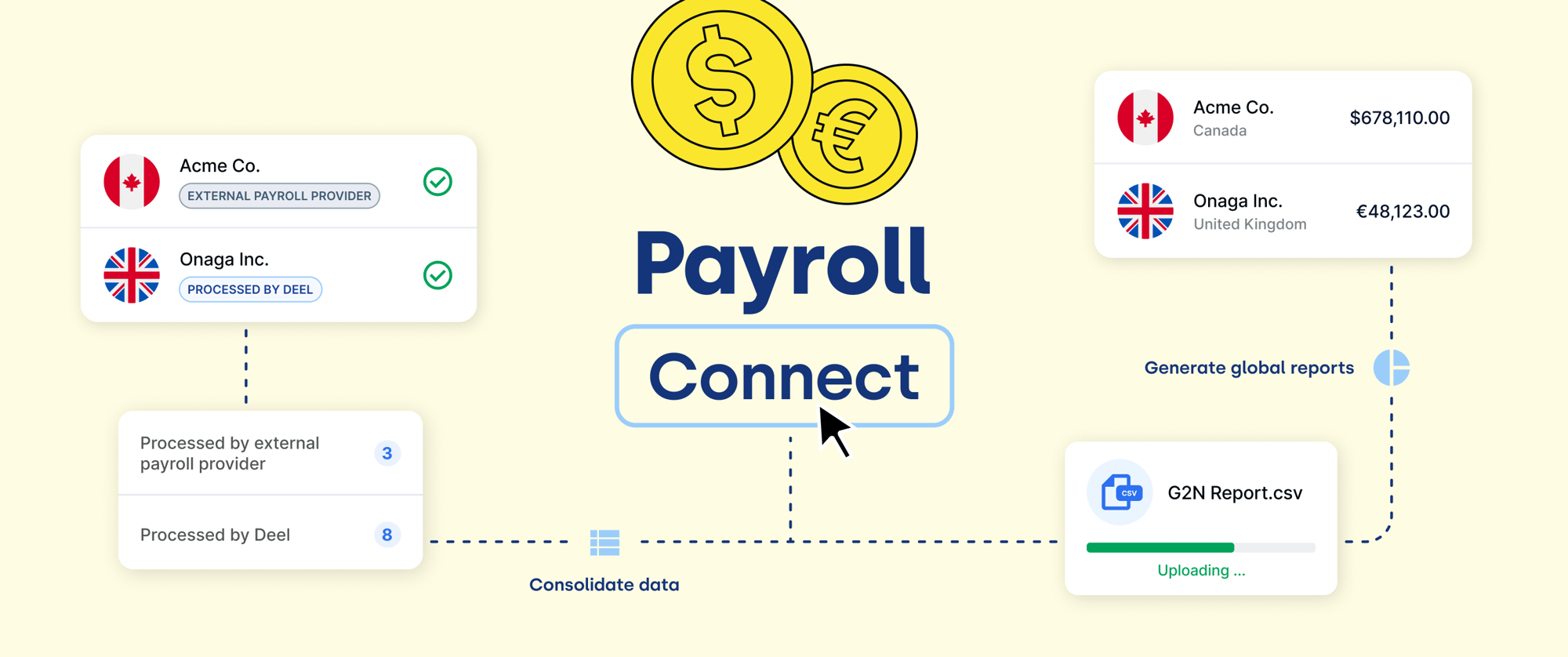 Introducing Payroll Connect
Gather all of your payroll data in one truly global report with Deel Payroll Connect. Payroll Connect allows you to standardize payroll reporting across all of your entities— even if you use different payroll providers. Unlock a bird's-eye view of your global payroll operations.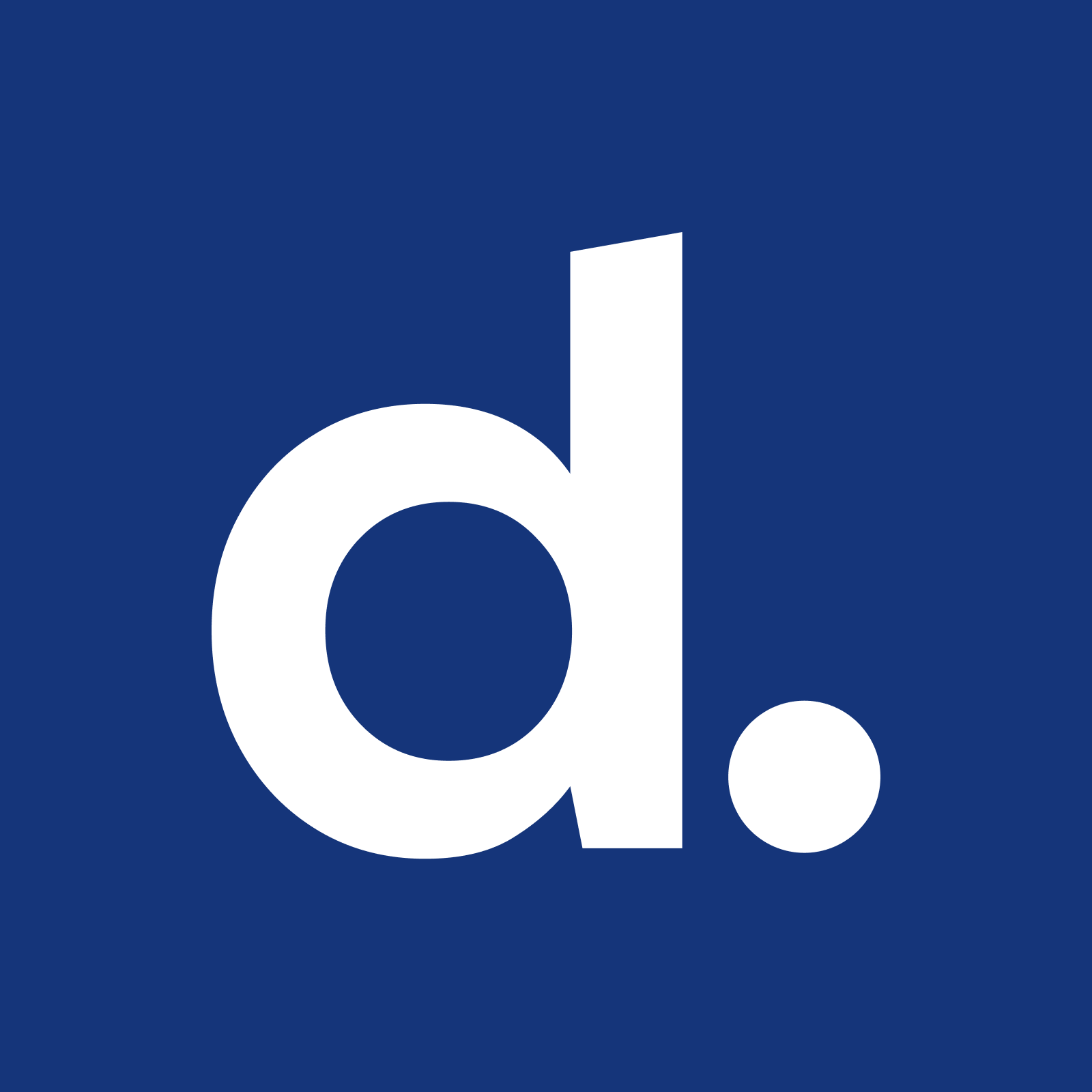 Written by Deel Team
September 4, 2023
As a growing company, you know that your payroll data is vital to making informed decisions about your business. When working with multiple payroll providers across your various regions, global payroll reporting becomes a cumbersome task.
Having one source of truth for your global payroll operations shouldn't be this complicated. The solution—Deel Payroll Connect. Deel Payroll Connect allows you to combine all of your payroll data into one standardized Gross to Net report by consolidating your Deel payroll reports with those from your third-party payroll providers, creating a truly global view of your payroll operations.
With this, you can:
Standardize your reporting to get accurate insights and a better understanding of your global payroll operations through a global Gross to Net report in the currency of your choice. Plus, analyze your workforce cost report and assess HR reports to review trends (e.g., headcount, compensation, starter and leaver by country or worker type, and more).
Rely on one centralized platform where all of your payroll reports (Deel's or otherwise) can be consolidated for easy access.
Improve efficiency each payroll reporting cycle by quickly generating a global Gross to Net report and creating reporting customizations to adjust for the different payroll categories coming from your various providers.

How does it work?
Entity creation: In the "Organizations" tab, add the entities that you'd like to incorporate into your global reporting. Our onboarding team will activate these entities so they'll be able to use Payroll Connect. Your new entities will appear on your Global Payroll dashboard within the "Processed by external provider" section.
Adding employees: Select the "Use your own payroll provider" option. Next, add all of your direct employees to your entities that are being processed by an external provider.
Gross to Net report mapping: Once the setup is complete, you and your onboarding manager will work to map out any required fields from your existing Gross to Net reports to the existing categories on our Deel platform. This ensures your data is reflected in the corresponding categories. It's a one time exercise, but if there are updates to be made—like adding a new employee or a new allowance—you can update your report directly in the portal.
Gross to Net report creation: Once the mapping is complete, go ahead and upload the Gross to Net reports for your entities processed by third-party payroll providers into our platform. Following this step, the aggregated data can be reviewed instantly in the "Analytics" tab.
Monthly reminders:

You'll receive a monthly email reminder to upload your latest Gross to Net reports.
For more information about how to upload and review your G2N reports with Payroll Connect, please refer to our Help Center articles.
If you'd like to get started with Payroll Connect, please contact your Customer Success Manager or set up a demo with our sales team.
By centralizing your payroll reporting onto one flexible platform, Deel Payroll Connect equips your teams with complete global payroll data, helping them make the important decisions that support your continued growth.
Why Deel's Global Payroll is unique
Built to consolidate all payroll reports, regardless of your provider.
Only provides payroll reporting for entities that they process.
Self-serve portal with flexible customization.
Changes to your reporting often require contacting support.
View data in the currency of your choice.
Limited currency conversion options.
To get started with Deel Payroll Connect, please contact your Customer Success Manager or request a demo by clicking on the button below.