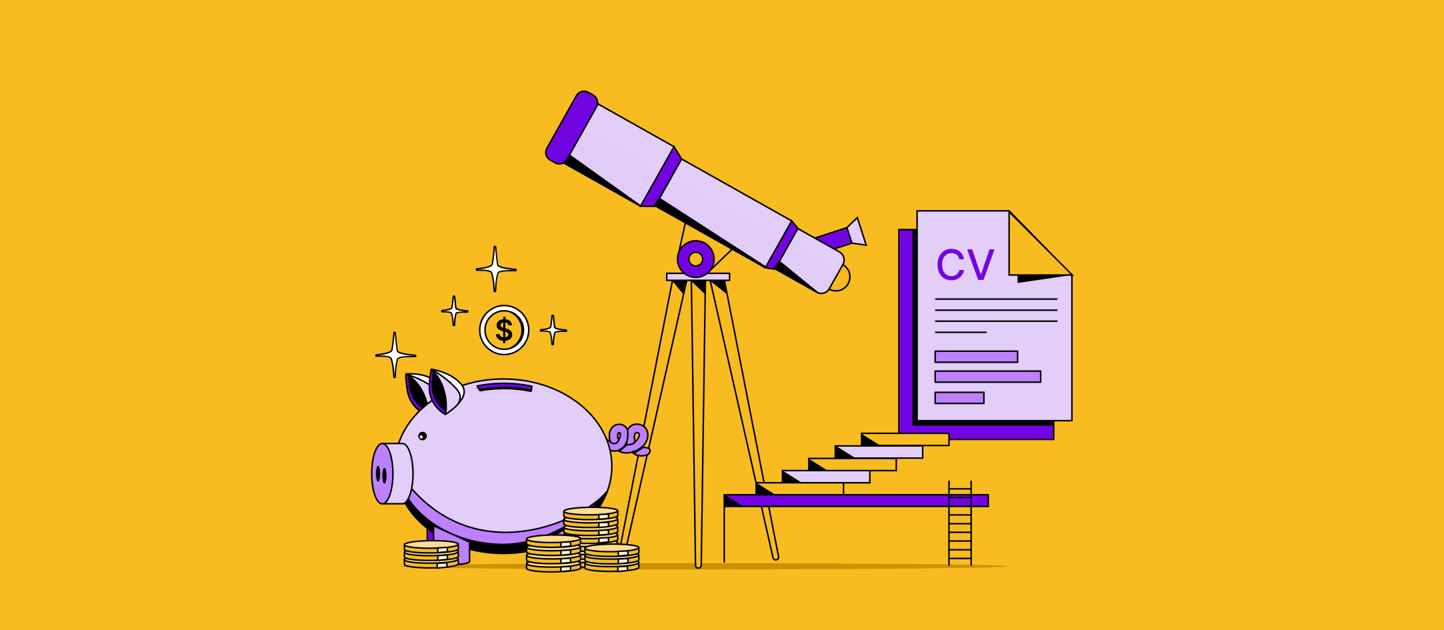 Is mobility really an opportunity for all employees?
Certain groups are excluded from mobility opportunities. This article highlights the barriers and how organizations can level the playing field.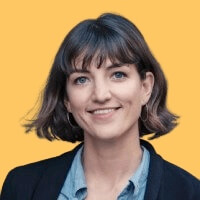 Written by Jemima Owen-Jones
October 19, 2022
Contents
Need help onboarding international talent?

Try Deel
Key Takeaways
Employee mobility provides a range of benefits to both employees and organizations.
Long-standing social discrimination, family logistics, and lack of equal representation can consciously or unconsciously exclude certain groups from mobility opportunities.
Organizations must be intentional and inclusive in their mobility program designs to ensure that mobility is an opportunity for all employees.
Mobility provides a range of benefits to both employees and organizations. Organizations with high employee mobility benefit from increased employee engagement and retention, greater workforce diversity, and the ability to mobilize a global workforce, expand into cross-border markets, and build a skilled and culturally intelligent workforce.

Mobile employees benefit from increased job satisfaction, work-life balance, and access to unique learning and development opportunities and cultural experiences.

However, not all employees have access to the same mobility opportunities. Below we present four factors that can impact an employee's mobility and how organizations can develop their mobility or relocation programs, strategies, and policies to give every employee equal opportunities.
What is employee mobility?
In the past, employee mobility meant the efficiency with which an employee could move from one location to another to meet company goals. Today employee mobility has evolved to mean the ability of an employee to move locations to satisfy personal goals and desires in addition to company objectives.

Employee mobility is an essential component of a company's global mobility. Global mobility refers to the capacity of an international company to support employees' movements around the world. If companies have low employee mobility, their global mobility strategies will fail.

You can increase employee mobility within your organization by using an employer of record (EOR) like Deel to provide visa mobility support services, customized employee benefits and stipends, and tax and legal compliance support.
1. Perceived or actual risk and viability
Traveling or relocating to a new country can involve a certain degree of risk, particularly in non-diverse countries with different cultural norms.

Risk can range from subtle cultural issues with low impact on an employee's daily life, moderate problems such as legal restrictions, visa issues, and fines to more severe problems and consequences such as violence, criminal charges, imprisonment, or even death.

While it may ultimately be the employee's decision regarding what level of risk they're comfortable with, organizations have a duty of care, especially if business objectives drive the location choice.

In addition to risk, not all employees are eligible to travel or relocate to certain countries. Doing so could result in costly compliance issues for the employee and the business.
Potential solutions include:
Risk assessments
Company-led risk assessments can help an employee make an educated decision before they relocate or travel to a new country or location.
Eligibility assessments
Company-led eligibility assessments can check whether new hires or current employees can qualify for certain visas and work permits to remain compliant when relocating or traveling to another country.

At Deel, we assess your employee's eligibility, employ them through our EOR solution, and handle the entire visa application process in-house, taking the burden off your human resources team. We also ensure your employees work compliantly in any country, even as independent contractors. We collect all the tax, permit, and compliance documents for them and provide you both with an air-tight contract.


2. Unconscious bias and discrimination
Long-standing social discrimination can cause management and company policy to consciously or unconsciously exclude certain groups from mobility opportunities.

Historically, organizations designed mobility policies for traditional western expatriates with trailing female spouses and children attending international schools. These policies aren't suitable for single parents, workers with caring responsibilities, employees with disabilities, and other groups with specific requirements.

Potential solutions include:
Update your mobility policy and train management
Create or revise company policy to communicate the company's intentions to remove barriers to mobility for all employees. Involve diversity teams in mobility discussions and train management on eliminating prejudices and discriminatory practices.
Monitor equal opportunities
Companies can develop employee surveys, pulse surveys, and mentor check-ins to gauge whether employees feel they have equal access to mobility opportunities and how this impacts their overall job satisfaction and career success.

Survey questions could include:
Do you feel that mobility is an option for you? If not, why?
What barriers prevent you from pursuing mobility opportunities?
What could the company do to help you take advantage of mobility opportunities?
Organizations can use this information to identify potential barriers and provide the necessary support.
Foster open communication
Fighting the unconscious bias linked to global mobility requires employees to feel comfortable opening up and coming forward with their problems and concerns. Management should build trust and transparency within their teams through regular 1-on-1 check-ins and team-building activities.
3. Lack of mobility experience and representation
Not everyone has the opportunity to travel and relocate and develop international experience, whether because of their nationality, ethnicity, religion, gender, age, sexual orientation, disability, personal choice, or perceived or actual risk.

There is evidence that women and some minorities are on the wrong side of the mobility divide. Mercer's Worldwide International Assignment Policy and Practices survey revealed that women represent only 14% of the expatriate workforce globally. The best-performing countries and industries figures remained at 20-30%.

This divide has caused a skills gap that can render minorities incapable of pursuing mobility opportunities. At the same time, employees from these groups might dismiss themselves due to the perceived lack of practical support and absence of role models in the mobility field.

Potential solutions include:
Skill workshops and cultural training
Workshops and training can help marginalized communities develop the knowledge, skills, and networks to embrace mobility opportunities. Employees can learn about international travel, safe house hunting, typical moving expenses, tax liability, finding health insurance coverage, and more through these sessions.

Cultural training sessions can help employees assess a new city, state, or country based on their desired lifestyle, culture, language, cost of living, and quality of life. They can also help eliminate preconceptions, homesickness, and culture shock.
Role models
Provide a point of contact or mentor that can act as a role model and support current or new employees during the relocation process.
4. Circumstantial constraints
Family logistics and finances are often the main barriers to mobility for employees. Homeowners, non-married couples, parents with young children, single parents, and employees with carer responsibilities for elderly relatives or those with disabilities are most likely to miss out.

Potential solutions include:
Flexible benefits and allowances
Instead of a standardized employee relocation package or lump sum relocation allowance, provide your workforce with additional flexible cafeteria-style benefits to offset moving costs. Flexible benefits enable workers to choose what's relevant to maintain their specific lifestyle, help them be mobile, and support their families.

For example, you could introduce the following:
A childcare allowance
A stipend for older employees to care for elderly parents
A reimbursement scheme to cover travel and relocation expenses such as airfares, house hunting trips, temporary housing, household goods, moving company and relocation assistance fees, packing and unpacking services
Property management or real estate solutions for homeowners


Offering flexible travel and relocation benefits can be a massive undertaking for your HR department. Deel takes care of the whole process of offering, reimbursing, and tracking the use of global benefits and perks and ensures movers receive the correct mandatory benefits in line with local employment laws.
Alternative mobility opportunities
Provide employees who cannot take advantage of mobility opportunities due to personal circumstances with alternative mobility opportunities such as working holidays, extended business trips, and virtual assignments where a worker performs a role remotely for a new location.
Make mobility an option for all employees with Deel
Employee mobility holds the power to create great employee experiences and opportunities for personal and professional growth while bringing you closer to your ideal business outcomes. But for your mobility strategy to succeed, it needs to be inclusive.

With Deel, companies can make mobility an option for all employees, no matter their background or personal circumstances. Our in-house experts handle compliance, local laws, global payroll, and tax, provide visa mobility support services, and develop customized employee benefits packages and stipends.

Explore our global hiring guide to discover how you can make employee mobility an opportunity for all.