January Update: Compliance Documents, Payout Adjustment & More!
Disguised employment is a growing challenge due to the expansion in international hiring. Inadequate legal setups can pose a risk to both companies and workers.
Written by Anja Simic
September 7, 2021
New year new exciting updates! There is a lot going on at Deel, so make sure you don't miss the new features.
Collect compliance documents
Get one step closer to being fully compliant! Request country-specific compliance documents from the contractors. Learn more about it.
‍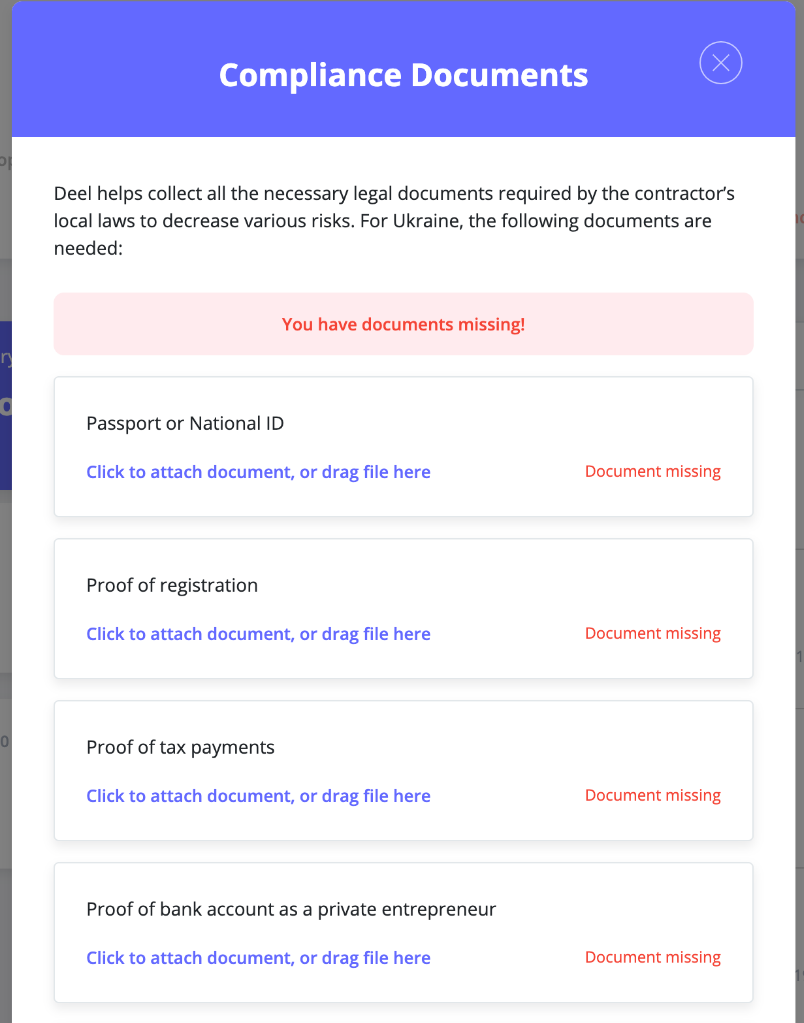 ‍
Milestone Contracts are back
Milestone contracts have been remodelled! You can now create as many milestones as you need and settle them whenever you want. There is no escrow needed. It's very convenient for projects or short term arrangements.


Better overview with calendar
Having multiple contracts can be messy. With the calendar feature, you can always have a good overview of all the important dates! Clients and contractors can now see all the outgoing/incoming payments in a simple view.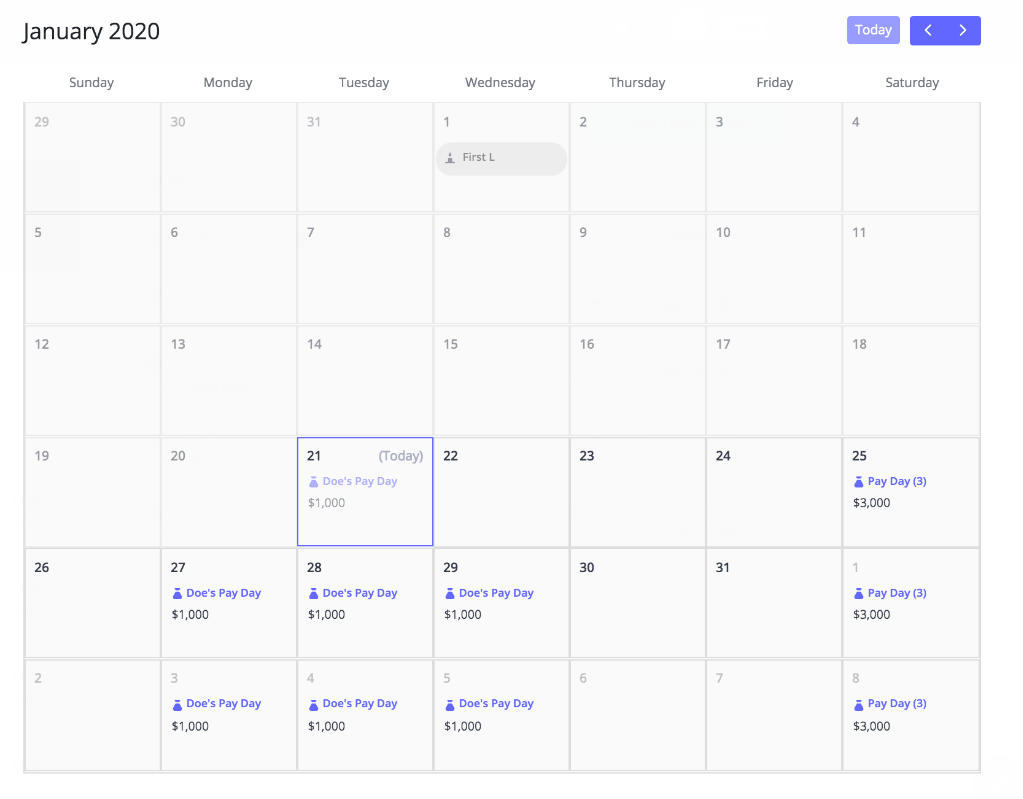 ‍
Adjust the payment amount
Adjust a payment in a click. Aside from a bonus, expense, and commission, you can now deduct from the payment before processing on a fixed contract.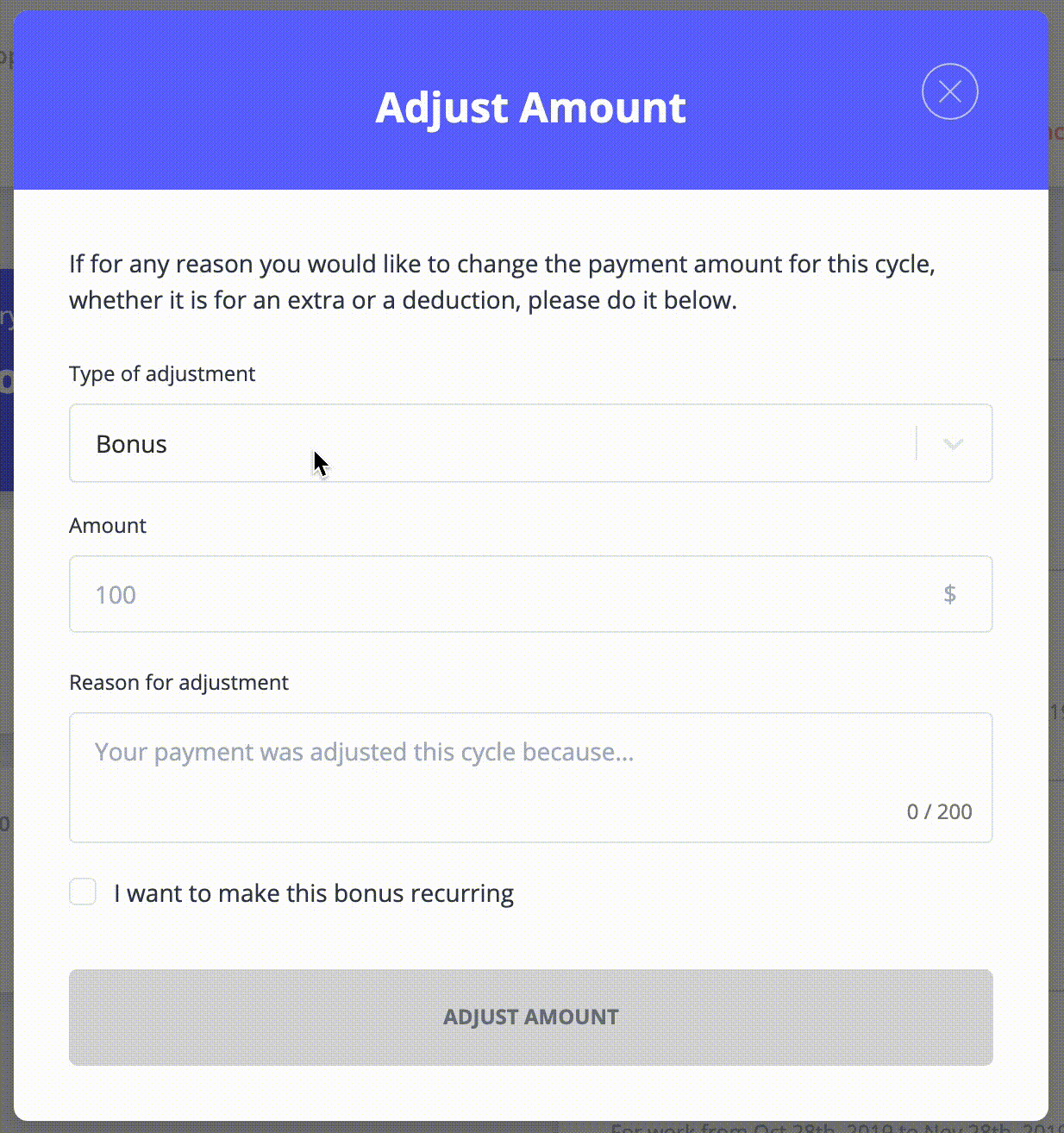 ‍
Recurring adjustment
You can now add a recurring adjustment (bonus, commission) for your contracts.
New withdrawal flow
The withdrawal process is now more flexible. We support more payment methods and currency wallets. Store multiple payment methods, switch between currencies and adjust the amount you withdraw.


CSV is improved
You can now add comments to your CSV upload, whether it's a bonus or a description of the work itself. On top of that, CSVs are now more detailed and broken into expenses, commission etc.


Invoices update
We added more details to invoices. From now on, they will show the contract name and the scope of work as well.


Upload attachment to the contract
Do you want to add additional documents to the contract? Now you can do that in the contract creation flow.
‍
On top of that, lots of annoying bugs were crushed! With some more smaller improvements, Deel will be even more enjoyable 🚀
As always, we want to hear about the features you need to make your experience with Deel even better.
Happy Deel-making!
‍