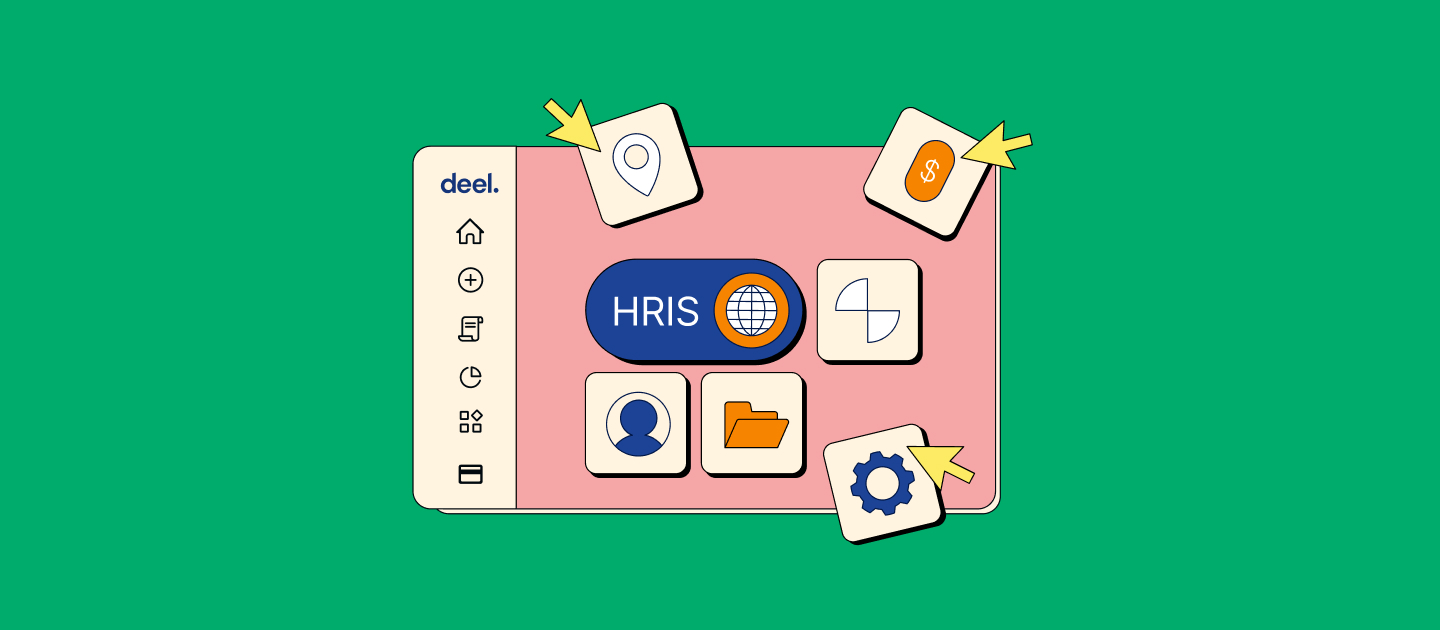 Local HRIS Limitations: Why Global HRIS is the Answer
Using multiple HR software solutions for a global workforce complicates international team management. Learn why you should use a global HRIS instead.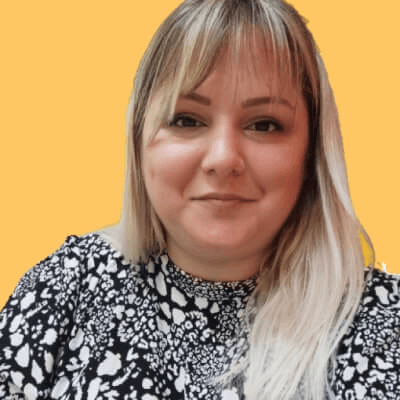 Written by Stefana Zaric
January 23, 2023
Contents
Need help onboarding international talent?

Try Deel
Key takeaways
Global HR software allows you to build consistent workflows and processes across your entire global workforce, providing a uniform team experience for your workers regardless of their location.
Using a global HR software solution allows for country-specific workflows with custom fields and requirements, eliminating bottlenecks in onboarding and managing global workers and the need to use separate HR platforms for different countries.
Choosing a global HRIS solution from the start means you'll be able to scale and hire from new countries quickly, without having to migrate your entire system to a new platform later on.
The future of work isn't in the future anymore: it's happening as we speak. Companies are embracing remote and hybrid work models, hiring Chief Remote Officers, and going out of their way to hire the most talented workers—no matter where they are.
If you've already tapped into international hiring, it's only a matter of time until your workforce becomes so complex and diverse that using multiple local HR management systems will become too costly and unsustainable. Here's how global HR software can help.
Why do you need HR software anyway?
For many HR teams, investing in advanced HR tech will be among the top priorities in 2023.
This comes as no surprise because HRIS (Human Resource Information Systems) and similar tools that can automate HR functions help the overall employee experience in two ways by:
Allowing the HR department to focus on building effective talent management and retention strategies
Creating more autonomy for the employees by enabling self-service workflows and the possibility to access and update their own data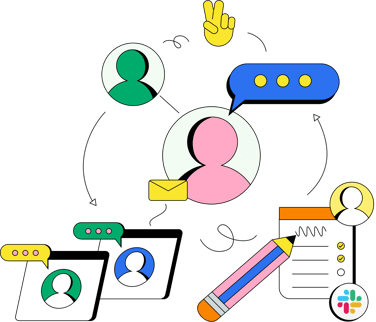 It's important to dismantle the misconception that only big corporations with hundreds of employees in dozens of countries need an HRIS. Even a small startup can benefit from having a centralized database of employees and an easy way to store documentation, ensure compliance in different countries, and leverage automation to make HR processes more efficient.
With this said, if you notice that your HR department:
Struggles with admin work and has no time to strategize and do workforce planning
Collects employee data from multiple sources (spreadsheets, tools) manually, which often leads to errors and miscalculations
Can't keep up with employment laws and tax regulations in countries you hire from
Doesn't have enough data visibility in real-time
Has received complaints about a disorganized onboarding process
It's undoubtedly the right moment to start looking for an HR system to streamline your HR tasks and remove unnecessary stress from your HR team.
One of our biggest learnings from 2022 as an organization is that we should have encouraged investment in the HR function earlier (earlier than we would have thought) so the function could grow alongside and at pace with the business.
Casey Bailey, Head of People, Deel
What's a global HRIS?
A global HRIS is an HR platform for global workforce management that allows you to do everything a regular HRIS does (employee data management, documentation storage, benefits administration, organization charts, attendance tracking, performance management, reporting), but with country-specific fields and workflows so that you can easily manage your entire team in one place.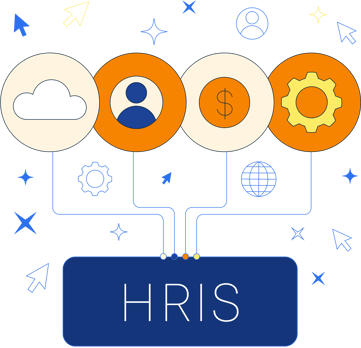 In global HR software, you can manage everything for everyone, everywhere. There's no need for several localized platforms, which reduces the cost of HR tech for your company and the time needed to get useful insights about your team, onboard new hires, and more.
See how DeelHR saved ThirstySprout 10 hours per hire

ThirstySprout is a small team of around 5o people building remote engineering teams for companies in the US. They hire both full-time and part-time contractors from all over the world.

Before Deel, ThirstySprout was using numerous platforms and tools to manage their global team, but although those HRIS solutions were designed for startups, they didn't fit their distributed-company requirements.
"When we tried to step into the shoes of another well–known HRIS provider, they didn't quite fit. They were either too big or too small, and things were clunky." the founder David Stepania explained, "Their product was for startups, but it was developed years ago. Now, in the world of remote work, startups are completely different."

The company has found the ideal solution in Deel. According to ThirstySprout, Deel decreases the onboarding and offboarding times from 7 to 10 hours to 7 to 10 minutes by automating contract creation and contract signing, providing a safe and friendly place to store contracts and compliance documents.

Request a demo to learn more about how you can achieve the same.
Despite being cloud-based and centralized, localized HRIS software doesn't work well for global companies because it doesn't provide separate processes for workers with different employment status from different countries, requiring you to use a separate platform to manage workers from a new country that's not available in your current HRIS.
For example, when onboarding workers from Peru or India, your chosen HRIS solution might require you to upload W-2 or 1099 tax forms because the software is US-oriented. This will likely cause disruption and delays in your onboarding and compliance processes.
The case for a global HR software solution
Implementing a global HR software solution can benefit your company in the following ways:
HR and payroll consolidation for the entire workforce
With a local HR platform, you need to deal with several processes or reporting tools that might not always be consistent, or even compatible, which unnecessarily prolongs and complicates payroll processing, benefits administration, onboarding, and other workflows.
With a single, global HR platform, you have a unified human resource management and payroll system for your entire workforce, regardless of the worker's employment status or country of residence.
Deel built the global HR platform based on first-hand experience with managing international teams. We're our own first customer and relentlessly automate tedious processes to power our distributed team of 2,000 people in 88 countries.
Learn how we saw the need to build DeelHR
.
Saving money on your tech stack
HRIS implementation doesn't need to put a strain on your budget. Smart investment in one, global HR software solution reduces the total cost of your tech stack by tens of thousands of dollars annually, because you don't need to use 16+ separate platforms to manage your global team.
For smaller teams, this can really make a difference, especially with Deel's HR Core product: it's available for free for companies with under 200 people—no setup or monthly fees.
Don't go far for free HR
A better team experience for all your employees, everywhere
You will be able to provide a same-level experience for all your employees across continents and time zones. Separate HR platforms may have different features, support availability, and other variable aspects of employee experience, which can cause dissatisfaction among your team members.
With global HR software, you're sure that you can provide a uniform team experience for all your employees, not allowing technical implications to impact your employee engagement and satisfaction negatively.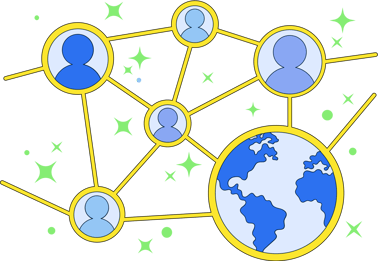 Onboarding fields tailored to each country
Global employment and compliance documentation and processes vary by country, meaning you will need to have different workflows for each country you hire from. These requirements can include:
Time off requests for employees
Onboarding fields (like Social Security Number and similar data)
Benefits for local markets
Contract termination requirements
A localized HRIS platform simply won't offer the fields you need to ensure a compliant process for your international employees, which will cause further complications in your processes. Global HR software offers country-specific workflows so you can manage everyone in one place without obstacles.
Since using Deel HR we decreased the time of onboarding and offboarding from 3 to 5 hours to 3 to 5 minutes. For us, being able to have one place where we pay contractors and manage HR solves a huge problem. It makes things seamless.
David Stepania, Founder, ThirstySprout
Faster access to better insights into your global workforce
Storing and managing employee data in several databases makes it more difficult and time-consuming to extract specific data about a worker or have an at-glance overview of your entire workforce. Lack of data visibility can create difficulties in managing your employees' contracts, headcount planning, ensuring compliance, and more.
All employee data in one place, where you can choose different views of your team (by department, individual worker, employee performance, length of employment, etc.), provide you with better insight into your growth, headcount, onboarding, and more across the company, reducing the need to hire new HR managers.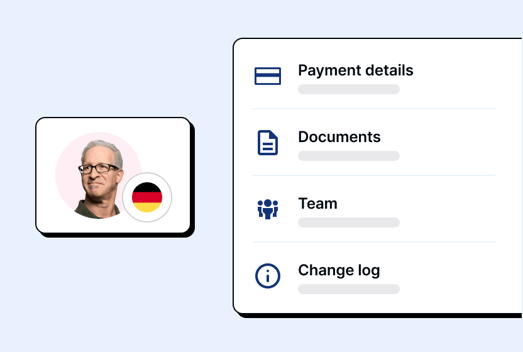 Full compliance no matter where you hire
With multiple HR platforms and in-country legal service providers, it's more challenging to stay on top of your tax deadlines, paperwork, employee benefits and contracts, and other aspects of compliance. Given that in each new country you need to deal with a new set of legal implications, the chance of making an honest mistake increases and your company may risk serious financial penalties or even lawsuits.
A single, global HR platform and a single partner to help you manage compliance in all locations significantly reduce the risk of noncompliance.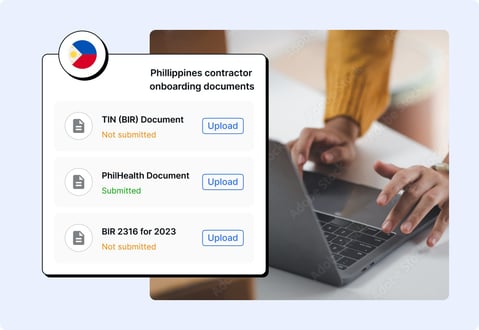 Simple scaling
Opting for a local HRIS when you're still a small team will work for a while, but you'll eventually need to migrate your system to a more comprehensive one. Think about your future business needs: you may have 10 employees from three countries today, but you might end up hiring 100 more from 20 other countries.
Setting up global HRIS software from the start helps you avoid the pain of migration of your entire HR to a new tool and allows you to quickly capture great candidates without thinking if your tech can support their onboarding.
Simplified scaling is one of the top differentiators between Deel and other HRIS solutions.
Most competitors either offer Contractor payments, Employer of Record services, or Global Payroll management. Deel is the only platform that unifies all of those services in one easy-to-use system.
Manage everything, for everyone, in one powerful platform
The best HRIS platform is the one that facilitates your processes and enables your global team to do their best work.
Deel HR enables you to manage contractors, EOR employees, and direct workers, administer equipment and perks for the team, run background checks, run global payroll, ensure full compliance with localized contracts, and so much more—all in one easy-to-use platform with self-service options for your team.
Save money on your tech stack and double your HR team's effectiveness by avoiding the duplicate work of using multiple platforms. If you need guidance on how to select a user-friendly global HRIS, download our guide to choose the best HR management system for your organization.