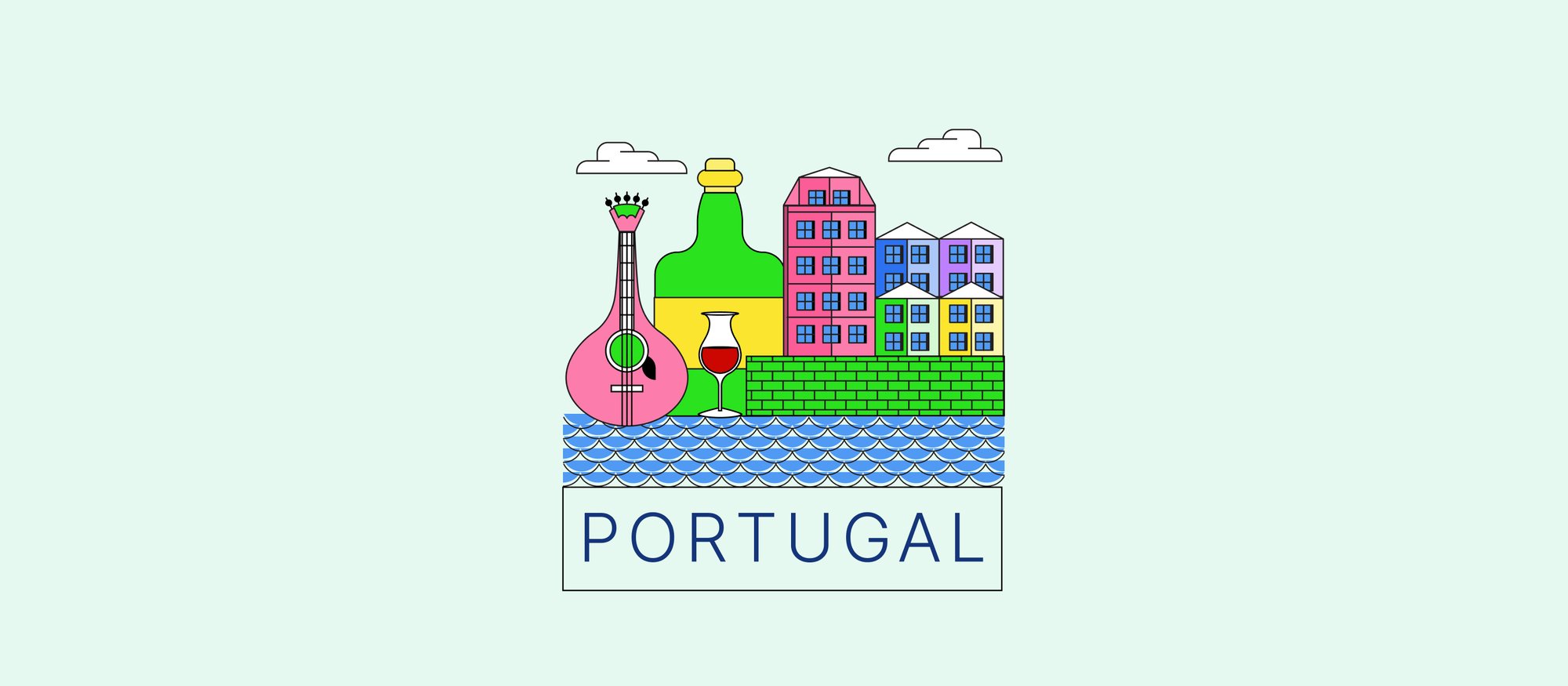 Moving to Portugal: A Guide for Expats and Digital Nomads
Discover everything expats need to know about moving to Portugal, from applying for visas to finding work to embracing the local culture.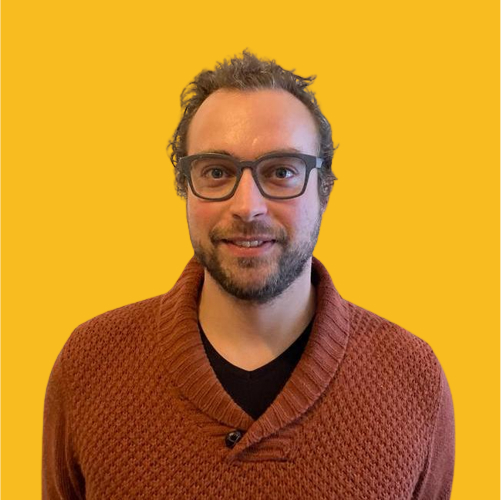 Written by Gabriele Culot
October 19, 2023
Contents
Need help onboarding international talent?

Try Deel
Key takeaways
With its relatively low costs and high quality of life, Portugal has emerged as a popular choice for expats.
Applying for one of the many Portuguese visas and finding jobs calls for thorough research and careful planning.
Deel's step-by-step guide shows you how to effortlessly navigate the Portuguese visa process and settle into your new home.
The number of foreign residents in Portugal has almost doubled in the past five years. Now remote work has become mainstream, more expats and digital nomads move there seeking a more affordable, laid-back way of life.
Portugal has also made it increasingly easier for foreigners to obtain permanent residency or even citizenship. The country is a member of the EU and the Schengen Zone and has the Golden Visa program.
While moving to Portugal can be rewarding, there are obstacles to overcome and pitfalls to avoid. Thorough preparation is key. Our guide takes you through all the necessary steps for the most successful start in Portugal.
Step 1: Prepare your documents
Before you can move to Portugal, ensure you're eligible to stay in the country and apply for a visa. Here's what to consider:
EU countries
If you're from an EU country or Switzerland, you can cross 'getting a visa' off your expat checklist. You're free to live, work, and study wherever you'd like within Portugal.
British citizens who were living in the country before 1st January 2021 can register for residency with the Portuguese border services, Serviço de Estrangeiros e Fronteiras (SEF).
However, no matter where you're from, you have to obtain a residence permit if you intend to stay in the country for longer than 90 days.
Visa types
The Portuguese government offers a range of visas to allow non-EU citizens to enter the country:
Tourist visa: Visit for a maximum of 90 days over a year to get a better sense of the lifestyle and culture
Job seeker visa: Spend up to nine months (with the possibility of extension) looking for jobs in your chosen field. You should have proof you can support yourself financially
Seasonal work visa: Stay in Portugal for up to nine months or the length of your employment contract, whichever comes first. This visa only supports specific industries such as retail, hospitality, and construction
Startup visa: Share your business proposal for the opportunity to launch your business in Portugal
Self-employed visa: Register as a freelancer or

sole trader

with a €7,200 ($7200) application fee
Digital nomad

visa: Work online for up to two years with proof you earn around €3,040 ($3,200) a month and have €36,500 ($38,000) in savings
Residency visa: Apply to stay in Portugal for between one and three years via a Portuguese sponsor. You have to get your residence permit within the first 90 days but you can renew this document for as long as your work contract lasts
D7 visa: Demonstrate you have sufficient means to support yourself via passive income. Retirees are eligible
Portugal golden visa: Invest over €250,000 ($260,000 USD) in Portuguese business to stay indefinitely
Portugal also participates in the EU Blue Card scheme to encourage global mobility. Eligible applicants have to earn at least 1.5 times the national average and have a minimum of five years of experience in their field. It's worth considering because Blue Card Holders can travel anywhere within the European Union.
If you hold a residence permit, immediate family members can apply for a reunification visa to join you. They must be a spouse or dependent family member.
Visa sponsorship
Unless married to a Portuguese citizen, travelers from outside the EU require a legal sponsor to work in the country. The sponsor should be an employer or an employer of record (EOR).
As Portugal prioritizes jobs for EU members, employers have to prove they tried and failed to hire people from these countries.
Essential document checklist
Getting all your paperwork ready ahead of the Portuguese visa application process can help you avoid delays and other complications. Depending on your visa type, these documents may include:
✅ Passport (plus copies): Your travel document should be valid for a minimum of six months beyond your intended stay and contain at least two blank pages
✅ Passport-sized photos: The standard dimensions are 35mm by 45mm and the photo must be no less than six months old
✅ Visa application form: Download, fill in, and sign the application form, adhering to the specific requirements for your visa type
✅ Proof of outbound travel: This document can be a copy of your airline boarding pass or public transport tickets
✅ Insurance documents: Prove you have at least €30,000 ($31,500) in medical coverage for your visit
✅ Accommodation details: You should provide the address where you intend to stay for the duration of your visa
✅ Proof of employment: If you're applying for a work visa, you'll need to show your job offer letter or signed employment contract
✅ Criminal record check: Some visas may require police clearance and fingerprints
✅ Educational certificates: You may need evidence you're qualified to work in your chosen field
✅ Financial records: Many Portuguese visas require proof of sufficient means to demonstrate you won't be a burden on the state
✅ Marriage and birth certificates: If you're relocating with your family, they need these documents to apply for dependent visas
Importance of authenticating and translating documents
Portuguese authorities require you to legalize certain documents. If your country isn't under the Hague Convention, you may have to get your local Portuguese consulate or embassy to authenticate paperwork.
You may also need to translate documents like birth and marriage certificates. Use a professional service that can verify the accuracy of the translation.
Step 2: Manage your finances
Portugal is known among expats for its relatively low cost of living. If you budget well, you could save money while still enjoying a good quality of life. Let's look at what you need to consider:
Cost of living in Portugal
Here's a list of the costs you can expect when living in Portugal:
Renting: A one-bedroom apartment costs around €800 ($850) in big cities and drops to €600 ($630) in smaller cities and towns
Buying property: Real estate is less expensive than in other European countries but has high initial setup costs
Food and drink: Groceries are generally affordable and there's a growing range of white-label products for those on a tight budget. Local restaurants are also inexpensive, costing as little as €15 ($16) for a meal for two
Transport: Gas costs and tolls are comparable with most of Western Europe. To save even more, you can use public transport for around €1.50 ($1.60) one-way
Taxation
When budgeting for your life abroad, consider how much tax you'll have to pay. Portugal has a proportional system so your rate depends on your income bracket. Taxes are subject to change but generally range between 15% and 50%.
Expats may qualify for Portugal's Non-Habitual Residency (NHR) program. If you've not been a resident in the country for the past five years, you can pay a flat rate of 20% on foreign income for up to ten years.
Aside from income tax, you also have to pay council tax known as Imposto Municipal sobre Imóveis (IMI). This tax is usually between 0.3 and 0.5% of the property value but can be as high as 0.8%.
It's also essential to check which authorities you owe tax to. See if Portugal has a treaty with your home country that exempts you from paying double tax and keep yourself updated in case the situation changes.
Banking and currency exchange
There's a choice of local and international banks where you can open a Portuguese account. Note that you'll have to visit a nearby branch and bring proof of identity, address, and employment.
You'll also need your tax number which is called a Número de Identificação Fiscal (NIF) in Portugal. Go to your closest tax office to register for this number before you visit the bank.
Like the rest of the EU, Portugal's official currency is the euro. You can easily exchange money at 'Cambios' or hotels in the major cities.
Step 3: Arrange housing and accommodation
Finding suitable accommodation isn't just a visa requirement but also essential for setting up quickly abroad. Here, we'll look at the housing options in Portugal and what steps you need to take.
Renting vs. buying
As prices are below the EU average, you may consider investing in property. Ensure you have sufficient funds to cover the high upfront costs which include a deposit, transfer tax, and insurance fees.
Properties in Portugal also often require renovation, so you may have to budget for repairs.
If you're only staying for a few years, or unsure where you want to live in Portugal, renting may be a more suitable option. If you're going to Portugal over the summer months when there's a higher demand for accommodation, especially in popular places like Faro, Azores, and Madeira, make sure you book your accommodation much ahead.
Finding suitable housing
Portugal offers a wide range of both modern apartment blocks and older, more traditional buildings. The tradeoff for a rustic home is you may have more plumbing and electricity problems due to the outdated systems.
Searches on local sites like Imovirtual, Idealista, and CasoSapo to browse properties. You can search by accommodation type, budget, and location.
It's incredibly easy to find accommodations tailored to digital nomads: strong internet, clean and modern furniture, and everything you might need for short or long-term rentals. Landlords often target this demographic, making it easy to negotiate and find your perfect place.
Lala Menezes Silva, Global Mobility Partner, Deel
Once you've decided on a property, read the lease agreement thoroughly. The contract should include:
A description of the accommodation
How much rent you'll pay
Any security deposits (usually equivalent to two months' rent)
The term of the lease (typically a year)
Your responsibility toward the property
Whether pets are allowed


Praia da Galé - Fontainhas in Portugal, photo by Lala Menezes, Global Mobility Partner at Deel
Step 4: Consider career opportunities and working arrangements
Finding work in Portugal can be challenging—one in three expats say they're unhappy with the job market. Yet, moving to the country for work is likely to pay off in the long term as 78% say their income supports their desired lifestyle. You can also work remotely and apply for a digital nomad visa.
In this section, we'll discuss how to overcome hurdles when exploring career opportunities and applying for jobs in Portugal.
Job market overview
Research industry trends in Portugal to see what roles companies are hiring for. Global platforms like LinkedIn and Indeed can help or you can check studies like the European Centre for the Development of Vocational Training (CEDEFOP). The 2023 report says that administration and personal care workers are currently most in demand in Portugal.
You can also use industry-specific, local sites like ITJobs, TuriJobs, and Expresso Emprego to narrow down your search. As Portugal is a tourist hot spot, there are often jobs in hospitality, restaurants, and travel.
Be aware that many positions require you to speak Portuguese. If you're not fluent, search for employers that don't require language proficiency using sites like English Jobs and Europe Language Jobs.
Understanding work culture in Portugal
Unlike many countries, Portugal places less emphasis on efficiency and more on building long-term relationships with clients and partners. Arrange face-to-face meetings instead of sending messages or relying on online calls. It's also customary to bring clientele and partners a personalized gift.
Although Portugal has a distinct business culture, its working hours are similar to many other European countries. Employees typically work from 9 am to 6 pm with an hour-long break on Monday through to Friday.
Step 5: Organize healthcare and education
With Portuguese residency, you gain access to the country's robust public healthcare and education system. There are various options to explore according to your needs, preferences, and budget.
Healthcare system in Portugal
All residents may use the national healthcare service known as the Serviço Nacional de Saúde (SNS) in Portugal. The quality of care is generally high and the World Health Organization (WHO) ranked the country 12th in its global listings. There are small fees for consults, tests, and prescription services.
Private healthcare is also widely available and affordable throughout Portugal. Doctors in private practice typically work in public hospitals in separate departments. You can arrange to see them directly or get referred via your regular doctor.
When considering whether to use public or private healthcare, note that many residents are still on the waiting list to get a doctor. Getting private health insurance gives you immediate access to a general practitioner and specialist treatments.
Education options in Portugal
Similar to healthcare, all expat children have access to Portugal's public and private schools. Full-time education is mandatory for anyone between the ages of six and 18 but there are numerous options. You can choose between public schools, faith-based private schools, and international schools, or even homeschool your child.
For higher education, Portugal has many high-ranking institutions such as the universities of Lisbon, Porto, and Coimbra. Fees start at around €500 ($520) per year for EU citizens but range from €3000 to €5000 ($3150 to $5300) for non-EU residents. It's worth considering Portuguese citizenship if you reach this point to save costs.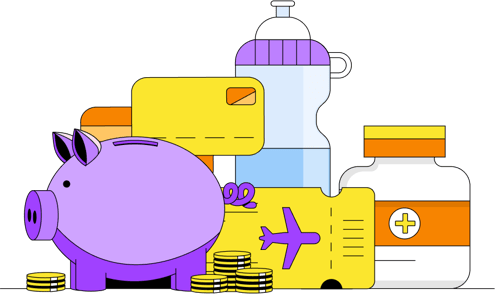 Step 6: Ensure your safety
Although Portugal has a very low crime rate, there are still risks. Tourist areas like the Algarve and Cascais attract thieves like pickpockets and bag snatchers. There are also some instances of burglaries and car thefts but violent crime is relatively rare.
If you encounter any problems, you can call the Portuguese emergency service on 112 or your country's embassy.
In recent years, the number of heat waves and forest fires has also risen. Invest in air conditioning and purification to keep yourself safe and comfortable during the summer months. If you have any concerns, you can call the dedicated number for forest fires at 117.
I typically felt safe wherever I've been in Portugal, even late at night. I'm a bit more cautious when in the Cais do Sodré/Pink Street area at night, but I've never felt in danger. This is a significant difference, especially coming from Latin America, and one of the main reasons I love Portugal!
Lala Menezes Silva, Global Mobility Partner, Deel
Step 7: Immerse yourself in Portuguese culture
Understanding Portugal's distinct customs and traditions will help you adapt to expat life there.
Relationship with Spain: Although Portugal shares a border with Spain, both countries consider their culture to be unique
Dress code: Portuguese people dress modestly and value style. Avoid wearing beach clothes or going barefoot in public
Cafes: Like Italy and France, Portugal has a strong cafe culture and locals can spend large parts of the day drinking coffee outdoors
Folklore: Portugal has a long history of fado, which is a kind of folk music and dance often performed in local bars
Discover a warm welcome in Portugal
From Lisbon to the Algarve Region, Portugal is a great place for expats. You can benefit from the relatively low cost of living, laid-back lifestyle, and vibrant local culture.
If you're considering a move to Portugal, careful research and planning can ensure a smooth relocation. For extra support, Deel can guide organizations and their employees through the visa application process and help them shop for insurance plans.
Discover how Deel can help you obtain a Portuguese digital nomad visa or explore the Deel blog for more information on relocating abroad.