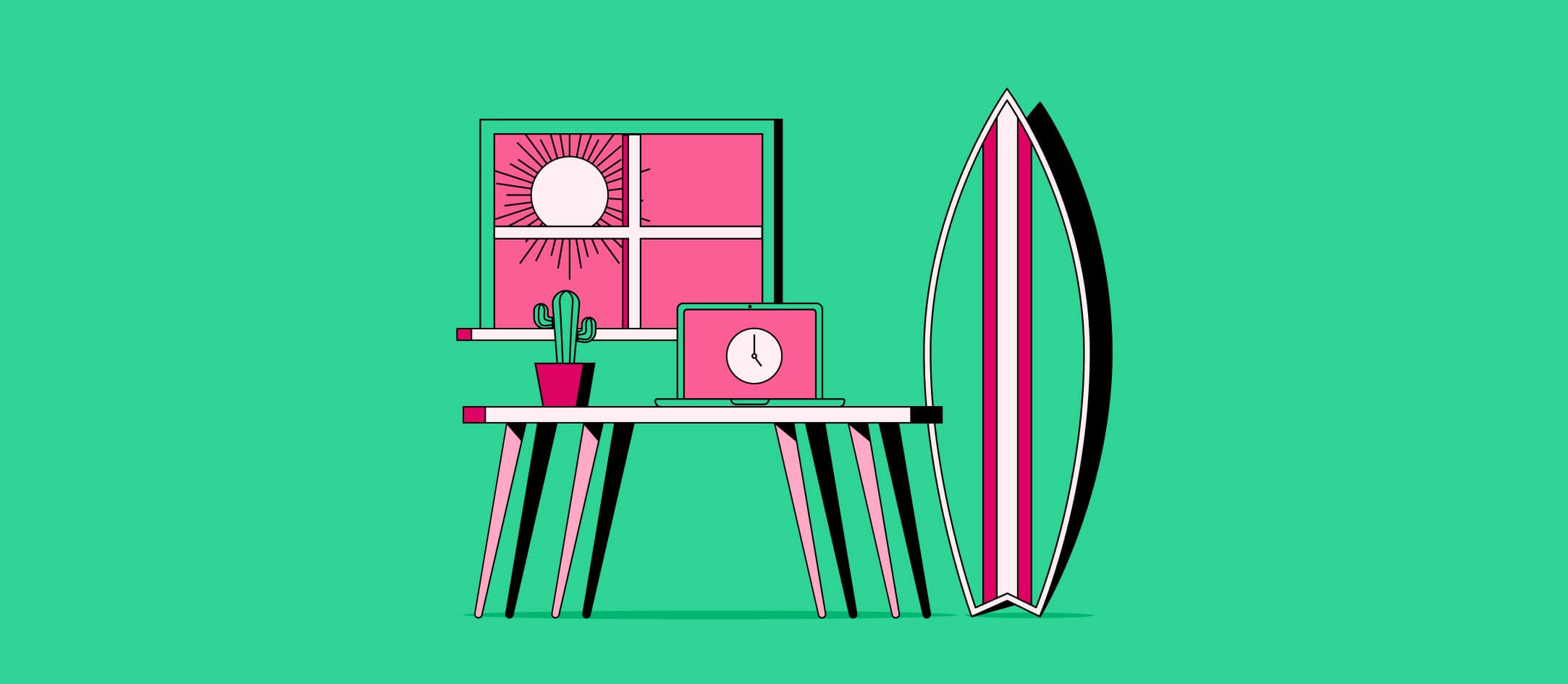 Onboarding Checklist: Optimize your onboarding process using an HRIS
HRIS platforms simplify new hire onboarding to increase engagement and accelerate ramp-up. Use this onboarding checklist to optimize your onboarding process using an HRIS and make a great first impression.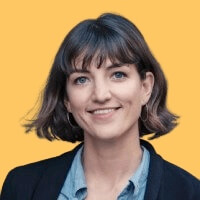 Written by Jemima Owen-Jones
September 17, 2021
Contents
Need help onboarding international talent?

Try Deel
Key takeaways:
Effective onboarding is crucial to the success of any growing organization. It's even more essential in distributed, remote, and asynchronous work environments, where communicating company culture, values, and expectations is done from a distance.
Onboarding with a global HRIS is the most efficient way to get new hires up to speed. It can shorten learning times, improve company culture, increase productivity and employee retention, and build trust.
For a comprehensive new hire onboarding checklist template, check out our guide to onboarding an asynchronous worker.
A human resources information system (HRIS) is a software solution to improve core HR functions and workforce management. HR teams use HRIS systems to build simplified and successful onboarding programs that enhance employee engagement, retention, and experience.

Before jumping into the onboarding checklist, here's a quick overview of tech's role in onboarding and what you should look for when selecting future tech.
The role of tech in onboarding
Technology and data can simplify onboarding in both asynchronous and in-person work environments and make your new hires feel more confident about joining your organization.

Below are the six qualities to consider when choosing HR tech:
Data security
As you scope new tools to adopt in your onboarding process, you first need to consider the security of data management. The right people will need access to private information when necessary, but this shouldn't be widely available to all.

Compliance is essential here because if your organization operates across several countries, you'll need tech that provides a standard level of security that complies with varying GDPR requirements worldwide.
Automation
Your tech must also automate collaboration across organizational functions to help you avoid manual communication and micromanagement and provide greater autonomy and flexibility.
Automation can include the following:
Send and collect new hire paperwork
Timed messages
Project reminders
Step completion
Progress updates
Workflows


Intelligence
You want to ensure your tech system provides intelligence that guides you to make the best business decisions with the least operational and experiential risk. Naturally, there's no way to eliminate all risks. A little bit of risk is involved in every decision made across any program functionality process. But intelligence can help to minimize risk.
Experience
Next, you must determine which tech will provide the best experience to the end user and those executing on the backend. Technology that prioritizes user experience provides teams with confidence within the onboarding process. It ensures that the company works towards the best business practices to set a new standard as an industry leader.
Root cause analysis
Your tech should help you identify hiccups in the onboarding process so you can make improvements. For example, maybe there wasn't enough lead time for the new hire to receive their calendar invite, so they could not attend a meeting. Your tech should enable you to review a history of events in your automation to help you determine why that incident occurred so you can improve.
Program access mapping
The final quality to look out for in your tech is how it helps you map out access points for the different roles across the organization. How do these roles interact with the systems you use? For example, someone might need to provide a physical access key to a building or access to a program or software. Your tech should help map those access points with your IT partner to create a standardized and repeatable process.
Program access mapping is essential if you ever consider applying for a SOC2 certification, as the auditors will look at the history of your procedures and the people involved.
If you're looking for a new HRIS, check out
A Buyer's Guide to HRIS: How to Find an HRIS Built for the Future.
HRIS onboarding checklist
The following checklist will help you create speed to ramp up within the onboarding experience using an HRIS platform.
Stage one: Plan and design
The following checks will set you up for success when planning and designing your onboarding program with an HRIS.
Define requirements, current state, and future expectations

First, you need to tackle planning and design. What are you looking for from this new onboarding program and functionality? What gaps have you identified between your current onboarding process and future program? Knowing the answers to these questions will help you make a solid onboarding plan.
Identify key stakeholders and users

Typically this involves working with your IT department to provide admin access to different programs so new hires can execute within their function. Access must occur within the first week of onboarding so new hires can familiarize themselves with the programs they'll use daily and prevent delays.

If you need to provide equipment, ensure clear communication around when new hires can expect to receive their equipment and that it arrives ahead of their start date, so they're ready to begin their new job.

Need an equipment provider? We've

partnered with Hofy

to provide remote employees and contractors with the right equipment wherever they are in just a few clicks.
Forecast impacts and limitations

Next, you should identify your onboarding program's impact on the experience after the hands-off. For example, how will you transition new team members from day one orientation to managerial and team relationships, company policies, procedures, and cultural norms?

This is also an excellent time to determine your onboarding process's limitations. Perhaps the limitation is the scope of your tech stack or the headcount dedicated to the onboarding process. Knowing where your process could fall short will help you prioritize during the build.
Determine success metrics
Next on the to-do list is to determine your success metrics to understand whether you've successfully executed your onboarding objectives and if your new hires are getting the most value from their experience.

Onboarding metrics and KPIs to track performance can include the following:
Retention rate
Engagement rate
Completion rate
Feature adoption rate
Activation rate
Number of onboarding support tickets per day


Arrange teams and tools to optimize impact and tracking

The last check in the plan and design phase is to arrange your teams which involves communicating the role each team member will play within the onboarding program and their cross-functional impact. You should also explain the tools you plan to track and optimize that impact.
Stage two: Develop and test
The following checks will help you develop and test what the onboarding program will look like at this stage.
Create a high-level experience map

A high-level experience map will help you ascertain how you indent every new hire to work through each step of the onboarding process. When can the new hire escalate to the next stage? Who do they need to meet with? What onboarding tasks must they complete?

Carefully planning the process will help new hires ramp up faster and familiarize them with the company culture, company policies and procedures, employee handbook, and overarching team structure.

Mapping also helps streamline the onboarding process for the broader team since everyone involved will know what's coming up next and can plan their schedule accordingly.
Research norms and differentiators

Throughout the new hires' onboarding journey, it's wise to communicate the norms and differentiators of your organization. This information will help new hires understand their niche and how they can drive the business strategy forward. As a result, new hires will be more engaged throughout onboarding and the rest of their lifecycle at the company.

When creating your onboarding program, incorporate the overarching company goals. You want new hires to:
Understanding the greater global market
Create baseline knowledge of the different teams and how they work together
Outline how the individual impacts the strategy and outcomes


Having these objectives mapped out from day one will help new employees and contractors navigate the company's micro and macro environment. This information will help them understand their impact on a personal level from the employee's first day of their new role.
Mock trial the experience, tools, and automation and get early feedback

During the development process, it's a good idea to conduct a mock onboarding. Ask some newer team members to undergo a mock onboarding to understand their experience of the processes, tools, and automation involved. Use this early feedback to smooth out any rough edges.
Stage three: Launch and feedback
The following checks will help you identify any shortcomings following the launch.
Communicate widely and tailor to learning styles

At this point, we're ready to launch, so you must communicate effectively to ensure those involved are prepared. Ensure teams know their responsibilities and expectations and that you've tailored learning materials to different learning styles for better adoption and absorption. Visual learners may benefit from videos, slides, and imagery, while others may benefit from audio or interactive resources.


Collect feedback and translate it into data (NPS)
At this point, we want to collect more feedback and translate it into data. Reliable data will allow you to make quick, actionable decisions that drive foundational impact.

This is a great time to obtain an NPS (net promoter score) to gauge the new hire's onboarding experience. Requesting an NPS survey at the end of the new hires' first week, first month, first quarter, and the first year will provide a clear idea of how they feel they are developing during that time frame.
For example, the NPS survey can determine whether the new hire has sufficient support and resources to self-serve during the onboarding and whether you need to include anything else to help push the initiative forward.
In addition to surveys, interviews, and check-in meetings are excellent ways for hiring managers to obtain qualitative feedback and touch base with their new hires.

Top tip: Managers should collate frequently asked questions (FAQs) from new hires to build a list of standardized answers you can share during onboarding.
Stage four: Reiterate
The following checks will help you optimize your onboarding process.
Interpret feedback

Next, you need to digest and interpret the feedback to understand what's working well and what isn't.
Adjust low-barrier functionality
Scope priorities and immediately revise the processes requiring low cost and time investment.
If something requires more structural reorganization that involves more significant spending or involvement, open the discussion to a wider group for additional feedback and advice before creating a long-term plan.
To learn more about how using an HRIS is a critical enabler of success, check out our webinar:
Simplify onboarding and increase employee engagement using an HRIS
.
Streamline onboarding with Deel HR
Deel HR
is a global-first HRIS that enables you to manage your entire global workforce—EOR employees, direct employees, and independent contractors—in one powerful platform. Instead of using multiple platforms to manage your global workforce, Deel HR covers everything for everyone:
Easy onboarding that covers equipment, workspaces, background checks, localized contracts, benefits administration, and app provisioning
Consolidated people management that keeps expenses, time off, documents, visa procurement and eligibility, and your entire people directory in one place
Visual reporting for headcount planning, retention, global costs, and payroll to clearly understand the health of your entire organization
Deel Engage plugins for PTO, Pulse Surveys, Org Charts (feature coming soon), Referrals, One-on-Ones, and more to help you track and increase engagement and employee satisfaction


We're offering Deel HR free to companies with up to 200 workers— without setup fees or monthly costs — to empower scaling teams. Request a demo to see Deel HR in action.