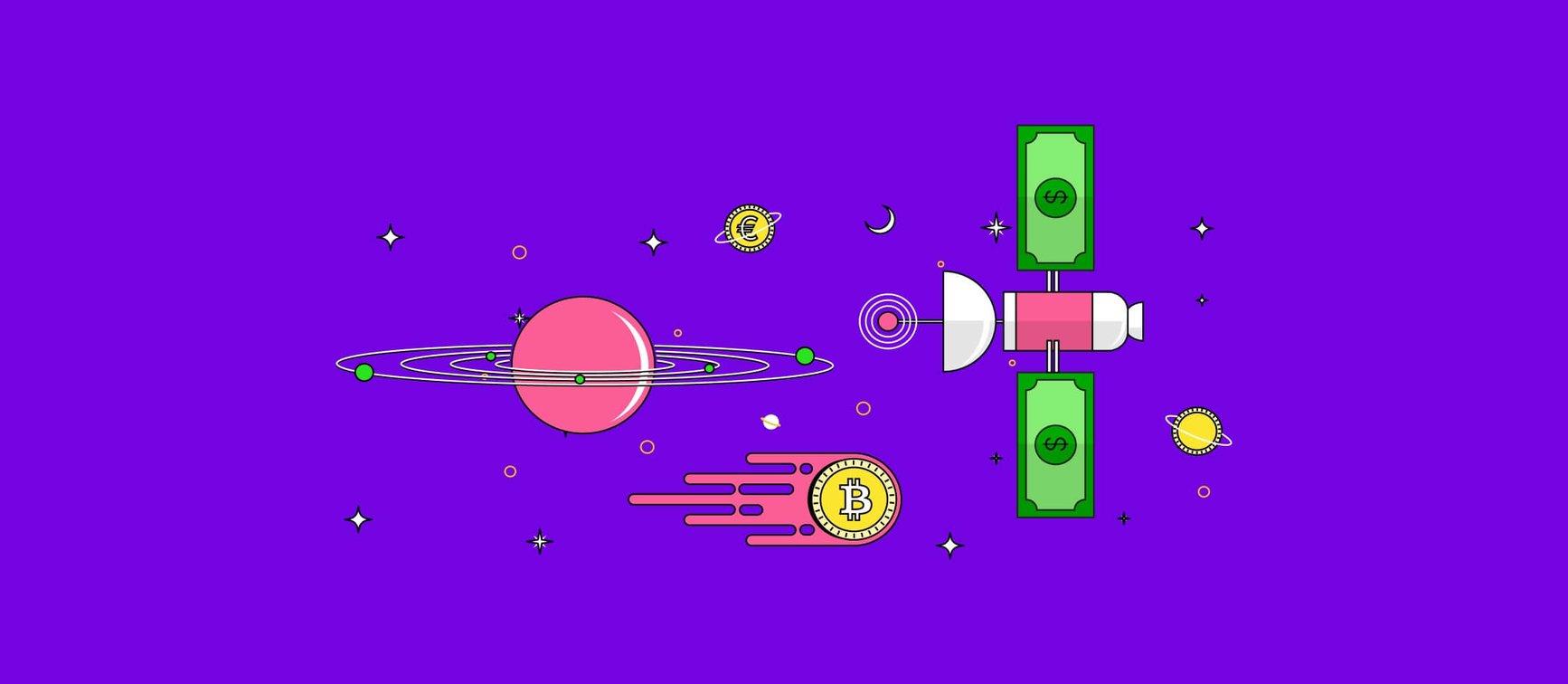 How to Process Payroll: Payroll Processing Explained
Payroll processing is an essential business task that has to be done timely and correctly. It includes several complex tasks, legal requirements, and obligations. Read all about how to process payroll.
Written by Anja Simic
August 12, 2021
Contents
Need help onboarding international talent?

Try Deel
Knowing how to process payroll is a crucial skill for every small business owner. In larger companies, there is usually an entire department dedicated only to payroll processing. However, having at least a general idea about how payroll works is important for almost anyone in the company. On the other hand, employees should be aware of the payroll processing behind the scenes before receiving their wages or salaries. It is undoubtedly important knowledge to have, so let's make sure you are well informed and educated on all things considering payroll.
What is payroll processing?
To ensure your employees are paid on time, and all of your legal obligations are met, your payroll processing needs to be impeccable. It should consist of all the steps necessary for proper payroll management - with all the necessary information, tasks, forms, and people responsible.
Creating a strict payroll process is no small feat. However, once it's done, every other payroll payment becomes much more manageable. It also helps when you train new employees, incorporate new hires, or include some changes.
First, you must create a detailed procedure that is easy to understand and includes all the data that you will need. We've broken down the process into several steps, so let's get started!
Six necessary steps to process payroll
Let's assume you, as of right now, know little about payroll. In these concrete and actionable steps, we'll help you create a payroll system that is up-to-date, relevant, and easy to use. Although usually done by human resources, an accountant or even the head of finance might be in charge of it in smaller companies.
Regardless of the size and industry of your business, the steps will remain the same. This is because the legal obligations towards the IRS are more or less universal for everyone doing business in the United States.
Gather all the relevant information
Before you even begin thinking about processing payroll, you need to gather all the necessary legal information. Here's a rundown of the required data:
Employer identification number (TIN)
Local tax ID
State tax ID
Your first step in processing payroll is acquiring an EIN. It is a unique, nine-digit identification number that the IRS assigns to businesses. It functions as a business's social security number, and distributing payroll is impossible without it. The other IDs that are obligatory can be issued only by the local and state governments.
Keep in mind you can only make tax deposits for businesses using the Electronic Federal Tax Payment System (EFTPS). If you choose to pay via credit card, you might have to pay some fees, while direct deposit doesn't charge any extra cost.
Once you've gathered these numbers, you need to move on to the employee's tax information and accompanying tax forms. You should collect their EIN (Employee's Identification Number), as well as their Social Security Number (SSN). When it comes to filing tax forms, you should prepare a W-4 Form, as well as Form I-9 for each new employee.
A Form W-4 is also known as Employee's Withholding Certificate. It is the employee's obligation to fill it out, as it is used to estimate the amount that will be withheld from their payroll. On the other hand, I-9, known as Employment Eligibility Verification, needs to be filled out by both parties.
This would also be a good time to discuss their retirement plans and potential wage garnishments. The state, IRS, or even private organizations are entitled to garnish employee's wages in order to collect an unpaid debt. Several possible debts can be collected this way:
Spousal or child support
Federal or state tax levy
Creditor garnishment
Student loans
Since many employees aren't aware of how an employee's paycheck is calculated, you could educate them about all the necessary tax withholding, so it won't come as a surprise later on. And if you have hourly employees, make sure they are aware that you will be using time-cards or other record-keeping methods.
This would also be a good time to check your employees' statuses and how many hours they work. This is important for the salary calculation, but just that. Small employers (SE) and Applicable Large Employers (ALE) don't have the same obligations towards their employees. According to the Affordable Care Act (ACA), if you have more than 50 full-time or full-time equivalent employees, you are considered an ALE, and you are required to offer health insurance to every full-time employee.
If you are interested in learning more about this topic, our detailed guide can help you resolve any doubts you might have. ‍
Choose a payroll schedule and method of payment
When it comes to payroll frequency, there are several options. There are four most common options: monthly, semimonthly, biweekly and weekly. You can choose a schedule that works best for your business, set up paydays, and inform your workers in advance. Before you set up a payroll calendar, be mindful of your cash flow and other important expenses, such as annual tax filings, utilities, and rent.
Another critical decision you have to make is the way you will distribute salaries. Paper checks have been replaced by direct deposits that allow employers to control the cash flow better. They are also beneficial for the employee since they can access their earnings more easily.
Calculate each employee's gross pay
The accounting part of the payroll process starts here. Up to this point, it was all about data and decisions. So, first, you need to decide if you will employ salaried workers or pay your employees at an hourly rate. If the latter is true, you will need to calculate their earnings for every pay period. Since it will probably vary, you will have to be mindful not to make any mistakes with employee wages.
You should start by checking the timesheets, their standard, and overtime hours, and then multiply it with the rate you've previously agreed upon. Keep in mind that there are exempt and non-exempt employees, that not everyone is eligible for overtime, and that overtime pay has a higher pay rate than regular hours do. When you are running payroll, all of these little details need to be taken care of so you are not facing compliance issues.
The remuneration for your employees shouldn't consist only of base pay. For some positions, it never does - sales agents, for example. Regardless of the type of work your employees are doing, there is much more you can offer them. When it comes to direct compensation, in addition to the base pay, you can offer them bonuses, commissions, profit share, merit pay, and even incentives. You need to have all of this in mind when distributing payroll. You can read all about in our article about different types of employee compensation.
Calculate salary deductions for each employee
This is, undoubtedly, the most delicate and time-consuming part for everyone responsible for running payroll. All of the data that you gathered up to this point will help you determine, for each employee individually, what the deductions are that have to be made. Although every case is different, these are some of the most common deductions that almost every employee has:
Federal income tax
Social security tax
State taxes and local taxes
Medicare taxes
We should also mention here that the payroll taxes covered by the Federal Insurance Contributions Act (FICA)- medicare and social security contributions, are an obligation of both employer and employee, so make sure to include that in your calculations. The FICA tax rate is 15.3% of the employee's pay - 12.4% for Social Security and 2.9% for Medicare.
On the other hand, FUTA, Federal Unemployment Tax, only applies to employers, which means it isn't a payroll deduction. However, it is still an obligation for the employer. You are obligated to pay this tax if you paid more than $1,500 during one quarter to employees. Another condition is if you had at least one employee for 20 weeks during a calendar year. There is also a SUTA, State Unemployment tax, which fits the same category.
Did you know that both the salary or wages you pay your employees and your portion of the FICA tax are deductible expenses for the business? On your annual tax return, you can claim this deductible.
In addition to the necessary obligations to comply with local and state laws, there are some voluntary payments and pay deductions your employee could ask for, such as a contribution to their pension fund.
If you've opted for hiring independent contractors instead of full-time workers, the payment process is much simpler. You have fewer obligations towards the state and towards them, and you have a wider variety of payment methods available to you. It is recommended that you sign a written contract to outline all the important details about fees, amount, and deadlines, so you can be on the same page. For a more detailed overview, head over to our blog post about how to pay independent contractors.
Distribute payments to your employees
After gross pay has been calculated and all the deductions have been made, what is left is the employee's net pay. This is the actual amount that you will distribute to your workers through direct deposits to their bank accounts or paper checks, following an already established payroll schedule.
In addition to these two options, there are other ways to deposit salaries that have risen in popularity lately. One of the most popular ones is a digital wallet. There are many options you can choose to deposit employee's pay, and they can manage their earnings digitally from anywhere.
Keep meticulous payroll records
When it comes to payroll information, you need to keep track of everything - tax returns, time tracking sheets, employee information, and pay stubs. If there is any payment dispute, it is the company's responsibility to provide detailed proof that they haven't made any mistake. This kind of record-keeping also helps track historical data, train new employees, and organize payments for new hires. It also saves up a lot of employee time, as well as the company's resources.
If you want to learn more about typical payroll mistakes, read here about the most common ones and how to avoid them.
Could you benefit from an automated payroll service?
In short, yes. But let us explain to you how. Since processing payroll can be one of the most daunting tasks in owning an enterprise, implementing payroll software can significantly improve this process. For example, you can automate tax payments, increase the level of security of employee information and make the entire process much quicker. However, even if you know how to do every task, it is still a time-consuming endeavor that can have serious consequences if done incorrectly.
Before you choose payroll software, make sure that you choose what fits best your own business, needs, methods, and schedule of payments. Also, keep in mind your future plans, the projected number of employees, whether or not you will be expanding internationally or hire freelance workers. Finally, it will take some time to migrate all your data and learn to use a payroll service, so do thorough research before committing to a provider.
Let Deel handle your payroll hassle-free
If you choose a service provider such as Deel, you get even more for your money's worth. In addition to a faster, more secure process that is risk-free for your company, you also get access to many useful resources that can help you and your business.
Not every payroll provider can help you run payroll from A to Z, calculate all deductions and obligations, distribute payments to your workers using different payment methods and equip you with vast and useful knowledge. Improve your business by outsourcing essential tasks that don't bring you value and focus on things that matter.
Deel can take care of the rest. Read more about how Deel works or book a demo to see how we can help you and your team grow.