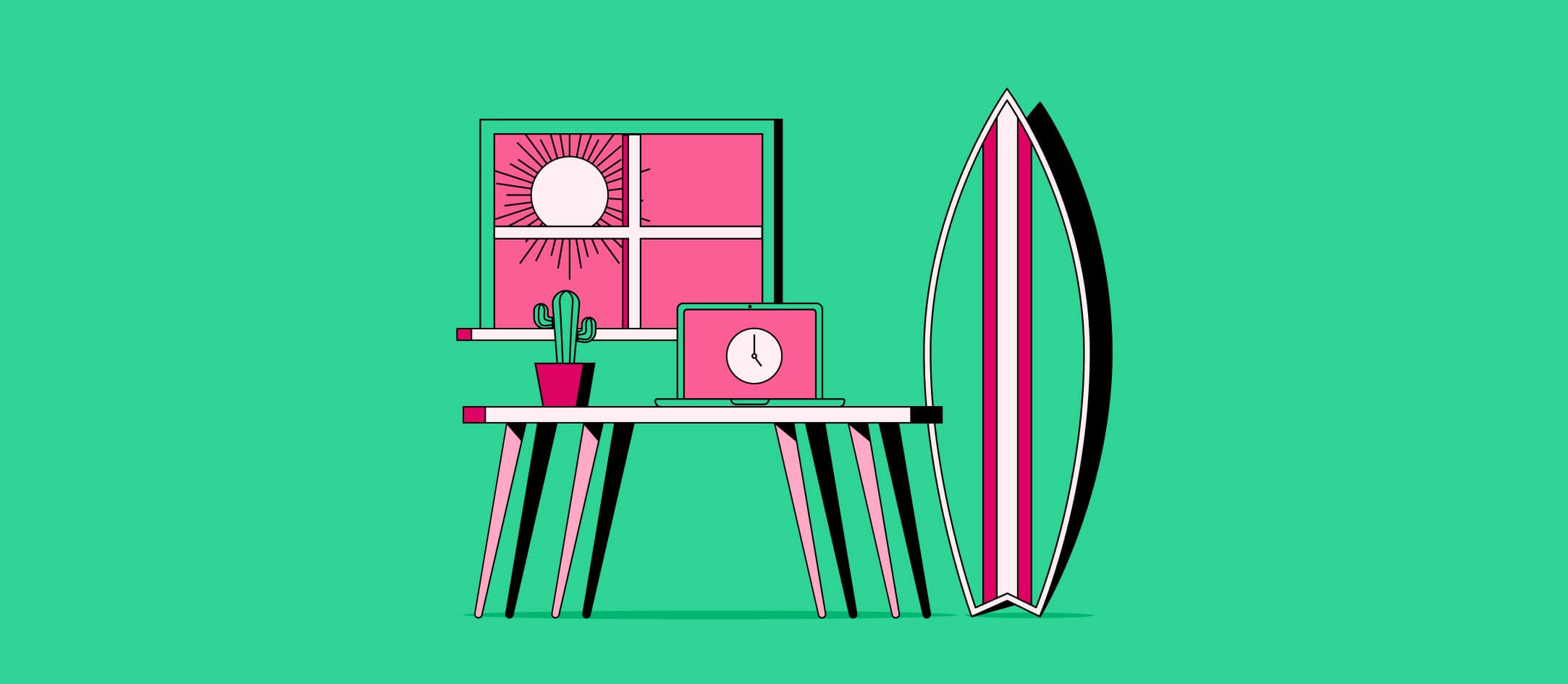 How to Register as a Sole Trader in Saint Vincent and the Grenadines
Learn about registering as a sole trader (sole proprietor) in Zambia: the process, required documents, as well as the taxation system in this country.
Written by Anja Simic
August 12, 2021
Contents
Need help onboarding international talent?

Try Deel
Saint Vincent and the Grenadines is an island country in the Caribbean sea. Kingstown is the capital and main port, and English is the official language. Its economy is lower-middle-income, and the most important sector is agriculture, dominated by banana production. The development of the tourist industry has also affected the growth in the services sector. Most people who want to start their own business in this tropical paradise choose to operate as sole traders. This form is the most suitable for starters, as it can expand and later be registered as LLC.
Disclaimer: Be aware that this article is not a substitute for legal advice. Please always check official websites or seek legal advice before you take action.
Sole trader in Saint Vincent and the Grenadines
A sole trader or proprietorship is a business formed and owned by an individual. It is easy to establish and run, unlike other, more complex forms. The law does not distinguish the business from its owner. Being run by only one person, this form is flexible to the changing business environment, as there is only one decision-maker. The liability of a sole trader is unlimited, which means that you are responsible for all the assets and debts of your business, and you're operating it with all your fortune.
To operate as a sole trader (proprietorship), you must register with the authorities first. Business registration in St. Vincent and the Grenadines consists of three parts.
Business Name Registration
If you want to carry on business under any name which is not your legal name, you are required to register the business name within 14 days after the start of business. For example, if your name is Alex Johnson and you operate business as Alex Johnson or A. J, you are not required to register the business name. However, if you wish to operate under the name Alex Johnson Associates or any other name, not including your given name, you have to register with the Commerce and Intellectual Property Office (CIPO). The Office is located at Granby Street in Kingstown. The documents required for registration include:
Business name;
General nature of business;
Address of the principal place of business;
First name and surname, residential address, occupation, and nationality (where an individual has more than one nationality, the original nationality must also be stated).
The registration fee costs $250.00. If the application meets the requirements, you will be issued a Certificate of Registration within two working days.
Trader's License
This license allows you to conduct trade legally. It is paid annually and expires on the 31st of December, each year irrespective of the month it was issued. The payment of a trader's license depends on the value of the present stock value, and it varies from $20 and $1.000.
The Ministry of Foreign Affairs and Foreign Trade is in charge of this registration, and it is located on the 3rd Floor of the Administrative Centre on Bay Street, Kingstown.
VAT Registration
If you're making gross sales of $120,000 annually or $10,000 per month, you are required to register for VAT. The registration is done with the Ministry of Finance, which is located on the 1st Floor of the Administrative Building (Financial Complex) in Kingstown.
The standard VAT rate in St.Vincent and the Grenadines stands at 15%.
If you're looking to add independent contractors in Saint Vincent and the Grenadines to your team, check out this page to learn all you need to know.