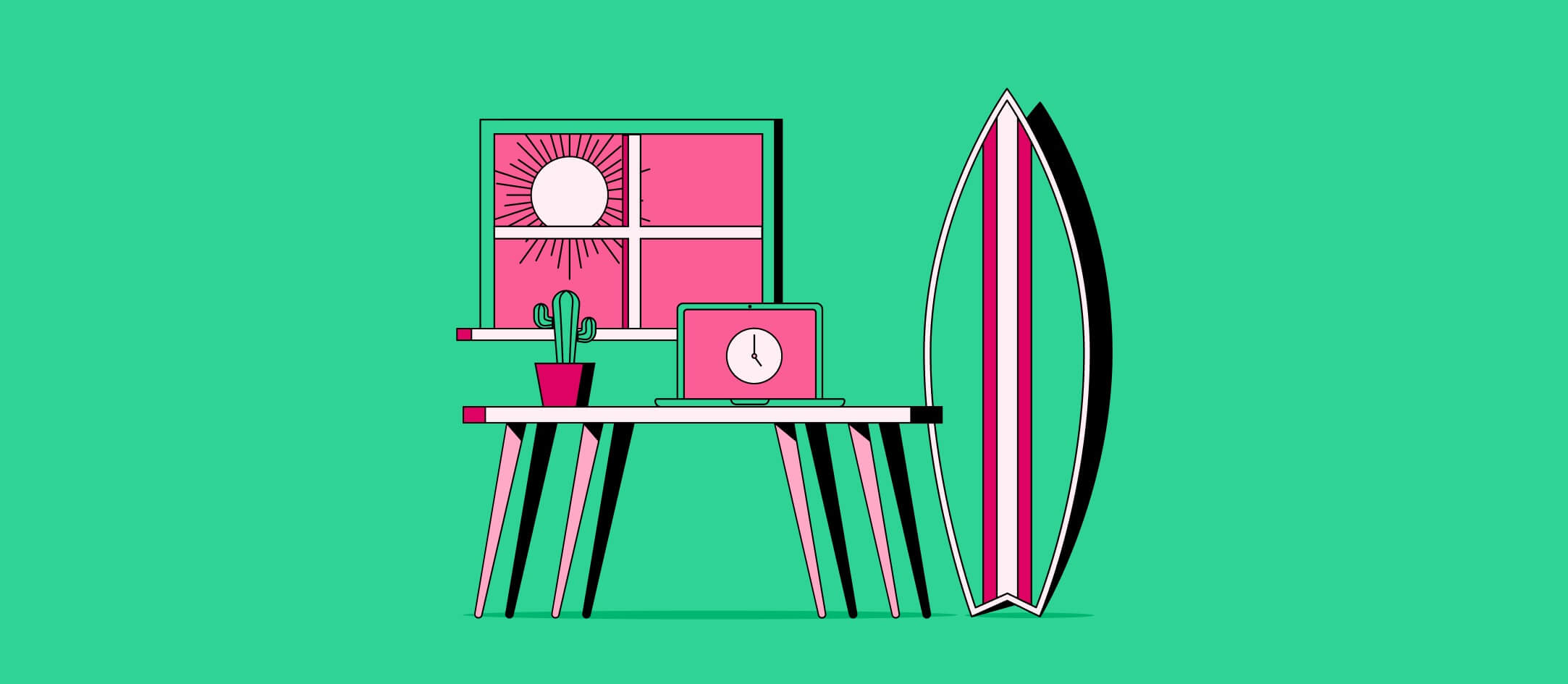 How to Register as a Sole Trader in Sao Tome & Principe
Learn how to register as a sole trader (sole owner, Sociedades Unipessoais Por Quotas) in Sao Tome and Principe.
Written by Anja Simic
August 12, 2021
Contents
Need help onboarding international talent?

Try Deel
The Democratic Republic of São Tomé and Príncipe consists of two island chains around the islands of São Tomé and Príncipe. The archipelago is situated about 150 miles off the northwestern coast of Gabon. Sao Tome is the capital city of this country and home to the better part of its 223,000 citizens. Portuguese is the official language in Sao Tome and Principe, and the currency is Sao Tome/Principe Dobra or STN (22,800 STN ~ 1 USD).
Disclaimer: Be aware that this article is not a substitute for legal advice. Please always check official websites or seek legal advice before you take action.
A sole trader (owner) in Sao Tome and Principe
In Sao Tome & Principe, sole owners do not have unlimited liability for their company, but they must vouch for the capital of their company in various ways. Sociedades unipessoais por quotas (Single ownership by share) entails:
A single partner;
The partner can be both a natural and a legal person;
The minimum share capital mustn't be lower than 20,000 STN;
Capital can be vouched for in cash or in bonds;
The sole partner is jointly and severally liable for the entries agreed in the company's Bylaws;
Only social heritage accounts for society's debts;
The company name must be added 'Unipessoal, Limitada' or 'Unipessoal, Lda.'.
Registration process
In Sao Tome and Principe, it is mandatory to register your company, no matter its legal status. Applications for company registration can be submitted, mostly in person, to Guiché Único with the Ministry of Justice, Public Administration and Parliamentary Affairs.
Reserve the company name
A sole owner looking to register their business must find a unique name for their company and must check whether the name has not already been claimed. Pay the registration fee of STN 5,150
Register the company and obtain a taxpayer identification number
The documents needed for the registration:
Completed application form
Certificate vouching for the uniqueness of the company name (issued by Guiché Único)
A signed copy of the company's by-laws (the Guiché Único can provide model by-laws or the sole owner can use their own);
Proof of payment of the single company incorporation fee;
Identification document (Passport and a valid ID for foreigners) of the person responsible or, in case the incorporation is done by a representative, the power of attorney.
Upon receiving a new application, the Guiché Único will prepare a notice of incorporation, a certificate of company registration, and a tax identification number. All of these documents will be provided by the Guiché Único once a company is incorporated.
Obtaining special company books
All companies must keep mandatory books. Some of those books (like the board of director's books) must be verified and stamped by the Ministry of Finance.
Declaring the company's start of operations
Once it has received proof of incorporation from GU, a company must notify the Tax Authorities (Direcção dos Impostos) that it will start its activity. A company must submit a declaration of the start of operations (declaração de início de actividades) at least 15 days before it starts operating.
Registering the employer and employees for Social Security
If a sole owner wants to hire people to help run their business, they must register their employees with the Social Security Authority within 30 days of tax registration.