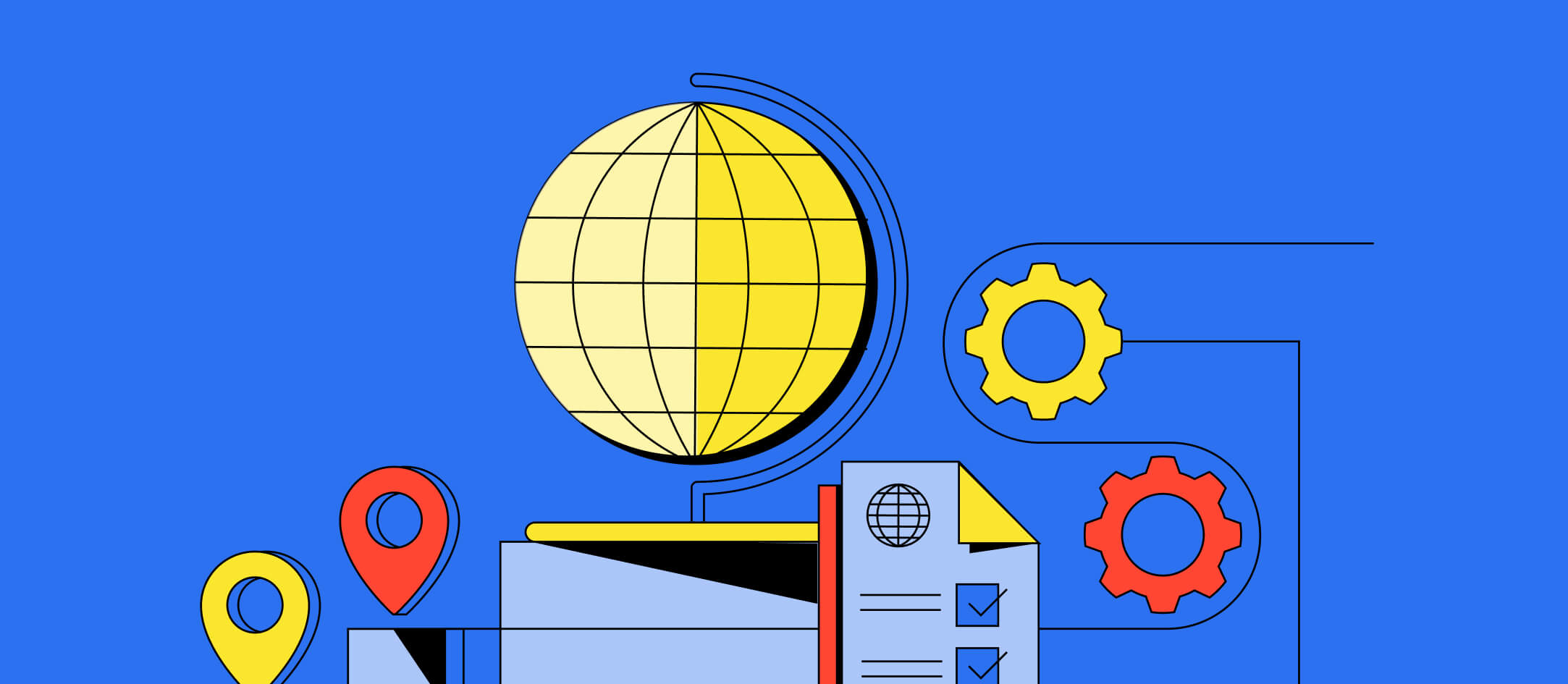 6 Tips to Improve Your Remote Interview Process
Discover six remote interview tips to help you conduct non-awkward calls and source the best talent.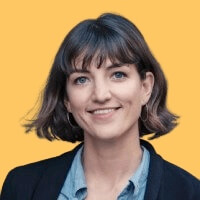 Written by Jemima Owen-Jones
March 23, 2022
Contents
Need help onboarding international talent?

Try Deel
Remote interviews are essential for identifying top talent from a distance in today's world of work. Deel alone has grown a team of over 700 remote roles in the past two years using remote interviews.

Remote and face-to-face interviews have more similarities than differences. Applying regular interview best practices to a remote environment is generally wise.
But remote job interviews require a few adjustments. Get them right, and you'll guide prospects to become successful, long-term team members. Get them wrong, and you'll end up unsure whether your candidate or interview experience is the problem.
1. Give yourself time between meetings
A healthy meeting culture is often overlooked, and a classic remote working mistake is scheduling meetings back-to-back and then wondering why you feel flustered and unprepared when you join a video interview late or cut a candidate off early to start another call.

Keep in mind that your company's remote hiring process is often a direct reflection of its values and approach to work. If your remote interview process is disorganized, frantic, or full of inefficiencies, the interviewee will assume that the company is the same.

Top tip: While the ease of clicking a link to join a meeting seems like it should be a quick transition, it's always worth giving yourself at least a 20-minute buffer between calls. This short break will allow time for run-overs, meeting prep, a quick appearance check, or the opportunity to refill your water bottle.
Want to hire remote team members?
Deel's in-house experts are ready to help you navigate international hiring, onboarding, payroll, and more. Get a free resource bundle on how to quickly tap into global talent.



2. Double check your tech
Most articles about remote interviewing (and remote work in general) encourage you to test your tech before dialing in to a call–and for a good reason. Wasting an interviewee's time while you fiddle with tech makes for a disappointing candidate experience.

Whether you host your interviews on Zoom, Google Hangouts, Skype, or some other video platform, double-check you're signed in and have given permission to the software to use your microphone and camera.

Double check your audio and video are good to go, too. Open the video preview ahead of time to ensure you aren't backlit. If you have headphones with a built-in microphone, use the audio preview to make sure the device picks up your voice. Also, switch your device into Do Not Disturb mode a few minutes before the interview to reduce distractions from notifications.

Top tip: For all interviews, especially international interviews, prepare for the problematic internet connection. Have a backup plan ready, such as cutting the video chat to reduce bandwidth or even transitioning to a phone call. And if you have to reschedule the interview altogether, try and give them grace. A candidate should not get stuck in a never-ending job search because they don't have access to high-speed internet from home.
3. Address the awkwardness of remote interviews
Before you delve into a job interview, be upfront about the common challenges of remote interviews.

After two years of remote working and video conferencing, who would have thought we'd still feel awkward on Zoom as we did at the beginning? We've come a long way, but wifi lag, echoing audio, and face freezing are still common issues that make for an uncomfortable and disjointed remote interview experience.

Encourage the candidate to interrupt you if they struggle to hear you clearly, or if your webcam freezes. And explain you'll interrupt them if you experience the same. Highlighting these common glitches from the outset will put the candidate at ease and lay the groundwork for a coherent and transparent conversation.

Top Tip: If possible, stand up during the virtual interview and welcome the interviewee to do the same. Standing enables you to breathe easier, improves your posture, and gives you more freedom and energy to use hand gestures and body language.
4. Remind your candidate the interview's a "conversation"
Before you fire away with your questions, tell the candidate that you're already very familiar with their resume and cover letter. Explain that you don't want to spend the time reviewing information already covered in their application. Instead, tell them it's a two-way conversation to dig deeper into the job description and the candidate's experience to establish whether the company and interviewee could be a good match for each other.

Interviews do not need to be awkward or overly formal because of the pandemic. In-person interview experiences allow job seekers and hiring managers to get to know one another. Remote interviews should, too. Screens may separate us, but that shouldn't dehumanize the experience. After all, dialing in from respective home offices should allow conversations to feel even more human and authentic.

Try to start the call with warm introductions, make eye contact throughout, ask genuine follow-up questions, and avoid making the interview feel like an interrogation. Authentic conversation and a stress-free environment will give you a better sense of the person's day-to-day demeanor and soft skills than a rigid, awkward interview ever could.

Top tip: Instead of trying to make eye contact with your prospect by staring into the camera lens, practice gazing. Gazing involves slowly taking your stare from the interviewee's left eye, over to their right eye, and up to the camera lens. It helps you emulate natural eye contact while recognizing their facial expressions.
5. Show off company culture during the video call
Making the best impression isn't only the candidate's goal; it's mission-critical for the company, too. Recruiters and hiring managers that allocate time to discussing company culture make the best first impressions and give both parties an insight into whether the candidate is likely to feel fulfilled and engaged at a company.

A major pitfall of many online interviews is that job seekers can't get a true feel for the company culture. For example, candidates can't see where other employees hang out, how busy they are, and whether they're stressed or enjoying their work. If you're interviewing a strong candidate, and you don't take the time to paint a clear picture of their working life, they're likely to head back to LinkedIn to chat with another company that does.

Top Tip: An excellent way to show off your company culture in a remote setting is to be well-prepared with answers to targeted questions like:
Why do you like working here?
What does a typical day look like?
What three words would you use to describe the work environment?
How will my team collaborate?
How open are the channels of communication?
What is your company's approach to diversity and inclusion?
6. Get real about the challenges of remote working
Don't be afraid to ask interview questions directly relating to people's remote working experiences. We've all had to adjust to a new way of working over the last two years, and some people have adapted to remote roles better than others.

Try asking questions like:
What remote work challenges have you faced when working remotely and how did you overcome them?
How do you communicate with a distributed team across time zones?
What would be your number one tip for someone who has never worked remotely before?
Tell me about your worst video call experience–how did you respond?
These questions will evoke the most telling answers and give you a clearer understanding of whether the candidate is suited to a remote position.
Top Tip:
You can check if someone responds authentically by looking for visual clues in their facial expressions. For example, if your prospect's
blinking rate increases
, you can assume they feel pressure to respond appropriately. Or, if they
raise their eyebrows
, this could indicate a request for approval or confirmation that you have understood.
Find your ideal remote worker and leave the rest to us
Once you've smashed the remote interview process and found your perfect candidate for the role, it's time to get them on board. With Deel, you can forget the tedious paperwork and compliance part of global remote hiring. We ensure your contracts are compliant with local labor laws, handle the entire onboarding process for you, and manage global payroll for all your employees and contractors.

Want to learn more? Book a free consultation to see how Deel can help make global hiring easier for your team.