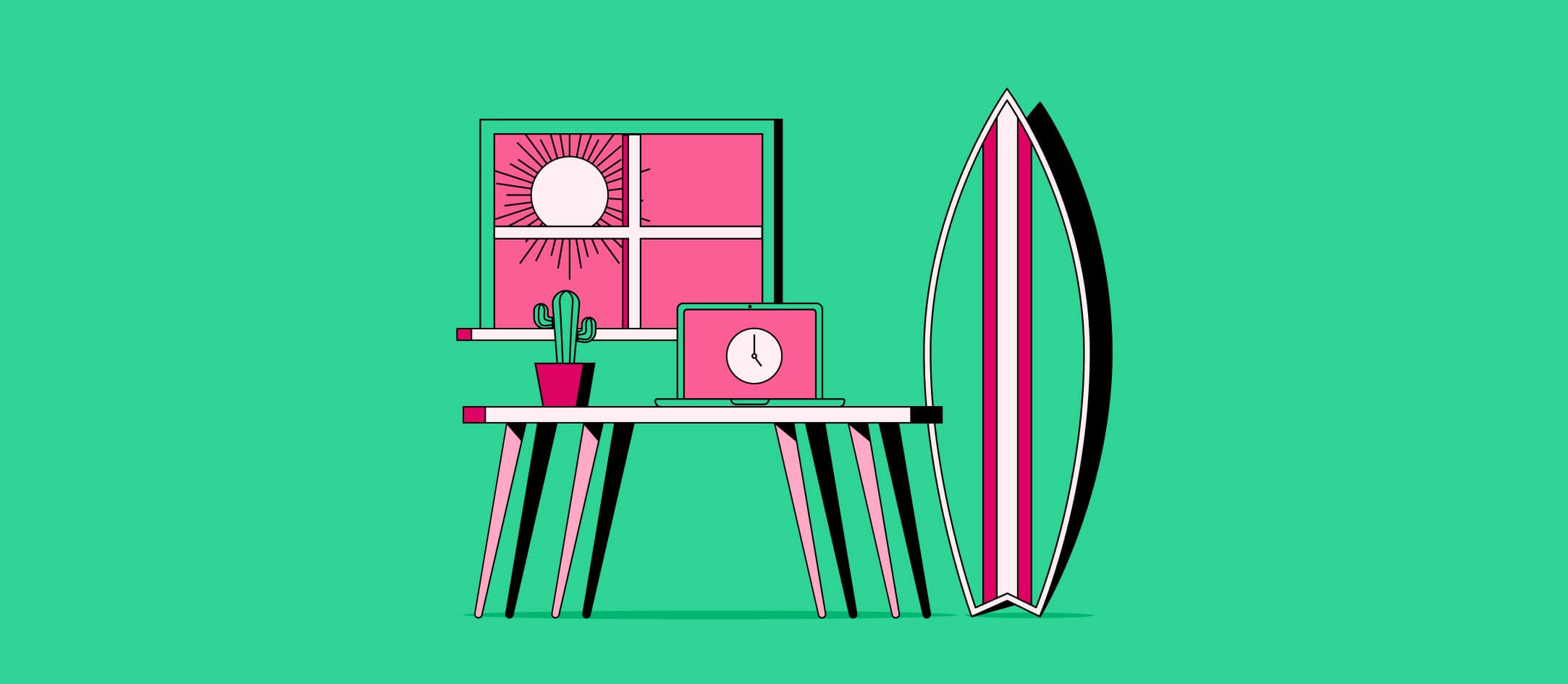 Remote Work Cybersecurity: 11 Data Security And Privacy Tips
Data security and privacy for your company and customers is mission-critical. Learn more about solutions to protect data while remote.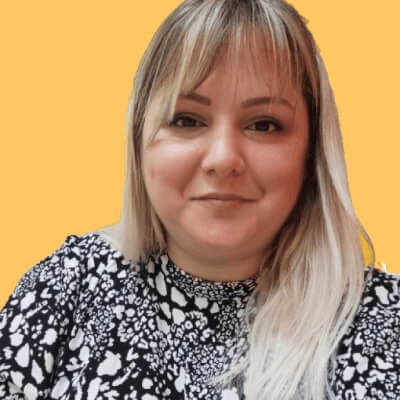 Written by Stefana Zaric
March 11, 2022
Contents
Need help onboarding international talent?

Try Deel
The IT sector stepped up to the plate in a big way with the pandemic.
The rise of cloud-powered remote work introduced new vulnerabilities, prompting IT to double down on device management, access management, security updates, security training to keep sensitive company information safe. And with the rapid rise of global hiring, IT must also comply with international data privacy laws and secure WFH setups around the globe.
This guide shares 11 actionable solutions to the biggest data security challenges when running remote, international teams.
1. Use encryption to stop hackers from reading your data
Remote teams store company data online to make it accessible for the whole company. But when you put data online, its attack surface expands, meaning sensitive information and intellectual property become more vulnerable to cyberattacks and malware.
Data encryption refers to using a special code to represent company data. You can only read if you have the decryption key for that code, protecting the data you store online from outside attacks. Even if hackers manage to snatch your data through phishing, for example, they can't decipher and misuse it because they don't have the decryption key.
There are many available encryption tools for you to use, like AxCrypt or Folder Lock. Whatever your weapon of choice, encrypt data for all devices your remote workforce uses (including mobile devices), both in rest and in transit.
2. Conduct regular vulnerability scans and penetration tests to prevent breaches
When it comes to cybersecurity, proactivity is paramount. IT departments conduct regular vulnerability scans and penetration testing–ideally once a month–to find loopholes and weaknesses before cybercriminals find them. That way, you have a chance to update and improve the system before real problems occur.
Vulnerability scans crawl your network, searching servers, devices, firewalls, and more for potential weaknesses. If your scanning tool, like Snyx or AWS GuardDuty, identifies any known vulnerabilities, it'll notify you so you can fix them promptly.
Penetration testing uses phishing and password interception for system penetration attempts and helps you identify weak spots in your processes that can lead to unintentional data exposure.
3. Limit employee access to data
The more people have access to different services your company uses, the more vulnerable your system becomes to security breaches from password hacks, phishing emails, and lost devices.
Employees may not give the data to an unauthorized person willingly. Still, you want to limit the amount of information a hacker can access if they breach an employee's account. You may trust your employees, but you can never be too cautious.
To reduce risk, limit employee access to sensitive data to a bare minimum. Only people who require sensitive data to do their jobs should have access. Employees who need one-time access to a specific service may access the data with the help of a co-worker or temporary permission.
Also, note that some data is more sensitive in terms of legal liability. Practice extra caution around databases containing:
Social security numbers
Tax identification numbers (TINs)
ID or passport numbers
Medical information
Financial information (credit card and bank account numbers)
Any data that identifies a person unmistakably
4. Use single sign-on (SSO) access control to react fast in case of a breach
Single sign-on (SSO) allows you to log into multiple services using one set of login credentials: think of the button that allows you to log in with your Gmail credentials.
SSO is convenient for employees because they don't have to remember a million unique passwords. SSO is also more secure because employers can block access to all the connected accounts in the case of a breach, rather than manually logging out of accounts one by one.
5. Provide company-approved apps and devices
Remote employees may sometimes install third-party software or external apps to their work devices. They may also use personal devices to access company software without IT's knowledge. This is called shadow IT, and it causes serious data security problems for companies worldwide. A 2021 survey from Tessian revealed that more than 33% of respondents didn't follow good cybersecurity practices when working from home.
One way to control the external app and device security for your remote workers is to offer them company devices a wide range of quality tools managed by the company, so they don't need to install additional apps to use for work. If the employees use their personal devices for work purposes, you have no way of monitoring this, so you'd have to rely on trust.
Encourage employees to use company-provided devices for work activities. Company-provided devices reduce the risk of devastating hacks because IT specialists have remote access. With proper network monitoring, you can ensure that the anti-virus software and security controls on every device are up-to-date, or even remotely wipe all the data from a laptop in case it gets stolen.
Generate localized, compliant contracts in seconds
Our contracts comply with local laws in 150+ countries around the world. Focus on finding the perfect match for your team, we'll take care of the rest.



6. Have your employees use secure networks only
Your remote workers may use a variety of WiFi networks, especially if they work from airports or coffee shops, which can threaten your data. These public networks don't have passwords and allow hackers to poach data, eavesdrop, and distribute malware to other devices on the network.
To prevent issues, you can establish firewalls and VPNs to secure work-from-home networks. And if employees travel or work from other locations, advise them to connect to trusted Wi-Fi networks that require passwords: most co-working spaces provide secure networks. They should disable the automatic connection to Wi-Fi option on their work devices to avoid network security issues and accidentally connecting to public Wi-Fis.
7. Provide cybersecurity training
Employee education on cybersecurity risks and simple security practices prevent many issues. Cybersecurity training should be a regular part of your remote working policy and a requirement for every new employee in your company–especially if the employee will use their own device to perform the work.
Cybersecurity doesn't have to be boring. Riot's Albert is a tool that provides fun security training for employees in a chat-based interaction that you can add to your Slack workspace. The "courses" typically take around five minutes, with focused takeaways. Courses include: how to recognize phishing, create a strong password, and more.
8. Require multi-factor authentication
Multi-factor authentication is a security method that requires users to verify their identity using two different channels to sign into an account. For example, if you want to log into an email service on your laptop, you receive an SMS code on your phone that you need to type in to access the service.
You should require two-factor authentication–at least–for every service your employees use. They will receive a notification if an attacker tries to penetrate your system, and security managers can react promptly to prevent the exposure.
9. Inform your team about phishing scams and ransomware attacks
Phishing attacks are a common tactic for stealing confidential data, such as login information or credit card details. An attacker sends you an email, SMS, or a message on social media, with a link that can install a virus on your device. The virus gives the hacker access to sensitive information or encrypts your data to block you from accessing it until you pay the hacker to undo it (in ransomware attacks).
The attacker usually poses as someone you know and trust–your coworker, manager, or CEO–so you'd feel rushed to complete their request without paying too much attention.
Teaching your employees how to recognize phishing emails, SMS, WhatsApp, and even incoming calls (which are harder to identify) can go a long way in protecting your company data.
The best practice is always to use a side channel to verify the message: if they get an email, text, or call, use Slack to confirm. If you don't have Slack, call or text the coworker to confirm using co-workers real number, not the one the call or SMS came from.
10. Have your employees use a password manager
A password manager is a tool that encrypts all your login information for different websites and software on your devices and keeps it safe in one place. This way, your employees don't need to remember multiple passwords for different services they use and can avoid using the same passwords for everything, which increases security risks.
Password managers also help you generate random passwords, which are difficult to crack. We at Deel use Keeper because it has the most powerful features for large teams.
11. Ensure data privacy and GDPR compliance when hiring internationally
Data security and data privacy refer to slight different concerns.
Data privacy refers to protecting a person's personal data that can be used to identify, locate, or expose them in a way: name, address, contact information, financial data, etc. Data security means that the person who controls or owns the data can choose who they give access to, while keeping the data safe from unauthorized access.
In international hiring, data privacy is an extra concern because many countries have strict sets of laws to keep employee data private.
The General Data Protection Regulation (GDPR) applies to anyone located in the European Union. The new data protection regulations came into effect back in 2018. Any employer that controls or processes personal data of an employee located in the EU, even if they're a US company, is subject to the GDPR. Potential penalties for noncompliance include financial fines that sometimes reach millions of euros.
A US company can take several steps to ensure data protection processes are in place when they want to hire employees from the EU.
Sign a Data Processing Agreement (DPA) with third parties accessing your data
The employer must have a Data Processing Agreement (DPA) signed with every party involved in data processing, including global payroll service providers. The DPA outlines how the parties will process and store the data, while ensuring the compliance with the GDPR: proper security policies, encryption wherever possible, physical data protection measures, risk assessments, and more.
Find a lawful basis for processing personal data
The employer should have a clear lawful basis for processing personal data, like exercising the employment agreement or complying with legal obligations. Having written employee consent may not always be enough since some laws, like in the UK, consider it invalid due to the imbalance of power between the employer and the employee.
Hire through an employer of record (EOR) to ensure compliance
For full compliance and protection from liabilities, US companies can hire remote workers in the EU through an employer of record. An EOR creates compliant contracts and provides legal expertise for every region where it has subsidiaries. For example, Deel ensures data security and privacy with strict policies and secure hosting that's backed up and encrypted every day, while proactively testing to identify any vulnerabilities in the system.
Hire internationally
–and securely–with Deel
Building a global team is more complex than just signing a contract and making regular payments to foreign employees. Legal matters, compliance, data security–these are just a few aspects to take into account if you want to dive into the global talent pool or expand your company to new markets.
Luckily, Deel simplifies compliant international hiring. We enable companies to hire anywhere in the world, while ensuring full compliance with local employment laws and providing easy employee payments management in one platform.
Want to learn more about how Deel works? Speak to an expert and find out what plan suits your company.