Skills You Need to Effectively Manage Remote Contractors
Part of the leadership skills required for remote contractors are dependent on the specifics like the contractor role, contract term, and project scope. However, if you look at contractors purely as temporary you could be missing out on some real potential when it comes to both the work product and your team growth. Tammy Bjelland, CEO and founder of Workplaceless talks about the skills you need to effectively manage your remote team.
Written by Anja Simic
September 23, 2021
Contents
Need help onboarding international talent?

Try Deel
Workplaceless identified and vetted core competencies that are needed for managers to successfully lead virtual or distributed teams. Here is a selected subset of those skills that particularly apply to managing remote contractors.
Part of the leadership skills required for remote contractors are dependent on the specifics: the contractor role, contract term, scope of project, etc. However, if you look at contractors purely as temporary you could be missing out on some real potential when it comes to both the work product and your team growth.
Team Culture: Ability to develop a positive remote work culture within a team
No matter the contract length, integrating contractor team members into your team culture can prove valuable. In the short-term, making sure that they have direct and seamless access to the right people will aid in delivering the best project result. Thinking longer-term, team culture integration is helpful for potentially hiring said contractor again for future work, and in them becoming an advocate for your business. Culture is the foundation for the success of your team—it informs your communication practices, approaches to managing outcomes, and how you deal with conflict.
We recommend clearly articulating the dynamics of your company and your team culture from the beginning during the interview process, and once hired, reiterating those specifics again during the onboarding process. This will help you and the contractor determine if the fit is mutual. Once the role has started, consider including your remote contractors in any virtual team bonding events you host, and share their wins with the team.
It is also your responsibility to evaluate how contractors affect your team's culture and taking the appropriate steps to improve integration and outcomes.
Managing Communication: Ability to facilitate effective communication among team members
As with every team member, align on communication from the start. It's important to set expectations on communication channels and communication tone for the team and as a manager. For example, will the contractor be joining your Slack channels? And if so, what's the team process if a discussion on Slack needs escalation?

Examples of other communication expectations to communicate:
When do you expect the team to be available?
What's your expectation per channel? Do you avoid text altogether? Are all phone calls expected to be video?
If a discussion is urgent, what is the best channel to use?
Performance Management: Ability to manage and maximize team performance
With every contractor relationship, it's important to set clear goals, deliverables, and deadlines. In a virtual environment, you can't physically see the "desk time" and you can't evaluate performance on a 9 to 5 check-in, check-out approach. The work product becomes your performance metric.
Make sure that you have intermediary deliverables throughout the project scope which will help to ensure that you continue to stay in step. Set up regular and project-dependent check-ins so you can provide constructive feedback throughout. The alternative is waiting until the end of the project and discovering the result was below your expectations.
Establish what projects can be, and you expect to be, worked on asynchronously, and what projects you envision will need team input. In this vein, you need to ensure that you are accessible and available to your remote contractors. You wouldn't ask an employee to deliverable a project but then leave them hanging without any guidance or resources. Don't do it for your remote contractors.
Global hiring just got easier
Easily compare hiring data, access global market rates, and get employer cost breakdowns from 100+ countries with your Global Hiring Toolkit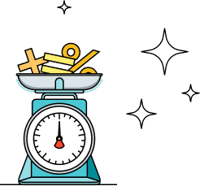 Conflict Management: Ability to appropriately manage interpersonal conflict with remote team members
When bringing a contractor in for any particular project, ensure that you keep your existing team members informed of the role and goals of said contractor. Be sure to check-in with your current team to ensure they were not expecting to take on that project, or what expectations you have from each member in terms of time needed to support the contract projects. Being proactive across your entire team can help resolve potential conflicts before they begin.
However, should conflicts arise be sure that your team and contractors understand your expectations on how to proceed: What issues do you expect to be notified of immediately? What issues do you expect to be resolved independently? How should you be made aware of any concerns?
Take Action
Should you need further guidance, frameworks, or fine-tuning in these areas, Workplaceless addresses all of these, plus additional core virtual leadership skills in the Leadplaceless course.

By Tammy Bjelland, CEO and Founder of Workplaceless— a company that helps remote workers, managers, and companies thrive in location-free and flexible environments through certifications, leadership training, remote policy development, and consulting services.‍