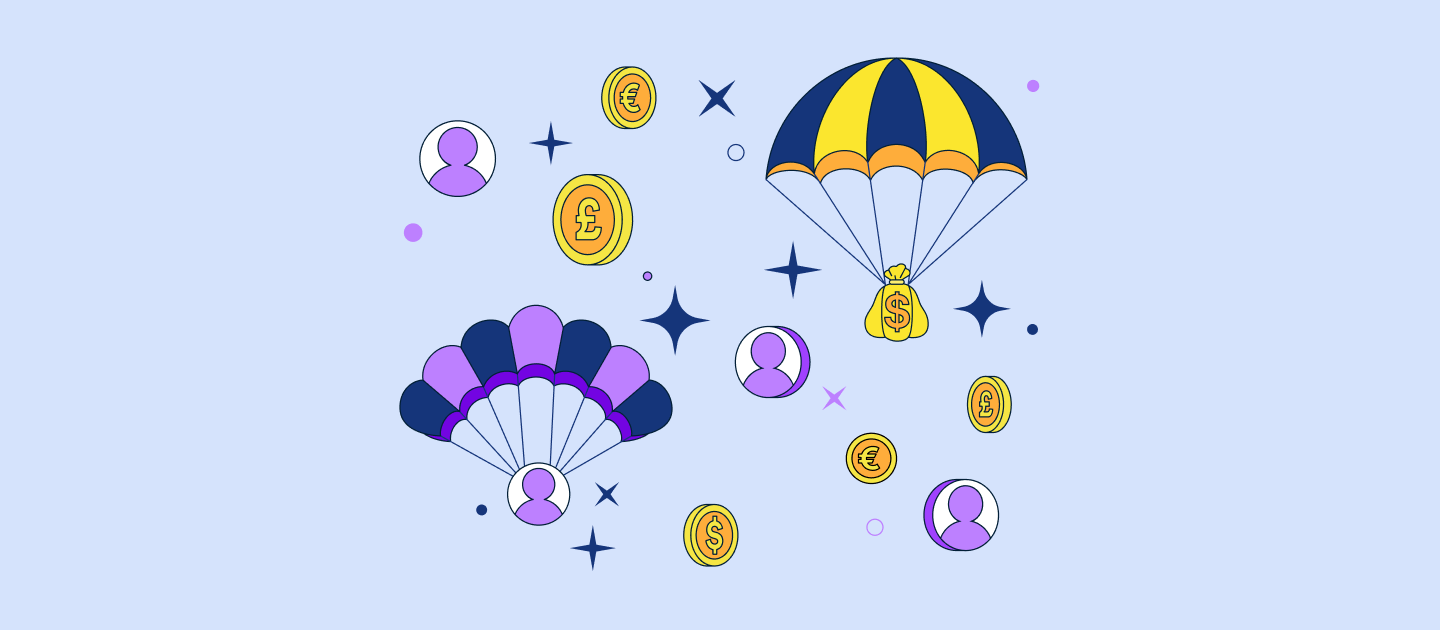 How On-Demand Pay Unlocks Higher Employee Productivity, Satisfaction, and Retention
Is on-demand pay the next must-have employee benefit? See how this financial wellness tool can improve the employee experience and employer outcomes.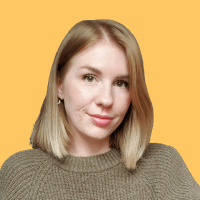 Written by Shannon Hodgen
May 11, 2023
Contents
Need help onboarding international talent?

Try Deel
Key takeaways
On-demand pay gives employees early access to their earned wages and helps reduce financial stress.
When left unaddressed, financial stress in employees can result in a loss of productivity that costs employers $300 billion (US) per year.
Companies can use Deel's On-Demand Payroll and extended payroll cut-off dates to support their teams with more flexible payroll.
This year, employers are prioritizing employees' holistic well-being—and that means more than just providing gym memberships and wellness stipends. 95% of leaders are looking to offer more financial support to their workforce, and one of the most impactful methods is offering on-demand pay.
While on-demand pay has traditionally been reserved for contractors (who immediately invoice and receive compensation for their work), companies can now provide that same level of convenience to their payroll employees.
With On-Demand Payroll, our clients gain added flexibility. They can easily accommodate a late hire or pay bonuses for special occasions outside the normal payroll schedule, which leads to higher employee satisfaction and retention.
Ouail El Gharniti, Director of Product (Global Payroll Vertical), Deel
On-demand pay is one of many products offered in Deel's flexible payroll toolkit. Deel is an all-in-one HR platform for global teams, and our On-Demand Payroll and extended cut-off dates help companies support their employee's financial wellness like never before.
Here's how implementing on-demand pay as a flexible payment option can bring your company more peace of mind, employee productivity, and organizational trust.
What is on-demand pay?
Also known as earned wage access (EWA), on-demand pay is a flexible payment arrangement that enables workers to access a portion of their earned wages before a scheduled payday. Having more flexibility to access funds helps address mismatches in the timing of income and expenses, providing a better alternative than revolving credit or loans.
Deel's On-Demand Payroll enables employer of record (EOR) customers to make off-cycle payments to their team quickly and easily. Employees can receive their funds to cover an emergency expense, and employers can add a last-minute performance bonus or expense, or pay employees their full salary up to a month early.

How on-demand pay benefits employees
Prioritizing employee financial wellness through on-demand pay does more than provide monetary compensation. This benefit has a ripple effect that supports their financial wellness, mental health, and workplace experience.
Improved financial well-being and security
How would a $1,000 emergency expense impact one of your employees? According to a 2023 Bankrate survey, 6 in 10 American workers don't have enough savings to cover such an unexpected cost.
With today's rising cost of living and inflation rates, providing a financial wellness benefit such as on-demand pay can alleviate employees' stress when they don't have the cash flow or savings to cover an unexpected expense. For 61% of surveyed workers, their financial circumstances would be improved if their employer let them access their earned wages as needed.
Through on-demand pay, clients can request salary advances for their employees, typically up to the maximum of the next pay cycle salary. However, this depends on the policy and payroll provider.
Less reliance on high-interest loans and credit cards
Without flexible access to their earned wages, some workers may turn to loans that increase their debt and negatively impact their credit score. 43% of employees who struggle to cover expenses between pay periods use credit cards to make ends meet, while 14% use a payday loan.
Personal loans can come with high interest rates, especially for borrowers with poor credit scores. The high fees and penalties further inflate the borrowing cost, and there are often strict eligibility requirements that aren't accessible to everyone. This makes on-demand pay a more inclusive solution for employees.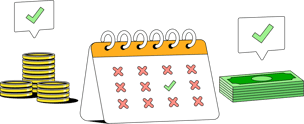 A smoother new employee experience
New employees particularly benefit from on-demand pay, as their initial experience with payroll can determine whether they stay at your company. A new hire is twice as likely to search for a new job opportunity if they have a negative onboarding experience, and that includes payroll set-up and delivery.
Typically, new employees must be onboarded 25 days in advance of payroll in order to receive their first paycheck on time. If not, they may have to wait up to 45 days to be paid. With a more flexible payroll solution like Deel, employers can onboard new clients at any time and request an off-cycle payment, which is particularly helpful for employees who start work in the middle of a pay cycle.
Tip: When assessing on-demand payroll providers, look for a flexible onboarding schedule that enables you to onboard employees at any time to ensure they receive their first paycheck on time.
Higher employee satisfaction
Supporting employees with on-demand payroll shows that you support their entire well-being, not just who they are as an employee.
In a team of 25 employees, 21 are likely carrying financial stress—and feeling lower workplace satisfaction because of it. Worries about financial security are related to psychological distress, associated with emotional exhaustion, heart disease, and increased mortality. Offering on-demand payroll helps alleviate employees' financial worries, making them feel more valued and trusted by their employers. This culminates in a more satisfied and engaged workforce that benefits workers and employers.
Pay your entire team in one click with mass payments
Click one button and pay your global team instantly. They can withdraw funds via bank transfers, crypto, PayPal, and more. Easy operations for you, easy options for your team.



How on-demand pay benefits employers
With a more flexible payroll system, everyone from small businesses to enterprises can build stronger, more efficient workforces and gain better control over payroll processes. When clients outsource on-demand payroll to Deel, they can rest assured that payments, taxes, and payroll deductions are handled correctly, regardless of a worker's location.
Improved talent acquisition
Offering on-demand pay can be a vital differentiator for your company when hiring in a competitive market, especially if you can't compete against a higher salary offer. In the US, workers' interest in jobs that offer earned wage access has grown 30% since 2018. In Canada, 43% of workers say companies that provide on-demand pay are more attractive than those that don't. On-demand pay is especially attractive to Gen Z and Millennials, with 59% preferring an employer that provides the financial perk.
On-demand pay appeals to people at all income levels—27% of those making under $10,000 per year and 30% of those making over $100k say they
are likely or extremely likely
to use on-demand pay.
Longer employee retention
Just like toxic workplace culture and lack of career development can lead to employee attrition, financial stress contributes to 20% of employee turnover. Companies can reduce turnover and attrition rates by offering employees access to their paychecks early or on demand, thereby reducing their financial stress. According to a 2022 study, over half of working Americans would stay a month to a year longer at a job if they could get immediate access to their wages without fees.
The [Deel] platform experience is great, and not only for me but also for our team members who use it. They are always saying how easy it is to add things like hours or expenses, and they find it great that they can withdraw their money in crypto.
Lizette Kuld, Head of People and Culture, Moralis
A boost in productivity
How can on-demand payment lead to more productive employees? It's not just due to financial motivation. Employees spend 9.2 hours per week dealing with personal finance issues at work, such as credit card debt, budgeting, and paying for basic living expenses.
Those hours add up to reduced profits, as EY estimates financial stress costs employers $300 billion (US) annually through lost productivity. Giving employees access to wages on demand can help mitigate those financial issues, giving them the time and mental energy required to do their best work for your company.
Better control over payroll processes
With on-demand payroll, clients can onboard new employees and pay expenses, allowances, and bonuses to employees at any time, rather than being restricted to specific dates or deadlines. This allows for greater control over payroll processes for finance teams and ensures employees receive their entitlements on time.
Bonus: For EOR customers, Deel offers flexible payroll cut-off dates that extend to the 20th of the month (currently available in 46 countries). This extension triples the time you have to approve expenses, input time off, add commissions and bonuses, and submit monthly salaries.

How to implement on-demand payroll
Most companies outsource on-demand pay to an on-demand pay provider or use payroll software to send payments to their workers' bank accounts via direct deposit. Companies can mitigate any risks associated with offering instant pay by working with a third-party and conducting thorough due diligence.
When evaluating potential payroll providers, consider their deadlines for expenses and bonuses, onboarding schedules, off-cycle payment capabilities, and salary advancement options. Here's how Deel's On-Demand Payroll services compare to competitors.
| | |
| --- | --- |
| With others | With Deel |
| Employees' expense adjustments must be made 25 days before payroll. If not, they're paid up to 45 days later | Add employee expense adjustments to be paid out immediately, at any time |
| Bonuses and commissions must be submitted up to 25 days before payroll. If not, they're paid up to 45 days later | Add any bonuses or commissions to be paid out at any time |
| Onboarding must take place up to 25 days before payroll. Otherwise, the onboarding process is delayed to the following month | Onboard new hires at any time |
| Off-cycle payroll can only be run at the end of the month | Run payroll at any time in just a few clicks |
| Salaries can't be paid early | Pay employee salaries up to a month early |
Get unmatched payroll flexibility with Deel
On-demand payroll is just one of many ways Deel helps companies build stronger international workforces. From global hiring and immigration to HR tech and cross-border payroll, Deel is the all-in-one HR platform that scales with you.
We need intelligent and flexible technology as we move to the future. Your technology makes a significant difference for you and your team, as well as for your closest partners in Finance and IT, but also the user experience is important for ongoing engagement of the team.
Casey Bailey, Head of People, Deel (via Troop HR)
Today, Deel is the largest EOR provider globally, with over 20,000 active employees under our 95+ entities, solely owned and managed by us. These entities leverage our own in-country payroll and legal experts without outsourcing to third-party providers, resulting in exceptional client and employee experiences.
To learn more about Deel's flexible payroll solutions, request a 30-minute product demo with one of our experts.