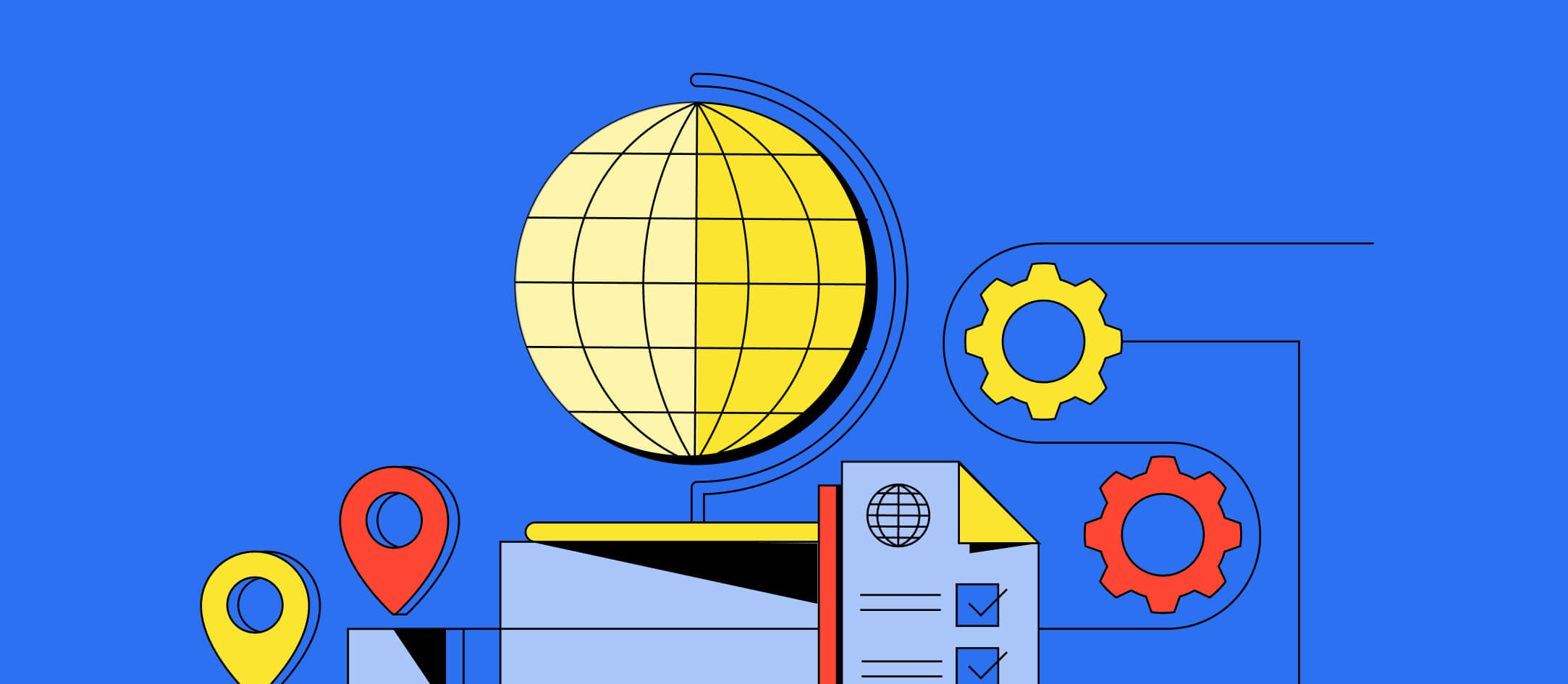 Meet the Women Behind Deel's Global Expansion
Two of Deel's expansion managers—Natalia Jiménez and Liina Laas—share insights into leading an international team, the challenges of their unique markets, and more.
Written by Shannon Hodgen
July 25, 2022
Deel's mission is to make hiring, paying, and managing a global team easy for companies across the world. As of 2022, Deel offers coverage in 150+ countries and Global Payroll in 90+ countries.
Our expansion managers have played a key role in Deel's growth, driving expansion in new regions such as South America and Eastern Europe. Their responsibilities include demand generation, team planning, partnerships, product localization, and much more.
Today, you'll meet two of the women leading the charge on global expansion:

What was your career like before Deel? What's so different now?
Natalia: I was fully remote from the beginning, so that wasn't a change for me. I don't think I could ever return to a full-time, in-office job. One of the first things I noticed at Deel was the level of trust in expansion managers—I think that's a key part of our success. The second is the process mindset. It's why we can scale the way we do, because we're always thinking about new processes and new ways to do things.
Liina: I was already in the startup scene before Deel, working with different startups mainly in the FinTech and blockchain space. The startup vibe usually seems to be the same. You have to move fast and find solutions versus the corporate way of planning and thinking for a whole year in advance. So for me, that was the same. However, Deel's growth has been, of course, unparalleled to anything else.
What's it like to lead an expansion team as a woman?
Natalia: In Latin America, we are really soft in how we communicate. We don't want to hurt anyone, and we are really detailed, but how we get feedback from those in other countries is the opposite. So that was a challenge. As a woman, I don't want to seem bossy. I don't want to seem aggressive. But in the end, I noticed that wasn't the result at all. Now I encourage my team to use the good things about other cultures to their advantage—in terms of processes, ways to do business, efficiency, and asynchronous work—instead of viewing it as a challenge. We have learned to be global workers and not only Latin American workers.
What's your biggest challenge when reaching new potential Deel customers in your market?
Natalia: In our market, we do more of a consultancy type of sale than an actual sale. It's a market that's not used to this type of new software and new technologies, so sometimes that's hard to explain. We try to explain what's happening in the world and how we, as the Latin American market, can leverage that.
Liina: For me, the main challenge was that we had no brand recognition. No one had ever heard of Deel—they hadn't even heard that this type of model exists. Where we started (in Estonia), we had a big opportunity because the market is growing very quickly, but there's a huge lack of talent. We saw that Deel solves the problem, but we had to get over the hurdle of educating people first.
What's the best thing about expanding Deel in your market?
Natalia: When we work remotely, we tend to talk about ourselves. "I can work from home, I can work from coffee shops, I can travel and work." But we forget about the huge impact we're having in other regions. In Latin America, especially, we are providing opportunities to a huge talent pool that didn't have access prior. We're making a social impact that hasn't been measured, but I'm sure it's going to have a really good impact in a couple of years.
Liina: One of the best things is hearing the happy client stories of how we help their employees. Rather than people moving to a country to work for a company, people can work from anywhere. So how do you facilitate that for a company that wants to keep an employee that has been with them for many years but wants to move somewhere else? This is where we come in, and it's great to hear the happy stories that come from it.
How do you find talent for your team?
Natalia: Employee referrals are really important. When you start growing at this centralized type of company, you understand the culture from the inside. So when people refer others, they are referring a person they know is going to be a fit for the culture, way of work, and processes. We also have huge talent partnerships around the globe.
Liina: Talent availability is definitely an issue in the region. We are going up against the local unicorns that everyone wants to work for. In the beginning, we were very much an outsider. But getting Deel in the picture and showing people how we work and how quickly we have grown definitely helps us find the best people for our team.
How does the expansion team decide on the best expansion strategy for Deel?
Natalia: Every team has the ability to decide their strategy depending on their segment. For example, Latin America has way more SMB clients than mid-market clients and enterprises, so we have a different strategy than other countries. We test and we iterate fast—that's one of our main abilities. And that's one of the easiest ways to grow fast: Test and keep moving.
Liina: For me, it's seeing what has worked so far and trying to replicate that, but also trying to adapt it. Some strategies do not work the same in different countries, even if we are talking about a small region like the Baltics. It's a lot of planning, but it's also a lot of seeing what the reality is and adapting.
What's the biggest obstacle that makes people hesitate to sign with an EOR (Employer of Record)?
Natalia: I would say first is lack of knowledge. "What is an EOR?" is always the first thing. Also, sometimes an EOR is a little more expensive than having an independent contractor, so that might get a bit of resistance in our region.
Liina: One big thing that needs to be fixed globally is offering stock options. In most countries, you get tax discounts for employee stock options. However, the employer of record model is slightly different. This is where a lot of work needs to be done to either find a solution in technology or to work with governments and regulators. Remote work is now the reality, and suddenly a lot of people who are working remotely are not getting the same deal as people working in-house for a company.
Does your role allow for flexible working? Do you travel a lot or have 'workations'?
Natalia: I manage the whole region from Colombia to Argentina, which is a huge territory, so I have to travel. For me, flexibility is really important so I don't have crazy schedules. I can work, meet teammates, have a good time, and even travel with my partner. Those are benefits of remote work that we couldn't have in other types of work. I couldn't even think about my quality of life without having this flexibility with my current role!
Liina: The role itself is locationless in the sense that if you can open your laptop and communicate with your clients and team, location isn't a blocker. With travel, you do get a different kind of stress with airports and flight schedules. However, it is a good way to recharge, especially when you live in a country that is dark and cold for most of the year. You just take your laptop, fly somewhere warm, and work.
If you had an unlimited budget and resources at your disposal, what would your next step be with your strategy?
Natalia: I think one of the reasons we have this stable position in the market is because we know how to spend wisely. So that's why I'm actually aligned on our spending and being really cautious with where we spend. But I would spend a little bit more on partnerships, and then maybe supporting our sales team by having more people.
Liina: I'm a bit frugal and don't like to spend money on things! But I would put some resources into what has worked for us. And in my region, it has been PR, so I would add some more countries and find the right PR agencies and maybe have more focus on that side, as well as put more towards the localization side.
Empowering more women to enter the tech space
While the women of Deel continue to lead our international expansion, there are many others who don't feel ready to enter the world of tech. So, what would you tell them?
"The first thing is to believe in yourself," says Natalia. "Most of the time, we don't believe enough in our capabilities, and we don't know how to sell our core qualities. It's also a little bit of a change in mindset about taking risks. Nothing's going to happen if you receive a 'No.' I think that's going to help a lot because the talent and capabilities are there. It's just a matter of taking the step and trying."