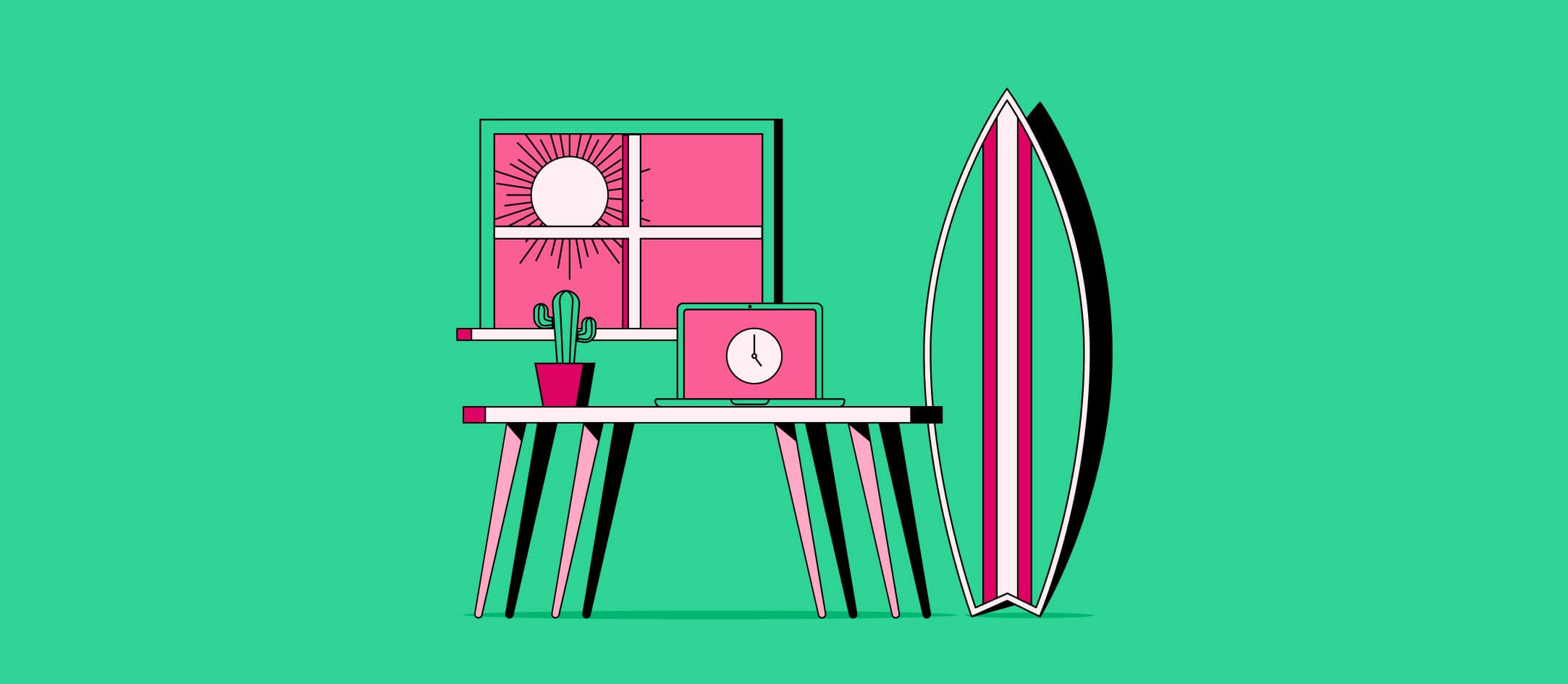 A Founder CTO's Tips to Hire & Onboard Remote Talent
Being able to hire talent anywhere in the world is a true advantage. But doing it right and building a cohesive, high-quality culture takes diligence. Anna Wang, CTO at Searchlight shares her tips.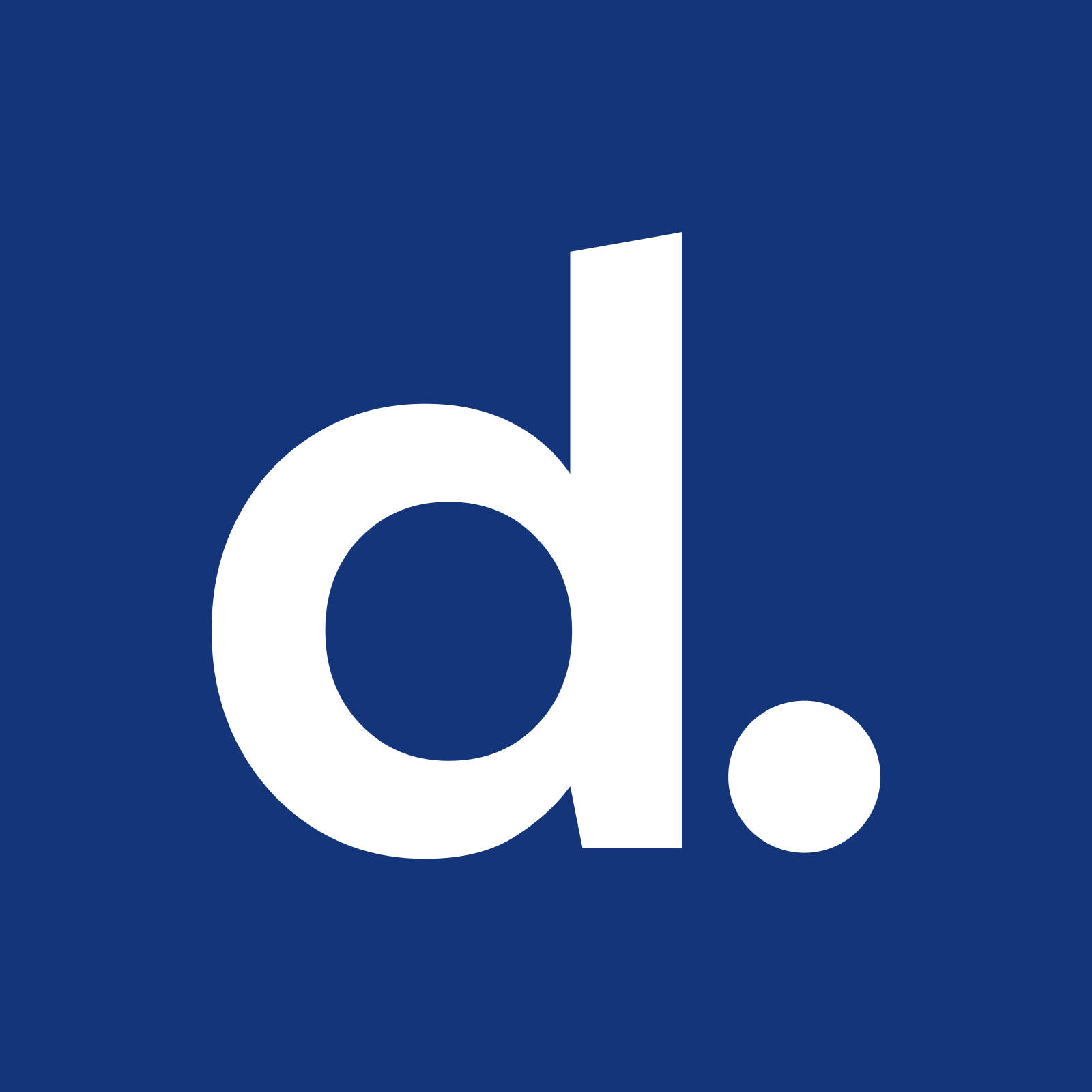 Written by Deel Team
September 23, 2021
Recruiting
Remote work offers a lot of benefits, but the transition to asynchronous work can be difficult for those who are used to collaborating in person. For example, those that rely on facetime with their managers to set their own short-term goals will find it difficult to align on expectations asynchronously. And, not being able to meet face-to-face can make it harder to resolve conflict when misunderstandings inevitably arise.
LinkedIn reports that 89% of mis-hires result from a soft-skills mismatch. To avoid costly bad hires, I recommend running a structured recruiting process focused on behavioral and motivation fit.
Certain critical soft skills correlate with strong performance on a remote team. I've listed the top skills here for easy reference:
Accountability
Assertiveness
Being a Self-starter
Conflict management
Critical thinking
Assessing these attributes will be instrumental to your hiring outcomes. As one of the world's most successful fully-remote companies, Zapier relies on Searchlight's reference assessments to measure candidate competencies for critical soft skills such as these. Zapier found that Searchlight's quantified data around candidate strengths, working styles, and growth areas was more accurate at assessing candidates than their interview panel! As a result, Zapier replaced an entire interview step in their hiring process with Searchlight, returning valuable time to their team while ensuring that they're making the best hiring decisions.
Here's an example of a Searchlight Scorecard that rates a candidate against the key soft skills listed above.
‍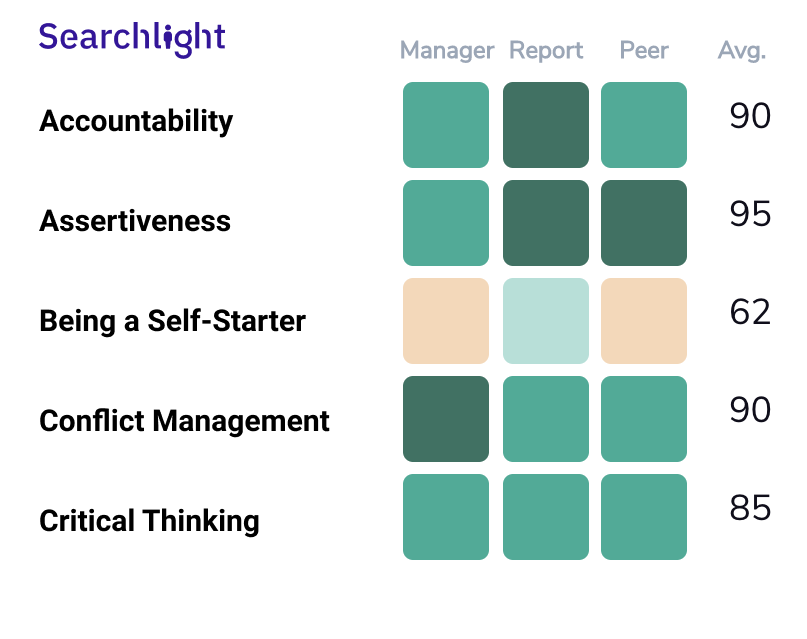 ‍
Onboarding
When you find the right candidate and make the job offer, there's a lot to celebrate. Finally, all that recruiting effort paid off!
But there's more work to be done. The hiring process is only one step of the employee experience at your company. The most effective teams invest just as much time into onboarding as they do in recruiting because they want their new hires to stick around and do great work.
I recommend customizing your onboarding check-ins based on what you learned in your hiring process. Most companies run their recruitment and onboarding programs separately, but this is a missed opportunity. You've probably spent several hours with your new hire over the course of your recruiting process. Why start with a blank slate when they start on their first day?
Searchlight's talent assessment software provides robust indicators of strengths and areas for improvement ahead of time. Searchlight not only creates reference reports, but also packages this information into an Onboarding Guide for managers. Managers can use this information to tailor their initial conversations around performance expectations and training. It's important to a new employee to know whether they are doing a good job and some may be too timid to directly ask for performance-based feedback early on.
‍
‍
If you're a remote or hybrid company, you'll need your new hires to get used to asynchronous work. Don't be afraid to use asynchronous check-ins as a way to set the norm for communication while still gathering important feedback.
Searchlight New Hire Reviews put check-ins on autopilot so that managers and new hires can reflect individually and come together to discuss what's working well and where to invest in future growth. Searchlight creates space for managers to have critical conversations during this valuable period to build a foundation for a successful working relationship.
‍

Getting this right will have huge ROI
The Head of Talent at a Series C distributed SaaS company shared with me, "Building a stronger team than the other team is what makes great companies great."
However you decide to structure your onboarding program, the key is to be intentional about making your new hire feel confident that they can be successful long-term and contribute to your company.