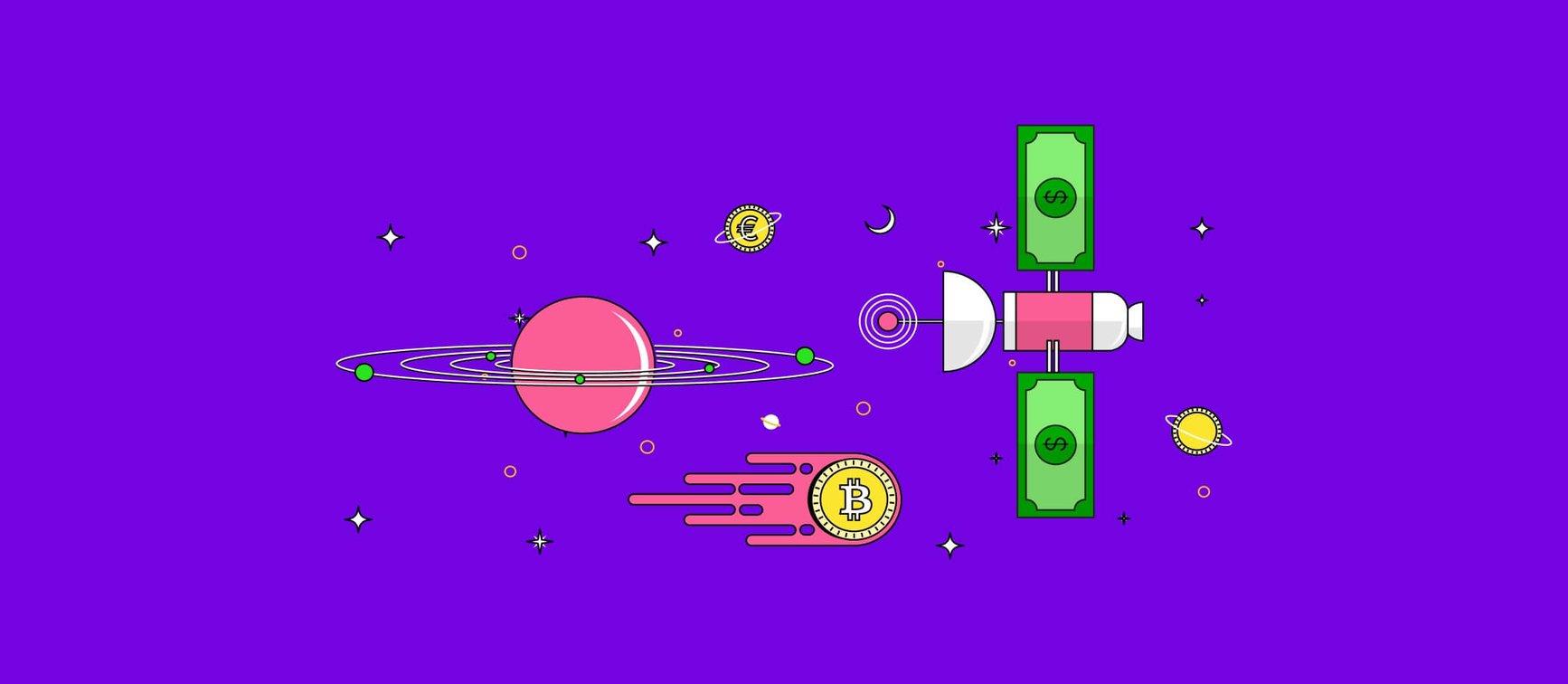 How People Get Paid During Conflict: Financial Updates in Ukraine and Russia
Thousands are displaced and banking sanctions shut down money transfers, but digital payments are adapting. Learn how money is moving during the Russo-Ukrainian crisis.

Written by Owen Yin
May 25, 2022
Last updated: May 24 2022
The UN estimates over 6.5 million people have fled Ukraine since Russia's military offensive and 18 million Ukrainians within the country or neighboring countries will be ultimately affected in humanitarian terms.
Financial sanctions on Russian banks and martial law declared in Ukraine are rapidly changing the financial landscape. Residents in both countries are experiencing limited access to funds and payment methods. Businesses with clients and workers in Ukraine and Russia may need to change the way they pay their workers. Here's what we're seeing, and what practical steps companies can take to protect and support their colleagues.
Russian and Belarusian banks face SWIFT sanctions
In a joint statement on February 26, the European Commission announced its intention to disconnect several Russian banks from the SWIFT banking system, which would block them from global operations. On March 2, the Council of the EU adopted measures to block the following banks from SWIFT starting March 12:
Bank Otkritie
Novikombank
Promsvyazbank
Rossiya Bank
Sovcombank
VNESHECONOMBANK (VEB)
VTB Bank
On March 9, the Council of the EU adopted measures to block several Belarusian banks from SWIFT:
Belagroprombank

Bank Dabrabyt

Development Bank of the Republic of Belarus
The US imposed banking restrictions on major Russian banks, prohibiting US banks from processing transactions with:
Sberbank
VTB Bank
Bank Belveb OJSC
Central Bank of the Russian Federation
Eximbank of Russia JSC
Prominvestbank
Promsvyazbank
Psb Vank, OJSC
State Corporation Bank for Development and Foreign Economic Affairs Vneshconombank
Bank Otkritie
Novikombank
Sovcom
The UK, European Union, Australia, Canada, and several other countries imposed similar restrictions on Russian banks and high net-worth individuals.
EU bans transferring Euro banknotes to Russia and Belarus
On March 2, the Council of the EU introduced a measure to ban the transfer of Euro banknotes to any person or organization in Russia. On March 9, Belarus was also banned from receiving Euro banknotes.
Payment card and mobile payment outages
The Bank of Russia reported on February 25 that sanctioned banks are blocked from Apple Pay and Google Pay services. Mastercard and Visa blocked banks from their networks and announced on March 5 that all card operations will also stop. This means:
Physical and virtual cards issued by a sanctioned bank will not work in online stores registered in countries that have imposed sanctions
Cards issued by any Russian bank will not be accepted on the Visa or Mastercard network
All Mastercard and Visa cards will not work in Russia
Domestic card operations that do not run on Mastercard or Visa networks will be unaffected
On March 5, PayPal announced it would
stop operations
in Russia. Withdrawals from a PayPal balance will continue to be supported for a period of time.
Payment cards and mobile payments
continue to work in Ukraine
, as of February 24. The National Bank of Ukraine recommends cashless payments as the "safest and most reliable" payment method. However, digital money transfers from Ukrainian banks are
currently suspended
.
PayPal expands service in Ukraine
Ukrainian customers can now send and receive cross-border payments to friends and family. Users can transfer funds to eligible Mastercard and Visa cards. PayPal will waive fees until June 30.
Ukraine implements cash withdrawal limit
The National Bank of Ukraine placed a daily cash withdrawal limit of UAH 100,000 (about $3,300 USD). There are no limitations on cashless payments. As of May 20, there is a UAH 50,000 monthly limit on cash withdrawals made abroad from Ukrainian accounts.
New restrictions on moving foreign currency
Due to martial law, Ukrainian banks currently limit clients from withdrawing foreign currency from FX accounts to a maximum of UAH 100,000 per day, increased from UAH 30,000.
As of May 16, Russian residents may transfer funds in foreign currency of up to 50,000 US dollars per month to accounts abroad.
From March 9 to September 9, the Bank of Russia is limiting cash withdrawals of foreign currency to 10,000 USD. Withdrawals exceeding 10,000 USD will be converted to rubles. Other foreign currency must first be converted to USD. Russian residents were also unable to buy foreign currency cash from banks, but this restriction was partially lifted on May 20. Restrictions remain on US dollars and Euros.
EU grants temporary residence to Ukrainian refugees
On March 3, the European Union adopted a proposal to grant all Ukrainian refugees automatic temporary residence under the Temporary Protection Directive. The protection applies immediately and lasts for one year. It can be extended for another year if needed.
Ways to support employees, clients, and contractors
Stay in touch with your local workers. Save emergency contact information, addresses, and establish alternative contact methods. Designate a point of contact in your company to make collecting and sharing updates easier.
Advance pay
Workers based in Ukraine may need additional funds to stock up on essential supplies and medications or arrange transportation and housing. An advance on a paycheck is likely easier to arrange and significantly cheaper than a payday loan service or credit card advance.
Explore alternative payment options
Cryptocurrency may be a smart solution to bypass traditional banking systems, but real-world usability is limited and requires some prior familiarity. Cryptocurrency is not banned in Ukraine or Russia. Digital wallets such as PayPal, Payoneer, or virtual credit cards can be an alternative way to transfer funds.
Give paid time off
Paid time off gives workers time to focus on personal responsibilities without additional financial stress. Consider revising your PTO policy to give workers enough time to take care of themselves and the people around them.
Offer relocation support
You may wish to help cover accommodation or travel expenses or help sponsor permanent residency efforts. Many countries have waived visa entry requirements, but employers may be able to further support with work permits or certifications.
Provide counseling resources
Consider offering a stipend or subscription to access resources for mental health or legal supports.
Deel's supports
Deel Speed is one of our core values. Deel deployed platform changes to support our EOR employees, contractors, and clients who may be affected by the conflict. If you have questions, please reach out to our 24/7 live chat or your designated support team.