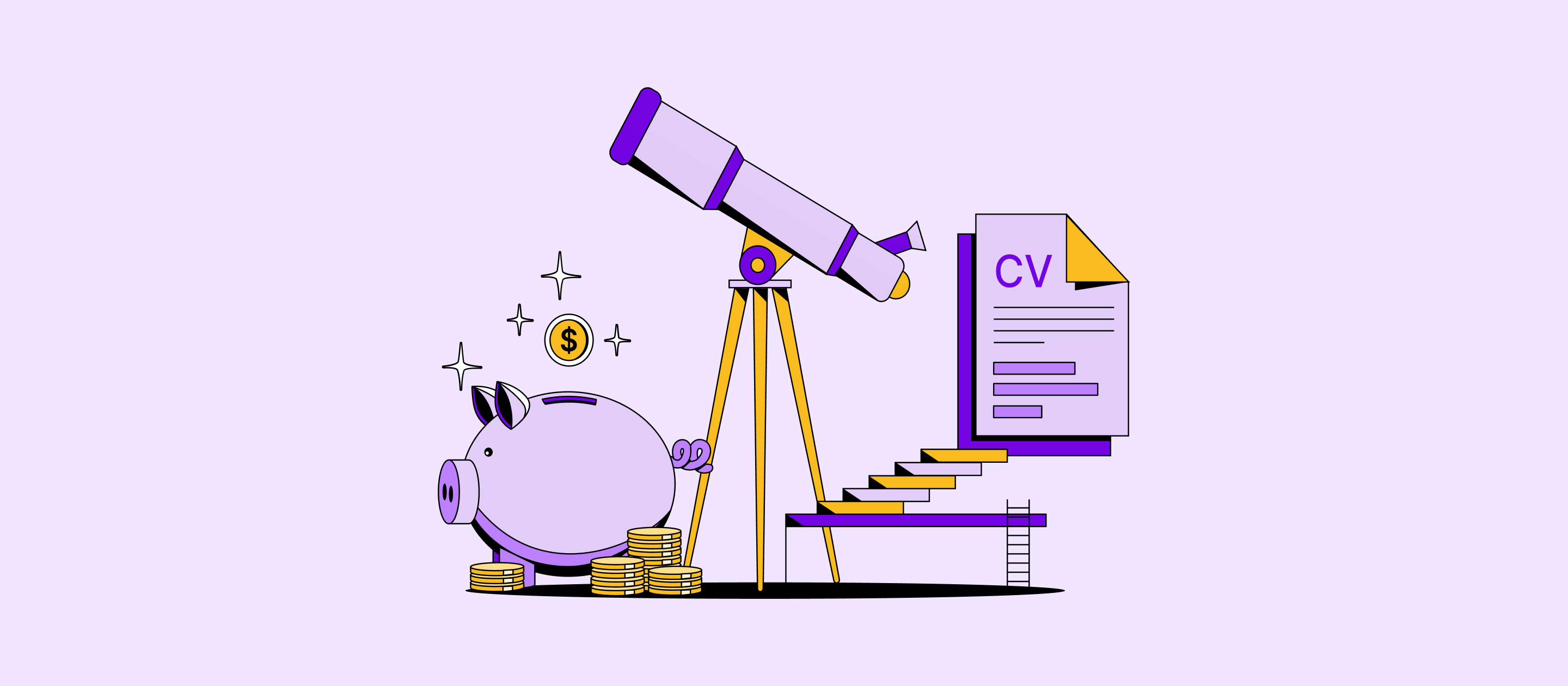 10 Ways to Use Social Media to Find a Job [+5 Mistakes]
Most recruiters will check your social media when assessing your job application. Here's how to leverage your profiles to land the job you want.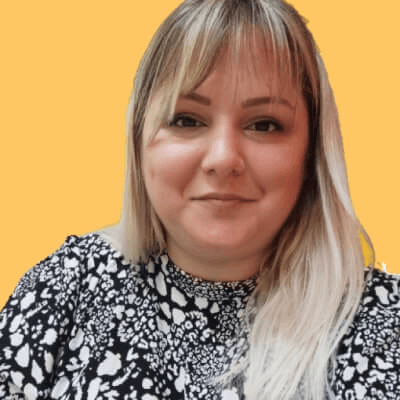 Written by Stefana Zaric
April 3, 2023
Contents
Need help onboarding international talent?

Try Deel
Key takeaways
Proactiveness is a big advantage: interacting with recruiters and company pages on social media can help you get noticed.

Participate in discussions and showcase your knowledge, whether in your own posts or commenting on other people's publications.

Be careful about what you say on social media because being impolite or inappropriate can have a negative impact on your chances of landing a job.
Did you know recruiters often screen the applicants' social media to confirm their qualifications for the job? They also check what other people are saying about the candidate, and even look to ensure there are no major reasons to rule out the applicant from the recruiting process.
This data goes to show that social media isn't just a nice-to-have tool for job hunters—it's become essential.
In this article, we'll share strategies to help you leverage social media to get noticed by recruiters and mistakes that could reflect poorly on your chances to land a job you desire.
Be active
If you don't post on social media, people are less likely to discover you, but if you're active, you increase your chances of ending up on the right recruiter's homepage.
For example, less than 20% of LinkedIn users are actually active daily. This means you have an opportunity to stand out and get noticed by prospective employers.
If you're unsure what to post about, here are a few ideas:
Articles from websites relevant to your industry

Lessons you've learned at past companies

Success stories and career highlights

Advice that showcases your expertise
For example, a salesperson looking for a new job could share tips on how to write an effective outreach email or what not to do during a follow-up call, or what they've learned from leads they didn't manage to close in the past.
Follow and interact with companies
Companies want to hire people who share their passion for the industry and have the same values. Show your prospective employer that your values are aligned with theirs and that you'd be a good cultural add to their team by consistently interacting with the company page on social media.
You can do this on a company or individual level. If the company has an employee building a personal brand and sharing useful content on social media, you can engage with them and let them know you are actively learning from their posts.
You can also follow the company page and repost their content and leave comments, especially if the page posts polls or asks their audience to share an experience.
Remember that you're interacting with a company on a public platform. It's okay to be persistent and strategic in your communication but keep your messages and comments professional and polite.
Do you dream of working
from anywhere?

Share industry-related knowledge
Help recruiters build a more complete picture of you as a candidate by showcasing your industry expertise on social media. Choose the right platforms, like LinkedIn, Twitter, or TikTok, and create educational content to share with your connections or followers.
You can combine industry news and your own experience to create unique, helpful, and engaging content. This won't only show how much you know about your field, but also that you can turn that knowledge into digestible pieces of information to share with wider audiences.
Offering specific solutions to problems you know the company you're interested in might be facing is another way to get yourself noticed by recruiters.
Learn how to increase your chances of getting a job with little to no remote work experience.
Participate in relevant groups
Online communities and social media groups often gather numerous professionals, but also recruiters, who use these groups to source suitable candidates for jobs they need to fill.
Join relevant industry groups to connect with people like you and make sure recruiters notice you. You can use these groups to ask smart questions about your industry and its future, share potential solutions to common industry problems, and showcase your knowledge by helping others.
Here are a few popular groups on LinkedIn you can join:
Monitor job postings
Most companies will use social media to amplify their talent-sourcing efforts. Other than job boards, many job seekers use social media platforms to monitor job postings and make sure they apply for the right ones early on.
Some networks, like LinkedIn, offer various useful features to help make your job search more efficient. For example:
"Easy Apply" allows you to speed up your job application process when no documentation other than your resume is required




Job alerts notify you when a job that matches your skill set and experience becomes available

Search filters help you narrow your search and easily shortlist jobs you're really interested in
Be your authentic self
Your skills and expertise aren't the only things being evaluated when you apply for a job. Recruiters often try to determine whether your values and beliefs are aligned with the company's.
This is why you should always present yourself authentically on social media rather than posting and saying things you think your dream employer would like to hear you say.
Social media is a great place to share your beliefs. You should post about things that you know about and that matter to you. You can always find the middle ground between expressing your opinion and doing it in a mindful and respectful manner if you believe it could cause turmoil.
After all, being able to support your attitude with arguments while being kind to the other side is a desirable communication skill and will come in handy in any of your career growth journeys.
Make sure your profile is optimized
If you want recruiters to find you easily or immediately on social media, know what you're an expert at, you need to facilitate this process for them. Optimize your profile by:
Choosing a professional-looking photo (rather than a selfie or a picture with a friend)

Leveraging the headline to explain what you do (especially on LinkedIn and Instagram, where using keywords in headlines can help your profile appear in search results)

Including a summary in the "About me" section (where you have an opportunity to show the recruiter why you're different than other candidates)

Sharing your portfolio (by putting the link to it in your biography or keeping examples of your work in the profile highlights, depending on the platform and the type of work you do)
Read more on how to optimize your LinkedIn profile for job search.
Make connections
Networking with current employees at the company you like can also help you learn about the company culture and upcoming job opportunities. This will make it clear for you whether working at this company is really what you want and prepare for a potential interview.
Participate in relevant discussions related to the company's industry—it's likely you'll find your prospective coworkers there. It's an opportunity to demonstrate your knowledge and make valuable connections that could help you get one step closer to your dream job.
Companies like Deel also host many virtual events, such as webinars and workshops. Attending these can help you establish a connection with the company and interact with people who may have a say in hiring new employees.
Use social media for outreach
Your dream company doesn't need to be actively hiring for you to have a chance to land a job there. Many employers keep their careers page open for new candidates all year round, which means you could reach out to the company and express your interest in working for them.
Proactiveness is a desirable trait in candidates. If you invest time to build a strong profile, you can create a shortlist of target companies and start engaging with their content or connect with people who work there.
After a while, you can reach out to their HR professionals or team managers—send a personalized message explaining your background and expressing interest in their company.
Avoid sending a generic message to everyone: it won't help you stand out and it may harm your reputation (recruiters talk to each other, you know).
Share your successes
Don't sell yourself short: if you're successful at what you do, make sure recruiters know it.
Any projects from past employers, clients you closed, articles you published, difficult situations you resolved—all these are proof of your expertise and talent, so talk about them on social media.
There isn't always enough room on your resume to showcase all the excellent work you've done, so use your social media profiles to the fullest and make your success known.
5 mistakes to avoid on social media when job hunting
Over 34% of workers got reprimanded or even fired for something they've posted on social media. While you obviously can't get fired from a job you don't yet have, some mistakes could cost you an opportunity to land it.
Here's what you shouldn't do:
Don't complain about past employers, even if you had a genuinely unpleasant experience with them, as your prospective employer may think you'd speak about them the same way one day if you left the company.
Don't post inappropriate content, especially if it involves hateful or discriminatory comments about any group of people, even if you consider it a joke.
Don't be impolite or too pushy because recruiters usually have their hands full with their daily to-do lists, so if they don't immediately respond to a message, they're more likely to be too busy, not disrespectful.
Don't respond negatively to a rejection because you might not be the right candidate at the moment, but will be for a future role—unless you close that door by being unkind.
Don't go overboard with posting on social media as it may make you look less serious about finding a job, unprofessional, or unproductive.
Maximize the time spent on socials
Socials aren't just for socializing; they've become a powerful tool in job search. If you apply the tips we shared in this article, you'll be increasing your chances of landing a job you'll love significantly.
Make connections, showcase your knowledge, and approach your social media profiles strategically, and soon you'll see the number of great career opportunities grow.
Deel helps connect the best workers with the best talent worldwide. Whether you're a direct employee, EOR employee, or independent contractor, we make working from wherever easy—and that starts with the job search.
In this content series, we share articles, templates, and guides to help job seekers and new hires navigate the world of work, including: