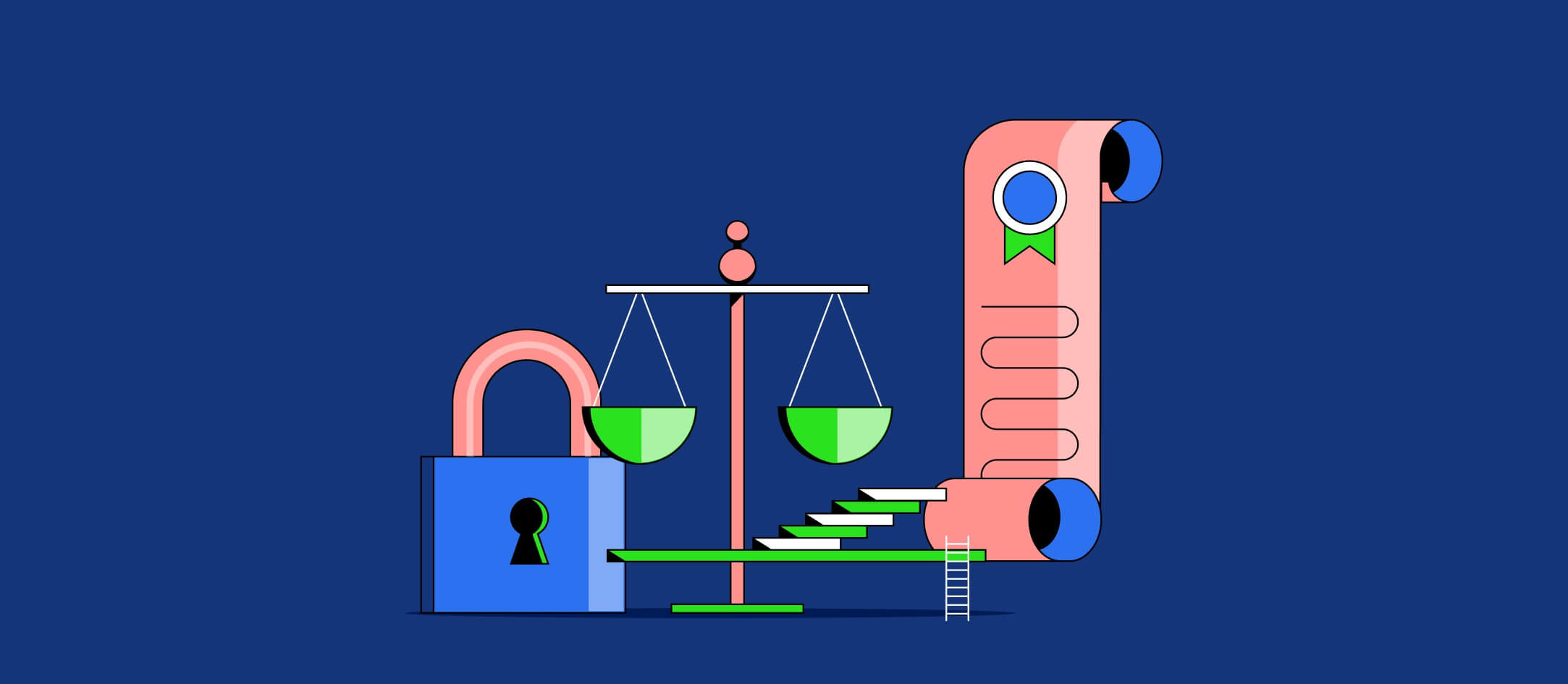 What Are In-Kind Benefits? How to Provide and Report Perks to Your Workers
An in-kind benefit is a non-cash benefit that improves employee well-being. Keep reading to learn everything about these perks.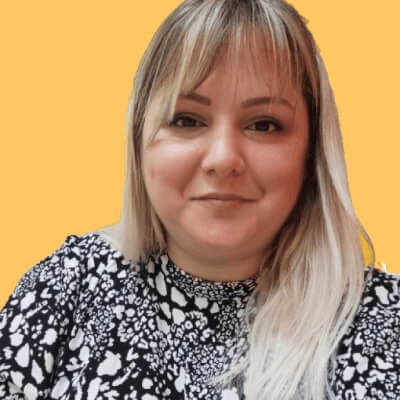 Written by Stefana Zaric
March 24, 2022
Contents
Need help onboarding international talent?

Try Deel
In-kind benefits are non-cash benefits that improve employee well-being. For some employees, these benefits are bonus perks piled on top of an attractive salary. For other employees, in-kind benefits provide essential services like healthcare and childcare that they couldn't afford with taxable monetary income alone.
In any case, in-kind benefits are an important form of employee compensation to attract top talent and improve employee engagement and retention.
Below, we discuss common in-kind benefits and their pros and cons compared to raw cash income, especially for global employees. We'll also explain which in-kind benefits fall under taxable compensation worldwide and how employers should report them.
What are in-kind benefits?
In-kind benefits are non-cash benefits an employer provides to their employees. Although non-cash, in-kind benefits carry monetary value. Both employee and employer may be required to pay taxes on that value.
In-kind benefits, also commonly referred to as benefits in kind (BIK), fringe benefits, perks, or non-mandatory benefits, are not part of an employee's wages or salary. Instead, in-kind benefits are allowances employers include in their comprehensive employee compensation plan. Also, BIK can include access to services or assets as needed, such as company cars or travel expenses.
Not all employees value BIK the same. Still, these perks are an essential part of many compensation strategies since more and more employees place benefits packages as a top reason to look for a position outside their current company. Economists Janet Currie and Firouz Gahvari point to the inefficiency of cash transfers and argue that in-kind transfers may be a more efficient way to compensate for a lack of public health and public housing policies.
Some in-kind benefits can significantly impact employees' overall financial situation. For instance, if a company offers to cover an employee's housing expenses, they help them save a considerable portion of their salary.
Read more: learn how to calculate employee benefits costs.
The most valuable in-kind benefits
Benefits in kind are just as significant to employers as the salary when negotiating for the job position. According to SHRM's 2018 Employee Benefits Report, 92% of surveyed employees said that benefits are essential to their overall job satisfaction.
Childcare expenses
Employers can provide a huge service to their employees by offering childcare stipends, reimbursement, or even on-site childcare. Especially during the summer, this saves employees the high cost of hiring a private caregiver or having to build their schedule around pickups and drop offs.
Medical in-kind benefits
Employees often list health insurance and the most important element of compensation, if only behind salary and wages. Employees, especially in the US, face high healthcare costs and very basic coverage via medicare. Important note: health care policies paid directly are usually tax-free to employees.
Moving expenses
One of the most common BIK for expat employees is moving costs coverage. If an employee and their family relocate for a more extended period, an employer may offer to cover the transfer of the employee's personal and household goods.
Also, if relocation is temporary, an employee may ask the employer to fund family visits in their home country or relocation assistance at the end of the assignment.
Housing costs
Some companies offer housing allowance to employees. The best-case scenario is when an employer covers an employee's housing costs without reducing their salary. However, if an employee must cover these expenses independently, that may lower the employee's tax bracket and rate, increasing take-home pay.
Food cost
When an employee is required to work onsite, an employer may offer free food. It is one of the most popular tax-free BIK. Also, many employers provide ''per-diem'' or daily allowances for travel, meals, and lodging.
For employers of low-income populations, subsidizing food costs can stand in place of food stamps programs, guaranteeing access to nutritious meals which can be an extremely valuable benefit to employees who may be routing most of their salary to cover rent and other expenses.
Learn how to manage global benefits from Deel experts
Your hub for improving your global team's working experience. Get a free resource bundle about global perks and benefits.



Other examples of in-kind benefits
Most in-kind benefits give employees financial security and flexibility at work. For example, the following perks help employees focus on assignments rather than worrying about covering certain expenses independently.
Life insurance
Retirement benefits
Childcare (offered in the office or reimbursed)
Non-business travel and entertainment expenses
Relocation stipend
Use of a company car
Access to a co-working space
Employee loans or student loan repayments
Commuting costs, such as subsidies for public bus services
Daily allowances for travel, meals, and lodging
Pros and cons of in-kind benefits for employees working overseas
Various assistance programs, including in-kind benefits, are especially significant to employees working overseas (and their employers) for several reasons:
Workers on international assignments may be eligible for more extensive benefits in kind programs than their local colleagues
Many employers still practice offering in-kind benefits as part of expat packages
BIK reduce the total

cost of employment

, which benefits employers
Benefits in kind can reduce employee's income tax
Additional advantages of BIK
BIK enables beneficiaries to save money. Aside from fax-free in-kind benefits covering living expenses, specific types of cash benefits can help an employee maintain their household in the home country while on an international assignment.
Disadvantages of BIK
The most evident disadvantages of in-kind benefits are:
Low incomes caused by a robust BIK package
Currency risks (in case allowances are calculated in the home country currency)
Many perks are taxable, and employees may qualify as a taxpayer in the home and host country
Tax policies: taxable and non-taxable benefits
When an employer offers a bonus to an employee in the form of fringe benefit, such a reward is considered taxable income unless it's one of the excluded benefits determined by the IRS. Then, an employer must include them in an employee's W-2.
The most common taxable in-kind benefits include reimbursement of tuition or education expenses, as well as mileage expenses. Also, benefits such as a company car or mobile phone may be subject to taxation if used for private purposes, or if they surpass the IRS's maximum amounts.
On the other hand, many fringe benefits are non-taxable. For instance, accommodations specifically provided to a worker to perform their job are excluded from tax withdrawal. Awards for achievements are also tax-free. In addition, benefits considered de minimis, or of an insignificant amount, are not subject to taxation. These include small gift cards given to an employee as a birthday present.
Employers offer taxable benefits in many European countries, including the United Kingdom. Such perks, like the use of a company car, must be valued, and the taxpayer (an employee) pays tax on the taxable value of the benefit using the P11D method.
Are in-kind benefits tax deductible?
Sometimes, employers can claim a cost deduction for benefits provided to employees. For instance, when you give paid vacation to your workforce, you provide deductible benefits.
However, the benefit's taxability and the expense's deductibility are not the same things. So, even if a benefit you provide is non-taxable (to an employee), you can still deduct the costs of providing benefits.
In the case of a taxable benefit, if you provide a company car to an employee, the value of this fringe benefit must be included in an employee's wage as part of the compensation. Still, you can't deduct the value of this perk as a wage expense. Instead, you can deduct the cost of providing it.
Methods of including in-kind benefits
The best way to provide in-kind benefits depends on where your employees live.
Home country model
The home country method enables employees to keep payroll in the home country as well as the same level of benefits as similar employees. It is ideal for short-term assignments, and it opens the possibility for employees working abroad to receive additional perks necessary to cover specific expenses.
On the downside, if the payroll is split between the home and host country, an employee may not receive reimbursement for host country taxes or currency differences, which affect their overall compensation.
Localized method
The localized method includes offering the benefits available in the host country. Therefore, it is most suitable for long-term assignments. Perks available through this method include housing, pension contributions, and food allowances (all included in the total compensation value).
Global method
The global method is a way to offer international benefits in kind to employees who relocate often. This model allows employees to plan their finances based on the international benefit types and keep the benefits regardless of where they move. For instance, particular in-kind benefits, such as pension contributions, are centered in the home country, while others depend on an employee's current location.
Why report perks
Tax and payroll laws worldwide require employers to report the in-kind benefits provided in a compensation package. Therefore, both employees and employers must familiarize themselves with various forms of reporting in-kind benefits.
In the US, employers must include all taxable BIK on an employee's W-2, while in the UK, employers use a P11D form for the same purposes. Independent contractor bonuses and benefits must be reported on Form 1099-NEC.
Tax-free in-kind benefits across the globe
As mentioned earlier, many countries agree on what benefits should be taxable. So now we'll determine whether countries offer similar tax-free BIK packages.
The United Kingdom
Although non-taxable in-kind benefits in the United Kingdom are limited, any employee who makes less than £12,570 ($16.367,71) annually, the personal allowance, is eligible for tax-free BIK, including:
Childcare vouchers
Commuting expenses
Moving costs
Pension contributions
Business travel accommodations
Use of a company car (for business use
China
Foreign employees in China enjoy various in-kind benefits divided into eight categories. These perks, also known as tax-exempt benefits, are not included in employees' salaries or wages. Instead, they are paid on a non-cash basis or reimbursement.
Housing rental expenses
Childcare and education expenses
Language training costs
Relocation expenses
Home leave costs
Meal fee
Laundry fee
Business travel expenses
Canada
The list of non-taxable in-kind benefits in Canada includes:
Employer-provided private health care insurance
Childcare costs for an employee working out of town
Education and professional development costs
Automobile allowances
Cell phone and internet services
Relocations cost reimbursement
The United States
All in-kind benefits in the US are taxable, except those included in the tax code. Still, non-taxable perks exist, but specific requirements must be met for employees to become eligible for BIK.
Also, expat workers are not entitled to any special provision for BIK taxability, and every benefit, including vehicles, housing, or other living costs, is considered taxable.
The most common tax-free perks in the US are:
Life and health insurance
Childcare (up to $5,000 a year)
Onsite company accommodation and meals
"Per diem" (business travel expenses, accommodations, and meals)
Relocation costs
For more information, visit the IRS's Employer's Tax Guide to Fringe Benefits.
Belgium
Self-employed individuals and employees must pay progressive income tax and social security based on the earned cash income. However, social insurance and in-kind perks are also employers' responsibilities.
Qualifying in-kind benefits for favorable tax treatment include:
Housing and utilities
Stock options
Use of company-provided car, cell phone, or computer
These incentives are provided to Belgium nationals. Foreign workers, on the other hand, are entitled to the specific tax-free in-kind benefits:
Tax equalization
School fees
Living costs (up to $2,739)
Housing expenses
Provide the best benefits for your global team with Deel
Regardless of where your employees work, you want to provide them with the best working conditions and benefits. However, it may be challenging to keep up with the costs, taxes, and partners involved in offering competitive compensation, especially abroad.
Deel lets you hire anyone, anywhere in the world, within minutes. Plus, you can rest assured legal experts vet your contracts and taxes to be completely compliant, so your new hires are set up to work correctly in no time.
Deel offers perks from over 150 partners in over 150 countries. Book a demo to learn more.