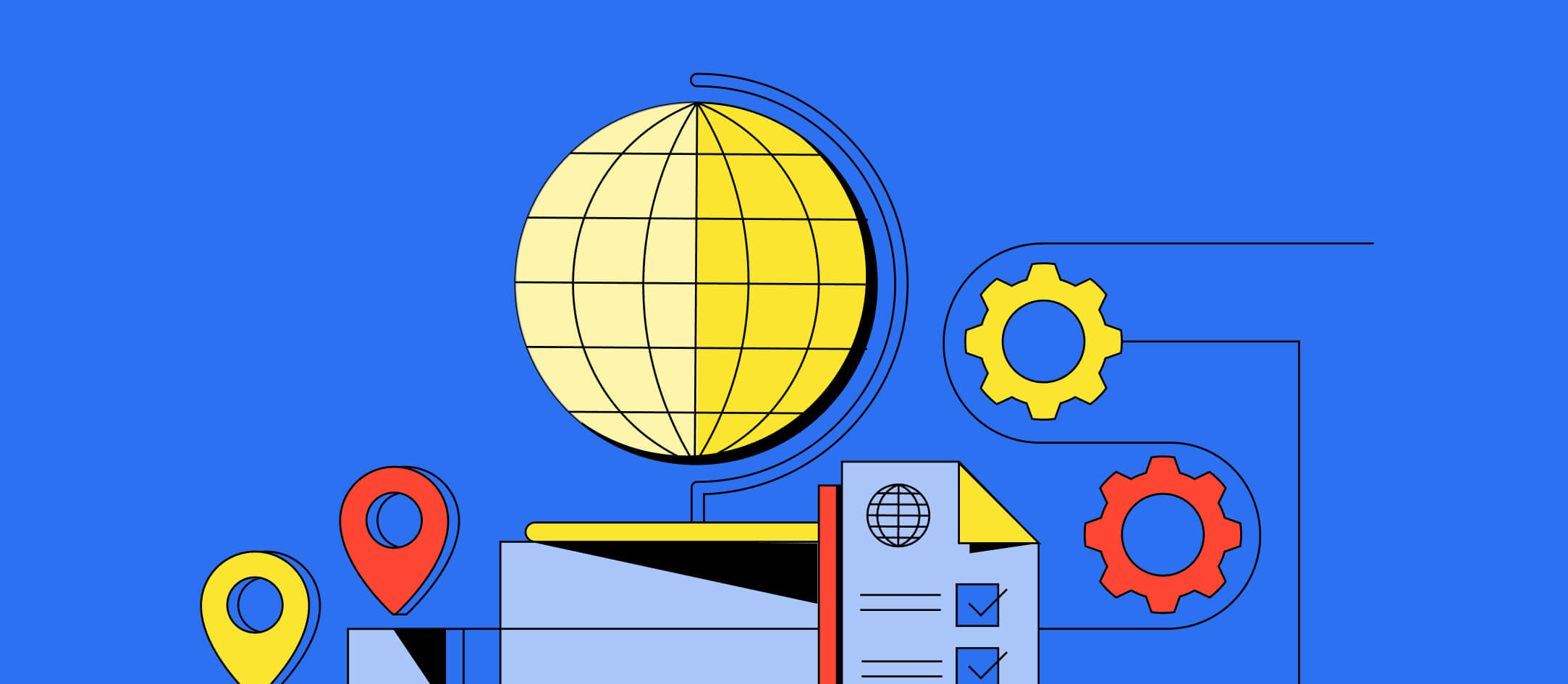 What is the future of work? On-site, hybrid, or remote?
With new forms of work gaining traction, what is the future of work? Discover which model suits you best, based on four key indicators.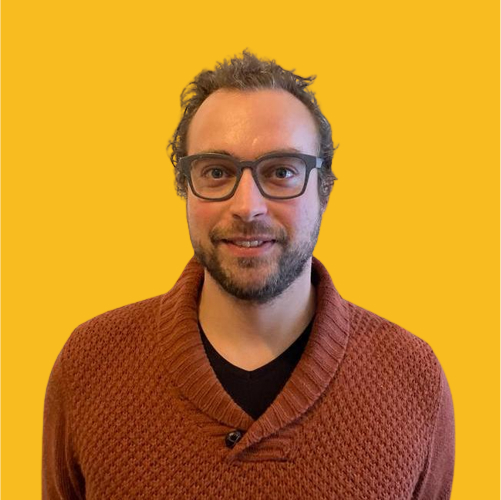 Written by Gabriele Culot
January 24, 2023
Contents
Need help onboarding international talent?

Try Deel
Key Takeaways
1. The world of work is rapidly evolving and companies need to adapt quickly and effectively
2. Hybrid and remote work are being increasingly adopted in many companies and industries
3. On-site, hybrid, and remote work all have a place in the future of work, and companies must determine what model best fits their needs
The future of work is a projection of how work, workers, and the workplace will evolve in the years ahead. It's a topic at the forefront of stakeholders' and business leaders' minds as they deliberate how teams should operate to guarantee success in a post-pandemic world, from startups to large corporations. But what is the future of work, when it comes to on-site, hybrid, or remote models?
In this post, you will discover which work model is best for your company by evaluating yourself and your organization against four key indicators:
your ability to succeed
your ability to empathize
your ability to evolve
your ability to trust.
You go big. We go with you.
1. Your ability to succeed - How did your company fare during the pandemic?
If your company has had at least some capacity to adopt remote or hybrid working styles to good effect during the COVID-19 pandemic, it's wise to continue in this vein to avoid undoing the progress you've made. Organizations that successfully shifted to remote work during the pandemic aren't returning to pre-pandemic practices. Instead, these people and organizations are using their learnings from the past two years to develop new work practices to replace outdated ones.
Tech giants like Apple, Google, and Microsoft, for example, are promoting hybrid back-to-office plans. For organizations, hybrid refers to having a mix of on-site and off-site employees. For individuals, hybrid work refers to working part-time in the office and part-time from somewhere else.
Of course, not every role can be remote or hybrid. At least 50% of employees in industrialized countries are in jobs that they can only do on-site, such as retail, HORECA, agriculture, construction, and healthcare.
However, you're in a strong position if your company can go hybrid or remote. Remote and hybrid work usually see workers perform at higher levels, improving business performance. 80% of employees globally report being as or more productive since going remote, and hybrid teams may increase overall productivity by 5%.
2. Your ability to empathize - Do you adopt a people-first approach?
Business leaders with "people first" mindsets should avoid traditional work practices and instead opt for remote and hybrid work arrangements that adhere to workers' needs and preferences. When making business-related decisions, if you often find yourself caring for your workforce first and foremost, you can assume you have a people-first mindset.
The COVID-19 pandemic changed people's perspectives on work and its place in their lives. Many business owners and workers were faced with responsibilities to keep business running and generate income while simultaneously evaluating their values surrounding aspects like:
Personal health
Family relations and priorities
Sense of purpose
In Microsoft's 2022 global Work Trend Index (WTI) study, 47% of respondents say they are more likely to put family and personal life over work than before the pandemic. And 53%—particularly parents (55%) and women (56%)—say they're more likely to prioritize their health and wellbeing over work than before the pandemic.
These shifting priorities caused workers to leave their current positions en masse in search of new jobs. Globally, the Microsoft WTI (2022) external survey found that the top five reasons employees quit were:
Personal wellbeing

or mental health (24%)
Work-life balance (24%)
Risk of getting COVID-19 (21%)
Lack of confidence in senior management/leadership (21%)
Lack of flexible working conditions (21%)
The preferences of your workforce depend on multiple factors, including their location, gender, race, demographic, skillset, and lifestyle. Still, People Managers and business leaders should keep them in mind when planning and building strategies.
According to Harvard Business Review, in the US:
47%

of workers prefer to work in a hybrid model
32%

want to stay fully remote
21%

want to return to the office full-time.
Similarly, in the United Kingdom:
59%

of workers would opt for hybrid work
18%

prefer full-time office presence
23%

favor fully remote work
Let's turn to the labor market for insight. We can see that LinkedIn reports a fivefold increase in remote job postings and notes that people in cities across the Sun Belt are applying to remote jobs at a rate substantially higher than the national average.
In addition, searches for digital economy jobs on Bing jumped by about 5% compared to before the pandemic, including sustained growth following the initial pandemic shock. The interest surge was most prominent in small urban and rural areas.
If we look to gauge work preferences by gender and race, a 2021 study on workplace inclusion shows that:
Compared to white men, people of color and women favor remote work slightly more.
In the United States,

86%

of Hispanic and

81%

of Black knowledge workers prefer hybrid or remote work environments compared to

75%

of white knowledge workers
3. Your ability to evolve - Are you open to new technologies and working methods?
Business owners resistant to change or slow to adapt should consider rethinking hybrid and remote work arrangements. These models require openness and eagerness to explore new technologies and initiatives.
The pandemic significantly accelerated the digital transformation already underway at many companies. Advances in artificial intelligence (AI), automation, machine learning, and robotics are driving a substantial change in how people work.
The coming 20 years will see improvements in remote technologies like AR, VR, holograms, and increased device portability. These technologies will radically improve remote and hybrid working, just as video calls and cloud file-sharing did over the past 20 years.
Adopting new technologies also requires investment in human resources, capital, and workforce optimization. Digital upskilling and reskilling should prepare teams for the new nature of the work experience and increase retention rates.
If your organization is one where innovation and change happen easily and are met with enthusiasm, the near future holds huge potential. However, these opportunities might pass organizations by if change and progress are slow.
4. Your ability to trust - Can you establish and maintain trust within your workforce?
The success of virtual and hybrid teams depends on establishing interpersonal trust. Interpersonal trust requires confidence, competencies, credibility, and care. If management and teams lack these qualities, remote and hybrid work models are best avoided.
Geographical, temporal, and perceived distance reduce awareness of activities and schedules. As awareness decreases, so do confidence in others and willingness to seek help. As a result, interpersonal and task conflicts are likely to increase.
Organizations that opt for remote and hybrid work models should create initiatives and practices that:
Establish common ground among co-workers and leadership (shared vocabulary, mental models, practices, experiences)
Facilitate

team communication and collaboration
Provide mechanisms and workspaces that facilitate teamwork transparency
Embrace

the future of work

with Deel
This rapidly evolving situation presents a unique opportunity for you to reimagine the world of work and make it better for you and your workforce. Instead of asking, "What is the future of work?" it might be more beneficial to ask, "What should the future of work look like, and what can you do to get there?"
Deel offers tools that help streamline and simplify HR processes, enabling organizations to spend less time on manual work and more time building a future of work that fits their needs and values.
Boost your talent management with PTO and One-on-one Slack integrations, ensure your values and vision are shared by your workforce with Referrals and Onboarding plugins, and start building a better employee experience right away.‍
Book a free demo today to learn more.