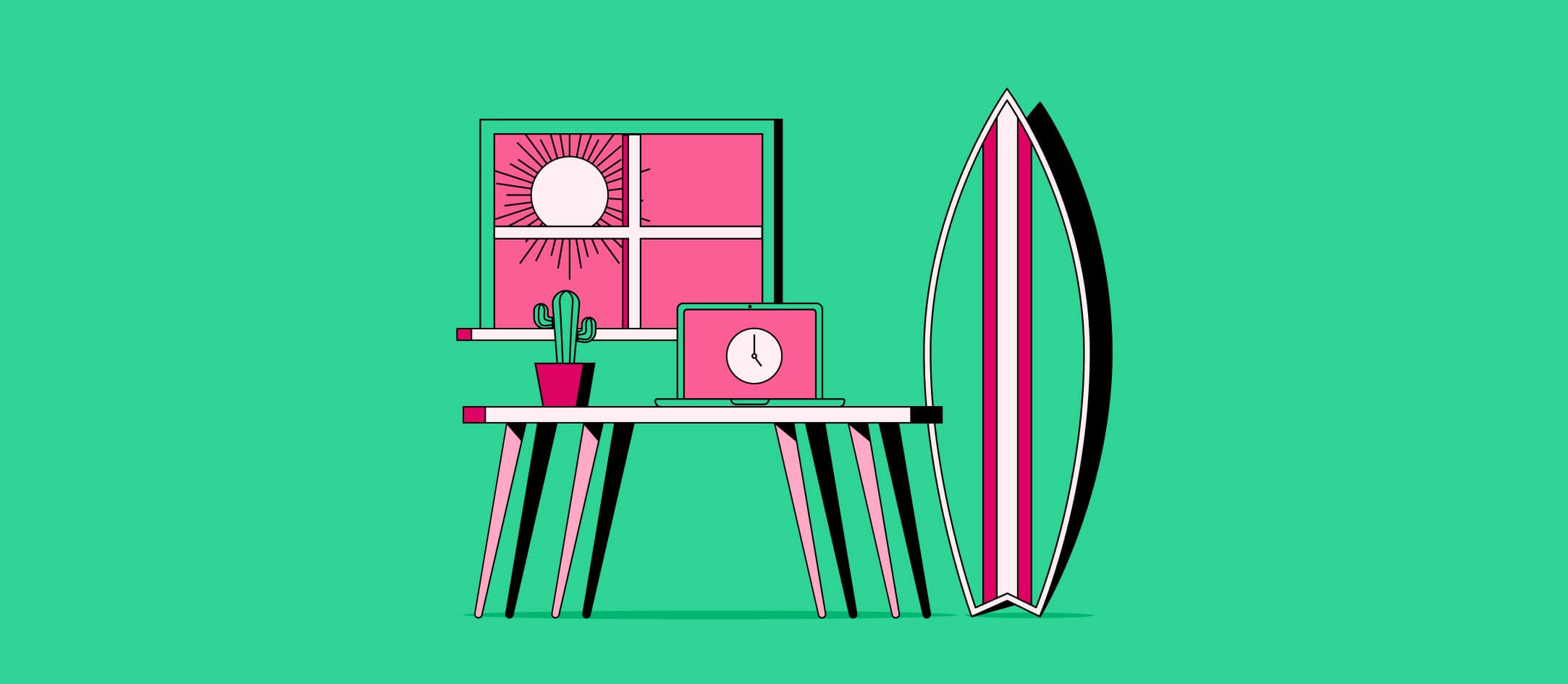 Working from Home? 6 Easy Design Tips You Need to Know
People create, develop, grow, and relate better when they're in a space they actually like. Learn how to redesign your space for the optimal WFH experience.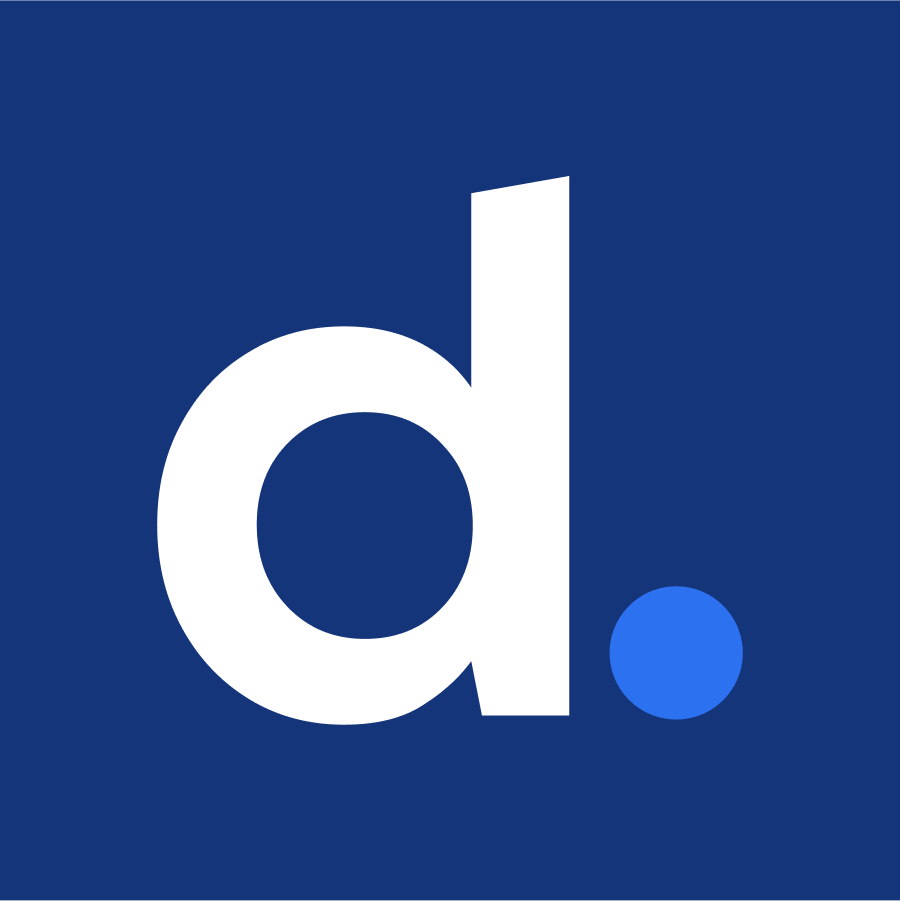 Written by Deel Team
January 13, 2022
Contents
Need help onboarding international talent?

Try Deel
This article was created in partnership with the Pancake team.
The last two years have seen us experience our homes in new ways we'd never have anticipated. We've had to adapt our spaces, lose our kitchen tables under mounds of office paperwork, and at times get creative to have any hope of getting some work done. You name it, we've seen it – ironing boards doubling as desks, bathrooms utilized as quiet virtual meeting zones, and the list goes on. Here's the thing: working from home doesn't have to be unpleasant. Adjusting our spaces can make a world of difference.
Fact: People create, develop, grow and relate better when they're in a space they actually like.
That's why in the new age of WFH it's more important than ever to have a space that reflects who we are, truly supports our needs, and ultimately brings a smile to our faces. The good news is that there are many little design tweaks you can make to ensure your workspace – whether it's a tucked-away nook or an entire spare room – is the most enjoyable it can possibly be.
Elevate your lighting
Poor lighting can lead to eye strain which could easily spell headaches, not to mention make your space feel dingy. If you can make sure you're positioned near a source of natural light, fantastic. Otherwise, consider investing in some LEDs in the 4,500-5,000 Kelvin range to do the trick. This, of course, is the bare minimum when it comes to lighting. Ideally, you want a nice mix of ambient and task lighting and you can get really creative with it. Most people don't realize that bringing in funky modern lighting is one of the most affordable yet high-impact design changes one can make. Think app-controlled colored LEDs, hotel-chic floor lamps, and truly individual desk lamps–a high-end look on a total shoestring.
Upgrade your seating
Does back and neck pain sound familiar? It's almost certainly where and how you're sitting. Luckily there are plenty of simple, stylish upgrades out there that could make a world of difference. And figuring out what's genuinely comfy for you is worth it when you're seated all day. Consider an adjustable chair so you can tailor its height to your space, and maybe one with armrests for added comfort.
Don't forget sound
Spaces can be really influenced by sound. It's worth investing in a decent speaker so you can enjoy calm background music while you concentrate and blast your favorite tunes between tasks. Don't underestimate how refreshing 4 minutes of great music can be! If you get easily distracted by sounds, you could also look into incorporating a rug to soften the surrounding noise, or even an affordable sound-masking device. They can be super effective.
Air quality – and aroma
Fresh air, fresh mind. So open up your windows while you work if you can, and make sure to change your air filters if you're in an apartment. Beyond that, you can get your hands on a beautiful little aromatherapy diffusor to make your space smell divine. A nice blend of basil, grapefruit, bergamot and lavender oils could help you out on the days you feel less focused.
Add some amenities
Bring a little joy to your works space with handpicked amenities that'll delight you. This could be a little coffee station with your favorite blends and syrups, or a snack bowl with some unusual bits and pieces to satisfy those 11 am cravings. Amenities aren't just for offices!
Personalize the space
A space that brings a smile to your face is one that's thoroughly you. Frame a photo of your dog, put up a world map if you love traveling, display your favorite books or your favorite words of wisdom. Even a simple lick of paint in a shade you find alluring could transform your work from home experience.
The story of Pancake
Our own experience of transitioning to work-from-home, needing to outfit a space, and finding that design services can cost thousands inspired us to create what Pancake is today:
A fun and effortless virtual experience that makes beautiful, affordable, and sustainable design accessible to everybody. We design or re-design spaces in real-time, co-creating liveable, delightful environments that promote happiness, wellbeing, and "feel-good" moments for any budget.
Our sessions leverage the furniture you already have in your home, but bring a professional designer's fresh eye to the space. During a two-hour online session, you'll see your space perfectly visualized in 3D, and we will flip it LIVE, watching how your ideas and needs come together.
We design not only aesthetic and comfortable spaces, but healthy ones by paying close attention to the following aspects in all our sessions:
We strive to enhance the connection between the home and the outside world, incorporating natural elements and prioritizing views.
We create multifunctional spaces to support the rich variety of everyday activities that take place at home – spaces that you can work in, live in, and enjoy, all at the same time.
We design private areas with proper acoustic freedom from intrusive noise or from being overheard when you need them.
We advise on lighting, intensity, color, and stimulus tuning for spaces and times of the day. Appropriate selection can support human health.
We can recommend color palettes and textures to highlight particular elements to create a certain mood.
Need a little motivation to reimagine or create a new space? The best way to do it is by visualizing your ideas. Tell us about your needs, pick a date, and let's design your space together!