How Deel helped them reduce the complex compliance system from more than ten interactions to just one
Cubbo, fulfillment that helps e-commerce grow
Today, each e-commerce needs its logistics operator more than ever to compete with the big players. Cubbo arrives to empower all retailers, allowing them to have access to the same logistics infrastructure, ensuring that their clients deliver 93% of orders the same day in the capitals of Mexico, Colombia and Brazil and 80% in less than 24 hours to national level in the 3 countries, giving their clients a logistical and competitive advantage. Receiving, storing, omnichannel inventory management, stocking, packing, delivering and a good fulfillment experience is no longer a privilege of a few, thanks to Cubbo's fulfillment platform.
They started in Mexico, then they arrived in Colombia and in February 2022 they started in Brazil. They continue to grow "thanks to the fact that we have pure AAA players in Cubbo, the stars do not have to live in a single country; For example, we have a guy from Barcelona who works for Mexico but lives in Colombia" says Josu Gurtubay, Co-founder and COO of Cubbo. There are 9 nationalities on the team focused on Spanish-speaking countries and Brazil.
Have the best talent without so many complications
Having a Peruvian team member who lives in Argentina and works for Mexico was a pain both at an administrative and compliance level for a VC-backed company.
"Hybrid work and being able to have talent from other countries and in other countries, before it was extremely complicated but today it is a must, this is an advantage because you have the talent you really need"
Josu Gurtubay, Co-founder & COO of Cubbo
Continue growing without payments and hiring being impediments
With Deel all those problems are over. The most important benefit for them is compliance, legal paperwork, contracts. "Now I simply go to Deel, create the contract, send it, it arrives signed and that process is finished in less than 5 minutes, versus the previous way that was manual with coming and going of emails," says Josu. The hiring process was reduced from more than 10 interactions to just one and they have grown 30% in hiring since they have been with Deel.
The other benefit is the ease of making just one transfer for all payments. Plus the team now has many options to withdraw their money which became an advantage of the brand. "For example, we were thinking about what would be the best way to withdraw the money in Argentina, taking into account the current economic situation; I think they can benefit the most from using Deel. What's more, through Deel we pay international suppliers"
Before it was a matter of sacrifices for both parties, but Deel brings simplicity for both the finance and HR area and for collaborators.
Deel Features They Love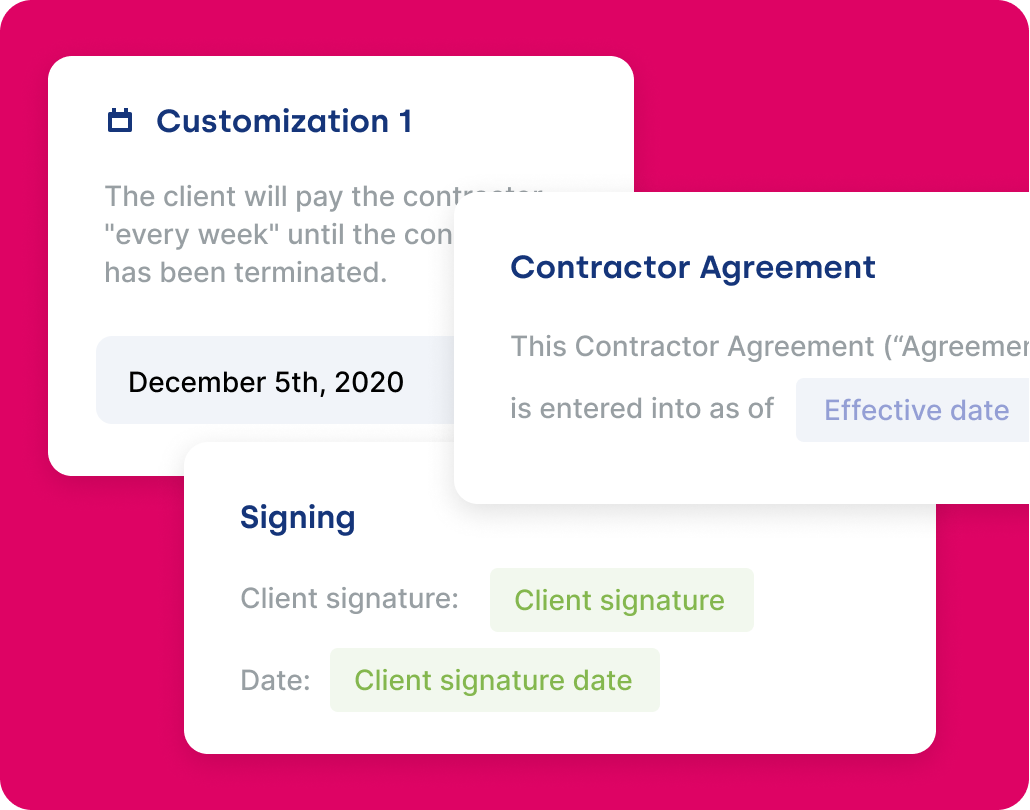 Compliance
Legal contracts anywhere in the world in just a few clicks.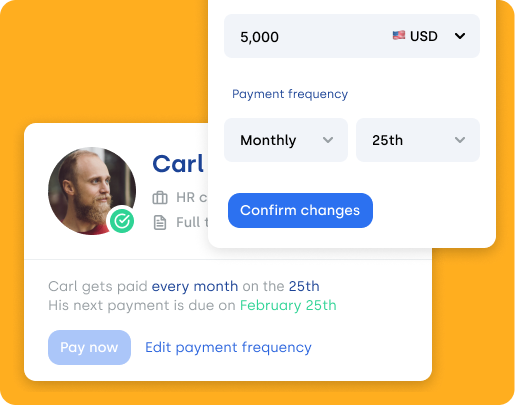 Payroll
We pay the entire team with a single transfer and they can withdraw in over 120 different currencies.
Deel makes growing remote and international teams effortless. Ready to get started?