How Flexhive by Hudson builds a global team with Deel
On Deel Since
September 2022
-80%
less time spent on admin and hiring compliance
+35
employees hired globally in less than a year
The hiring experts
Flexhive by Hudson is a leading on-demand talent platform and part of the Hudson group, which is the largest privately-owned recruitment and staffing company in the APAC region. It offers temporary and permanent talent solutions that help businesses scale without making fixed commitments based on market demands or skill needs from talent pools based all around the world.
Talent shortages and escalating costs hamper growth
Flexhive needed more staff to service its growing customer base, particularly in back-office processing and operations. Automation could only take them so far, and talent was becoming increasingly scarce and expensive locally.
Flexhive used another employer-of-record solution to help, but the process of hiring and onboarding talent was slow, and the provider lacked key knowledge of international regulations. They needed a streamlined talent solution with expert support to fuel the next stage of its growth journey.
Global hiring made easy
With Deel, Flexhive noticed an immediate improvement in its global hiring experience. Employees can now be hired—with all the necessary compliance sorted—and paid all from the Deel dashboard. Issue resolution is fast, and Deel's team of regulatory experts has helped the Flexhive team navigate labor law requirements easily.
"The cost of going [at] it alone in new geographies when hiring globally does not make financial or business sense. There's incorporation and time investment that's needed to get up to speed with employment regulations in different countries, not to mention the risk associated with worker misclassification," said Dean Morrison, Chief Operating Officer at Flexhive.



Flexhive has successfully hired over 35 employees in new geographies in less than a year. The streamlined end-to-end process and employee management tools give the Flexhive team the ability to reduce the amount of time spent on hiring and onboarding processes by up to 80%. "With Deel, we have complete control without compromise. The process is quick, robust, and transparent," explained Morrison.
Furthermore, as a recruitment company with deep expertise in talent acquisition, Flexhive is now white-labeling Deel solutions for its customers, giving the team the tools to provide a global hiring strategy for customers. This is opening up new revenue channels for Flexhive and is its fastest growing channel.
Deel features they Love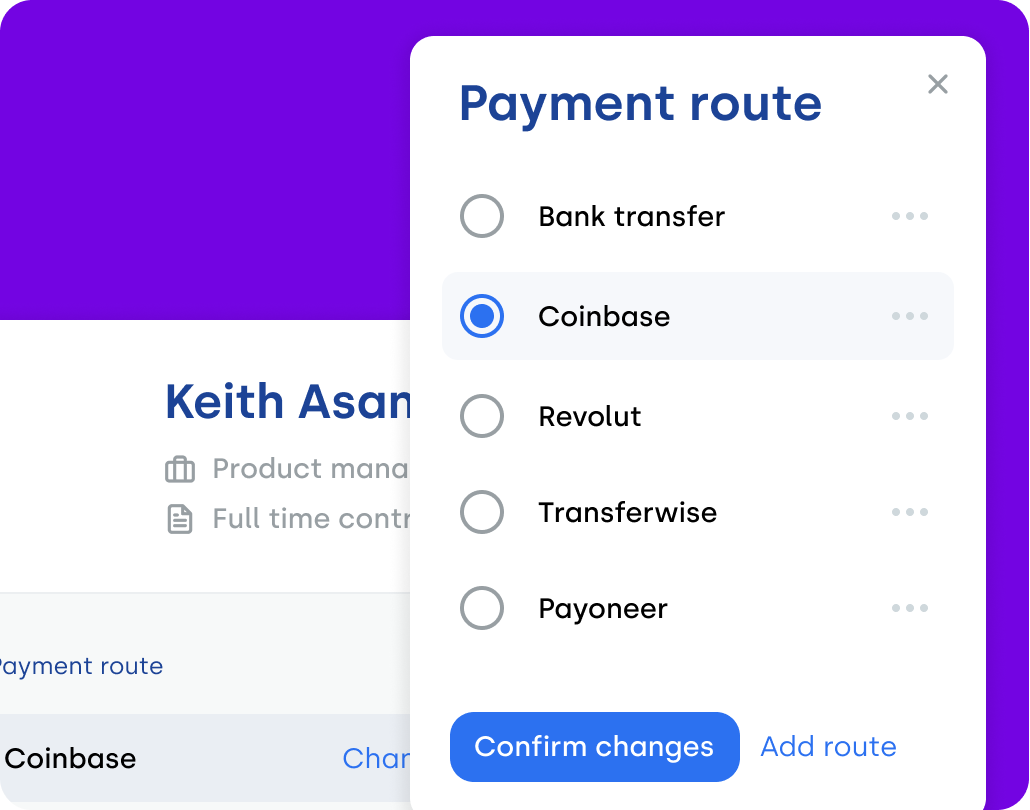 Contractor payment options
An excellent way for contractors to get paid on time and in the currency of their choice.