 With Deel, they managed to grow easily without having to hire an entire payroll and HR team, in addition to offering extra benefits to their teams.
4
Hours for all management
Fintech for teenagers to fulfill their dreams
Leveraging the power of financial technology and gaming, Modak helps teens reach their greatest potential to fulfill their dreams through a learning ecosystem with web2 and web3 technologies that makes finance an easy-to-understand topic.
Grow internationally without hiring an entire team to do so
Modak was born in 2022 and like any company that is just starting out, it must be strategic with its investments. Although it was founded in the United States, they had an interest in hiring talent in Latin America and other parts of the world. This meant that the different types of contracts and payroll in different currencies (dollars, Mexican, Argentine, Colombian pesos and even Indian rupees ) would be very complicated. There were only two solutions: hire a dedicated team, which is usually expensive, or use a platform that would make the process automated, easy and fast.
"Now that we have used Deel for a year, I love that they have treated me just as well; At the beginning with one collaborator and now with more than fifty, they are interested in our success."
Laura Posso, Growth Hacker
Have a powerful platform that makes everything easier
Laura Posso, Growth Hacker, told us that they did a comparison with all the platforms and Deel quickly rose to the top. "At the beginning, what caught my attention the most was that I was able to get an immediate demo so they could show me how the product worked. The other platforms made me wait a week." Deel offers special benefits to start-ups, this was a plus for Modak, in addition to the interface that is very easy to use.
"In terms of price, it is similar to the competition; but in terms of functionality it goes much further, everything is so well configured that I only have to check it once a month. It changed me completely"Laura tells us. In addition she also highlights the customer experience offered by the Deel team. "From day 0 we have been with Deel, but compared to my previous experiences I can say that doing the consolidation took 4 days and now with Deel it is a maximum of 4 hours", Laura also mentions an extra benefit for talent in Argentina"paying for Deel in dollars has been an extra benefit, especially in countries with a devalued peso, they even appreciate that they also offer Coinbase"
Deel Features they love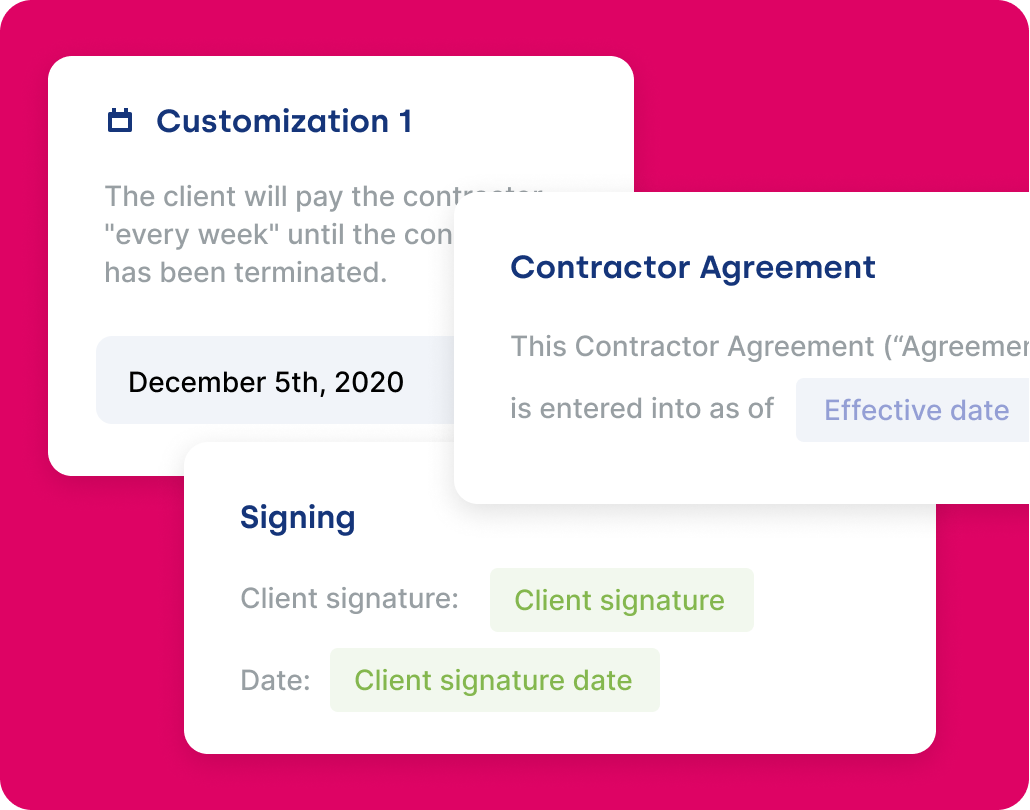 Contract signatures
"That the collaborator is the first to sign and then the director, changes operationally because it allows us to sign many contracts in a single batch"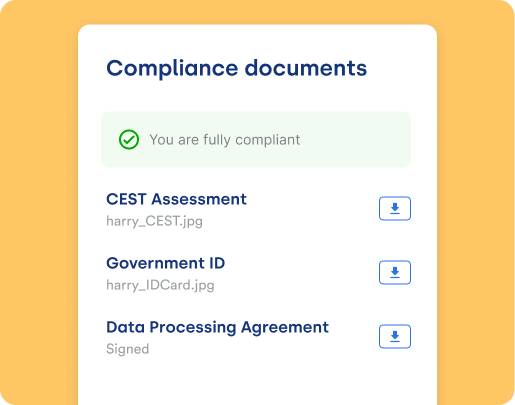 Contract types
"We have between 15 to 20 people with 'pay as you go' contracts that allow us to pay by the hour or by task, this saves us a lot of time"
Deel makes growing remote and international teams effortless. Ready to get started?