How Deel helps TinyBytes affordably pay their talent faster
Mobile Gaming Company FTW
TinyBytes has been developing the best social features for core mobile video game players worldwide for over seven years. With features like real-time multiplayer, clans, chat, and tournaments, they've successfully launched over 20 games with 25 million downloads, building a strong gaming community looking to compete, collaborate, and make new friends.
Their mission is to deliver the best games to their community using the best global talent.
Optimize the payment process to have a GG
TinyBytes prioritizes its team's shared passion for gaming over their individual locations, currently spanning eight countries—Chile, Argentina, Brazil, Guatemala, Spain, Bulgaria, Turkey, and Russia. TinyBytes also centers its operations around goals rather than set schedules. But with such a diverse team of data analyzers, user experience experts, developers, artists, and game designers, the company faced a problem: complicated payroll.
Initially, they individually paid each team member directly to their bank accounts—this was tedious at an operational level, expensive due to transfer commissions, and prone to human error. Some team members preferred managing their money on a platform separate from their bank accounts. After hearing suggestions from other companies, TinyBytes decided to try Deel.
"If you are a remote worker or a digital nomad, having your clients work with Deel guarantees you the possibility of having your money anywhere in the world without complications, it gives you the freedom to move around the world."
Administration Manager, Elisa Bazán.
Super-easy payments that make internal gamers happy
With just one click, Deel helps TinyBytes pay people across the globe in their preferred payment method. With easy payroll, they can spend more time pursuing their passions.
Deel makes it possible for the TinyBytes team to withdraw their money on the platform of their choice—even in crypto. The process is now much more straightforward for team members because they no longer need to make their invoices directly and can have them all in one place, avoiding time-consuming work for the finance team.
Before Deel, TinyBytes' HR spent three to four days making payments, collecting data and invoices, making individual payments, having SWIFTs, securing payment, and more. With Deel, they do all of that with just a couple of clicks, saving almost $45 per person between commissions and exchange rates.
Deel features they Love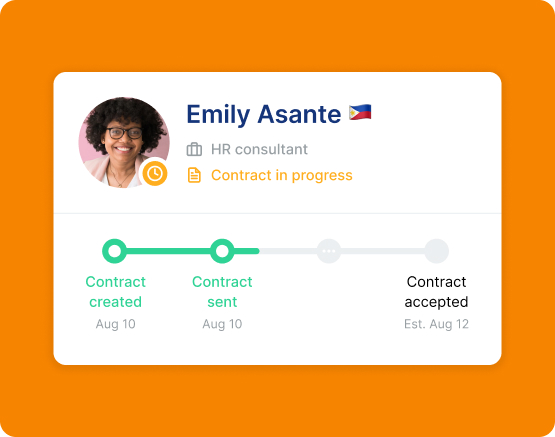 Deel Dashboard
The platform is easy to use and the support team is always ready to answer questions and solve problems.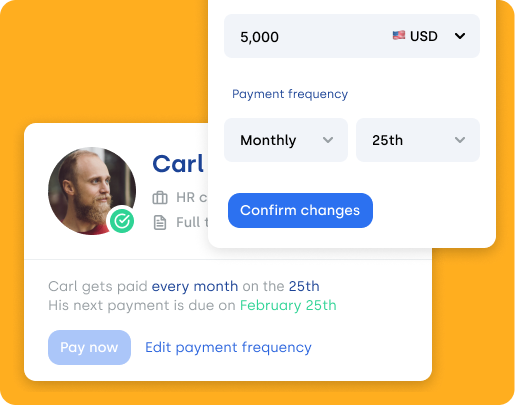 Payroll
What used to take three days now just takes a few clicks.
Deel makes growing remote and international teams effortless. Ready to get started?