A Guide to Global Expansion
Ready to tap into international markets and start building a global team to grow your business? This guide will support your global expansion efforts.
In this guide:
The benefits and challenges of expanding your company to new markets

Global expansion steps and considerations to make before you start operating in a new country

A checklist to help you navigate the expansion process
Big or small, a business always faces a wide range of complexities when entering a new market.
Learning about a new set of employment laws and tax regulations, searching for the right talent on-site, dealing with a bunch of paperwork, and overcoming cultural and language barriers—just to name a few.
But opening your company up to a new customer base, new revenue streams, and new, exciting opportunities is worth it. You just need to develop the right expansion strategy and rely on knowledgeable partners to guide you through the process.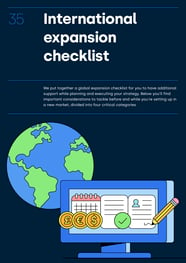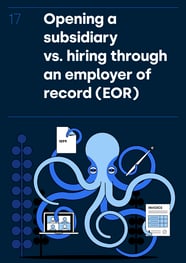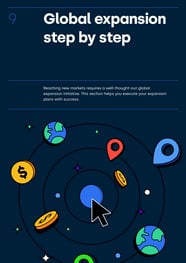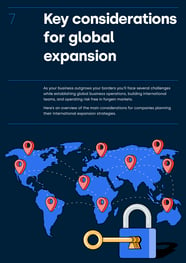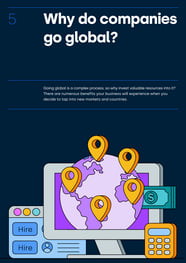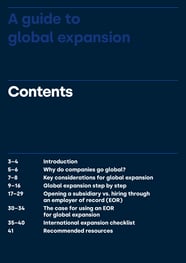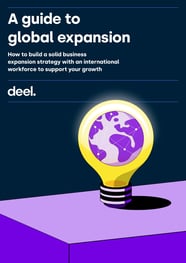 We've created this expansion guide to give you an overview of what an international expansion process can look like and provide support while you're making your first step toward becoming a global business.
Download your free guide and get started now.