What's included
3 hiring guides from Deel's experts for building a strong hiring strategy

2 ready-to-use policy templates for managing contractors and employees

Bonus recommended resources for understanding international hiring at scale
You've established your team and launched your business. Now, you're ready to expand your company to keep up with demand—but your local hiring market can only take you so far.
When you can't find the quality of talent you want in your budget and region, it's time to unlock global hiring. Tapping into the global talent pool can help you build a more diverse, innovative, and profitable company. And the Hyperspeed Resource Bundle can help you get started in record time.
Bundled for easy reference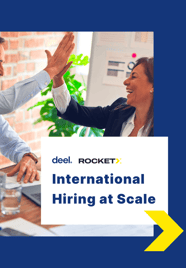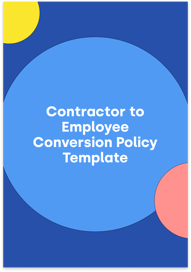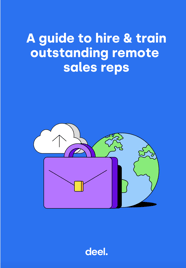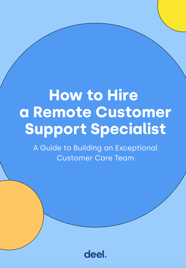 Get hiring faster with your curated collection of digital goods. This bundle includes:
International Hiring At Scale Guide
Employer Of Record RFP Template
Contractor To Employee Conversion Policy Template
Remote Employee Attendance And Time Tracking Policy Template
A Guide To Hire And Train Outstanding Remote Sales Reps
How To Hire A Remote Customer Support Specialist
Get going with Deel's free bundle
This bundle is designed for leaders ready to take their team to the next stage of growth, a group that Deel often works with to unlock hiring in over 150 countries. Deel's employment and payroll experts take care of global HR tasks with full compliance, allowing growing companies to recruit the best global talent with full confidence.
Frequently Asked Questions
Is this really free?
Yes, your bundle contains original content derived from Deel's global experience—entirely free of charge. We're here to help companies of all sizes grow and scale by mastering global hiring.

Why do I have to fill out the required information?
We keep your information safe and do not share or sell your information. We ask for your information in exchange for a valuable bundled resource to help us better understand the needs of users, which helps us continue to research and write about things that matter to your business. You can read our policy for more on our commitment to privacy.