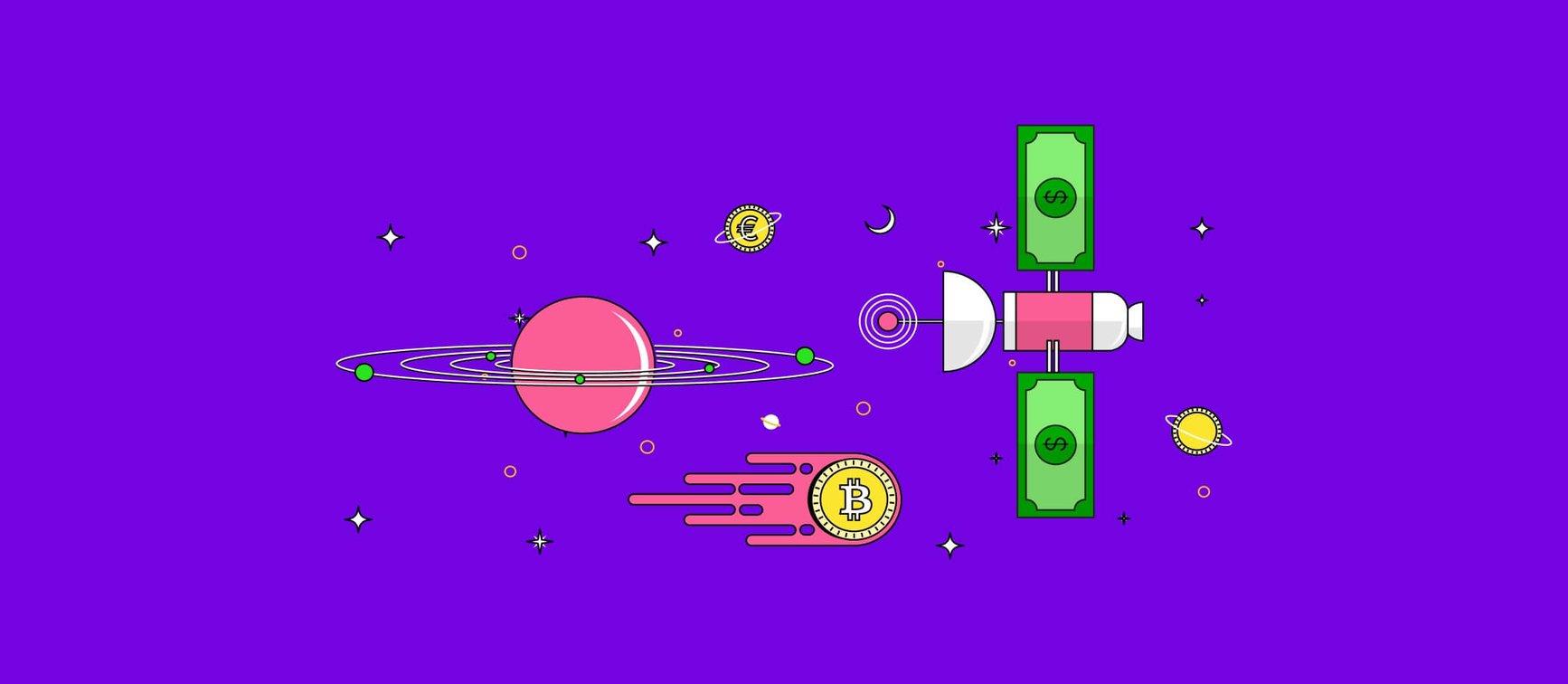 What is 13th Month Pay and When Do You Pay It?
There are many types of monetary benefits you can include in your employee compensation plan. How about 13th month salary?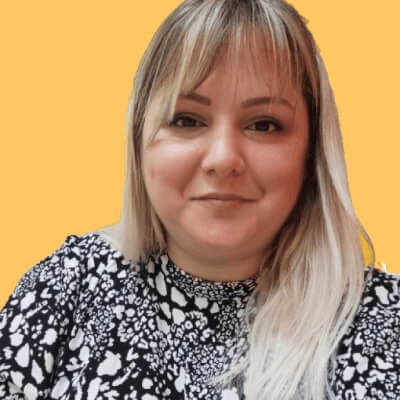 Written by Stefana Zaric
November 18, 2021
Contents
Need help onboarding international talent?

Try Deel
In 2021, more and more companies have a global footprint, doing business internationally and hiring staff from all around the globe. This is incredibly exciting for employers as they have a wider talent pool to choose from when filling roles.
As your HR Department becomes well-versed in the hiring and employment practices of the nation in which you are expanding your workforce, there could be some compensation practices that you have never heard of that you will want to take notice of. One such form of compensation is referred to as 13th month salary.
But what are 13th month, and sometimes even 14th-month bonuses some employees get to receive? in this article, we'll explain this monetary benefit more in-depth and illustrate it with examples from around the world.
What is 13th month pay?
The thirteenth month of pay is a form of compensation that employers pay to employees in addition to their regular 12 month salary.
Typically, this is paid at the end of the year as an addition to the employees' base salary, but in some instances the payment may be split up into one payment mid-year and then again close to the holiday season at the end of the year.
Some countries, like Austria, refer to this 13th month payment as holiday pay or Christmas pay, but it is important to note that it is not a bonus but rather something that is guaranteed and is equal to the amount of their monthly salary.
In the US, along with Canada, Australia, and the United Kingdom, the term 13th month pay isn't very common as in other parts of the world.
As you learn about the term, you may quickly equate this compensation practice to a holiday bonus or end of the year bonus that some employers voluntarily offer to either some or all of their staff.
However, it is important to understand that in some countries this is a federally mandated practice that must be provided to all employees regardless of where your company is incorporated.
If you have any employees that are residents of a country where this additional compensation is not only customary but also federally enforced, you are obligated to provide this to your employees and in some cases pay taxes on it.
The Philippines was the first nation to legally introduce 13th month pay in 1975. The purpose of this was to help bridge the gap between minimum wage and the rising cost of living. In the case of the Philippines, minimum wage hadn't increased in several years and this was a way to help out their citizens.
In many parts of the world, 13th or 14th month pay is customary and left to the discretion of the employers to decide if they would like to offer it to their staff or not. We will explore which nations require it by law and which comply with this practice voluntarily later in this article.
Is 13th month pay mandatory?
Well, the easy answer to that question is that it depends on the country. In some countries, like the Philippines, Argentina, and Greece it is mandatory and it is extremely important for your company to be in compliance with the practice in order to avoid paying hefty penalties.
In others like Japan and China, it is customary, but not federally mandated by the government. That being said, if you are wanting to lure the best talent or retain employees, you may want to institute this practice to remain competitive.
The terms mandatory and customary may remain a bit confusing and require some further explanation. When 13th month pay is a mandatory addition to the total basic salary, it means that it is enshrined in the employment law of the local country. If employers do not pay it, it could lead to financial penalties for non-compliance and possible legal action.
Now, in countries where 13th month pay is customary, rather than mandatory the terms and conditions agreed upon will be laid out in the employment contract and/or through collective agreements within the industry.
While there may not be any legal ramifications for not offering this form of compensation to your employees, it can negatively affect aspects like retention and employee morale as it has become an expectation.
Do you want to calculate how much hiring an employee abroad will actually cost you? Use our employment calculator to get an estimate about your overall costs for employees in different countries.
Which countries have thirteenth month pay?
The majority of Latin American countries mandate the 13th month pay and in some countries like Peru, their government requires thirteenth-month pay to be paid in July and a fourteenth-month bonus to be paid in December.
Across other continents like Europe and Africa, 13th month pay is customary, but not government mandated. In Asia, a 13th month bonus is mandatory in countries like the Philippines, Indonesia, and India, but only customary in places like China, Hong Kong, and Japan.
Thirteenth month pay in Europe
The European nations where thirteenth-month pay is mandatory are Armenia, Greece, Portugal, and Spain. In Belgium and Croatia, it is customary, however not required by law.
Fourteenth month pay is customary in Austria, Greece, and Spain and may be referred to as a bonus which is received in December. In Greece, employees also receive a half-month salary before Easter and summer vacation.
In Germany, there is a legal distinction between the terms "thirteenth month pay" and "Christmas bonus", with the former referring to an additional payment of one's salary and the latter being a special bonus paid to employees to cover additional holiday expenses.
Italy has both 13th and 14th month pays, with the 13th being paid in December as a Christmas bonus, and the 14th being paid in July.
In Switzerland, the thirteenth pay is handled a little bit differently: employers pay employees their annual salary in 13 monthly installments, with the thirteenth being paid in December.
Thirteenth month pay in Latin America
Throughout Latin America, thirteenth-month pay, also referred to as a "prima" or Aguinaldo, is required by law. When it is paid and the details around how it is paid depend on the country.
In Brazil, the thirteenth month pay is paid twice - the first by November 30th and the second by December 20th and the amount is split equally. An additional fourteenth month pay which is referred to as a holiday bonus is also received in December.
Chile, by contrast, is the only Latin American nation with a customary thirteenth month pay that could be paid as a one-time lump sum payment in December or split into two payments, one in September and the second in December.
In Colombia, the 13th month pay is a mandatory employee benefit. This additional salary is paid in two installments - in June and December.
The same goes for Panama, but this country's workforce gets the 13th month pay in three installments: in April, August, and December.
The 13th month pay is tax-free in Bolivia, and it's also mandatory. In some cases, employers must also pay the 14th month salary to their workers.
In Mexico, you need to pay your employees the 13th month bonus by December 20th each year. In El Salvador, it's paid around the same date, but it depends on the years of service.
Thirteenth month pay in Asia
Similar to Latin America, the majority of Asian nations offer thirteenth-month pay, however, in most cases, it is customary, rather than legally mandated.
India, Indonesia, the Philippines, and Saudi Arabia are the select few where employers are required to pay this additional month of compensation. In Saudi Arabia and the UAE, the payment is made on the Muslim holiday of Eid al-Fitr which lands in July.
In Taiwan, China, and Hong Kong, customary thirteenth month payments are made during the month of the Lunar New Year which typically happens in February, and in Japan, bonuses occur twice a year in June and in December. The 13th month pay is customary in Malaysia, Singapore, Vietnam, and Israel, as well.
Thirteenth month pay in Africa
In Africa, the nation of Angola has both a thirteenth month pay which is paid out right before an employee goes on vacation, and a fourteenth pay that is paid prior to the Christmas holidays. Other than Angola, only Nigeria and South Africa provide the thirteenth month pay, in December.
Who is eligible for 13th month pay?
In some countries, all employees are entitled to the 13th month pay, but in the Philippines, an employee needs to have completed one full month of work within the calendar year to be eligible. Other countries may exempt managers, civil servants and public sector employees, or personal service employees from receiving this pay.
To obtain specifics on the individual regulations by nations, it is important to consult with a payroll professional who is well-versed in local employment laws.
However, in the US, an advisory was put into effect in October 2020. From that moment on, rank-and-file employees are eligible for this type of bonus regardless of the number of months they've spent at the current employer or the position they have.
The US Department of Labor and Employment (DoLE) keeps reminding employers that they need to comply with this legal obligation both in the public and private sectors.
The 13th month pay computation
Just like with the previous scenarios, how the 13th month and 14th month pay is calculated varies. In some cases, it's straightforward - if your salary is $5,000 a month for 12 months, your thirteenth month pay will also be $5,000.
In other countries, your annual salary is divided by 13 rather than by 12 ($65,000 divided by 13). Similar to how many US companies determine bonuses based on a percentage of one's salary, some countries calculate the thirteenth month pay this way.
Below are a few examples of how the thirteenth and fourteenth payments are calculated. It is advised, as with the eligibility component, to consult with a local payroll advisor or a multi-national payroll service to help determine proper calculations so as to avoid any fines or penalties for non-compliance.
Argentina pays employees their "Aguinaldo" in two equal installments. The amount is equal to 50% of the highest monthly salary the employee received in the previous months.
In Singapore, the Annual Wage Supplement (AWS) is customary and is based on the company's overall performance. It is generally equal to one month's wage but may be lower if the company's revenues fall short that year.
In Spain, mandatory 13th and 14th month payments are usually pro-rated as 14 additional payments based on annual compensation.
The Netherlands treats the 13th month pay as a "holiday/vacation allowance". Typically it is equivalent to one month's salary and is paid prior to summer vacations in May.
In the Philippines, the 13th month bonus is mandatory and has to be paid out by December 24th or prior to the contract end date, whichever is sooner. It is equivalent to one month's salary and it's required by Presidential Decree.
13th month pay is not mandatory in Hong Kong, but it is customary to be paid as an extra month's salary either in December or before the Chinese New Year. It is included in the payroll for the month that it is paid out.
Is 13th month pay taxable?
For the majority of the countries offering this form of compensation, he 13th month pay will be taxed, but how they calculate the taxes varies.
For example, in the Philippines, payments over P90,000 will be subject to taxes. In the European nation of Austria, the 13th and 14th month pay are taxed at a rate of 6% which is lower than the normal taxation rate.
Leave the compliance worries behind with Deel
As you expand your international workforce, you want to remain competitive in the job market. But, it may feel disheartening to have to learn about so many different regulations when hiring from multiple countries at once. Too much paperwork, too much of your valuable time spent on time-consuming nuisances.
Luckily, you can rely on Deel. We ensure your company hires compliantly around the globe - regardless of the continent, time zone, or language. Your job is to locate the talent you want to employ and we take care of the rest.
To learn more details about our services, book a demo right away.