Deel allows enterprises to stay flexible and hire globally in minutes
International expansion is essential for any enterprise business, but navigating the maze of international laws, opening entities overseas and managing onboarding takes a long time, costs a lot of money and requires collaboration across many differerent teams. Deel streamlines the entire process.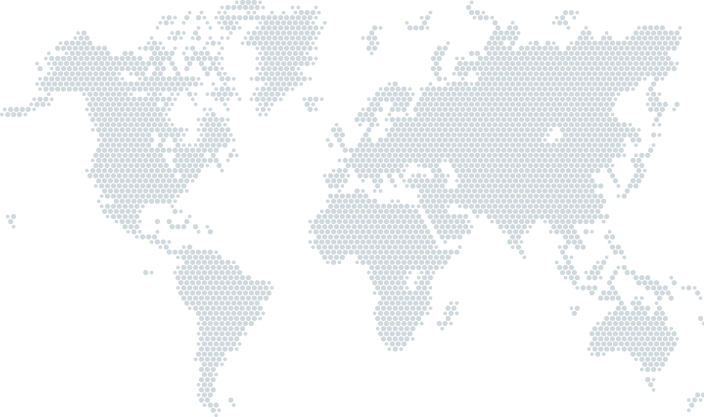 Enter new markets without opening an entity
Expand and hire employees in new markets fast, without the cost and ongoing admin of opening an entity.
We own entities in 50 countries (and counting) and manage the entire employment process

Deel takes on all employment liability and makes sure you're compliant with local laws

Taxes, social security, termination requirements, benefits, everything is handled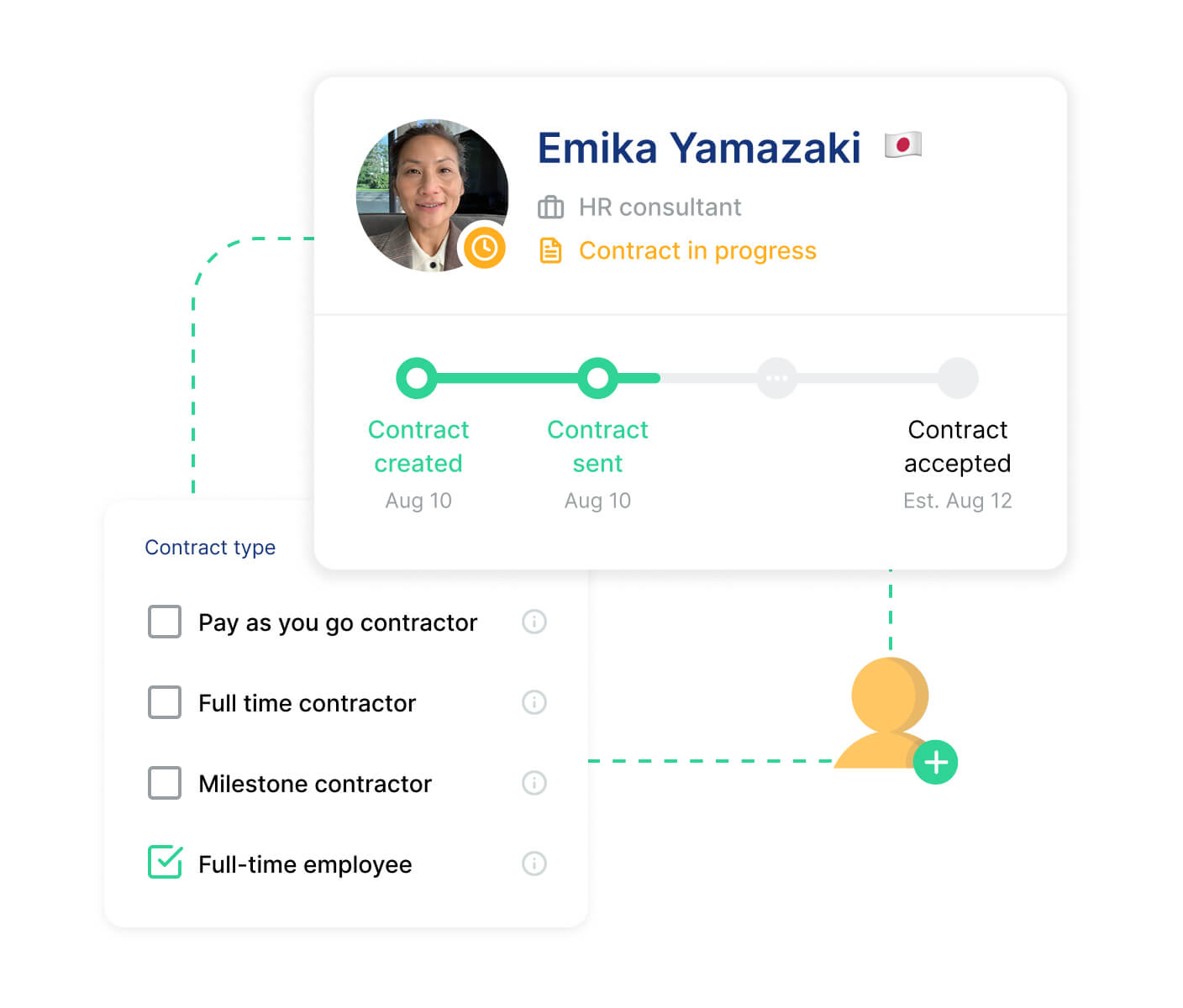 Support for all of your hiring needs
Whether you want to hire contractors in Germany or an employee in Brazil, you can hire great talent anywhere, however you like.
Onboard talent in 150 countries in minutes in compliance with the local laws

Manage all employee types: employees, and contractors and payroll

From one new team member to 10,000, we're ready to scale with you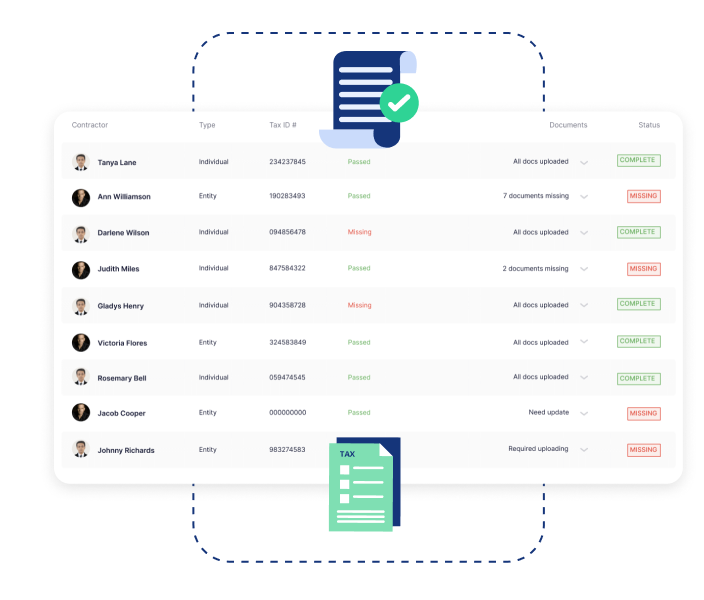 Fast-track any mergers and acquisitions
Getting new team members onboard from an acquisition can take forever if they live in different countries. With Deel, it takes minutes (literally).
There's no need to set up local payroll or open entities around the globe, we handle it all

Bulk onboard team members from 150 countries with easy self-onboarding

Fun fact: we used Deel to onboard staff from our own acquisition in one day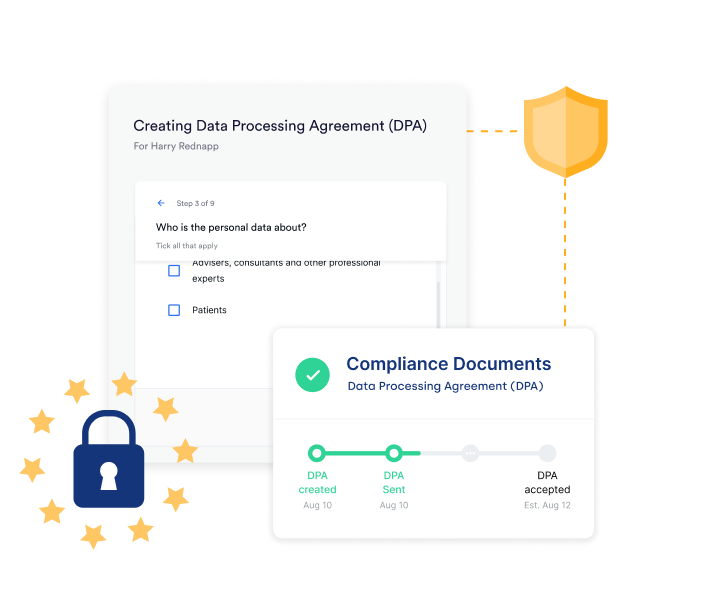 Top-notch enterprise-grade data protection
Deel is ready to meet your business's compliance and regulatory requirements.
Authenticate access to your Deel account with Single Sign On
We're compliant with GDPR and privacy laws around the world
We take on employment liability to make sure you're compliant globally
Components of the Deel platform are SOC 2 Type 2 compliant
Our entire information security program is built on the ISO 27001 framework
Manage user permissions with ease with complete flexibility for teams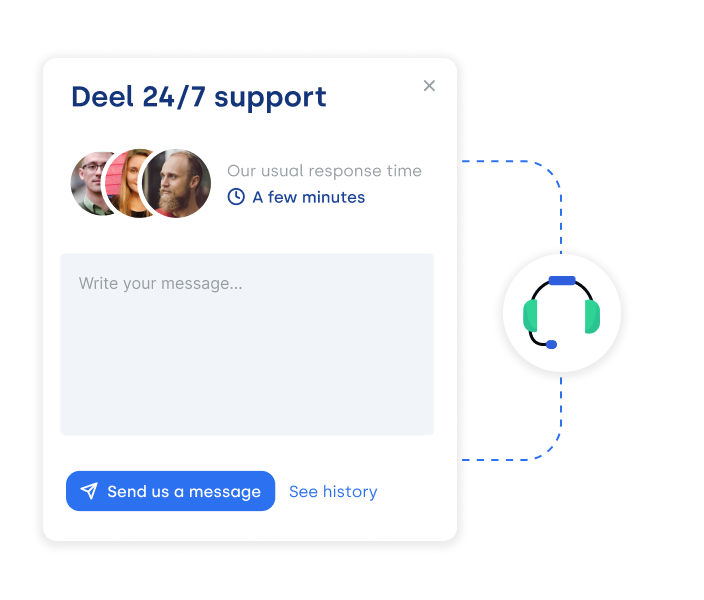 Access a dedicated support manager
As an enterprise business, you'll have a dedicated support manage to answer any question you need with a localized HR and compliance team.
Get the most out of Deel with a single point of contact for your team

Experience complete team setup with live demos and training included

Enjoy priority support for your business and entire team
Deel works with your favourite tools
Work smarter, save time, and decrease the amount of admin when you connect Deel with the HR and accounting software you love.
Deel makes growing remote and international teams effortless. Ready to get started?