Onboard employees without opening an entity
Hire employees in another country in minutes without the cost, time and admin. Deel takes care of the entire employment process so you can focus on building your best business.
We own entities in 80+ countries so you can hire without the cost, time and effort
To hire an employee in another country, you usually need to open a local entity. This takes a long time, costs a lot of money and creates ongoing admin as you navigate local benefits, payroll, taxes and compliance. Your business can also get into some trouble if you don't properly comply with local laws.
Through Deel's employment solution, your team is employed by our local legal entities in over 80 countries. We handle the entire local employment process, taking care of all the compliance, payroll and HR admin, while the employee works for your business just like the rest of your team.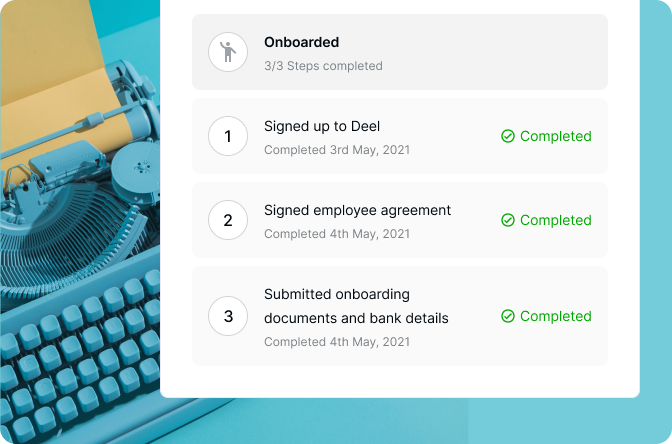 We take care of everything to ensure you're compliant with local requirements including taxes, social security, minimum wage, termination requirements, and more.
Airtight employment contracts

Create, send, and sign employment contracts that are compliant with local laws in seconds and protect your business from unnecessary risk.
Streamline your documents

We collect all the tax, permit, and compliance documents that you need to ensure your team are set up to work compliantly wherever they live.
It's our liability, not yours

When you hire employees with Deel, we take on all employment liability to make sure you're compliant with local laws.
Legal partners
Local labor laws constantly change. We work with the best legal partners in countries around the world to keep every contract up-to-date quarterly.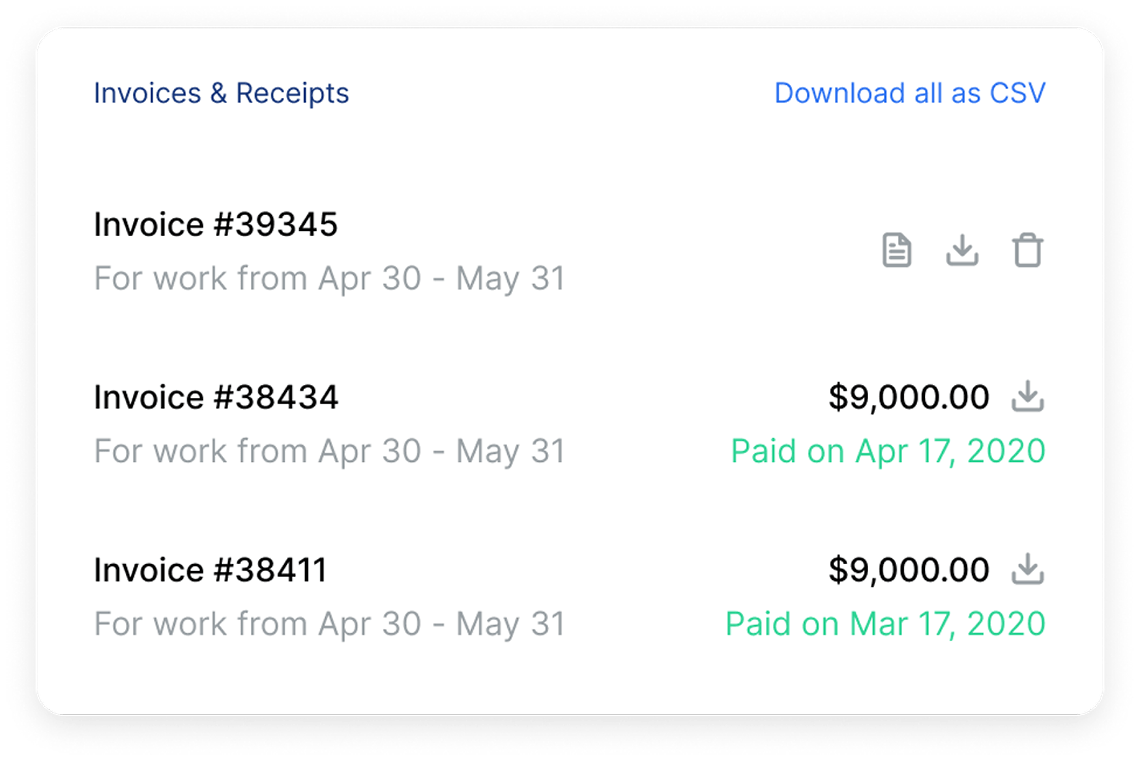 Run payroll with zero effort
Reduce the time you spend on setting up local payroll and paying your global team. We take care of everything, so you can focus on your business.
Pay everyone with one bulk payment

Review your whole team's salaries and pay everyone in their local currency with a click. Just make one bulk payment to Deel in any of our 200 supported currencies.
We handle taxes, social contributions, and more

Leave the hardwork to us. We'll make sure you're deducting the right amount for taxes, pensions and any other fees you need to pay the local government.
Your team get paid in their local currency, with no fees

Your team will get paid in their local currency, in their local bank account. We'll also distribute their payslips after every paycheck.
One place for contracts, expenses, and benefits

Give your team a centralized view of everything they need. They can view and manage contracts, time off, expenses, benefits, and more.
Provide exceptional benefits

Whether working in Japan or Jackson, Wyoming, Deel provides competitive employee benefits, like health insurance, based on location.
Super easy setup with 24/7 support in 12 languages

Get your team onboarded in minutes with help whenever they need it. Whether they've changed address or need an offer letter, we can help.
Manage expenses, bonuses, time off and more

Pick from competitive healthcare options, enjoy discounts and perks from the brands you love, and get around-the-clock support.
Check out our free hiring tools
From local salary insights to employer costs in every country, get all your international hiring questions answered with our extensive collection of global hiring resources.

"Notion's business is primarily global. Without Deel I can't imagine how we could have scaled our team and taken care of our users! Thank you Deel!"
Ivan Zhao · CEO Notion

"Before Deel hiring and paying our global team was an ordeal. Now for our hundreds of contractors, we can manage their contracts, compliance, and payments in one place, without thinking twice. Deel's changed the remote hiring world for us."
Jonathan Siddharth · CEO of Turing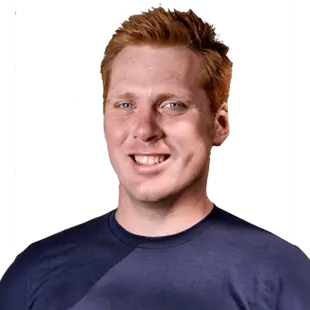 "Before discovering Deel, we were intimidated by hiring remotely. Now we can't imagine doing it any other way. We can bring on contractors in any country in minutes. Onboarding is super smooth, and the whole team loves the autonomy they get using Deel."
Doug Ludlow · CEO at MainStreet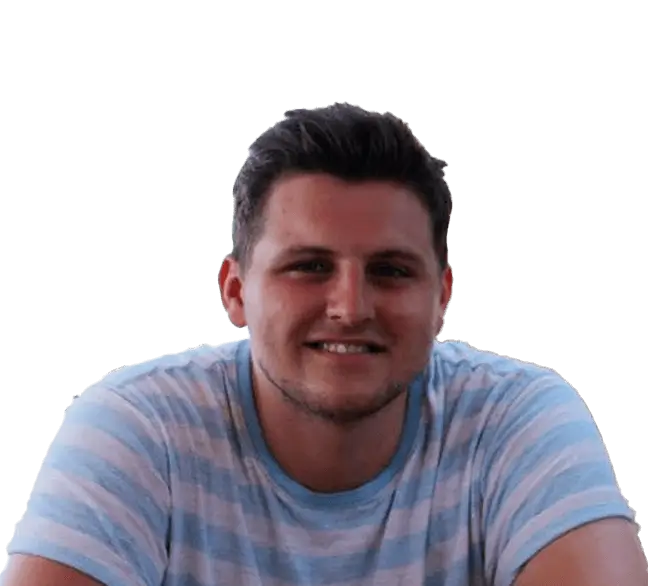 "Deel has made it SUPER simple for a small company based all over the world to hire and pay folks. The platform is extremely easy to navigate, really user-friendly and Deel support has gone above and beyond any requests we've had."
Ben Tossel, Founder, MakerPad
Common questions
What's an Employer of Record (EOR) ?
An Employer of Record (EOR), like Deel, allows companies to quickly hire an employee anywhere in the world without setting up a legal entity.

Essentially, Deel has a local foothold in a country the business wants to hire in, so they can seamlessly hire an employee on a business's behalf. Say you're a British business, and you want to make a hire in Brazil? Well, with an EOR, you can.
‍
Once you onboard with Deel, we'll take care of everything from hiring, onboarding, and HR admin, so you are fully compliant to hire everywhere. While the employee will technically be on Deel's payroll, they'll still work for the company using the EOR, just like any employee.
Can I give my employees equity?
Some people wonder if using an EOR means they can still grant employees equity. The short answer is "yes" but it really depends on the country.
‍
For example, in The U.S. companies can issue what's called non-qualified stock options, also known as NSO. Since the company doesn't have a direct employment relationship (on paper) with the employee, NSO is the only viable option.
How will my employee be onboarded?
With Deel, we can get your new employee onboarded in as little as one day. Your new employee will be invited via email to create an account with Deel, where they will will provide their personal and bank details, any required documentation and sign their new employment contract.

You'll have a dedicated onboarding manager on-hand to help with any questions along the way.
How do you handle benefits?
Each country has its own set of laws that set out the benefits they have to provide for employees. These range from health and unemployment to insurance and social security.
‍
Deel exists to ensure every employee receives all necessary localized benefits, along with any optional benefits the employer would like to provide.
How do you handle termination and severance?
Handling severance and termination according to a country's local labor laws is crucial. These laws often vary a lot depending on an employee's location. Typically though, you always need to pay attention to the proper termination notice, severance payouts, and managing any accrued benefits like untaken vacation days. Deel manages the entire process to ensure everything goes smoothly.
We have the strongest intellectual property protection clauses built into our contracts. This means that any and all IP passes through to you the customer.
Deel makes growing remote and international teams effortless. Ready to get started?