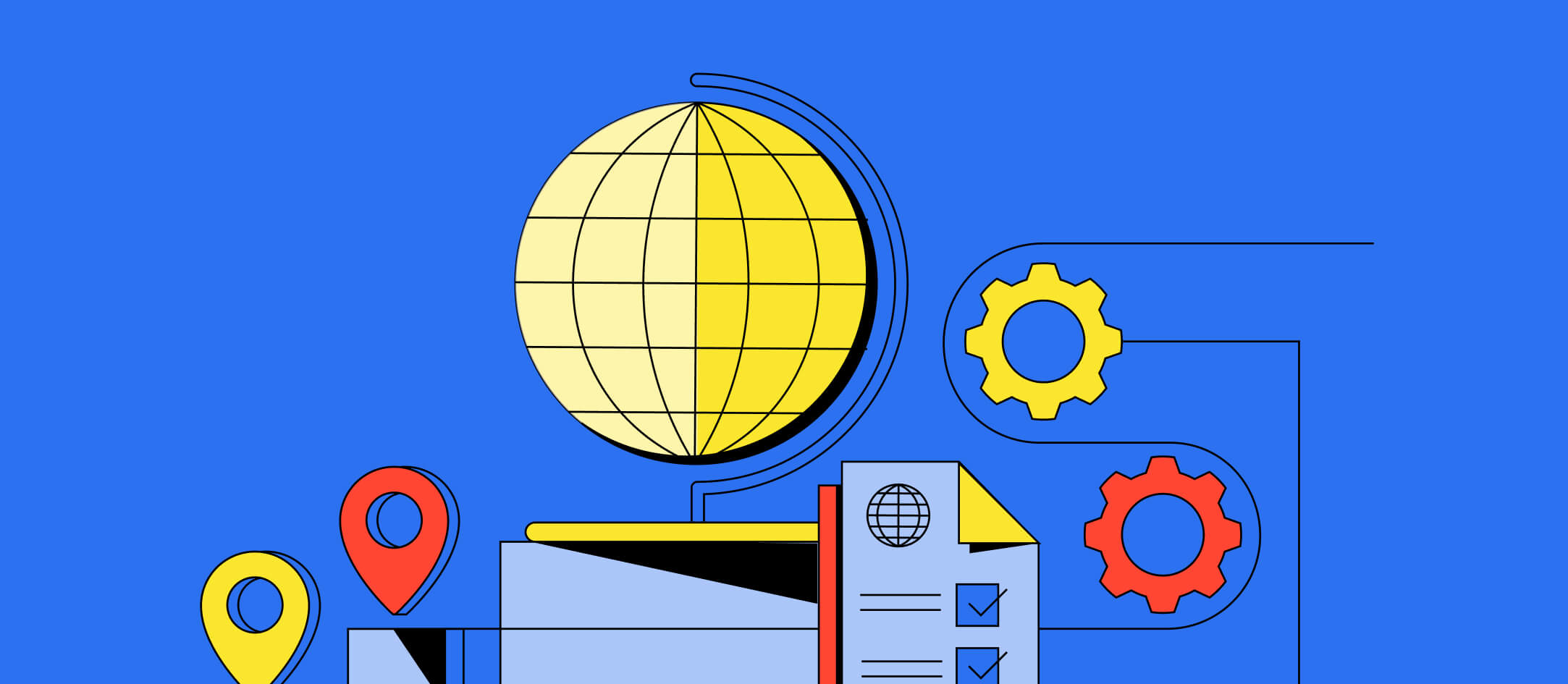 EOR vs. PEO: The Difference (And Why It Matters)
EORs and PEOs help companies expand their HR offerings, including hiring, onboarding, and employee benefits. Read on to understand the key differences between the two and which is best for you.
Written by Anja Simic
August 12, 2021
Contents
Need help onboarding international talent?

Try Deel
Employer of record (EOR) and professional employer organization (PEO) are third-party entities that partner with your company to handle your HR needs. Both models offer robust HR functions to help grow your team and improve your employee experience while you focus on more core aspects of your business. But EORs provide more legal protection and opportunities for expansion, while PEOs are more like an outsourced HR department that operates under your business.
EOR vs. PEO: The main difference
The most prominent difference is which entity legally employs the people who work for you.
With a PEO, you enter a co-employment relationship, which means the people you hire are your company's employees (and must reside wherever your company has a business registration). You are legally responsible for your employees and the PEO is just there to support your HR function.
EORs are legal employers of anyone you hire through them: employees sign employment contracts with the EOR, not with your business. (Of course, you still determine the employee's wages and evaluate their performance.) But since the EOR is the legal employer, you can work with anyone wherever the EOR has a business registration. Many EORs also offer HR services similar to PEOs.
Below, we'll explain how this core difference breaks down and impacts:
How much of the hiring process you'll have to handle
Whether you'll get support for health insurance
Whether you need to acquire business registrations
Who's responsible for employee contracts and compliance
How many workers you need to have
EORs handle hiring and employment for you
Think of a PEO as an outsourced HR department with limitations on matters of employment (like hiring and contracts). They handle tasks like employee onboarding, employee reviews, contract termination, and most other day-to-day HR services. Good PEOs also offer valuable advice to improve your hiring process. But in the end, you are primarily responsible for managing employment at your company.
EORs can provide much more relief in regard to hiring and employment. They are legal employees of people who work for you and therefore much less oversight and effort from you, regardless of whether you're a small business without a human resource department or a company looking to expand globally.
EORs offer better employee benefits and insurance
With a PEO, you may be on the hook for providing some types of insurance for your workers. PEOs generally cover state and federal unemployment tax. And depending on your location and the quality of the PEO, they may also provide health insurance. But PEOs rarely cover worker's compensation, so if material damage or bodily harm is common for your industry, you'll have to get insurance coverage on your own.
EORs provide superior risk management and employee benefits and save you from having to spend time dealing with insurance providers and paperwork. EORs provide full-suite insurance, including general liability, workers' compensation, and other types of insurance required by each employee's country of residence. EORs also take on the full liability of the employment arrangement for the client company.
PEOs require you have business registrations to hire
PEOs are co-employers of people who work for you, not employers, which means you need a business registration wherever your employees reside. This isn't a significant issue if you only plan to hire locally. But if you plan to hire outside of your state or country, you'll first need to get a business registration or set up a local entity wherever you want to hire.
EORs employ the people who work for you, so partnering with an EOR lets you hire workers wherever the EOR has established a local entity. Deel, for example, has local entities across the US and in
over 150 other countries
. With Deel as your EOR, you don't have to set up a branch office in a new state or country to hire a resident there. Global hiring is a huge benefit for companies looking to break into new markets or hire the best (and not just the nearest) talent.
EORs handle international compliance and legal responsibilities
With a PEO, you don't just need to acquire the proper business registration to hire non-local employees; you also need to handle all legal compliance. Compliance is incredibly complicated: you need to familiarize yourself with the labor laws, regulatory compliance documents yourself. And if you slip up or miss a form, you'll face the legal consequence.
EORs take care of all legal compliance documents on top of payroll processing, benefits administration, and employment contracts. This means you can hire around the globe without having to worry about local labor laws, tax filing, or the word "compliance" again. And because EORs are legal employers, they take full legal responsibility for your business's service providers. You will not be liable for any compliance violations should they arise.
PEOs typically require you have 5-10 employees minimum
Most PEOs have minimum employment quotas to ensure co-employment is profitable for them. The minimum number of employees is usually somewhere between five and ten. For larger businesses, this isn't an issue. But this is a significant issue for small businesses that may have turned to a PEO as an HR solution for their first few employees.
EORs, on the other hand, don't have minimum employee requirements. Because EORs tend to be larger parent organizations that operate worldwide regardless of their client companies, it's easy for them to serve small businesses (or enterprises with high-volume, international staffing needs.) EORs also tend to have more flexible offerings: you can partner with them for a comprehensive employer solution or just for select HR services.
Choose the solution that meets your longterm needs
Many companies investigate PEOs and EORs because they have plans to expand. We recommend choosing a solution that will accommodate your plans for growth years down the line, not just your situation today.
If you want to open the door to growth and expansion, choose an EOR. EORs enable you to expand across state and national lines without worrying about local compliance or establishing local entities. This is especially important in the era of remote work: partnering with an EOR unlocks access to the best talent in the world, not just the best talent in your area.
If you plan to stay local and retain full legal responsibility for your small contingent workforce, a PEO could be a better fit. They are a good solution for businesses that want to offload HR responsibilities to focus on other aspects of the business.
Ready to get hiring? Book a demo with a Deel hiring expert today for actionable help with expanding your global workforce.
This post is for informational purposes and should not be considered legal advice. Talk to a legal professional such as an employment lawyer for more info.
Expand your team and reach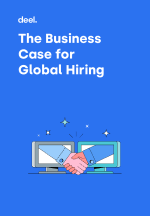 Global scaling makes sense. See why with a free copy of the Business Case for Global Hiring report
Get download