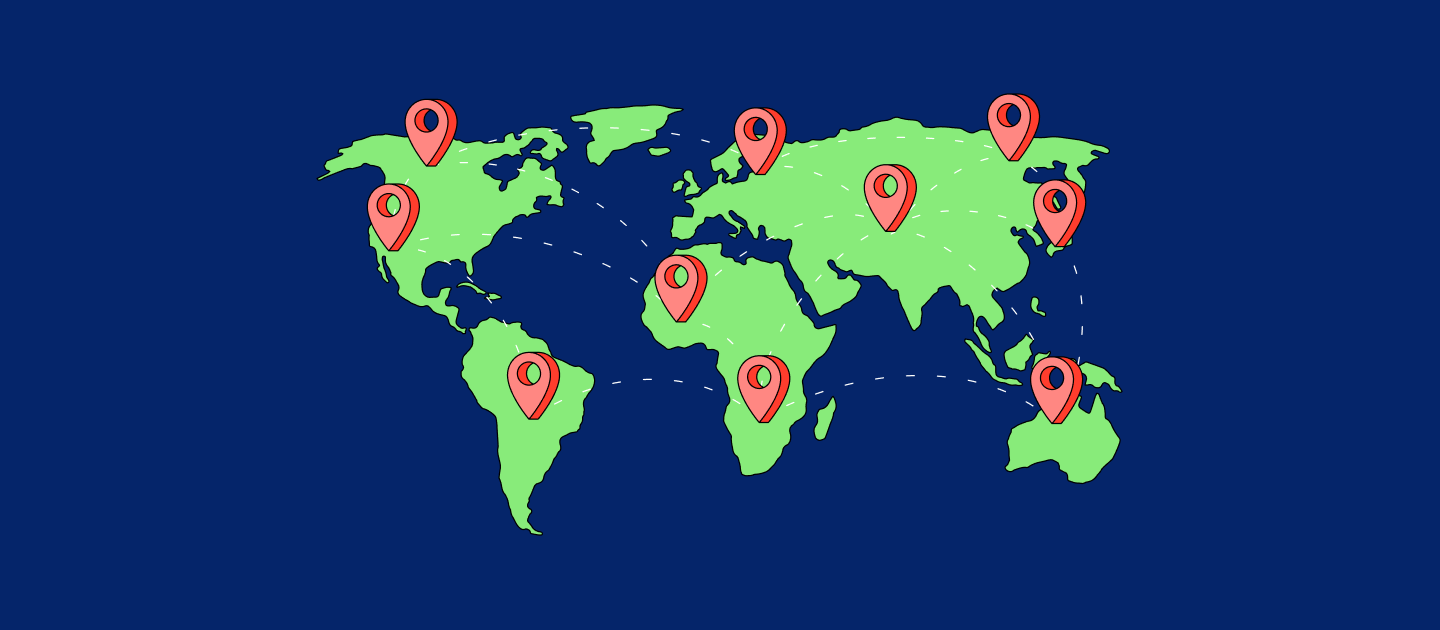 Business Expansion Strategy: Plan & Execute With Our Guide
Considering your options for going global? Here's how to build a solid business expansion strategy with an international workforce to support your growth.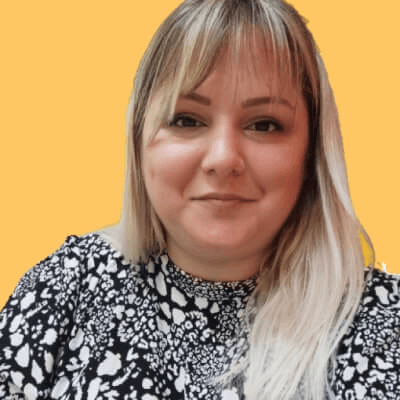 Written by Stefana Zaric
August 31, 2022
Contents
Need help onboarding international talent?

Try Deel
Key takeaways
There isn't a one-size-fits-all global expansion solution for all types of companies and target markets—you need to do extensive market research before deciding on your expansion strategy.
To experience the benefits of global business expansion, like increased revenue potential, a competitive advantage, or a new customer base, you must comply with local laws and approach talent planning seriously.
You can build a global team without the need to enter the complexities of local employment laws and tax regulations by hiring full-time employees through an employer of record (EOR).
What happens when your business growth exceeds domestic borders? The next logical step is to take your business operations overseas so that you can reach your strategic goals, uncover new revenue streams, and build your brand reputation in new markets.
Even the pandemic didn't stop most businesses that had planned to go global - the benefits of business expansion apparently outweigh the risk that the coronavirus poses to the global economy and doing business in general.
What are the benefits of expanding into overseas markets? How do you create your new market entry strategy? Is there an alternative to opening a local entity in the target country? We've created a guide to help you navigate through the expansion process and choose the most suitable option for your business.
Why should you expand to a global market?
Global growth comes with a number of benefits for your business. Here's why so many companies consider international expansion.
Stronger brand presence: Doing business in foreign countries allows you to become recognized worldwide and gain international credibility, which leads to an increased number of customers and access to a global market share.

Access to new talent: You get to hire from the global talent pool, which allows you to close any skill gaps in your teams, have better time zone coverage for an international customer base, and offer customer service in multiple languages.
Crucially, the benefits of global hiring go beyond addressing the skills shortage; businesses can expand strategically into key regions and offer unparalleled flexibility to employees who value the 'digital nomad' lifestyle.
Shannon Karaka, Head of Expansion ANZ, Deel
Increased revenue potential: Thanks to increased sales and an expanded customer base, your revenue will grow, you'll achieve higher returns on investment, and position your business for long-term success.

Cost savings: You can significantly reduce your business expenses by buying materials and hiring from countries with a lower cost of living, which also often offer favorable tax programs.

Competitive advantage: Operating outside of your home country allows you to escape a saturated local market, get your market share in foreign countries, and establish your brand name globally before your competitors.

Diversification opportunities: Expanding outside of the domestic market can be a safety net for local market slowdowns, providing you with more reliable revenue sources.
New customer base: You'll reach a more expanded customer base for current products or services and potentially identify new problems to solve by introducing a new product or service.

New, international investors: International business provides you with access to international investors and funding opportunities that might not be available locally.

Local partnership opportunities: You can establish reliable partnerships with local companies, which will help you gain trust in the new market.
Key considerations for global ex
p
a
nsion
As your business outgrows your home market, you'll face several challenges while establishing global business operations, building international teams, and operating risk-free in foreign markets.
Here's an overview of the main considerations for companies planning their international expansion strategies.
Local compliance and tax structures: It's critical to understand local employment laws and tax regulations to avoid costly misclassification and similar compliance mistakes.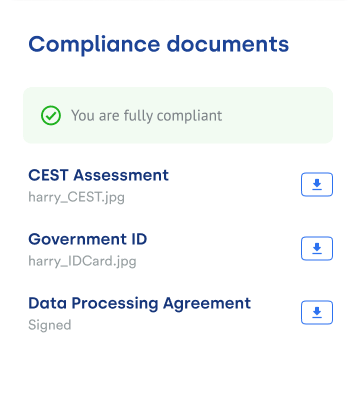 Global talent attraction and retention: To maintain employee satisfaction, you need to create competitive compensation packages and invest in building a healthy company culture.

New market risks: Entering a new market is always risky, so you should have an exit strategy in case your overseas business fails and you lose the initial investment.

Cultural differences: Operating in different languages and within different local cultures that may have different business processes and communication styles can require a different approach than what you're used to.

Local marketing strategy: It takes time to get to know a new audience and possibly identify new pain points, along with distinct audience demographics and customer journey stages, and calls for an adjustment in your marketing strategy.

Currency exchange and price adjustment: Product or service price adjustment due to the general standard in the new country, requiring you to also consider currency exchange.
How to plan your global expansion strategy
Whether you're a startup or a big corporation and whether you're planning mergers or setting up EORs, reaching new markets requires a well-thought-out global expansion initiative. Here are the steps to take when creating an international business expansion strategy.
1. Create a market entry strategy
There isn't a single right path to expanding to different countries: identifying the right strategy for your business takes extensive research and careful planning. It's important to choose a market entry strategy that aligns with the structural model that best fits the company's goals and resources.
These strategies vary in terms of their level of control, involvement in the local market, and level of risk, and may involve:
Exporting (direct or through a third-party distributor)
Licensing (providing a license to a local partner to produce and sell your product)
Franchising (providing a local company with the right to use your business trademark and model)
Partnering/Joint ventures (establishing a partnership with a local, well-known brand or starting an entirely new company together)
Mergers and acquisitions (taking over a competitor in a new market)
Opening a local subsidiary (starting a separate legal entity in the new location)
To make the right decision, you need to familiarize yourself with local compliance and tax laws. This way, you can make sure you have the financial and legal expertise to handle employment contracts, benefits, financial reports, tax documentation, and any other local requirement while setting up an entity.
It's also critical to develop an exit strategy because leaving a market can sometimes be just as complicated as entering it. Collecting paperwork for opening a subsidiary can take up to four months, depending on the country, and closing it may take just as much time. Not to mention your responsibilities toward your employees.
2. Focus on talent planning and management
Whatever your expansion strategy is, you will need experts you can trust to run your local business according to the plan and take care of your new customers. Building a global workforce and acquiring the best talent out there may be challenging, but it helps you create a solid foundation for international success.
Identify the vital positions that you need to fill and key the employees you can't afford to lose. To complete these tasks with success, you should:
Align your talent strategy with your corporate growth strategy, and don't rush into hiring before carefully planning your headcount for the following period
Equip your HR with suitable tools to plan, recruit, and manage global and local talent
Involve executives in your talent planning strategy to ensure business goal alignment across departments and countries
Support your talent acquisition efforts by exhibiting your company as a desirable global employer
Get Deel's Guide to Finding Global Talent
Check out the benefits and challenges of hiring global talent, five strategies to help you find and attract the best candidates, and more.
3. Choose a global employment strategy
When expanding to a new country, you need to choose how you're going to hire workers in new countries. Typically, you have three global hiring options. You can:
Hire independent contractors
Hire through an employer of record (EOR) or
Open a local entity
Hire independent contractors
Hiring independent contractors is a quick and cost-effective way to build a global workforce. However, as a client, and not an employer, you don't have control over how and when the contractor works for you, and you might struggle to gain intellectual property of the worker's deliverables, depending on local laws.
| | |
| --- | --- |
| Advantages | Disadvantages |
| Lower employer costs | Employee misclassification risks |
| No need for training and onboarding | Limited control over work schedule |
| No tools or equipment provision required | Issues with intellectual property ownership |
| Faster hiring | Fluctuating availability |
| Flexible hiring for a fluctuating workload | |
| No need for a local entity | |
Hire through an employer of record (EOR)
Outsourcing compliance, global payroll, and other employment legalities to an EOR can help you resolve the challenges of onboarding international workers quickly while managing their daily schedules. EORs ensure locally compliant contracts, employee benefits, taxes, and more, so you don't have to spend time learning about local laws in every country you hire from.
Most common use case is to employ remote workers in other countries where the employer may not have an employing entity. This can dramatically expand access to talent globally for pretty much any company.
Steve Hoffman, Senior Strategic Partnerships Manager, Deel
| | |
| --- | --- |
| Advantages | Disadvantages |
| Saved time and costs on global employment | Less control |
| Expanded talent pool | Changes in company culture |
| Lowered compliance risks | Lack of understanding of the structure |
| High employee data security | |
| Improve your employee experience | |
| Adapt to the future of work | |
How Planhat hired more than 50 employees in 14+ different countries through Deel
Planhat is a customer success platform that helps companies manage client growth for customer success, product-led growth, and more by automating the admin for customer lifecycles.
Planhat has been remote-first since the beginning, with one founder living in the US and the other in Sweden. They soon realized that it made sense to hire globally, so they started looking for an efficient hiring solution.
"With Deel, we can grow and cooperate together, they have the flexibility to support us in whatever we need. It's become a true partnership with people we enjoy working with," says Sanna Westman, Head of People at Planhat.

Learn more about how we helped Planthat build a remote-first, global team.
Open a local entity
If you decide to set up a foreign legal entity, called a subsidiary, you'll establish a stable local presence and have full control over your business operations and local workforce. This process, however, is time-consuming (sometimes up to a year) and requires a significant initial financial investment, since you have to obtain local permits, set up local bank accounts, and more.
| | |
| --- | --- |
| Advantages | Disadvantages |
| Direct access to a new market | Length of the process |
| Alignment of company culture | Significant initial investment |
| Control over the new company's business activities | Cultural and scheduling differences |
| More credibility in the new market | Increased bureaucracy |
| Better partnership opportunities | Difficulty in finding the right talent |
| Resale potential if things don't go according to plan | |
| Foreign Direct Investment (FDI) opportunities | |
| Diversification of workload | |
Deel's Guide to setting up a local entity
Ready to open your own entity to continue operating in a foreign market? Learn about the steps you need to take, from initial research to tax registration.

Downoad the free guide

4. Identify resources and partners
As business expansion is a costly undertaking, you should have secured funding options before you take the first steps.
If you work with investors, make sure your strategy is well-thought-out and corroborated with data and research, so you can make a compelling case for expanding to a new market and get their buy-in.
If you don't have investors, look into other financing options, such as crowdfunding or debt-based financing, and create a budget. Thorough research will help determine when your initial investment could start paying off, so you can plan expansion activities accordingly.
Whether you need strategic partners on-site to expand the business, or you want to partner with organizations to provide competitive perks to your employees, identifying the right allies on the ground will help you jump over the expansion hurdles more easily.
Outsourcing payroll or HR to trusted local companies kick-starts operations in new markets as soon as possible. Local experts already have the required market knowledge so it will save you a lot of time and effort, especially when it comes to obtaining necessary permits, collecting documentation, drafting contracts, and onboarding employees.
5. Ensure a positive employee experience for your team
Employee well-being strategies may be one of the most neglected parts of global expansion for many companies. Their main focus is on the technical aspects of doing business, and if they don't tackle this issue in time, they may face low employee retention and employee happiness index.
During your target market research phase, you should be able to identify the most desirable employee benefits and perks in specific countries, other than the statutory ones. Determine how you can include them in your overall employee compensation packages to ensure competitive and attractive remuneration. Ideas to consider:
Childcare support
Learning and development opportunities
Provide suitable tools and effective communication channels for your global (and remote) workforce. In global teams, it's critical that people are enabled to work properly across cultures and time zones. It's helpful to set up clear processes on how to communicate an issue, who to reach out to if your manager isn't available, and more. Employee handbooks containing vital workflows and "rules" are also a useful way to speed up new hire onboarding and ensure everyone has access to all important information at all times.
Make sure you include different team-building activities in your plan and educate yourself about various ways to boost your remote team's morale and keep them motivated and appreciated. That's what brings productivity and results to the whole business.
Do it quickly and compliantly with Deel
Deel allows you to hire in over 150 countries, in almost 100 of which we own entities.
Our huge network of more than 200 legal partners and local payroll managers ensures full compliance no matter where you hire. With over 100,000 team members managed across 150 countries, we offer unmatched expertise and 24/7 support to empower your global growth.
Next steps
➡️ Ready to learn how Deel works?
Book a 30-minute demo with our expert team and come prepared: this is your space to ask any questions!
🤔 Need more time?
Think about how risky is your target market. Instead of registering your own entity, consider lower-risk and lower-cost options like hiring contractors or EOR employees. Learn when each option works best.
Grow globally, expand effortlessly
Develop an expansion strategy that makes scaling simple. See how with a free copy of the Guide to Global Expansion
Get the guide