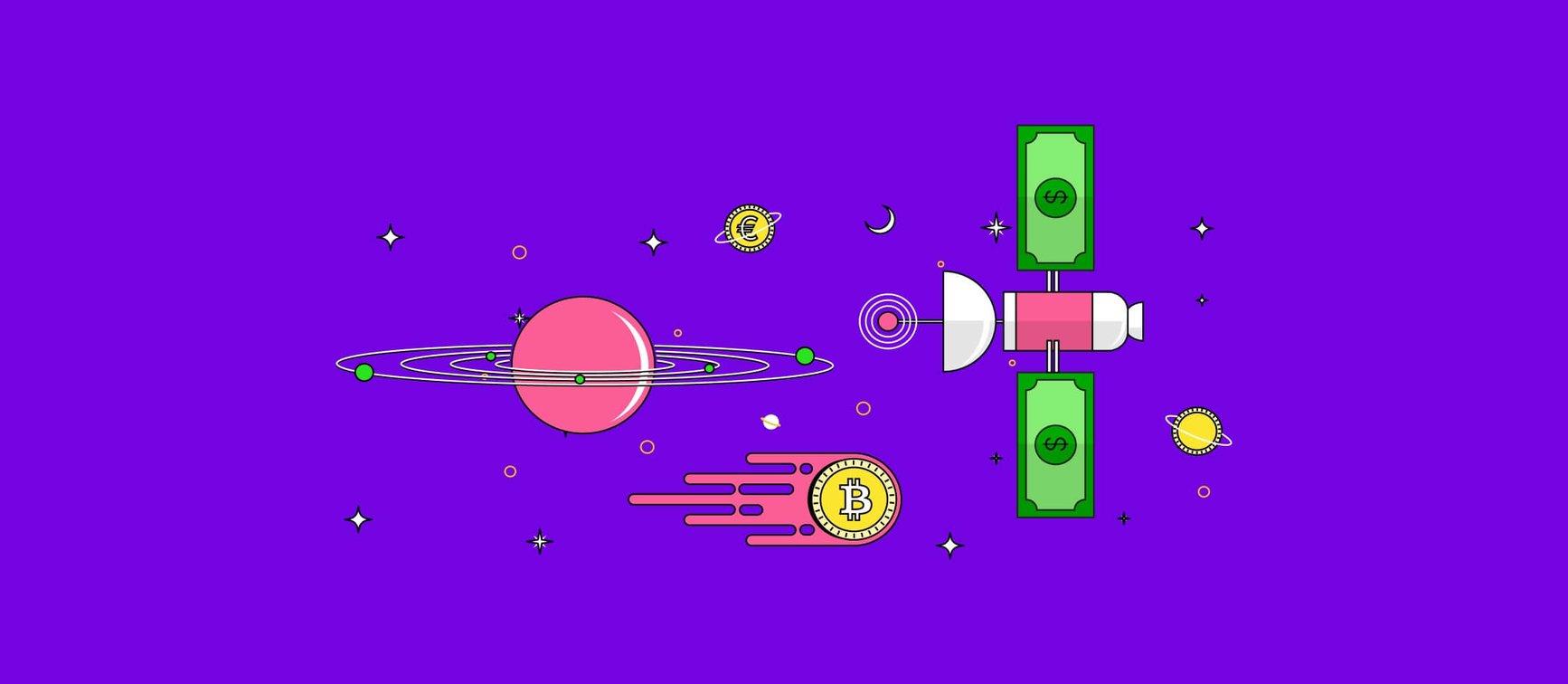 The Complete Guide to Payroll Outsourcing: Everything You Need to Know
Interested in payroll outsourcing? Here's everything you need to know about outsourcing payroll processing and the benefits it may bring to your business.
Written by Anja Simic
September 17, 2021
Contents
Need help onboarding international talent?

Try Deel
Payroll taxes, paychecks, bonuses.
Paying your workers, whether they're domestic or foreign, doesn't only involve giving them their salary at the end of the month. Payroll processes include much more and can be time-consuming and stressful.
Is there a way to make tax filing, calculating payroll, and other payroll-related matters easier and more efficient?
Whether you own a small business, a medium-sized, or a big company, outsourcing payroll services must have occurred to you more than once. And that's for a reason.
Read our complete guide to payroll outsourcing to learn everything your need to know about how to choose the right payroll service provider and make your payroll processing more cost-effective and straightforward.
What is payroll outsourcing?
Payroll outsourcing means hiring a third-party payroll service to handle the payroll for your company. This payroll service provider ensures that:
All the payments are made on time and according to your contracts with the workers
The payments are made accurately and compliantly with the local laws
All the paperwork regarding payroll is in place
Payroll service providers only handle making payments to your employees. Some mistakenly believe outsourcing payroll services include HR services that help you hire new people, but that isn't true. Human resources can be outsourced a separate service, and while there are companies that offer both, a payroll company only handles your payroll.
How does outsourcing payroll services work?
Be aware that hiring a third-party service provider means you'll need to share your workers' information with them. Make sure to have a proper DPA in place if necessary, to avoid potential legal issues in case the outsourcing service mishandles the payroll data.
The payroll company may need the following employee data:
Personal information
Pay rate
Job title
Hire date
Type of contract, etc.
If your employees use time cards or time-tracking software (for remote workers) to keep track of their working hours, the payroll service may need that information as well to calculate the payments accurately and deliver them via payroll checks or direct deposits.
Payroll providers can also handle payroll taxes and make sure you're compliant with all the local tax regulations regardless of where your employees are from. With that in mind, you may need to deliver specific tax forms and other necessary information about your workers, too, like their social security numbers or ITINs.
Payroll processing by a service provider may include the following steps:
The setup period - providing the chosen payroll company with all the necessary information. You will need to confirm the rate and working hours for each employee.
During the pay period, the payroll provider will need the number of hours worked for every worker so they can enter the data into their software and calculate the wages and salaries. You may need to confirm the information for them.
When the gross pay is calculated, the payroll service will do the pretax and post-tax deductions if applicable. These can include taxes, child support, employee benefits, etc.
When the net pay is calculated, your payroll service provider will make deposits or deliver checks to your workers and make other necessary payments, including taxes during tax season.
As the business owner, you will receive payroll reports for each cycle.
What are your payroll outsourcing options?
According to several studies, the number of companies that outsource payroll services will only continue to grow. There are already significant changes compared to five years ago, for example, and with the increased interest in this type of service, we believe the number of payroll solutions companies will have will also be on the rise.
For now, you can choose among the following:
Hiring a full-service payroll company. The main benefit you get here is the broad experience these professionals have with running payroll and ensuring tax compliance for businesses.
Hiring a PEO (Professional Employer Organization). With a PEO, you also get HR services, but it usually costs more than outsourcing a company focused exclusively on payroll services.
Investing in payroll software. Since handling software would require some work on your side, it's not considered fully outsourcing, but it's still better than keeping only an Excel sheet and doing everything manually.
Hiring a contractor accountant. Small businesses may benefit from working with a contractor rather than an employee as it's less costly. If you choose this option, make sure your contract with the accountant is clear to avoid potential employee misclassification issues.
Benefits of outsourcing payroll services
Have you decided to outsource payroll functions? Here are the benefits you will experience.
You'll save money
We don't need to remind you that time is money. But outsourcing payroll services doesn't only help you save time, but literally costs less than creating an in-house payroll department. This process takes time, and as your business grows, your team will need more staff members, which will also reflect on your costs.
However, when you hire a payroll company to handle the system for you, their pricing may not increase so dramatically over time.
You'll have peace of mind
Trusting a professional with your payroll information and tasks automatically relieves the stress and opens new time slots for you to fill out with other important things you have to do.
Learning how to use new software can be time-consuming. Trying to find accurate information about local laws to make sure you're compliant can be daunting. You get to avoid all of it by hiring a payroll service provider to handle your payroll system.
You can outsource payroll services regardless of your number of employees
Both large companies and small businesses can benefit from outsourcing payroll. Small businesses can invest the time they'd otherwise spend on gathering and tracking payroll data on scaling or other important business matters. Large companies, with many employees, can avoid payroll errors that can often occur when in-house accountants or bookkeepers are swamped with too many tasks.
You'll keep your data safe
Payroll service providers invest a lot in cloud-based servers where they'll keep the employee information you've shared with them. If you own a small business, chances are you haven't considered buying such a service yet, but it's critical to protect your workers' data. Outsourcing payroll can ensure maximum data security and even prevent embezzlement, identity theft, and other risks.
You'll make fewer payroll mistakes
When you work with professionals whose only responsibility is to ensure the payments are made correctly and the tax laws are followed, the chances of making a mistake are lower than with an in-house accounting team.
Sometimes, the consequences of a payroll error are more severe than just having an employee complain about a portion of money missing from their paycheck. Inaccurately filed federal payroll taxes may result in penalties and legal issues with the IRS, which you certainly want to avoid.
You'll get to use the latest software
You may not be the one using the software, but the people who handle your payroll certainly will be. Payroll service providers make sure they're up-to-date when it comes to the latest technology because it allows them to take their service to the next level and provide the best for their clients.
That way, you'll enjoy many perks of payroll software that minimize the chances of making a mistake, give you plenty of options for paying your workers' compensation and make staying on top of your tax obligations easy.
Automating specific processes, which is possible to technology, leaves enough space for payroll professionals to focus on optimizing your payroll system, which ultimately leads to making it more efficient.
Disadvantages of outsourcing payroll services
Although payroll outsourcing has plenty of benefits for a business, there are some downsides that you may want to consider when making a decision.
The accessibility issue
Most meetings today can be held online, and most of your business tasks can be completed without being present at a specific place.
However, in case it's necessary to talk to someone face to face or be physically present at a location, hiring a payroll service may be an issue if they are not local. Of course, it's possible to hire locally, but if you find a company you "click" with and whose offer is the most convenient for your needs, you may consider the distance an obstacle.
At the same time, different time zones may result in your contact person being unavailable when you need them.
What's a possible solution here? Working with a payroll company located abroad, but making sure they have a local representative you can talk to when necessary.
The elevated costs of hiring a PEO/EOR
If you go for using PEO/EOR services instead of hiring a payroll company, you may end up spending more than you if you're also getting a human resources specialist and not just payroll functions. This option is still more affordable than having an in-house payroll team, but small business owners may not be able to set aside enough money to cover the costs.
If that's your case, the solution lies in going for a payroll company instead.
The use of software without a provider
Finally, if you choose payroll software, you should know that's only half outsourcing. You'll experience some benefits, like saving your time and avoiding mistakes, but it'll still require manual work from your side or an employee of yours.
It may also cost more to learn how to use the software and pay for the license. Payroll companies already have specialized programs for handling payroll, so it'll be more convenient to invest in outsourcing professionals.
Payroll services FAQs
We've also answered a few frequently asked questions about outsourcing payroll services.
How to find the right payroll outsourcing services for your needs?
It's vital to complete tax-related tasks accurately and make payments on time, whether they're towards the state or your employees. That's why the first thing you should consider when hiring a payroll outsourcing provider is establishing trust.
To achieve this kind of relationship, a payroll company should always present its offer transparently. Any hidden costs may lead to you ending your business relationship, so ask everything you want to know before you start working together. They need to inform you about any extra costs.
You may also want to ask yourself if your current payroll system is compatible with how a company handles payroll. If you discover you do things differently, you'll either know you're not a good fit, or you may get a new idea on how to optimize your system.
Talk about hypothetical scenarios that way happen in your company: new employees, benefits, garnishments, sick leaves, etc., and find out how the payroll company manages them.
Also, you may want to check if the company offers specific self-service options. They may come in handy if you have a large number of employees. Having them sign in to a program and upload their own tax forms, for example, may be a great time-saver.
Finally, ask the payroll company what kind of reports they provide - for example, if fiscal year-end reporting is included. You'll want to keep track of how efficient your payroll system is and check if everything is going according to the plan.
When to outsource payroll? When to keep the payroll in-house?
This may be a critical question for CEOs and other decision-makers. Should you outsource payroll services? How do you know it's the right thing to do?
Before you decide, you should have the answers to these questions:
How many employees do you have?
Do you have any foreign employees and/or contractors?
Do you have the means to purchase payroll or accounting software and integrations that go along with it?
Can you provide the necessary training for your employees or hire new ones?
Do your employees work different hours every week/month?
These answers won't give you a definite solution but may help you tip the scale. If you have many employees whose working hours vary every week, you can't justify the expense of buying payroll software to use in-house, and you often hire foreign contractors, outsourcing can be the time-saving and cost-effective option you've been waiting for.
Can my employees use payroll software, too?
Yes, they can, and it's one of the biggest benefits of outsourcing your payroll to a payroll service provider.
Plenty of payroll processing programs allow self-service, which has had a huge impact on employee satisfaction! They have more freedom and flexibility in making time-off requests or printing paperwork they may need for errands that aren't related to work.
And this feature doesn't only help your employees gain more autonomy. It's also a big time-saver for you and your payroll provider who can focus on other things that are vital for the business.
Find the best way to outsource payroll services
With all this information in mind, you're ready to start looking for the ideal payroll outsourcing solution for your business. Research your options, compare potential costs and choose what'll work best in terms of cost-efficiency, saving your time, and handling payroll with high accuracy and compliance with any tax regulations you may need to follow.
Expand your team and reach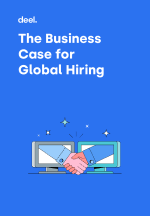 Global scaling makes sense. See why with a free copy of the Business Case for Global Hiring report
Get download