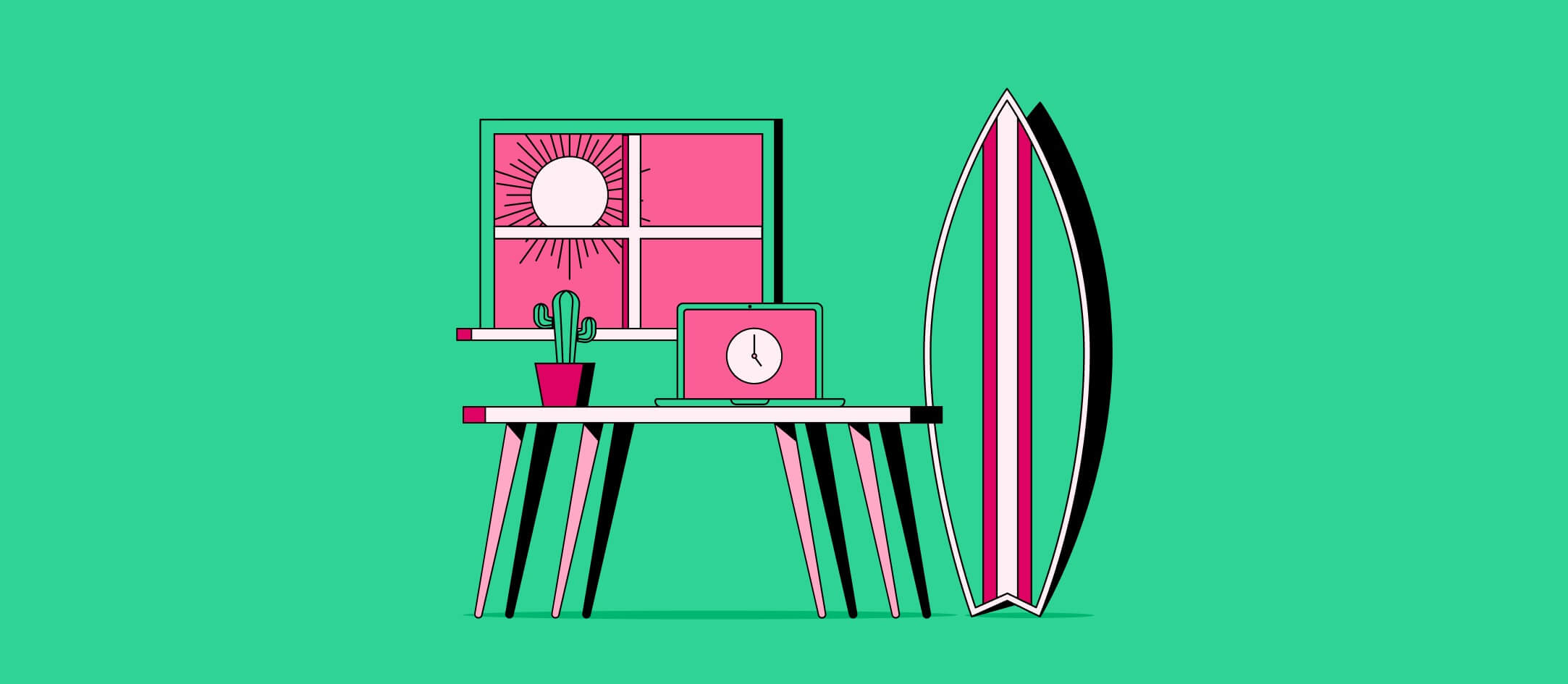 5 Ways to Offer Health Insurance to Remote Workers
There are several options for offering health insurance for remote workers. Here's an overview of the different ways to give your remote employees health coverage as an employer.
Written by Anja Simic
August 12, 2021
Contents
Need help onboarding international talent?

Try Deel
Apart from compensation, which is the first topic of discussion with an employee, health insurance is the most important benefit an employer can offer. Many other perks are useful and great to have, but nothing beats access to healthcare, and the global workforce knows it.
Companies across the globe, especially in the US, have been increasing their overall benefits in attempts to retain and attract talent.
With the rise of remote work, the battle for the best employees will only be harder to win; companies are already going out of their way to develop creative perks for remote teams and offer more of them every year. However, one of the biggest pain points for companies is how to offer health insurance to remote workers, especially if they are located in different states (in the US) or in different countries.
We made this article to try and answer this question with several simple suggestions, so read on.
Consider using international insurance
The first step for employers is researching the availability of global health insurance solutions. Since most big insurance companies do offer international insurance, it's worth checking out whether your current provider has any attractive packages to offer as an add-on to your existing coverage.
Do thorough research of the plans offered by the big insurance companies or your own provider, but be ready to ask your remote workers for feedback. The biggest downside of these global health insurance plans is the uncertainty over the level of coverage. It's hard to determine whether the offered package is considered standard in a specific country without local knowledge. Always ask your remote employees for feedback before buying any plans - they will know best if the plan works for them.
Learn how to manage global benefits from Deel experts
Your hub for improving your global team's working experience. Get a free resource bundle about global perks and benefits.



Look into remote health insurance
If your company is fully distributed or employs significant numbers of remote workers, you should definitely look into remote health insurance. Many startups have been tackling the issue of medical insurance coverage for global teams, one of which is SafetyWing.
The advantages of remote insurance are numerous for small businesses, startups, and remote companies alike. The plans are easy to buy and easy to manage since most of these startups operate as software companies. They offer group plans and individual plans, as well as extra benefits that come with additional costs. You can offer an insurance policy to full-time employees, part-time workers, or freelancers. Digital nomad insurance is a special type of coverage made for those who travel while working or are simply self-employed. Special plans apply to them, with deductibles and pre-existing conditions coverage.
Find a local partner
Local partners who manage your payroll, local compliance, and administration likely offer local health insurance plans as well. Local experts are well versed in labor law requirements in their countries, know the requirements and standards for medical coverage. They can tell you if private health insurance is necessary at all since some countries have reliable and well-organized public healthcare systems.
However, there are downsides to this approach, and they lie in restricted individual adaptability of the plans and having to use multiple local partners. If you have more employees in several countries, aligning all of the health insurance plans to be compliant and meaningful will often mean managing several local companies at once. On top of that, local companies have their standards and packages, so the willingness to adapt and offer your employees an individual approach is not likely.
Give a medical insurance stipend
One efficient way to bridge the gaps in providing remote health benefits is to offer a monthly stipend to your remote team members. This stipend can cover the expenses of health insurance plans in their respective countries without the employer having to engage in administrative procedures. Another benefit of this approach is the employee's ability to spend this stipend covering what matters to them. Some people do not need private health insurance, and they can opt to spend their allowance on wellness expenses. Additionally, companies can offer flexible reimbursement plans, where employees submit receipts of their medical expenses for the company to cover.
Try an employer of record (EOR)
An employer of record (EOR) is an organization that hires and pays employees on behalf of another foreign company. EOR is the way to hire and manage overseas workers while staying fully compliant with both countries' labor laws. The most frequent scenario for using an EOR is when a company wants to hire workers abroad but doesn't want to register a local entity.
An employer of record can be useful for providing distributed teams with health insurance. It's essentially quite similar to using a local partner, with the addition of full guidance and dedication to the process and all its steps. The employer of record can provide all the legal answers, help with plans and pricing, and suggest standard coverage levels with authority.

The downside, however, is the same as with local partners. If your employees are located across different countries, you will have to set up and manage this process with different EOR organizations.
Can a company pay for health insurance for a non-employee?
As a general rule, companies don't pay health insurance for non-employees, such as independent contractors. Including them in your coverage brings the risk of misclassification, particularly in the US. Covering contractors' medical insurance indicates to the IRS that the company controls the contractor as if they were an employee, which could lead to fines.
If you still want to explore the option of offering health benefits to your non-employees, whether they're freelancers or independent contractors, you could try the stipend or reimbursement model, which significantly reduces your liability. A good piece of advice is to consult an expert and find a solution that works best for your company as well as your employees.