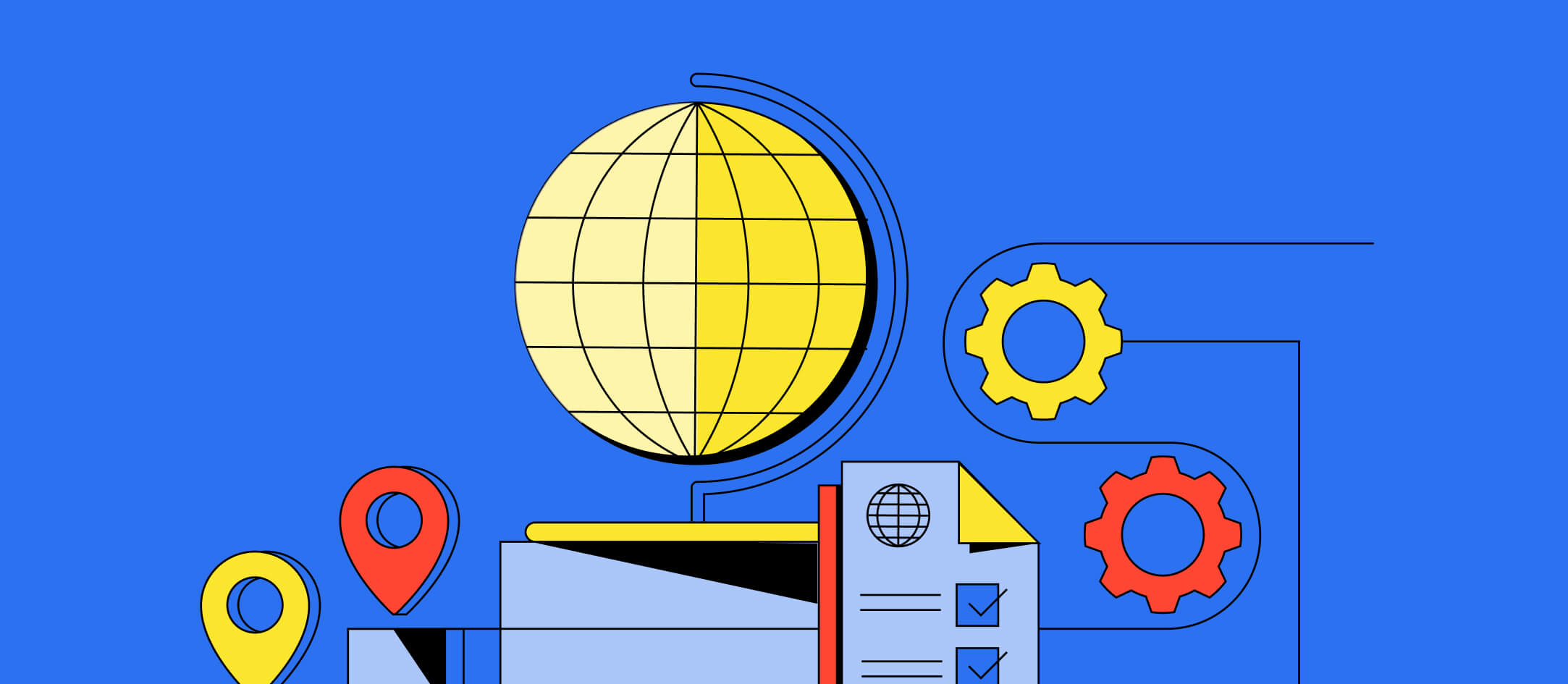 10 Examples of Inclusive Behaviors in the Workplace
Inclusion and diversity drive growth and success. Learn how to improve your company culture with these 10 examples of inclusion in the workplace.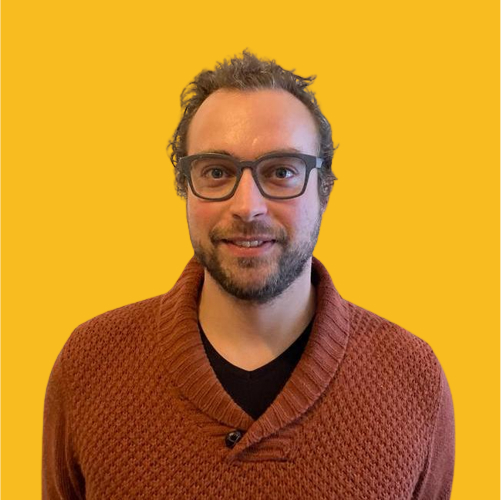 Written by Gabriele Culot
January 23, 2023
Contents
Need help onboarding international talent?

Try Deel
Key takeaways
Diversity and inclusivity strongly affect productivity, engagement, and profitability.
Clear and well-supported policies and practices can help boost inclusion in the workplace.
Leadership should always embody the values and principles described in company culture documentation.
Investing in workplace diversity has never been as valuable and essential as it is today. With easy access to a global talent pool come previously unexpected challenges and rewards for companies that can think ahead. In this post, we explore ten examples of inclusion in the workplace, tips on how to implement inclusion, and the benefits of diversity for successful teams and organizations.
As societies become more open and interconnected, awareness of inclusion and diversity is rising. This is true in business as well, and research indicates a link between diversity and a company's financial performance. Gender and ethnic diversity, for example, are linked to higher profitability.
Other factors that help create and define an inclusive workplace, depending on how they are addressed, include sexual orientation, mental health, disabilities, minority status, and more. These factors hold immense value when it comes to shaping a company culture that values diverse talent and employees that can be their authentic selves.
If you're looking for ways to create a more inclusive workplace culture with a remote team, consider the following tips and examples as a starting point.
1. Hire from a wide variety of backgrounds
Hiring employees from diverse backgrounds and building diverse teams are crucial steps toward creating a company culture of inclusion. Proactively implementing employee inclusion strategies in your hiring processes will also improve your chances of attracting professionals from different minorities organically. Your company culture will grow richer and more inclusive as a result.
A diverse workforce also drives financial performance by attracting customers from different backgrounds and facilitating diverse input and feedback into products and services. Moreover, diverse hiring practices also improve productivity. For example, research shows that cognitively diverse teams can solve problems 60 percent faster than those that are not.
Ways to ensure your hiring is truly open to everyone include:
Networking with professional organizations that represent diverse groups
Leveraging employee resource groups (ERGs)
Initiating an internship program focused on uplifting and including candidates from different backgrounds
Launching an

employee referral program
2. Ask questions regularly
Managers and HR teams that hone their inclusive leadership skills will proactively and regularly ask questions to determine their employees' sense of inclusion in the workplace. When employees feel included, they are more engaged and productive. This, in turn, boosts profitability.
A Deloitte study revealed that comfort is the biggest driver of belonging. Employees want to feel fairly treated and empowered to offer opinions and unique ideas. Without asking regular questions, bias may misguide employers.
Some ways to effectively gather honest feedback from employees include:
Build connections on Slack
Spark conversations with a remote team with meeting roulettes, watercooler prompts, and interest groups, all in Slack.


3. Create a system for addressing misunderstandings and resolving disagreements
Many employee performance issues are caused by unresolved conflicts in the workplace. Issues that could often be quickly addressed early on easily balloon out of control, affecting morale and productivity. Moreover, conflict can negatively affect employee experience to the point it drives people to leave the organization, with potentially heavy consequences on top talent retention.
Cultural differences and biases can lead to conflict and misunderstandings even with the best intentions. Environments that can effectively address these challenges through established conflict-resolution processes can significantly improve employee motivation and satisfaction, as a thriving company culture will see better employee synergy and an increased sense of belonging.
Different ways to manage conflict include:
Addressing issues immediately and openly
Setting clear expectations
Practicing active listening
Using neutral terms and open body language during disagreements
Verbally recognizing and respecting personal and cultural differences
Identifying points of agreement and disagreement
Creating a safe space to discuss and work through conflict
Investigating any accusatory remarks
Agreeing on outcomes (and sticking to the plan)
4. Address inequalities through transparent dialogue
Addressing biases, stereotypes, and inequality is always challenging. Still, it's essential to host conversations on these topics to help identify unconscious biases and challenge existing belief systems.
A workplace that encourages and supports transparent communication is more collaborative and trustworthy. As a leader, communicating openly sets an example for the rest of the team and increases sharing of ideas.
Some discussions can be uncomfortable, such as unequal pay or allegations of sexual harassment. Make sure to listen critically and address them openly and honestly.
There are three main aspects to consider when addressing inequalities through dialogue:
Ensure communication is timely and relevant
Align communication and action with the organization's values
Answer questions honestly and provide reasons for opinions or decisions
5. Listen to all voices during meetings
As we mentioned above, gender diversity on executive teams has a notable connection with profitability and value creation. Data also shows that varied ethnicity and cultural diversity correlate with profitability.
Yet, inclusion efforts to build diverse teams are only part of what it takes to be genuinely inclusive. Teams also need to ensure that all groups of people and all individual voices are represented during meetings by balancing the dominant ones with the thoughts and opinions of introverts. This is especially true in remote environments, where being visible and actively included can be even more challenging.
The following practices help ensure everyone is heard and can help boost employee engagement:
Champion the voices of introverts by actively asking to hear their opinions
Credit ideas to the original source even if the individual is not in the meeting
Connect with introverts and quiet team members offline
Reduce intimidating factors by having fewer meetings with fewer attendees
Avoid putting team members on the spot by requesting that they prepare ideas or opinions in advance
Use the right tools for virtual meetings, such as

GoWall, which allows people to post ideas or vote for decisions in an anonymous way
6. Provide a

safe space

for employees to feel respected
A Deloitte study shows that businesses with an inclusive culture are two times more likely to exceed financial targets, three times more likely to be high performing, and six times more likely to be innovative and agile. According to the study, fairness and respect are fundamental in the inclusion model.
Commitment to inclusion and diversity starts with a leadership devoted to publicly supporting and enforcing a Diversity, Equity, and Inclusion (DEI) agenda. These efforts should cascade through the organization and create a structure that enables a safe and inclusive environment for employees and co-workers to interact and collaborate while always feeling respected and valued.
Methods of creating a safe space that focuses on workplace inclusion are:
Setting non-negotiable ground rules for language
Co-creating rules of engagement with employees
Implementing zero-tolerance policies for gossip
Adding your DEI policy and rules regarding respect and safety to your employee handbook can be a very effective way to ensure everyone understands and subscribes to your company culture from the moment they are onboarded.
Join our monthly newsletter
The latest insights on today's world of work straight to your inbox.
7. Support cross-departmental

mentorships
A diverse team will include employees from all walks of life, including different geographical locations, cultures, and generations.
Implementing cross-departmental mentorship programs will help change power relations and expose team members to learning opportunities beyond their roles.
Follow these guidelines when establishing cross-departmental mentoring:
Prepare consistent, organized, and planned processes
Communicate the goals and expectations of the program
Manage resistance through open communication
Consider personality, preferences, and motivation when pairing employees
8. Celebrate multicultural holidays
One of the easiest and most practical inclusion initiatives is to observe and learn about multicultural holidays.
There are various ways multicultural holidays can be celebrated in the workplace. For example, if the team works in a central office, you can host a potluck gathering and ask each member to bring a typical dish from their tradition. Or, you can grant employees paid time off to celebrate the cultural holidays they are connected to.
Consider the following tips when celebrating multicultural holidays in the workplace:
Be conscious of employee backgrounds when preparing holiday initiatives
Be aware of alcohol and dietary requirements when hosting in-person events
Make holidays optional
Take note of inclusive cultural celebrations such as Black History Month in February and Women's History Month in March, and Pride Month in June, even ones that are not part of your own tradition
9. Frequently assess pay structure and compensation
Diversity and inclusion don't just have to do with aspects external to the company, such as employees' gender identity or cultural background. There are many factors that, if incorrectly managed, can lead employees to feel disrespected and excluded. Employee compensation is an excellent example of this.
The world of employment evolves quickly, and it can be easy for compensation strategies and policies to become outdated or not reflective of a changing market, or growing organization. It's important to ensure teams and individuals are not left behind regarding how your company rewards their work.
You can start making sure your compensation structure promotes inclusion by following practices that include:
Introducing fair and equitable compensation programs
Introducing wage transparency policies
Communicating your strategy and roadmap regularly and openly
These steps will help develop camaraderie between teammates, empowering them to speak up against perceived inequalities. Moreover, actively focusing on compensation will provide your human resources team with valuable insights and analytics. These are useful to determine whether team members are being paid a competitive rate, especially when operating on a global scale.
In some countries, these analyses are compulsory for addressing the gender pay gap. For example, Swiss companies with more than 100 employees must perform a gender pay gap analysis.
10. Be conscious of biases
As the workplace is becoming more diverse, there is more pressure on businesses to address unconscious biases that often seep into workplace relations. The cost of unconscious bias is an estimated $64 billion each year, including the cost of losing and replacing workers due to unfairness and discrimination, but not legal costs in the event of litigation.
Beyond being expensive, bias impacts how you evaluate talent, judge performance, assign work, and give promotions. It's essential to consider and address how unconscious biases affect your work environment and processes when working to build a more inclusive environment that values equal opportunities.
Measure and monitor the impact bias has on the business
Question each decision through a bias filter
Create inclusive meeting practices to reduce biased behaviors and decision-making
Encourage supportive communication
Be transparent about your hiring and promotion process
Hold leaders accountable
Have clear criteria for evaluating qualifications and performance
Proactively adding bias training to your employee onboarding is another very useful way to ensure your company values are openly talked about and discussed.
Creating an

inclusive work environment

with Deel
Deel provides HR managers and C-suite leaders with the tools they need to support employees from different backgrounds and all walks of life, wherever they are. From effective onboarding practices to helping build lasting connections between teammates, Deel offers an effective and holistic solution to help you develop an inclusive company.
Discover Connections today, and begin making positive changes to your workplace culture that will boost your success.
Get in touch to learn more about Deel's products.