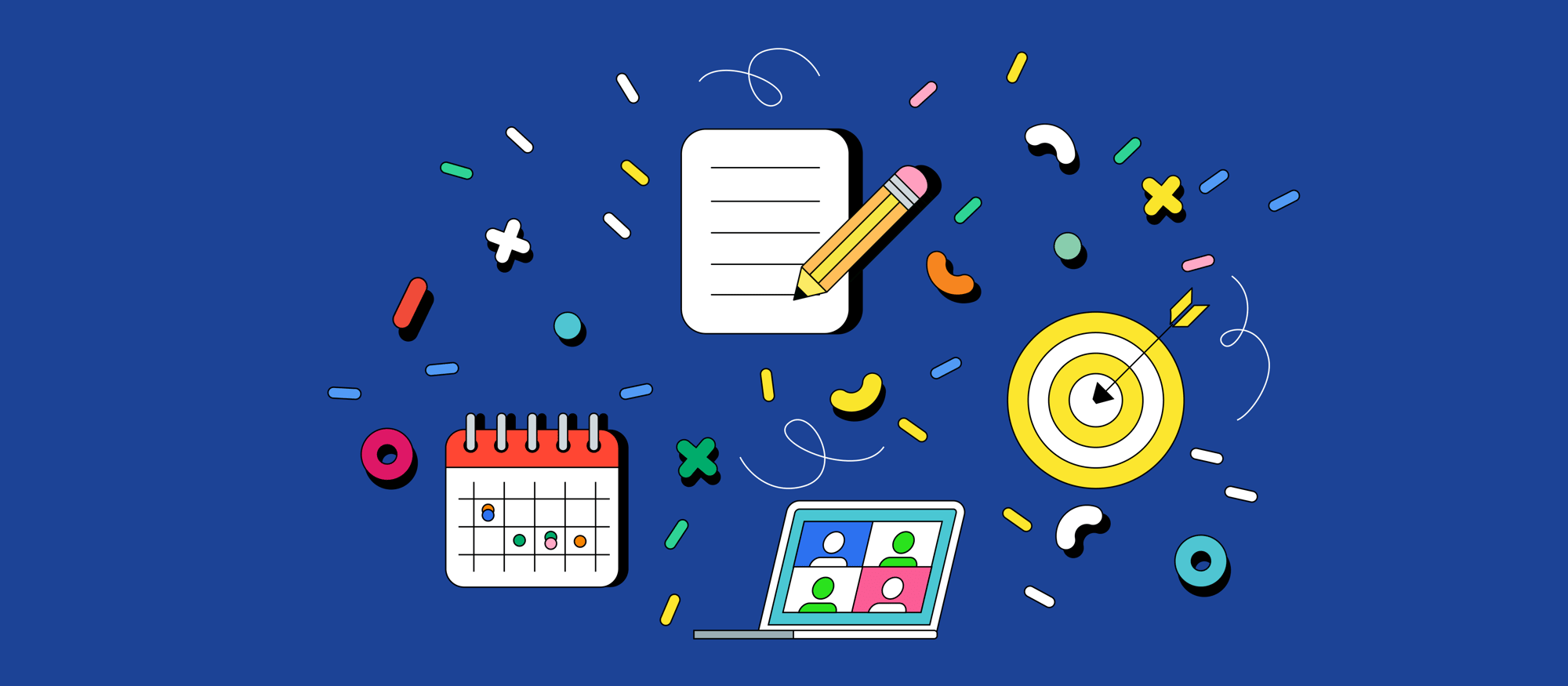 Streamline Employee Onboarding and Offboarding with Deel
Deel makes international employee onboarding and offboarding efficient and compliant. Learn how to streamline these processes using our platform.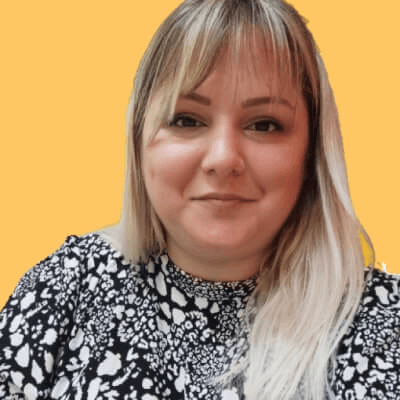 Written by Stefana Zaric
July 24, 2023
Contents
Need help onboarding international talent?

Try Deel
Key takeaways
Efficient onboarding saves you time and money by minimizing team workflow disruptions, boosting employee retention and engagement, and improving compliance.
Deel automates and simplifies employee onboarding at scale while ensuring full global compliance with tailored workflows no matter where you hire.
Deel provides effective and efficient offboarding assistance to help you navigate this sensitive process.
When onboarding new hires, workflow disruptions are normal—and usually inevitable. The new employee needs time to settle in: learn about the product, company processes, and team dynamics.
Onboarding becomes more complex and challenging compliance-wise when you hire internationally, across time zones and languages. And the same goes for offboarding employees departing from the company.
Deel has a way to make both onboarding and offboarding more efficient, less disruptive, and fully compliant. Read on to learn how to use our tools to simplify global hiring at scale.
4 benefits of streamlining your employee onboarding process
When onboarding remote employees, it's essential to make the process as seamless as possible for both your new and existing team members. The smoother the onboarding, the shorter the time to productivity, which assesses the effectiveness of new hire integration, and how quickly they can contribute positively to the company's objectives.
Improves employee retention
In 2022, the US Bureau of Labor and Statistics reported that a record 70% of all separations were the result of employees quitting, costing mid-size companies up to 13 million every year.
Where does new hire onboarding come into play in all of this? Nearly one in ten employees have left a company because of a poor onboarding experience.
A positive onboarding experience leads to nearly 70% of employees staying with a company for at least three years. If the new employee onboarding experience is time-efficient and supports the person in their new job, they'll be more likely to stick around, building up the connection that will compel them to stay.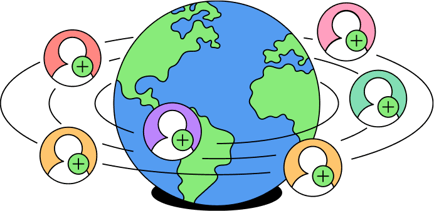 Enhances new employee engagement
Most employees are psyched to get started on their first day in their new positions, and many will want to jump right in. Bogging them down with an ineffective or sluggish onboarding workflow may impact their engagement with your company.
You still have to introduce company policies and training materials, but successful onboarding programs will use these as tools to help new hires feel connected to your company's mission, goals, and values and see how they'll be contributing to the company's success.
Reduced administrative burden
A streamlined onboarding process also helps HR professionals in their day-to-day work. Trying to identify top candidates, conducting follow-up meetings with current workers, offboarding employees who are leaving—that's a lot of manual work to juggle. When you automate repetitive admin tasks, you have more time to focus on activities that require human interaction.
Transitioning to Deel has saved us approximately 2-3 days per month in administration time and costs. We used to have multiple people across the globe trying to coordinate and diagnose issues or run manual processes. The time saved includes multiple salaries and productivity time.
Bec Donnelly, Vice President of People, Siteminder
Ensures compliance
Especially if your company employs remote workers or your company is growing internationally, a well-structured and streamlined onboarding experience can help ensure you tick all of the boxes for legal and regulatory requirements no matter where your employees are.
How Deel elevates onboarding of international workers
Deel offers an all-in-one solution for taking your onboarding initiatives to the next level. Our easy-to-use platform covers all of your bases for streamlining your onboarding process from team integration, employee experience, business operations, and compliance perspectives.
Easy onboarding planning and tracking
Deel's Onboarding plugin for Slack can make the onboarding process less daunting for the manager and the new hire.
With a 92% employee engagement rate and team members using it 5+ times a week, this plugin allows auto-assigning employees onboarding tasks based on location and department, without ever having to leave Slack.
Inside the platform, you can use our Workflow Builder to automatically generate the necessary payroll and compliance tasks for new hires based on their location and contract type and use the Manager Overview to check if the new hire has completed their tasks.
Expert support for complex international onboarding
Deep provides a dedicated client onboarding manager to assist with large and complex onboardings.
In some countries, the process is fairly simple, while others may have more complicated requirements. For example, onboarding an employee from Italy may differ from integrating a team member from the Philippines.
Regardless of the number of employees you're onboarding and their location, Deel ensures incredible speed to hire and one, centralized place to manage all those workers.
A client may receive support from a dedicated onboarding manager in the initial part of the journey. The onboarding manager will help the client integrate Deel in their processes. We'll hop on calls with clients, advise on best practices so this is not a journey they're going through alone. We have local teams worldwide, and most of them are in-house, so we're much more flexible in this regard and provide a superior experience.
Artan Xhemaili, Team Lead, Client Onboarding, Scale, Deel
Explore more of our onboarding tutorials in Deel's Help Center.
Automated onboarding compliance
Deel saves your HR team from getting bogged down with paperwork by utilizing technology tools to automate and streamline documentation processes.
Deel's Workflow Builder makes automating task assignments a breeze without any coding skills required. Now your team can skip over manual tracking of the necessary compliance documents and dedicate that saved time to checking in with new employees to see how they're adjusting to their new roles.
We make it easy to automate more than just compliance documentation. Our Workflow Builder can also assist with onboarding emails, assigning tasks, and sending Slack messages.
We also provide a secure place to store, automatically collect, and manage compliance documentation in one place, for your entire global workforce.
🔐 Committed data security and privacy processes in order to ensure Deel keeps any and all customer information secure and protected, including GDPR compliance, Okta SSO, ISO 27001 certification, and more.
Note: Not familiar with compliance requirements in new countries? You can rely on Deel's compliance features to take out the guesswork in getting your new team members ready to start working.
Deel has 200+ in-house legal and tax experts who monitor any employment law and tax regulation changes in over 150 countries, making sure our contracts are always airtight and up-to-date. Any new requirements in terms of compliance documents are reflected in the platform and communicated to our clients.
Collecting feedback and checking in
Touching base with your new employees in their first few weeks is crucial, and it can significantly boost employee engagement and performance. If your new team members feel supported during onboarding, they'll feel more confident in their new role.
Scheduling brief meetings throughout the onboarding process allows you to see how the new employee is settling in, gives them a chance to ask questions, and provides an opportunity for you to collect feedback on how you can improve onboarding.
Deel's 1-on-1 plugin offers a simple way to schedule check-ins, draft an agenda in advance, track talking points across multiple meetings, and collect feedback in real time. The employees can easily add to the talking points as well, giving them a sense of authority in their check-in meetings.
How Deel simplifies employee offboarding (compliantly)
On the other end of the employee lifecycle is offboarding. Employee offboarding shouldn't just be limited to collecting equipment and saying goodbye; it's the last impression your company will make with a person in their time as an employee.
A streamlined offboarding process protects your company from security breaches and legal threats even with mass layoffs and boosts the morale of remaining employees (some of whom are likely friends with the departing employee).
💡 See also: How to Legally Terminate an Employee with Grace
Deel can help by offering a legal review of your termination request. Deel also automatically calculates and prepares final payments based on the termination date, local and national labor laws, time off used, and any additional items like severance pay.
Securely handling sensitive information during offboarding is a challenge for many HR teams. Deel assists your HR team by notifying the employee who's being offboarded and advising your team members on communicating with them.
Explore our employee onboarding resources in the Help Center: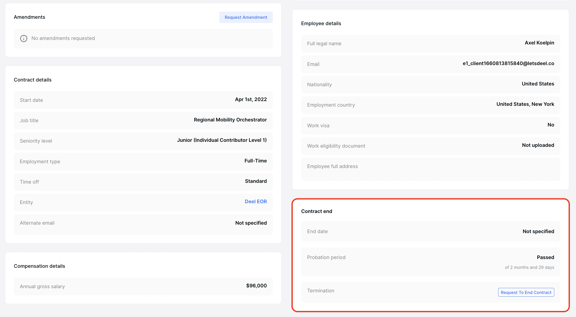 How to begin the termination process and

offboard an EOR employee

or

Deel HR direct employee

: Deel makes it easy for either the employee or the employer to initiate the offboarding process. Our intuitive checklist for offboarding employees simplifies the offboarding process and even helps you reassign the responsibilities of the departing employee.


How clients can terminate a contract for a contractor: If your organization works with contractors, you'll have to follow an entirely different set of rules. But don't worry—we've got you covered.


Onboarding and offboarding made easy with Deel
Take the repetitive tasks out of employee lifecycle processes. Spend 51% less time onboarding new global hires. All thanks to Deel.
Successful onboarding practices lead to more time in between offboardings, and Deel is there to help every step of the way.
Join our monthly newsletter
The latest insights on today's world of work straight to your inbox.