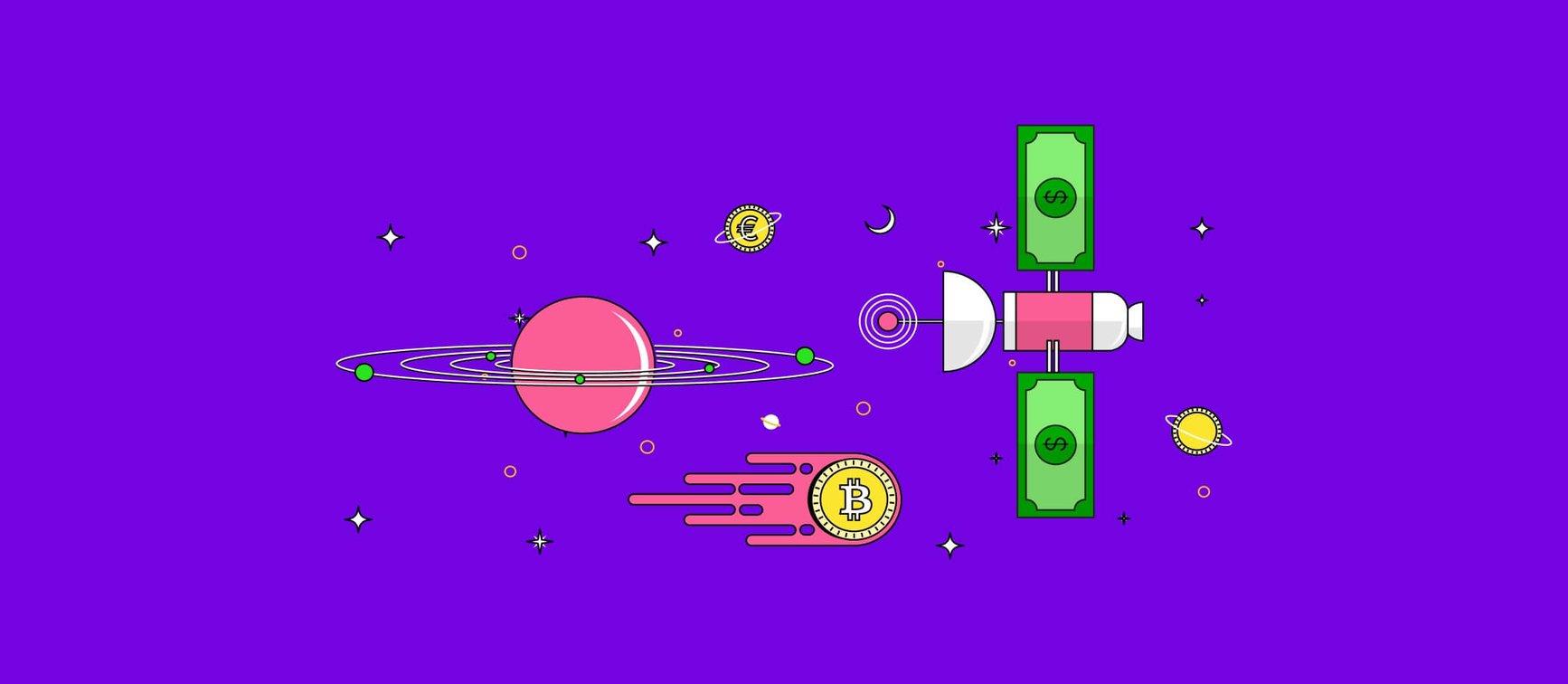 Pay for Performance: Pros and Cons of Performance Based Pay
Do you know what pay for performance or performance-based pay is? Read our article to learn more about performance-based compensation plans and their benefits.

Written by Owen Yin
August 12, 2021
Contents
Need help onboarding international talent?

Try Deel
Are you wondering how to organize your compensation system?
If you find this matter challenging, you're not alone. It's not easy to establish which compensation plan will work best for your type of business and the employees you want to have on your team.
Are they going to have a fixed monthly compensation that includes employee benefits? Or your pay program should include financial rewards based on your staff's high performance?
In this article, we're going to help you understand better how pay for performance works. You'll also learn what the difference between merit pay and performance-based pay is, as many people use these terms interchangeably, and what types of pay for performance there are. Finally, you'll find out the pros and cons of this kind of pay structure.
What is performance based compensation?
The pay for performance, or performance-based compensation, is a type of employee compensation provided to the employees that exceed the employer's expectations when it comes to employee performance levels. They go above and beyond to meet their targets and ensure quality results of their work, so they receive a designated amount of money on top of their base salary.
Based on their performance, employees may receive merit pay, different bonuses, or a salary increase - it depends on the way the employer decides to reward employees who show high-level dedication to their jobs and outperform pre-set benchmarks.
The human resources department typically participates in the creation of performance-related compensation strategy and they measure different metrics and KPIs to evaluate the employee's performance to assign adequate incentive pay to top performers.
This type of pay is considered direct compensation. It may depend on several factors, such as:
What position the employee occupies
How long the employee has been at the company
If the employee will receive cash or indirect or non-monetary compensation (like stock options, for example)
If the performance goal has been met or exceeded
Are there different types of performance based compensation plans?
Yes, there are various performance-based incentive pays. The most common types are:
Merit pay
Discretionary bonuses
Non-discretionary bonuses
Merit pay
Although many believe pay for performance and merit pay are the same, there's a difference. An employee who shows outstanding performance during a specific time period or they exceed the expectations set at the beginning of a project will likely receive merit pay as an incentive. The bonus is assigned for individual performance and in most cases, it's a permanent salary increase. Sometimes, employees who have been at the company for decades receive merit pay for loyalty.
On the other hand, pay for performance compensation can refer to a bonus that a whole team gets for outstanding results, or even the whole company or organization. It's usually a temporary or a one-time bonus. It can serve as motivation for the employees to continue their extraordinary work.
Discretionary bonuses
Discretionary bonuses are often short-term incentives that an employee receives for an outstanding achievement without trying to reach a specific goal. This type of bonus may include retention bonuses, "on the spot" bonuses, or project bonuses.
Non-discretionary bonuses
This type of bonus is used to reward top employees, as well as teams and even the whole company, if a specific goal is met. Non-discretionary bonuses can be short-term or long-term incentives, depending on what kind of results the individual employees or teams have achieved. For example, an employer may reward the whole sales team for exceeding the annual target greatly.
The benefits of using performance-based incentive plans
It can motivate your employees to do their best
A 2019 study found that over 80% of employees felt more motivated when the employer recognized their effort and rewarded it financially. That said, it's definitely a human resource management strategy worth considering.
The same research also found that the atmosphere within a company that offers incentives to their employees also improved. It was described as better than within companies where workers didn't receive merit increases or bonuses on top of their base pay.
It can improve your employee retention strategy
According to a survey conducted by Gallup, the percentage of employees that feel unengaged in their work environment is worrying - more than 85% of them! And the lack of engagement and motivation ultimately leads to employees leaving your company in search of a more stimulating workplace.
That's why a well-applied compensation strategy can boost employee engagement and help retain talented workers for a longer time.
It can help identify workers who need help to do better
Your pay for performance model can actually do even more than identifying top-performers. Are there people who never get to achieve the target? Are there employees who can't seem to reach the high compensation levels like their coworkers?
In many cases, it's not due to being lazy or uninterested. They may need help and additional training to hone their skills and learn new strategies that will help them perform better. If you identify their need for help, it can be really motivating because it'll show them you care.
It can attract talented professionals to your company
If your job post includes a brief description of pay levels and bonuses, it may attract some top talents to your company. By offering pay for performance bonuses and merit pay, you make sure your business stays competitive in the global market.
If you're hiring remotely and you can't physically provide all the benefits you may offer to your local workers, variable pay could play a critical role in a professional's decision whether to apply for a job at your company.
It can be a part of your performance appraisal system
You don't need to conduct separate evaluations or waste time on additional logistics when you can make pay for performance bonuses a part of your annual employee review, also called performance appraisal.
While evaluating their overall annual contribution to the company, you can simply create a pay for performance range and assign a specific amount to each employee based on their results, then give them the bonus along with the feedback.
The downsides of performance based compensation models
It may demotivate low-performing workers
If not conducted correctly, pay increases based on performance may affect your low-performing workers negatively. They may see themselves as incapable of reaching such incentives, and their effort may suffer.
It's essential to identify these people and see them as employees who could use additional support to improve their performance. They should be included in your HR's performance management strategy to develop their skills further and meet the desired targets.
It may shift the employees' focus from the company's goals to money.
Promising too much may have several negative consequences. First of all, it may shift the employees' focus from reaching the goals to simply earning more money.
Of course, money is a huge motivation for all of us, but putting your company's goals second may lead to reaching them in a wrong way or using strategies that don't align with your company policy.
It may increase stress in your top-performing workers
Another negative effect of using a pay for performance plan is an increased level of stress in your top-performers. It's natural that we're not able to do our best every single day. That means your best workers will have their ups and downs, but the "downs" may make them feel stressed.
If your employees fear they will lose their chance to reach the targets and get the bonus due to one bad day, they will be under constant pressure. That leads to a decline in mental health, which can affect the whole atmosphere in the workplace.
It may affect your profits more than you've expected
Finally, if companies don't plan their compensation programs well, they may end up endangering their profits.
Although it's unlikely, what would happen if all your employees deserved bonuses? You need to plan for the best-case scenario and ensure your budget allows you to cover all the payouts that might need to be assigned.
It's critical to find the right balance when determining the criteria and the amount of bonuses monthly and annually.
Implement performance-based pay plans with success
Planning in advance, consulting your HR department, and being more focused on employees' development and effort rather than on money may be the recipe for determining the right pay for performance system.
It's crucial to keep the top performers motivated and help those whose results aren't as satisfactory. Pay for performance strategy has its upsides and shortcomings, so consider it carefully before you decide what you're going to implement in your business.
No matter how you decide to plan employee compensation packages, paying your international workforce shouldn't be an obstacle. And when different payment methods, currencies, and bank charges come into play, things can become overwhelming.
Luckily, there's a solution for you. Deel.
Deel makes paying your team simple. With one mass payment and a click, you can fund and pay your entire global team on time and in minutes. To learn more about payment options on Deel, book a demo today.
Do you want to calculate how much hiring an employee abroad will actually cost you? Use our employment calculator to get an estimate about your overall costs for employees in different countries.