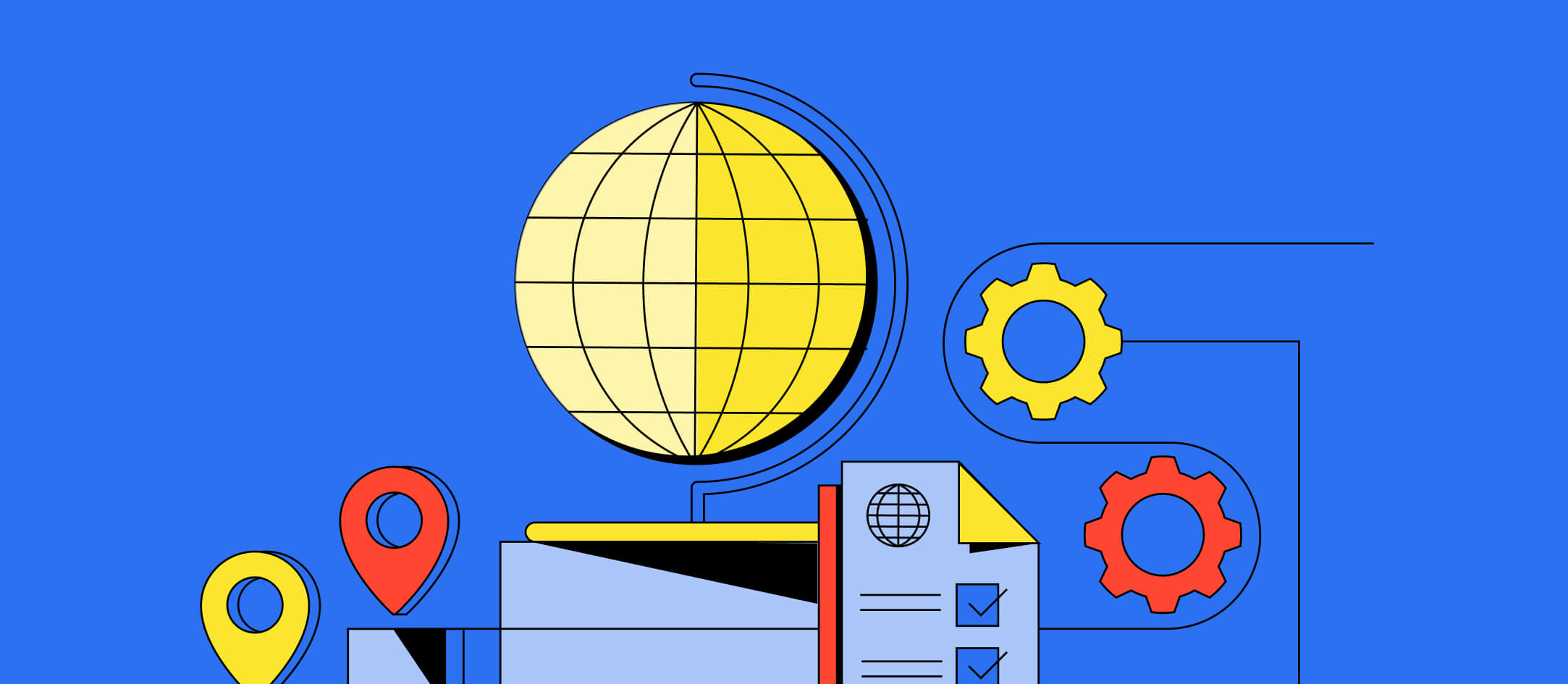 7 Steps to Attract and Hire Remote Workers
Discover how to attract and hire remote workers with an irresistible company culture, honest job descriptions, and efficient onboarding methods.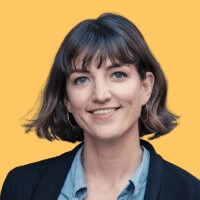 Written by Jemima Owen-Jones
September 17, 2021
Contents
Need help onboarding international talent?

Try Deel
Companies are no longer restricting themselves to the local talent pool. When your company has a specific need, you can fill it with the best person for the role, regardless of where they live.
Remote companies are leading the way because they know hiring remote team members is often the best method for filling skill gaps and creating excellent products and services.
This article takes you through seven steps to attract and hire the best remote talent.
Step 1: Build a remote-first company culture and let remote talent come to you
Whether you're looking to make your first remote hire or your first-ever hire, the best way to attract and retain remote talent is to build an attractive company culture from the inside out.

A Glassdoor survey that polled over 5000 workers from four countries found that:
77% would consider a company's culture before seeking a job there
56% said a good workplace culture was more important than salary for job satisfaction
73% said they would not apply to a company unless its values align with [their] own personal values


Building an attractive company culture boils down to listening to what workers want and delivering. Typically workers turn to remote roles for greater flexibility, autonomy, and
work-life balance
. If you can create company values that prioritize and honor these desires, you'll find that the best remote talent will come to you.
At Deel, for example, we nurture a work-from-anywhere, flexible, and asynchronous company culture. Our workforce lives out these values and is excited to tell friends, family, and connections about open positions.
The lion's share of candidates finds Deel through word-of-mouth referrals and re-posted job postings on social networking sites.
An employee referral program is an extremely powerful recruiting strategy.
Here's how top companies run their employee referral programs
.
Deel has also created a
free employee referral program policy template
with flexible components that you can easily adjust to your organization's needs.
Step 2: Ensure your job descriptions are for truly remote roles
An emerging trend that has been aggravating remote workers is companies advertising remote positions that aren't really remote to attract a larger number of applicants. This approach is illogical since there's no advantage to filling up your pool with people who won't take the job.

Below we'll take you through the do's and don'ts when writing remote job descriptions so you can attract the right talent and avoid catfishing.
Job description "do's"
When writing
job descriptions
for remote positions, you should include the following:
Time zone requirements:
Specifying specific time zones is reasonable for roles that require an overlap with colleagues and customers. This requirement is very common in sales-related roles, for example. Still,
asynchronous communication
(messaging, video recordings, cloud collaboration, project management software) is very effective for most positions. With good time management, realistic deadlines, and proper communication, requiring your remote workforce to be online simultaneously is often unnecessary.
Discover why
flexible work arrangements are best
.
Meeting availability:
While keeping virtual meetings to a minimum is efficient, they are effective for team bonding, performance reviews, and check-ins. Specifying the need for the occasional meeting in the job description will help set expectations from the get-go. It will also convey to the worker that you prioritize building meaningful work relationships.
Language requirements:
Remote roles attract candidates from various nationalities and backgrounds, which is excellent for improving diversity, equality, and inclusion. However, language is important for effective communication. Specifying language proficiency if it's an essential job function is perfectly acceptable.
Travel commitments and on-site visits:
This is where things get a little more complicated. As long as the worker can work remotely from a location of their choosing 90% of the time, requiring them to make work trips and site visits is perfectly reasonable. For example, event organizers and surveyors will expect travel to be part of their role. However, many professionals realize virtual meetings and events are often just as effective, save valuable time and money, and are better for the environment.

Job description "don'ts"
You should refrain from the following:
Dressing up hybrid work as remote:
Posting job listings as remote and requiring workers to go into the workplace occasionally is not a remote role and should not be advertised as such.
Temporary remote roles:
Advertising a position remote when you intend to return to an in-person set-up is another misleading tactic that wastes job seekers' time and energy. The company will also suffer when the remote worker eventually leaves for a permanent remote position.
Location-based roles:
Some employers post remote job openings but specify a state, country, or region. Often this is a way to signal language, time zone, and business travel requirements, which is reasonable. In other cases, it's for legal and tax considerations, which while valid, can be easily remedied by engaging an
employer of record (EOR)
.
Some government regulations dictate where companies can do business which determines the locations where employees can work. Similarly, tax laws can determine which state or country companies can conduct business and hire employees. An EOR enables companies to legally work with employees in another state, country, or province.
Looking to jump-start job description creation? Make sure to check out Deel's
Job Description Template page
, where you will find templates for different roles ready for you to use or adapt to your needs.
Step 3: Distribute your efforts between passive and active remote candidates
While active talent acquisition can be effective (post a job listing and wait for active job seekers to come to you), diverting some of your efforts toward recruiting passive candidates is also worthwhile since 70% of the global workforce comprises passive talent. Passive candidates aren't actively looking for work but could be persuaded to leave their current role with the right offer.

Linkedin is a great place to peruse potential candidates before sending a direct message with an irresistible offer.

There are two benefits of passive recruiting for remote positions:
Firstly, you can contact the best candidates who already hold (and presumably enjoy) remote working arrangements by searching for potential candidates using LinkedIn Recruiter and filtering results to display workers that mention remote working
Secondly, your chance of winning over a talented candidate is very high if the worker currently holds an in-office position and you can offer a remote role with greater flexibility, benefits, and perks


Research shows that
68% of the US workforce wants to work remotely
. Of those already remote,
97.6% would like to continue to work remotely
for the rest of their careers.
At Deel, we close our job descriptions with a total rewards section where we promise (and deliver) flexible and inclusive benefits and perks based on employment status and country.
We provide the following to both employees and independent contractors:
Unlimited paid time off (12 floating paid holidays per year and a minimum of 18 days of flexible paid time off)
$100 monthly spend on what would be most meaningful or helpful to you
Remote workspace membership (e.g., WeWork)
$30 monthly learning and development spend
Stock grant options
Brand new tech and equipment depending on the requirements of the role
The ability to choose where you work, whether it be your home, the beach, or a WeWork


Every country has a list of legally-mandated benefits employers must provide workers. Use our free benefits and perks bundle to elevate your global employee experience by launching best-in-class perks, benefits, and relevant policies.
Step 4: Embrace independent contractors and freelancers
There's more to the talent market than just full-time and part-time employees. When looking to hire remote talent, you can't go too far wrong with gig workers. This group of the workforce is practically designed for remote working since they've built their careers on working autonomously, require little to no training, and are not governed by employment laws since they're self-employed and pay their own taxes.

Independent contractors make up a large portion of the gig economy population. Independent contractors are, as you know, independent. How they complete their tasks is out of your control, and they don't have set working hours. If you are an employer that struggles to trust their workers or wants to control every aspect of the job, hiring contractors isn't a good option for you and could increase your risk of misclassification.

However, opting for remote independent contractors could be a good move if you'd like to benefit from lower employer costs, greater staffing flexibility, and specialized experience. You can also convert a contractor to an employee if the relationship is going well and you desire a more permanent arrangement.

You can find contractors and freelancers via the following talent marketplaces:
Upwork
Workana
Fiverr
Flexjobs
Freelancer
Hubstaff Talent
Toptal


Join our monthly newsletter
The latest insights on today's world of work straight to your inbox.
Step 5: Master virtual interviewing
The next step in the recruitment process is to conduct a solid virtual interview. Deel has grown a team of over 2000 remote roles in the past two years using remote interviews alone.

The remote interview process is similar to traditional face-to-face interviews, with a few adjustments. Here are a few guidelines to ensure they run smoothly:
Avoid back-to-back interviews: Give yourself at least 20 minutes between calls to allow time for run-overs and meeting prep
Check your tech: Whether you host your video interviews on Zoom, Google Hangouts, Skype, or another video platform, double-check that you're signed in, have given permission to the software to use your microphone and camera, and have conducted a quick audio and video test
Encourage a natural conversation: The separation of a screen can cause virtual interviews to resemble mini webinars. It's common for both parties to pull up notes and profiles to use as prompts which can interrupt the natural flow of a conversation. Instead of diving straight into the interview questions, the interviewer should explain that the interview is an opportunity to go beyond the information in the application and get to know each other on a deeper level

Step 6: Compliantly hire your remote worker through an EOR
Once you've found your ideal remote employee or contractor, it's time to hire them. If you're hiring workers that live in the same jurisdiction where your business is headquartered, the hiring process is pretty straightforward since you follow the local employment laws and regulations.

However, if you want to hire a remote worker from another country or state, you'll need to comply with the employment laws and regulations in that country, which can be a little more complex.

In the latter scenario, you have a few options:
Hire independent contractors: Hiring independent contractors is more straightforward than hiring remote employees since you won't need to comply with local employment laws. You will, however, need to ensure that the relationship and work contract is in line with local contracting laws, which can differ from country to country
Set up a local entity in the employee's country: Opening a local entity (also called a foreign subsidiary) can take anywhere from three to twelve months to complete compliantly and can be a large financial investment. Only then can you hire and onboard your new employees
Engage workers through an EOR: A global employer of record is a company that engages and pays one or more employees on your behalf. An EOR enables companies to legally work with employees in another state, country, or province without setting up an office in that location. You retain control over the employee's workload, schedule, and performance. And for the employee, the experience is no different than if you were to hire them directly

An EOR can help you accomplish your global expansion goals while complying with complex international laws and regulations.


EORs also provide support with the following:

Learn more in Everything EOR: A Guide to Employers of Record.
Step 7: Streamline virtual onboarding
The final step in the recruitment process is virtual onboarding. Your onboarding process is essential as it can influence your company's retention, productivity, and overall success.

20% of employee turnover occurs within the first 45 days of employment, meaning many new hires leave a new job before they officially complete onboarding. To avoid this, you should make your onboarding process as streamlined, effortless, and welcoming as possible.

Using a cloud-based HR platform, new hires can review, sign, and save their offer letter, contracts, and payroll documents all in one place.

The new hire can then follow their remote onboarding and training at their own pace using pre-recorded tutorials and resources. Video conferencing and communication tools like Slack, Zoom, or Google Meet will allow the new hire to get to know all their team members, regardless of their physical location.

Here is an overview of virtual onboarding tips and best practices:
Welcome new hires to the team before their first day
Give new employees early access to their tech stack so they can get familiar
Schedule waterfall check-in meetings
Have other team members lead training sessions and introduction video calls
Share a personalized onboarding plan that lists the tasks, role-specific training, and meetings scheduled for each day of the onboarding process
Survey your current employees about their onboarding experience
Mix self-led learning with social events and interactive activities


By the end of a virtual employee's onboarding experience, they should feel comfortable with their entire team, knowledgeable about their tools and tech, and excited to settle into their role.

Check out our guide to onboarding an asynchronous worker for a detailed onboarding plan.
Easily hire, pay, and manage your remote team with Deel
Today's world of work requires solutions that go beyond borders. With Deel, you can engage top talent wherever that happens to be in minutes, eliminate payroll admin tasks like managing benefits and taxes, and never have to worry about legal compliance again.

Request a demo to learn more.