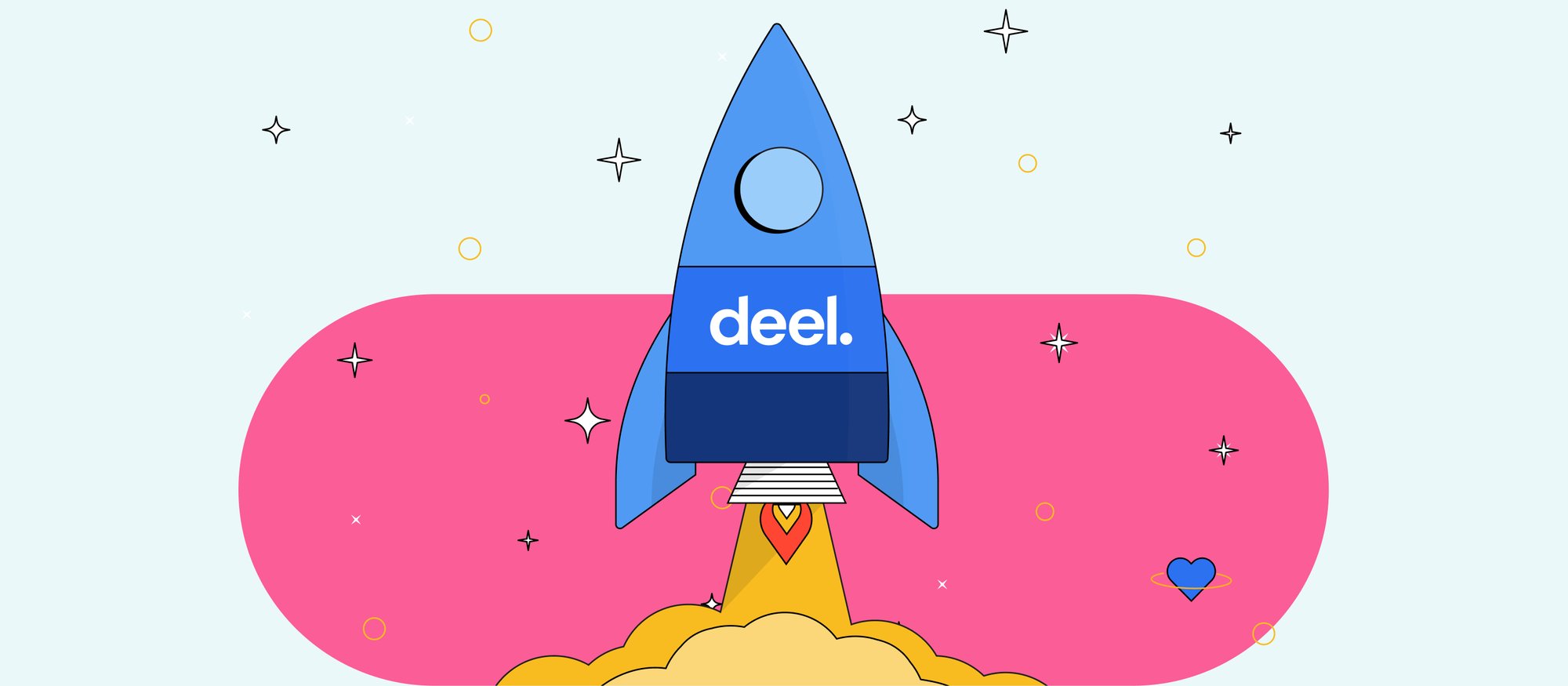 Top 5 Benefits of Having a Dedicated Customer Success Manager
Customer success managers ensure you make the most out of the service you're paying for. Learn why each Deel client has a dedicated CSM to help them grow.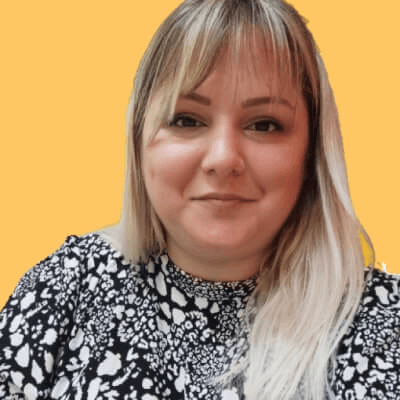 Written by Stefana Zaric
August 4, 2023
Contents
Need help onboarding international talent?

Try Deel
Key takeaways
A customer success team can provide a personalized onboarding experience and ongoing support, maximizing the value you get from your HR and payroll provider.
CSMs are different from customer support agents because they get familiar with your business and work as strategic partners rather than just assisting you with immediate issues.
Deel's dedicated CSM ensures you access deep industry knowledge, best practices, and proactive solutions other than just logging into the platform and figuring things out on your own.
Taking your operations abroad?
Choosing the right global HR and payroll provider to partner with isn't an easy decision, especially if you're looking for a long-term partnership, a personalized approach to your business needs, and expert guidance and support through your global expansion.
As a Deel client, you will have access to dedicated customer success managers, helping you use the platform in the most effective way possible and manage your global workforce with ease.
What is a customer success manager?
A customer success manager is an employee who works closely with customers to understand their needs, provide guidance, and help them achieve their desired outcomes, maximizing customer satisfaction with the company's products or services. This way, a company is able to provide an elevated customer experience and reduce churn rate.
Having a dedicated CSM is crucial for a seamless experience because:
Tailored solutions provided by a dedicated CSM lead to a more effective and efficient resolution of your needs
By being proactive, a dedicated CSM can prevent potential issues from escalating
A dedicated CSM's focus on your success aligns the company's efforts with your objectives, leading to mutual growth and satisfaction
The ongoing support from a dedicated CSM ensures the client can continuously improve their processes and make the most of the products or services
How a dedicated CSM differs from traditional customer support
Both customer success and support teams are customer-facing, which may cause confusion in distinguishing between these two concepts.
Here are the main differences:
| | |
| --- | --- |
| Customer success manager | Customer support representative |
| Personalized, one-on-one support for specific clients | More generalized assistance with immediate issues |
| Proactive approach anticipating potential challenges | Reactive approach in response to client inquiries |
| Strategic partnering and getting familiar with the customer's needs and business strategy | Focus on immediate problem resolution |
| Holistic approach and management of the entire client account | Handling isolated issues |
Personalized onboarding and implementation
When it comes to global HR and payroll services, a smooth and personalized onboarding process is paramount to a successful partnership between a company and its service provider. The presence of a dedicated customer success manager can make any onboarding an exceptional one.
When you work with a provider that offers a dedicated CSM, you don't have to navigate the complexities of onboarding alone. The CSM becomes your primary point of contact, who will ensure a seamless and stress-free transition into the new HR system.
Your dedicated CSM will take time to:
Understand your unique business requirements
Get to know your organizational structure
Learn about your objectives
Thanks to this process, the CSM ensures the implementation process is custom-tailored to suit your specific needs rather than using a one-size-fits-all approach.
Throughout the onboarding process, the CSM is committed to proactively addressing any challenges that may arise. They will provide guidance, expert insights, and practical solutions to overcome any obstacles. This is particularly important for complex onboarding at scale, when you're hiring from a new country with employment laws you're not familiar with.
I work with the finance leaders and HR team members of my client companies, as well as our account executives, to really understand our clients' goals and initiatives going into the next 3, 6, 9, and 12 months. I help them properly plan as they look to establish their own entity, onboard workers in a new country, or explore different markets. Usually, what I'm doing today is unlike what I did yesterday—maybe it's similar in context or theme, but you have to be very flexible and down for every day being different.
Sky Ramirez, Strategic Customer Success Manager, Deel
💡 Read Sky's interview: Meet Deel: Sky Ramirez, Strategic Customer Success Manager
Ongoing support and communication
The benefits of personalized onboarding and implementation extend beyond the initial setup.
By working closely with your business, the CSM lays the groundwork for a long-term relationship, where they help you optimize processes, identify growth opportunities, and adapt to changing needs.
After onboarding is completed, the CSM seamlessly transitions into a trusted advisor and partner. They are readily available to address any questions, concerns, or updates you may have.
By having a dedicated CSM as the primary contact, you gain the advantage of a streamlined and efficient support system. No need to navigate through various departments or communicate with multiple representatives, as the CSM takes ownership of your needs and acts as your direct link to the provider.
At Deel, we have different levels of customer success support, but every single client has a dedicated CSM. Every client can email their CSM and they'll get a reply that same day.
Luke Ferrel, Head of Customer Success, Deel
Through these regular interactions, the CSM gains valuable insights into your evolving needs, market dynamics, and any potential challenges. This way, your CSM is better equipped to provide timely and relevant guidance, strengthening your business relationship and fostering trust.
Unlike our competitors, we provide 24/7 support no matter where you're located and what your time zone is. Even smaller accounts have a dedicated CSM to help them navigate global hiring with success.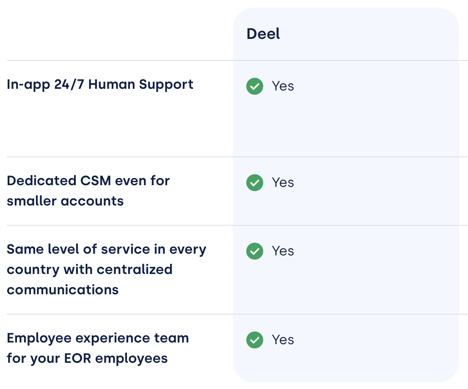 Maximizing value from the services
One of the key aspects of a customer success manager's responsibility is to actively collaborate with you to gain a deep understanding of your goals. This way, the CSM can tailor the delivery of payroll and global HR services to precisely match your unique needs, maximizing the value you derive from these services.
To achieve this, the CSM initiates in-depth discussions with you, to learn more about your:
Business model
Industry challenges
Growth aspirations
Short-term and long-term objectives
Strategic vision
A CSM's strengths lie in the ability to identify opportunities for HR and payroll process optimization. By being deeply engaged with your operations, the CSM gains insights into your workflows, systems, and pain points. With this knowledge, they can suggest best practices and innovative solutions to increase efficiency and save time and resources.
For instance, the CSM may identify opportunities to automate manual tasks, freeing up valuable employee hours and reducing the risk of errors. They could also suggest integrating different HR and payroll systems, centralizing data, and standardizing procedures, further enhancing operational efficiency.
🎥 Watch: 45-minute webinar "Optimize your workflows with no-code automated HR"
We know mass terminations are tough times for clients. Not only are we able to get them legally where they need to be, but we also help them relaunch their HR and business so that they're moving in a positive direction.
Luke Ferrel, Head of Customer Success, Deel
Tailored solutions and problem resolution
By becoming familiar with your operations and goals, the CSM gains the ability to provide tailored and customized solutions that precisely address your unique challenges and requirements.
Because your CSM deeply understands your industry dynamics, competitive landscape, and organizational structure, they can go beyond surface-level support and offer actionable insights and recommendations that align with your objectives.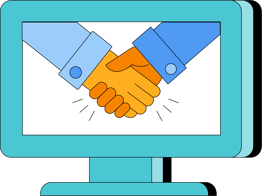 A dedicated CSM is also positioned to anticipate potential issues before they escalate. They will actively monitor your performance, identifying any red flags as soon as they appear. This proactive approach allows the CSM to take swift action and provide solutions to potential challenges, preventing disruptions to your operations.
In the event that issues do arise, the CSM acts promptly to resolve them, at the same time streamlining communication and expediting issue resolution. Because they're so familiar with your business, the CSM can rapidly diagnose and address problems with precision and effectiveness.
A lot of escalations come from terminations. If we know there might be an issue, we'll reach out to the client and say, 'Hey, here's something that you should be aware of.' We message people earlier and explain the outstanding liabilities, so that the clients then can make good business decisions as they have all the information upfront.
Luke Ferrel, Head of Customer Success, Deel
Access to industry insights and best practices
The CSM serves as an informed advisor on industry insights, best practices, and relevant benchmarking data to help you make data-driven decisions about your business and operate more efficiently.
In Deel's case, for instance, compliance is one of the key concerns when hiring globally. Your CSM will inform you about recent tax code changes, employment law updates, or data privacy requirements in different countries. Staying informed on such critical matters helps clients avoid legal complications, penalties, and reputational risks.
Having a fast expert in their corner is a big benefit for our clients, as they have access to global expertise. A lot of folks have expertise in the US because that's where they're based, but they don't understand the laws in Slovenia or best practices in the UK. That's where we step in.
Luke Ferrel, Head of Customer Success, Deel
Your CSM might also share insights on emerging technologies that streamline HR processes, such as advanced applicant tracking systems or AI-driven payroll automation tools. By introducing these innovations, the CSM empowers you to improve operational efficiency, reduce manual tasks, and enhance overall productivity.
The CSM can provide you with market-specific information, too. For example, they may share hiring trends in specific regions, enabling you to make data-driven decisions when expanding their workforce internationally. This knowledge ensures that you remain competitive and responsive to changing market dynamics.
"We chose Deel mostly because of its extreme commitment to their mission and prioritization of customer success." — Flo Crivello, Founder and CEO, Teamflow
Deel's genuine care as a customer success strategy
At Deel, we deeply value our customers and genuinely care about your global success.
Whether it's a cookie-cutter support ticket or a complex challenge, everybody's willing to roll up their sleeves, jump right in, and figure out a mutually beneficial solution. One that works for us, one that works for them, and is ultimately going to lead to customer satisfaction.
Sky Ramirez, Strategic Customer Success Manager, Deel
Our global-first HR platform allows you to:
Book a 30-minute call with our experts and see our best features in action.